What should you get your man for the next holiday? You could give him a traditionally wrapped gift, but that's too simple. You could make him a gift basket, but let's face it, most men just don't appreciate the time and thought put into gift baskets. It's time that we think outside the box and inside the crate. Yes, I said crate. Why not give him something that will immediately have him intrigued. Skip the gift wrap, bags, and baskets. Give him a themed crate that's packed full of unexpected goodies. Give him a Gift Crate.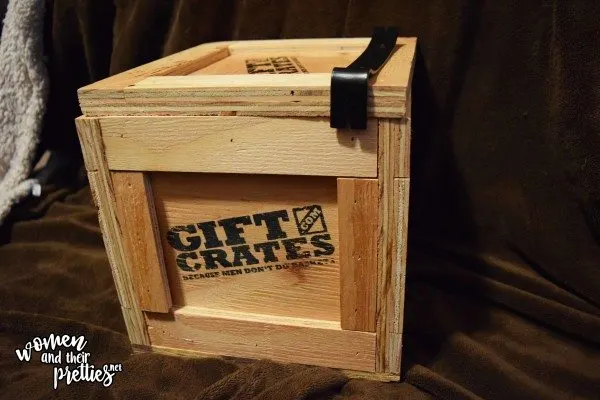 The Bacon Gift Crate is a perfect idea for Valentine's Day. It's actually great for any special occasion for anyone that loves bacon. I bring up Valentine's Day because it's the next gift-giving holiday and I think it's a sweet (and salty) gift idea for men. The crate is packed full of bacon-flavored items. There's actual strips of bacon jerky in the basket. Every item in the crate is unique and something he would actually enjoy. It's hard to find premade gift sets that are actually filled with quality items. This isn't a situation where you feel like all of your money went to the actual basket or in this case, the crate. Don't get me wrong. The crate is great quality and includes a crow bar. Each ingredient inside of the crate will be enjoyed by the recipient. Seriously, bacon jerky… bacon peanut brittle… be still my bacon-loving heart.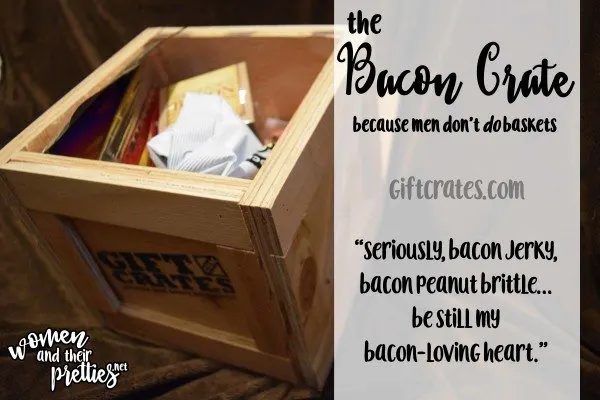 Move over fruit basket and make way for The Bacon Crate! This crate is packed with loads of high quality bacon jerky and bacon flavored snacks including bacon flavored popcorn, sunflower seeds and bacon peanut brittle. And for the extreme bacon lover we've included bacon salt so that they can add a dash of bacon to anything their little pork loving hearts desire. Yep…this just might be the tastiest gift for guys EVER!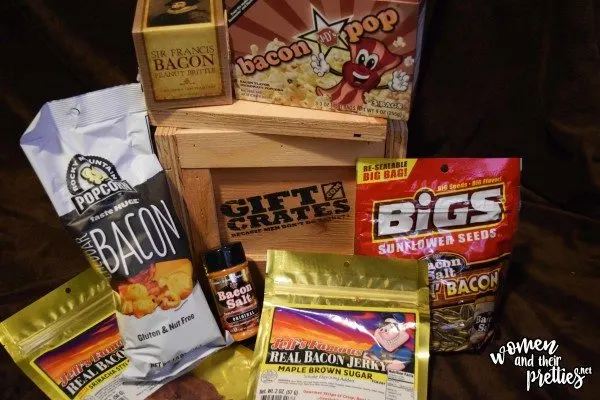 REAL BACON
Jeff's Maple Brown Sugar Bacon Jerky
Jeff's Sriracha Black Pepper Bacon Jerky
PORKAPALOOZA
Bacon popcorn
Bacon Salt: make everything taste like bacon
Sir Francis Bacon Peanut Brittle
Bacon sunflower seeds
Bacon Pop microwave popcorn
Items ship in a sealed wooden crate with no bows, no ribbons, and no instructions. Crowbar included!