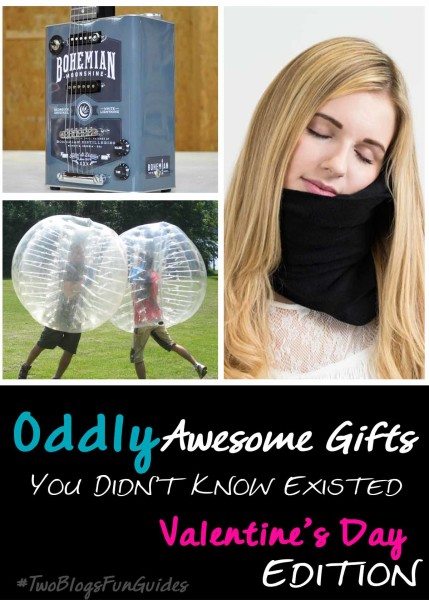 Welcome to the 2016 #TwoBlogsFunGuides ODDly Awesome Gifts You Didn't Know Existed (Valentine's Day Edition)! This guide is full of weird, unique, unusual, odd, and innovative gift ideas. Maybe you have seen these around before, but most likely you haven't. These gifts will definitely be one-of-a-kind and sure to make your loved ones smile this Valentine's Day! Each of these gifts are personally recommended by Women and Their Pretties and/or Mama Smith's. Be sure to check daily because we are constantly adding the new items that we discover! This guide includes affiliate links.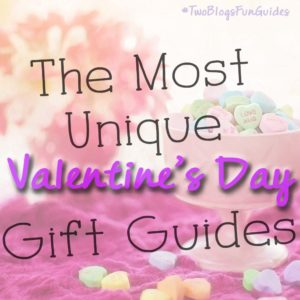 #TwoBlogsFunGuides / #ValentinesDay / #UniqueGifts

Chocolate Chipotle Grill Rub (Bondat Foods)

Seriously, chocolate rub for your meat! How cool is that? I've never thought about using chocolate on anything other than dessert. This just had to go in our ODDly Awesome guide because it's a perfect seasoning for Valentine's Day dinner. "Our new Chocolate Chipotle Grilling Rub features organic, direct trade Mexican stone ground chocolate from our friends at Taza Chocolate in Somerville, MA. On grilled beef and pork, the Brazilian cane sugar, Taza cacao nibs and garlic enhance the fire-kissed char with a sweet, savory umami flavor. Chipotle chili adds a slightly hot finish. You'll enjoy sopping up the juices with your steaks and chops bite after bite!"
Purchase Here
Connect with The Brand: Facebook / Twitter / Instagram
---

Vintage and Oil Can Guitars (Bohemian Guitars)
The Boho Series is a Bohemian branded line of 6-string guitars. Each guitar has a Maple wood neck with an adjustable truss rod and a fingerboard made of Rosswood. The Boho series come in a variety of designs including Moonshine, Motor Oil, and Surf Wax. Bohemian Guitars is a cool sustainable brand bringing up-cycled guitars made of oil cans to music professionals, lovers and enthusiasts alike.
Purchase Here
Connect with The Brand: Facebook / Twitter / Instagram / Pinterest
---
Toucan Can Opener

Opening cans, what a pain! Not anymore – with the TouCan Can Opener, the world's easiest hands free automatic can opener. TouCan Can Opener opens cans of all shapes and sizes with just the push of a button. Its uniquely designed blade clamps down on the lid from the outside and the onboard magnet keeps dirty lids from falling into the can. The lid is reusable so you can store what you don't use! TouCan's extraordinary design also helps you remove the toughest bottle caps and breaks that tight seal so you can easily twist off jar lids. TouCan is perfect for people with arthritis, hand or joint pain. It is compact and fits into your kitchen drawer. TouCan is the last can opener you will ever need to buy! We love ours! Requires 4 AA batteries (not included).
Purchase Here
Connect with The Brand: Facebook / Twitter / Instagram / Pinterest
---
NanoHold
NanoHold is here to make your life easier and give you your hands back! NanoHold uses NanoSuction technology to stick your phone, tablet, or other device to many smooth, flat surfaces: Windows, TV/Computer screens, Cabinets, Whiteboards, Tile, Mirrors, Metal, Plastic, and more. It's like having another person to hold your phone, allowing you to take better photos, watch useful videos, and use your mobile device in ways not possible before. NanoHolds have two sides, one with adhesion to hold tightly to your device, and the other with a revolutionary NanoSuction material. This NanoSuction material is made with microscopic suction "cups" on its surface. This allows NanoHolds to stick without being sticky or leaving residue! NanoHold's sleek shape allows you to use your device without adding bulk or weight; in fact, the NanoHold is the same size, shape, and weight as a credit card. Forget about carrying around a separate tool to take selfies or to hold your phone to your dashboard! All you need is a NanoHold! This is great for the kitchen for those who try to follow recipes online. Saves counter space and stays clean while cooking!
Purchase Here
Connect with The Brand: Facebook / Twitter
---
Daisy Toe Spacers (Dip Into Pretty)
I think most of us are used to the cheap foam toe spacers. Sometimes when I go to a nail salon, they separate my toes with twisted paper towels, haha. I had no idea that something like this existed! Daisy toe separators They have jewels, hearts, and other designs! What an ODDly awesome Valentine's Day gift idea. "These Dip into Pretty Pedi Spacers are perfect for any girl who loves giving themselves a pedicure and doing it in style with these girly girl toe spacers!"
Purchase Here
Connect with The Brand: Facebook / Twitter / Instagram / Pinterest
---
Keyboard Come Ons Book
Give the girls in your life a hilarious book that's packed full of cheesy pickup lines with photos of hot men! They will laugh and drool at this gift. The book is a really unique (and strange) idea. Readers can find lines like "Your body's a Wonderland and I want to be Alice" and "I'm not trying to impress you or anything, but…I'm Batman" along with dozens more, making the book, the perfect gift this holiday season.
Purchase Here
Connect with The Brand: Facebook / Twitter / Instagram
---
Avocado Honey (Gedess Farms)

Our Avocado Honey is a dark colored honey that is known for its rich and bold flavor. This honey contains many vitamins and minerals and is full of antioxidants. It can be used for baking and in recipes as a substitute for brown sugar and molasses.
Purchase Here
Connect On Social Media: Facebook / Twitter
---
Coloring Canvases (Canvas on Demand)

We all know that adult coloring books are the big thing right now. They calm us, relieve stress, and help us to feel like kids again. I have more coloring books now than I did as a child. Something much more exciting has come along – Canvas on Demand's Coloring canvases! They are actual canvases with designes that are made for your to color in. How cool is that? The canvas is beautiful. You can color yours and hang it on your wall. Coloring has never been this fun before. I think that this is definitely an ODDly Awesome gift idea for anyone that's artsy! "Relieve stress while creating art for your walls with a Coloring Canvas. Each piece is printed on high quality canvas and then mounted to a sturdy solid frame to ensure a comfortable surface for coloring. Coloring Canvases are printed on white canvas with black ink and are delivered to your door ready to color. When your masterpiece is finished, use the included hardware to easily hang it on your wall and let the compliments pour in."
Purchase Here
Connect On Social Media: Facebook / Twitter
---

Hairbanglez
What a genius idea! These are bracelets that hold your hair ties, giving you a lot more style and convenience! This is definitely an ODDLY awesome gift idea for Valentine's Day! "The perfect gift for daughters, wives and your favorite bestie this Valentine's Day! Part of our new Sporty collection, this double stack features one Fiesta Red and one Fuchsia Pink hairbangle! Perfectly spaced scalloped indents to easily pull off your hair elastic when taking it off the bracelet. Smaller than the original hairbanglez and can easily stretch over hands to fit wrists of many sizes. Holds one thin OR thick hair elastic. Eliminates the red indent caused by wearing the elastic directly on your wrist. Looks great alone or paired with all your other favorite bracelets."
Purchase Here
Connect On Social Media: Facebook / Pinterest / Instagram
---

The Bacon Gift Crate

Move over fruit basket and make way for The Bacon Crate! This crate is packed with loads of high quality bacon jerky and bacon flavored snacks including bacon flavored popcorn, sunflower seeds and bacon peanut brittle. And for the extreme bacon lover we've included bacon salt so that they can add a dash of bacon to anything their little pork loving hearts desire. Yep…this just might be the tastiest gift for guys EVER!
Purchase Here
Read Our Reviews: Men Don't Do Baskets – Give Him a Wooden Gift Crate Filled With… Bacon?
Connect On Social Media: Facebook / Twitter / Pinterest / Instagram
---
The Gentleman's Throne Spray
This smells great and has a nice simple, modern look to it. I think every man will get a kick out of this and will put it to good use! It's definitely an Oddly Awesome gift idea! Made with a highly refined exotic blend of essential oils and purified water. Spray overhead as needed to naturally hide odors. Who's to say it can't be used all around the house? Thank us later.
Purchase Here
Connect with Shoptiques: Facebook / Twitter / Pinterest / Instagram
---
Voice Art Gallery
Voice Art™ is Your Voice. Your Style. Unique Art. Our new technology enables anyone to become an artist. Voice Art Gallery turns your voice, different sounds, or noise into an art masterpiece! Voice Art Gallery is an exhibition of creativity, integrity, and quality. We use the finest materials and machinery to create artwork masterpieces. Our color-scheme is based on current color trends and movements. We collaborate with designers and artists across the country to create unique color palettes that anyone would like.
Purchase Here
Connect with Shoptiques: Facebook / Pinterest / Twitter
---
Melitta Coffee Pour-Over

Spread the love this Valentine's Day with Melitta Coffee! For the coffee lover in your life, Melitta's 1-Cup Pour-Over makes for a thoughtful, unique and affordable (under $10) gift. Available in black and red (very appropriate for your Valentine), this stylish coffee maker will save your honey both time and money throughout the year. Perfect for quick, fresh tasting coffee at home or on the road, Melitta's pour-over makes flavorful, handcrafted coffee in just three easy steps – put filter and coffee over mug, pour hot water over the grounds and let great tasting coffee drip into the mug below. My husband loves this for his office because their coffee machine is broken. And now that he has a taste for Melitta Coffee, we plan to purchase some of the coffee singles for our iCoffee Single Serve Machine! The pour-over is easy (and kind of fun) to use!
Purchase Here
Connect on Social Media: Facebook / Twitter / Pinterest / YouTube
---
TokyoTreat Subscription Box

TOKYOTREAT is a subscription-based service that delivers the most premium Japanese snacks and candies to your door monthly. From the salty, sour to the sweet, discover limited edition Japanese treats that you won't find anywhere else! The Premium Box even contains TWO DIY Candy Sets and a toy! I loved unboxing mine (link to the video is below) and my daughters loved digging through it just moments later. They asked when they can get another one! This box is super fun and pretty much anyone is sure to love it! There are three sizes to choose from, so there is something for everyone!
Purchase Here
Watch My Unboxing Video
Connect On Social Media: Facebook / Twitter / Pinterest / Instagram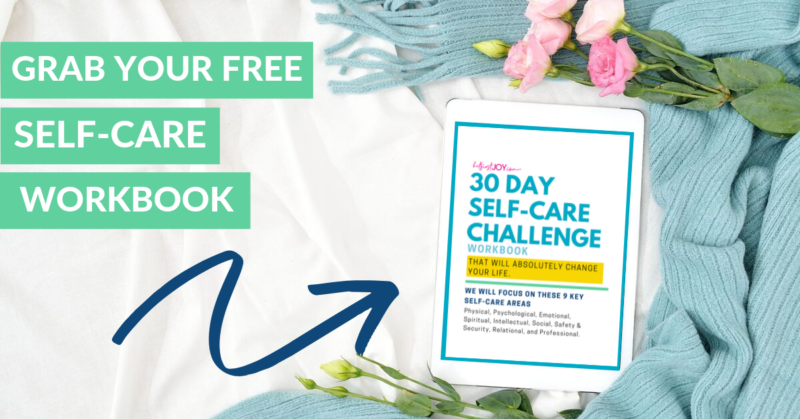 DISCLOSURE
This post may contain affiliate links and/or promotional products, all opinions expressed are that of But First, Joy only. Read my full disclosure.