I have tried just about every snack subscription box out there (Seriously, I can count 5 right now)! I am a foodie, so I love the thought of getting delicious treats delivered to my door step every month. Typically the snacks that subscription boxes have can be put into one of these categories: health snacks, gourmet snacks, worldly snacks, or other treats that can [typically] be easily duplicated. I love trying new snacks as much as the next foodie, but I get bored with the same types of products over and over again. I want something new, something unique, and something that cannot be duplicated! I am SOOO excited to tell you about my new FAVORITE snack subscription box.
The Facts: Orange Glad is a Gourmet Dessert subscription box that sends you a box full of homemade goodies each month! They throw in a few other goodies that aren't homemade too. For only $13 a month (plus s&h) Orange Glad will send you a box each month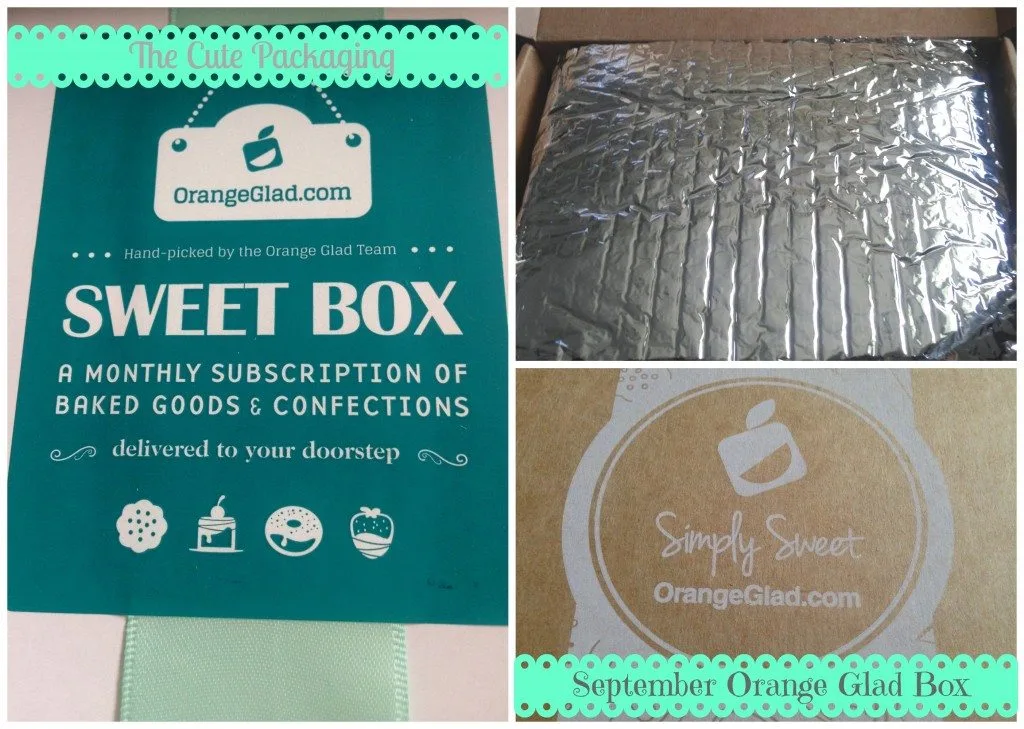 My Experience: I can honestly say that I as REALLY impressed when I opened my first Orange Glad box to find that the snacks were insulated with ice packs to keep them fresh! What an awesome company this is! It saddens me to say that 9 out of 10 companies, don't care about how their products are packaged. After unpacking the box further I was even more impressed! Each item was wrapped in really really adorable packaging! I couldn't believe how cute it was! Some of the items contained tags saying "Enjoy this right away" or "Eat within 3 weeks" or "Warm this up". What an awesome idea!!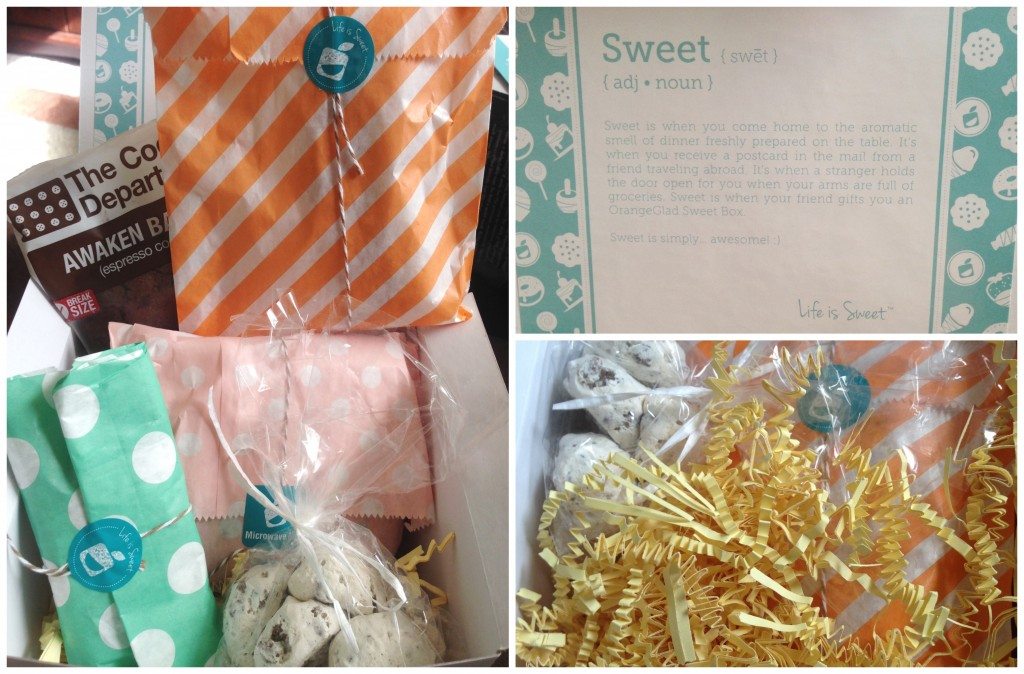 The Snacks: Oh the snacks were DELICIOUS. I could not contain myself. I indulged in these delicious goodies all day. I barely saved any for my boyfriend!
Overall: My experience with Orange Glad was 100 % Positive! Everything from the packaging down to the flavor of the snacks was absolutely wonderful. I honestly can say that this is the snack box that I recommend about ALL others! SUBSCRIBE HERE
Head over to Orangeglad.com to subscribe or to buy treats directly from their marketplace!
Also, connect with them on Social Media: Facebook