Spoiler free Split movie review.
I've been dying to see Split since I first watched the trailer, around Halloween of last year. If there's one thing I love, it's a good scary movie. I mean a movie that makes me jump, cringe, and quiver with discomfort. If I don't experience all of the above, then it was just subpar in my opinion. It needs to be something memorable and Split is a movie that I'll truly remember forever!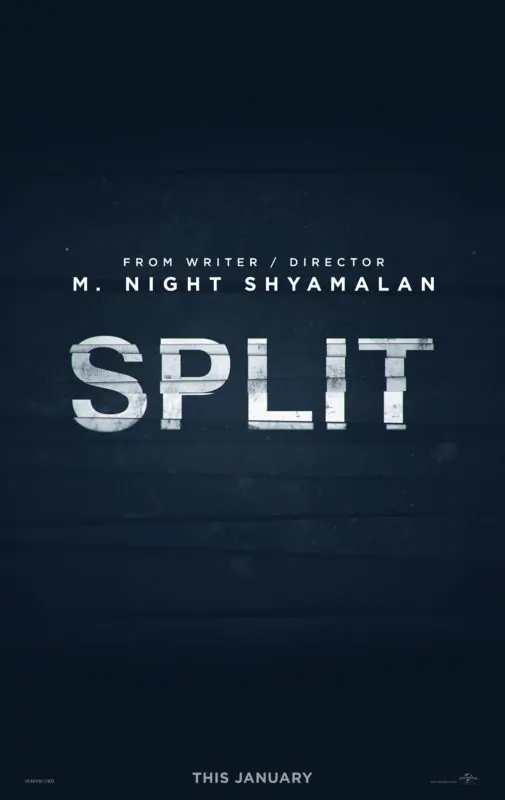 As you can see from the trailers, the main character of Split, we'll call him Kevin, has split personalities. One minute he's a fashion designer and he next he's 9 year old boy. He was over 20 different personalities and a special mental disorder that not everyone believes in – except for his psychiatrist. She's the only one he is comfortable speaking with. After he kidnaps 3 teenage girls, his personalities really spiral out of control!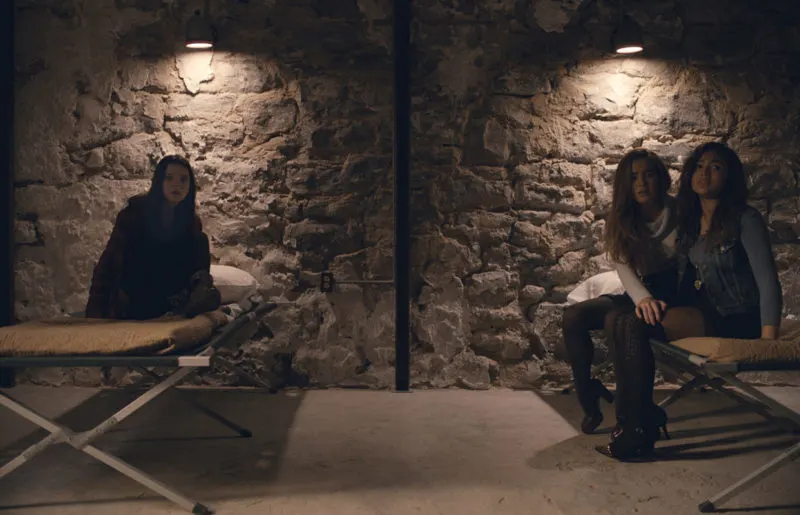 So, my immediate thoughts after the movie ended was "Wow! James McAvoy is incredibly talented!" Okay, so I already knew this but Split truly displays how skilled he is. There are moments in the Split movie where you can see his personality change, just by looking at his face! It's absolutely ridiculous (in the best possible way). I felt as if James McAvoy had me in a trance. I couldn't peel my eyes from the screen because I didn't want to miss a single moment, or personality. There were times when he was a raging lunatic and as if a switch was flipped, he became the calmest, sweetest woman in the world!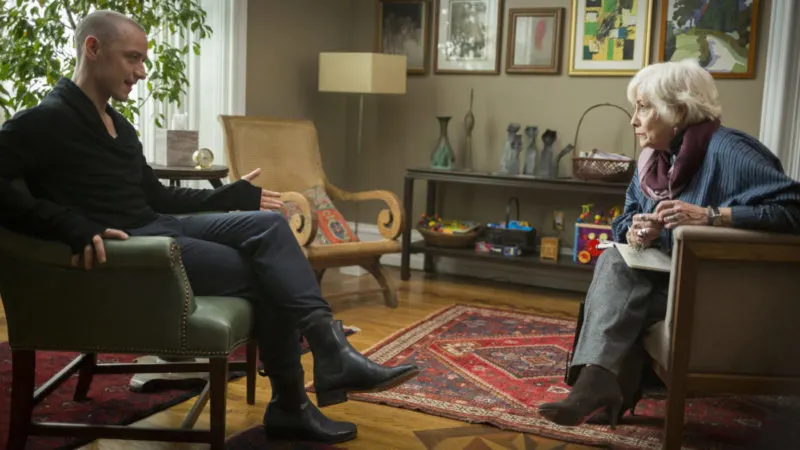 As for the story itself, it surprised me. It definitely stuck to the M. Night Shyamalan theme. I still felt as if something was lacking. It was a bit too straight forward for me. I wanted to be surprised by something (a twist perhaps), but I wasn't. It was entertaining, wild, and crazy but missing a little bit of something. There was a tiny surprise at the end, so be sure to watch it all the way through. There was also a funny little tidbit in the credits, so watch the beginning of them.
I definitely recommend seeing this film. It was entertaining and left us talking about it. There were cringe-worthy moments, so that's a good thing!
And yes, there is a cameo of M. Night Shyamalan in the film so be sure to look out for it.
About the film
Writer/director/producer M. Night Shyamalan returns to the captivating grip of The Sixth Sense, Unbreakable and Signs with Split, an original film that delves into the mysterious recesses of one man's fractured, gifted mind. Following last year's breakout hit The Visit, Shyamalan reunites with producer Jason Blum (The Purge and Insidious series, The Gift) for the thriller being hailed as "Shyamalan's most terrifying film to date."
Though Kevin (James McAvoy) has evidenced 23 personalities—each with unique physical attributes—to his trusted psychiatrist, Dr. Fletcher (Betty Buckley), there remains one still submerged who is set to materialize and dominate all the others. Compelled to abduct three teenage girls led by the willful, observant Casey (Anya Taylor-Joy, The Witch), Kevin reaches a war for survival among all of those contained within him—as well as everyone around him—as the walls between his compartments shatter apart.
For the film The Guardian calls "a masterful blend of Hitchcock and horror," Shyamalan and Blum reassemble their core team from The Visit, the No. 1-grossing horror film of 2015. Their fellow collaborators on Split include producer Marc Bienstock and executive producers Ashwin Rajan and Steven Schneider.