Hello my pretties! The D23 Expo has just wrapped up and a whole lot of exciting announcements were made! I must say, I was shaking with excitement to find out some of the things that Disney has in store for the future! I've posted a few sneak peeks recently about some of the fun, upcoming films from Pixar and Disney Animation Studios, like Zootopia and Good Dino! Well, there's SO much more that they have announced about these films and more! I am super excited to tell you all about them!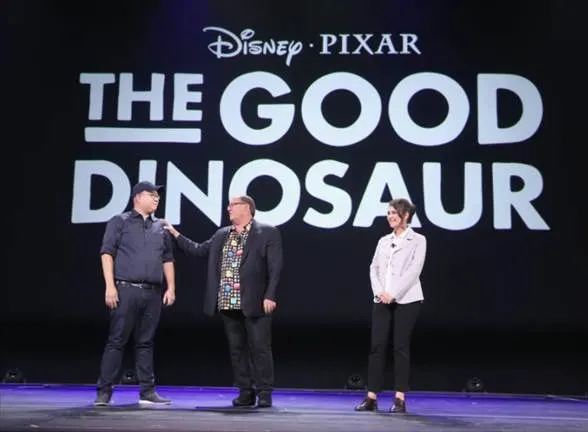 First, let's discuss The Good Dinosaur. This is a film that I have been truly anticipating. It's going to be a tearjerker and I am just a glutton for a sappy animated film!
Anticipation for Disney·Pixar's THE GOOD DINOSAUR was amplified when Director Peter Sohn and Producer Denise Ream shared breathtaking sequences with fans, including never-before-seen footage of a trio of T-Rexes in action.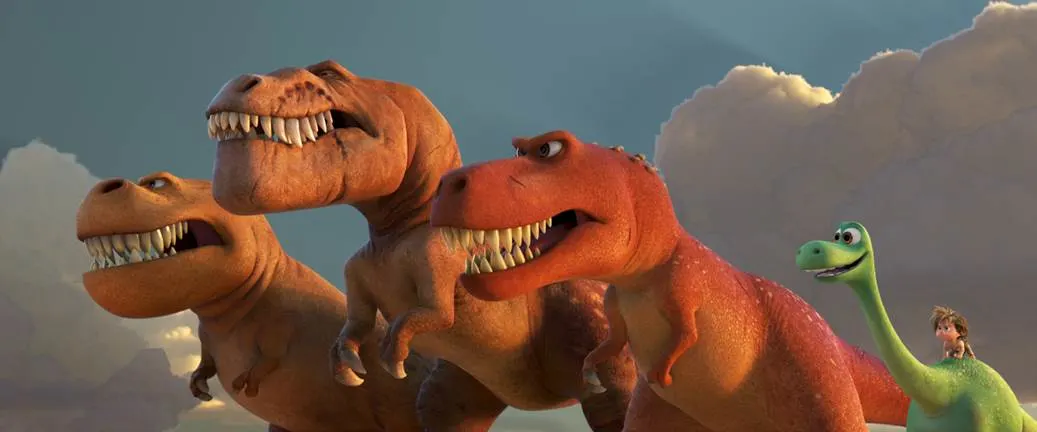 In theaters on No

vember

25, 2015
The film introduces audiences to Arlo, a sheltered Apatosaurus who finds himself far from home, and Spot, Arlo's unlikely human friend. "Arlo and Spot journey through a world that has been greatly inspired by the American Northwest," said Sohn. "It is epic in scope, soul-enriching and simultaneously beautiful and treacherous. In this world, we meet up with a very special family of T-Rexes, who help Arlo find a way through his personal fears and ultimately teach Arlo what he's truly made of."
Connect on Social Media: Facebook / Twitter / Instagram / Pinterest / Tumbler /YouTube
---
About D23 EXPO 2015
D23 EXPO—The Ultimate Disney Fan Event—brings together all the worlds of Disney under one roof for three packed days of presentations, pavilions, experiences, concerts, sneak peeks, shopping and more. The event provides fans with unprecedented access to Disney films, television, games, theme parks and celebrities. For the latest D23 EXPO 2015 news, visit D23EXPO.com. Presentations, talent and schedule subject to change. To join the D23 EXPO conversation, make sure to follow DisneyD23 on Twitter, Facebook, Pinterest, Instagram and YouTube, and use the hashtag #D23EXPO.
About D23
The name "D23" pays homage to the exciting journey that began in 1923 when Walt Disney opened his first studio in Hollywood. D23 is the first official club for fans in Disney's 90-plus-year history. It gives its members a greater connection to the entire world of Disney by placing them in the middle of the magic through its quarterly publication, Disney twenty-three; a rich website at D23.com with members-only content; member-exclusive discounts; and special events for D23 Members throughout the year.
Fans can join D23 at Gold and General Membership levels at D23.com and at DisneyStore.com/D23. To keep up with all the latest D23 news and events, follow DisneyD23 on Twitter, Facebook, Pinterest and YouTube.