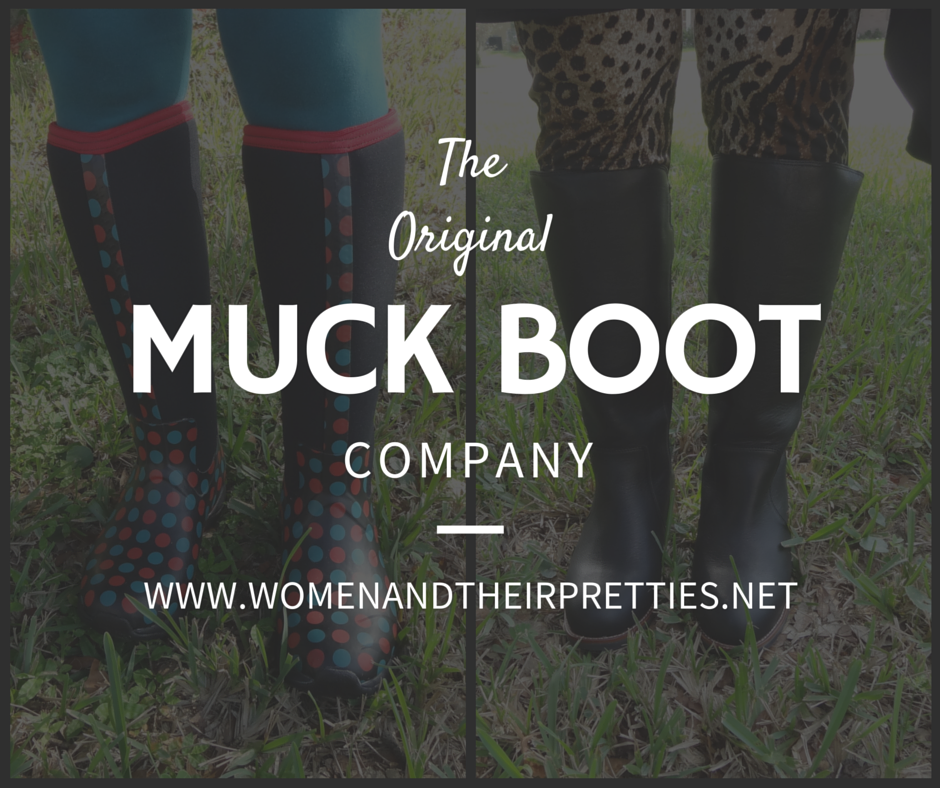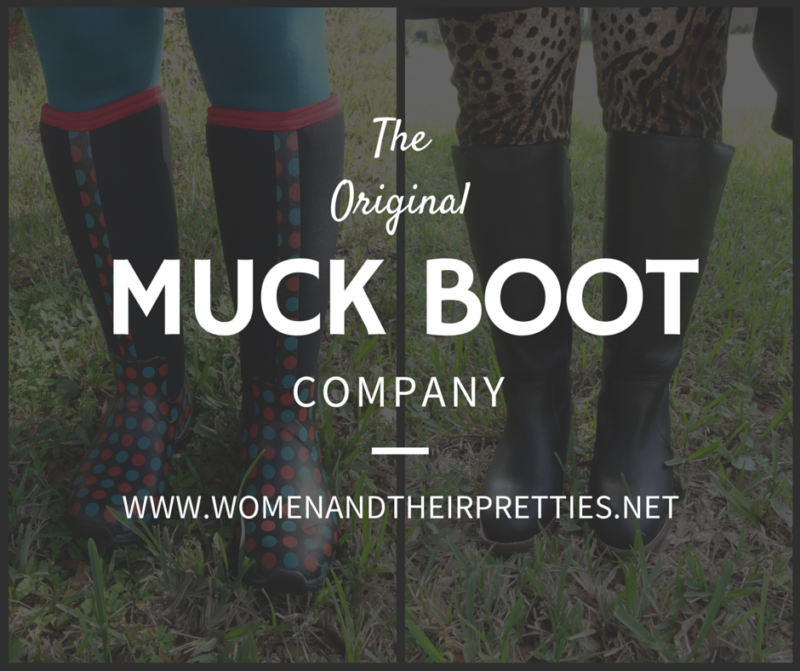 I've said it a thousand times and I will say it again. I love boots. Even though I live in Florida, I try to wear them any chance that I get. I don't care if I am the only girl wearing boots in the middle of summer. I will wear them and rock them. When I was introduced to The Original Muck Boot Company, I couldn't help but to feel like a little girl at Disneyland. Yes, I was that excited. How could I not be? They seriously have boots for everyone: men, women, and kids. They have boots for every sport, every occasion, and every person. Check out my Fall choices below.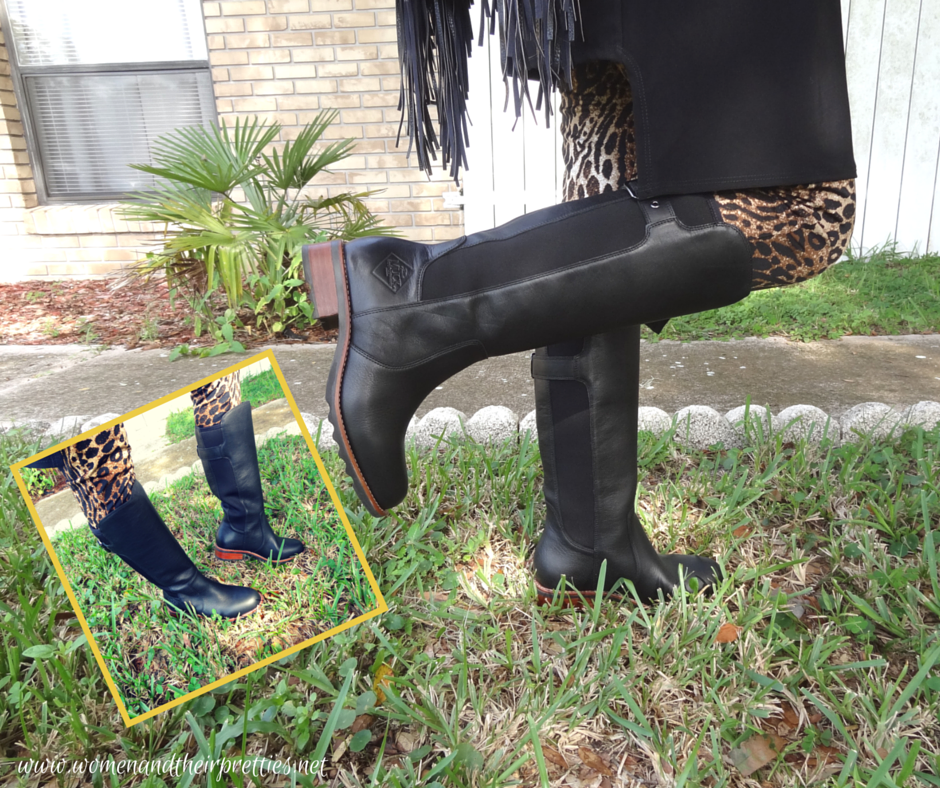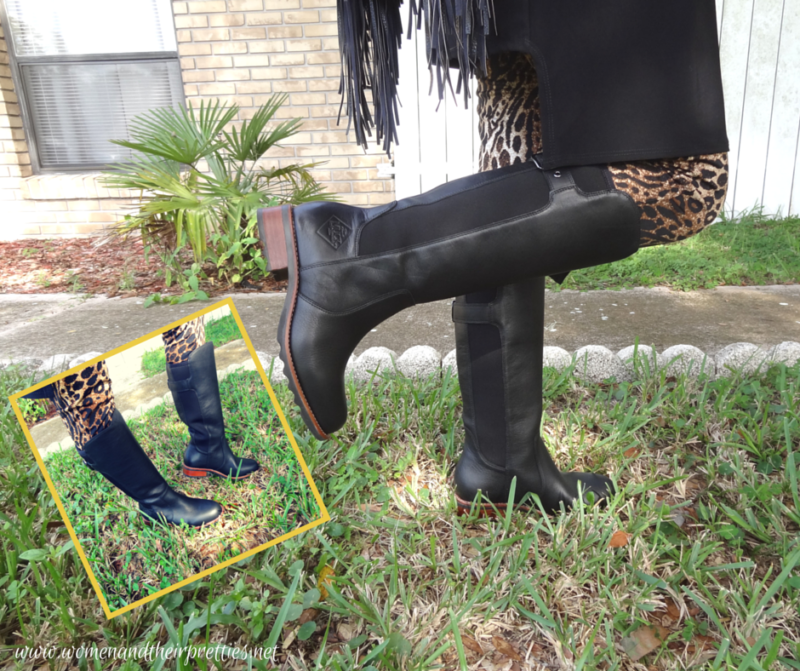 The first pair I chose were the Women's Como Leather Boots. I chose these boots for many reasons. First of all, they waterproof. As I mentioned, I live in Florida. This means that it can be beautiful and sunny one minute and in the next minute a tropical storm has rolled in and your shirt is see through and your feet are squishing. While I do have some waterproof boots, none are as versatile as these. Also, I have never owned a genuine Leather pair of boots. The leather immediately attracted me because they look very preppy and durable. I knew that I needed to add these to my collection as soon as possible because they are perfect for my Fall looks!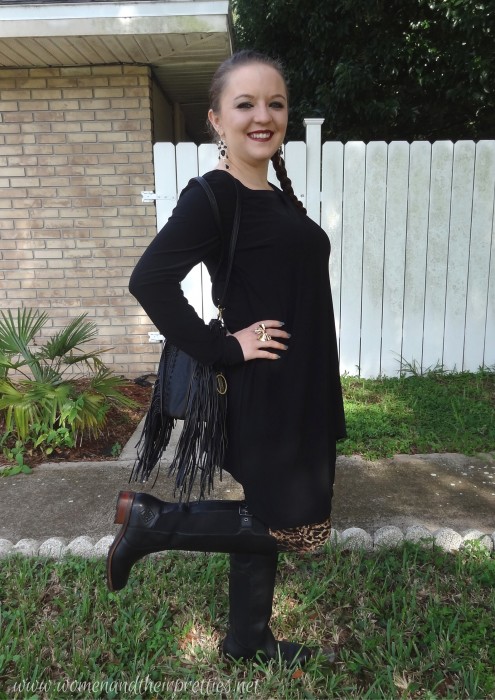 These leather boots seriously took my breath away as soon as I opened the box. Actually, let me tell you about the box. These gorgeous knee-high boots come in a very nice box that slides open like a drawer. Each boot is carefully placed in a nice silk bag to protect the precious leather. These would be a perfect gift for any ladies that appreciate a good boot.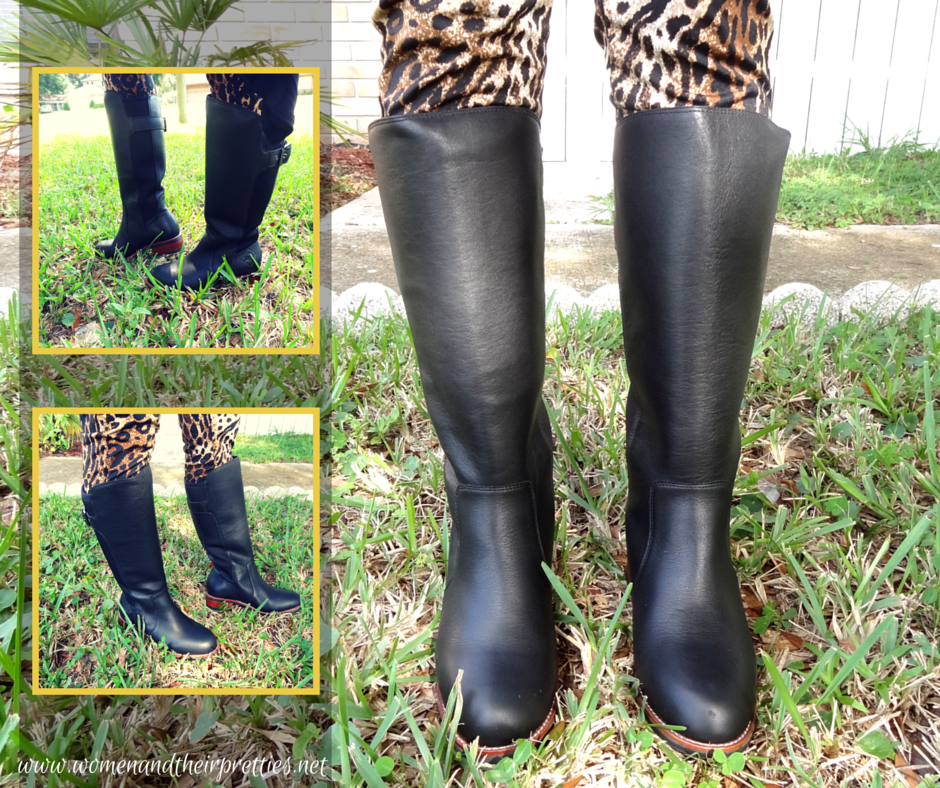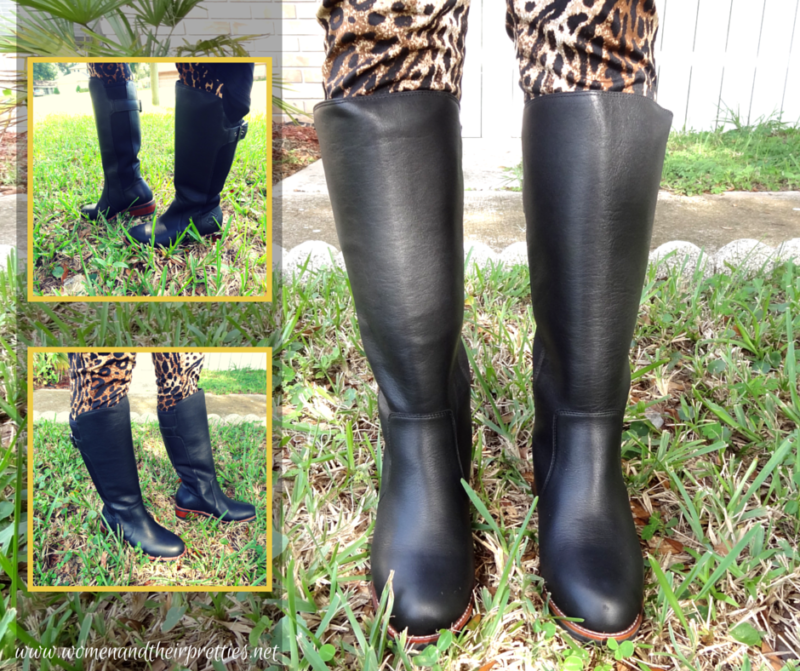 The boots are so comfortable. I love that I can adjust the calf straps to make these fit me just right. I typically like my boots loose, so I can fit them right over my jeans. I didn't need to adjust the straps, but I like knowing that I can if I want them tighter. The boots are really easy and comfortable to walk in. They keep you steady on any surface, so slipping isn't a concern. Not only is the comfort level on point, they are so stylish. I can wear these with jeans, leggings, or even a dress.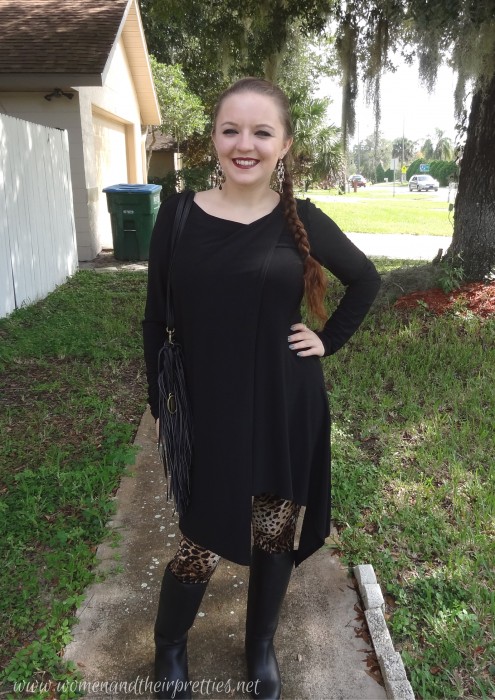 The color you see in my photo is black, but they also come in gray, brown, and tan-brown. These are a definitely a go-to pair of boots for my Fall looks.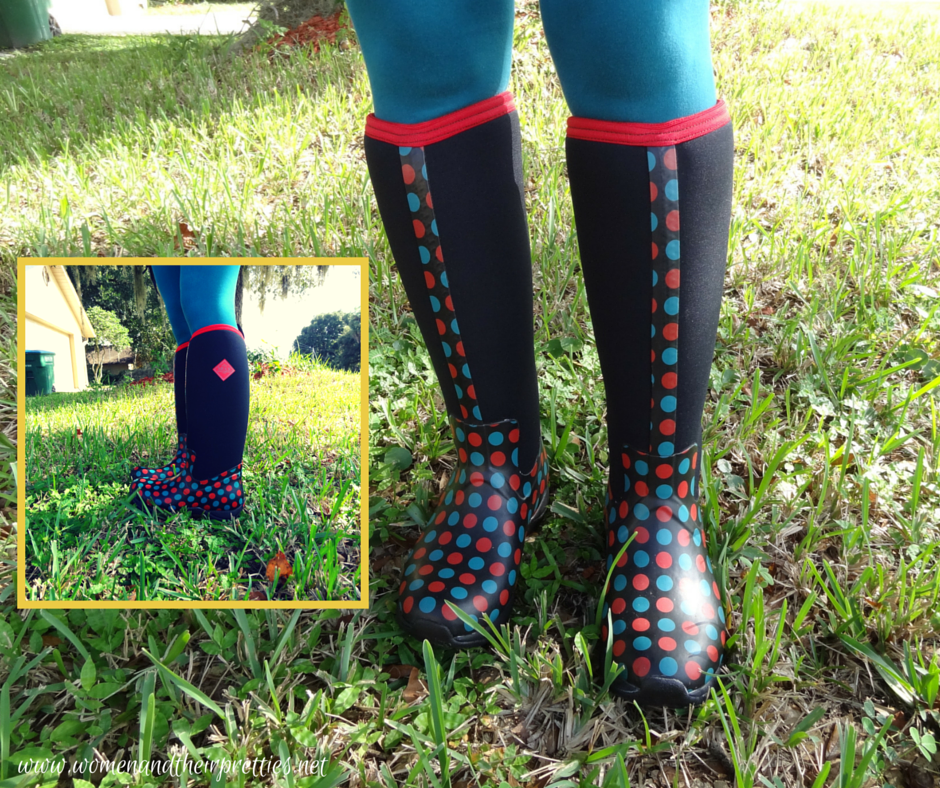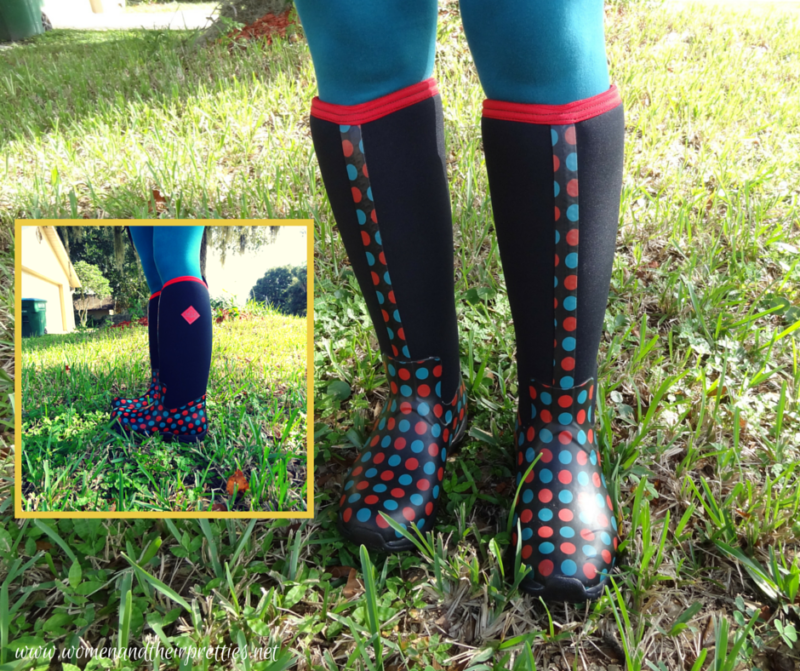 When I first visited The Muck Boot Company website, I couldn't keep my eyes off of the red-blue polka dot Arctic Adventure boots. There's something so adorable about the color combination and the style. These boots make me want to put a bright red trench coat and run away in the rain and snow. I mean, they are made for the cold, so why not? The fleece liner is added to keep your feet warm in temps as low as -20 degrees. I think that these boots will be going to NYC with me for the Macy's Thanksgiving Day Parade. I heard the wind chill is pretty cold there and these flip-flop wearing feet just can't handle it!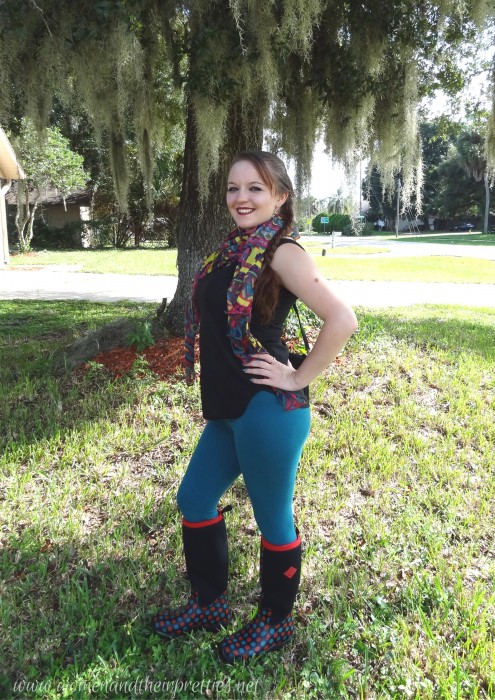 I love that these winter boots have more of a snug fit because a loose fit wouldn't make much sense if your goal is warmth. They aren't too tight either. They are just snug enough to give my calves the warmth that they need. Just like the other boots, these are 100% waterproof! Raincoats, umbrellas, and puddles here I come! Honestly, I will wear these year-round. They are meant for Winter, but they are too cute to keep hidden all year long. I love that the bottom is rubber, so I can run through puddles and walk into a store like nothing happened. hehe.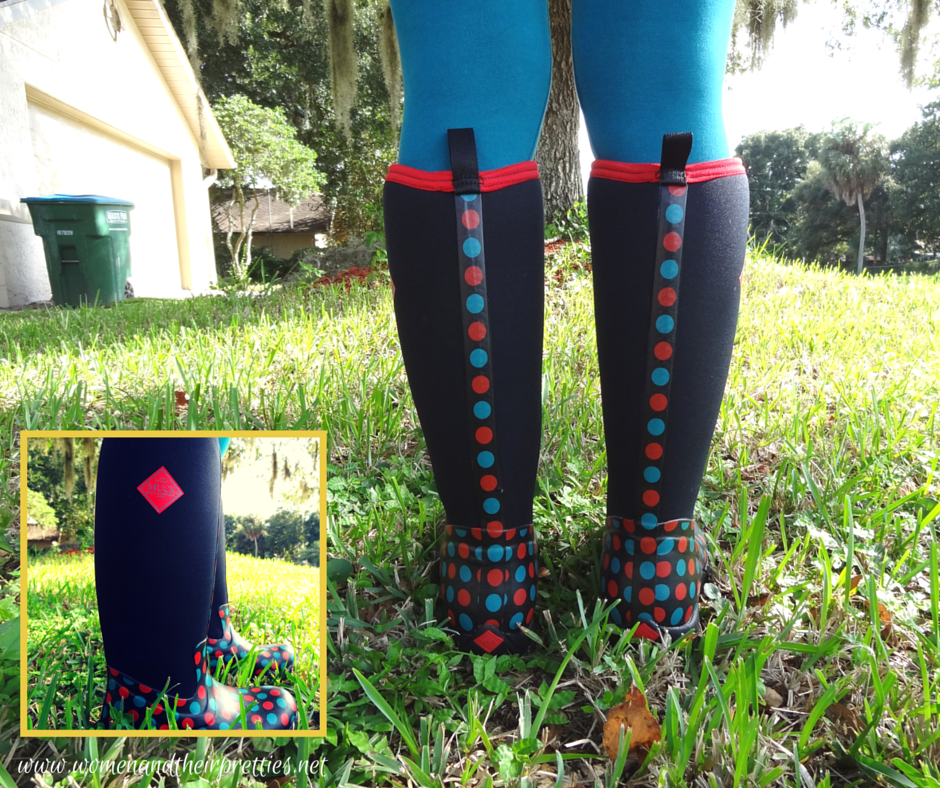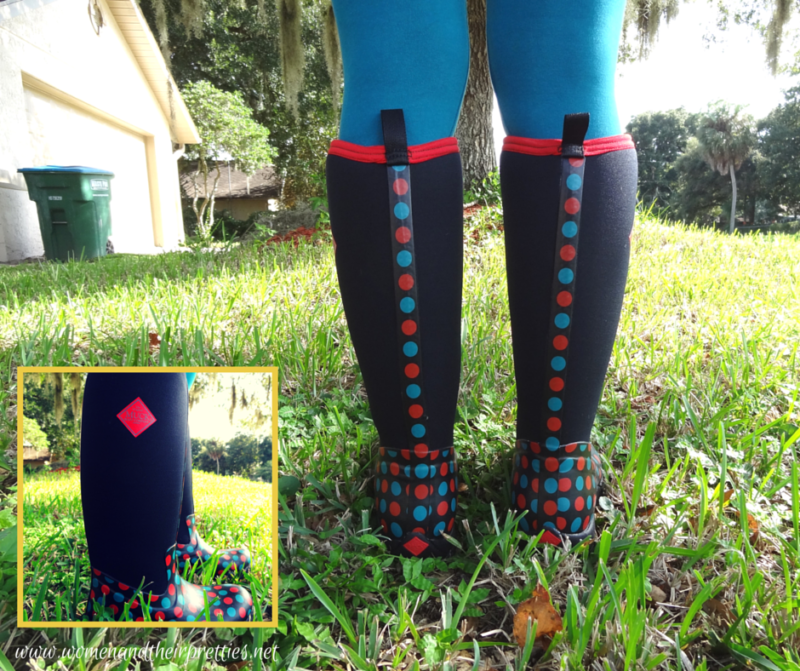 As you can see, I paired theme beautiful boots with a teal pair of leggings, a black top, and a colorful scarf with colors that matched the boots. I think that solid colors are the best with these boots because you don't want too many patterns going on at once. These boots are great for the quirky ladies in your life or the girls who like to stand out. These are definitely the most fun boots that I own! The best part is that they come in 16 different colors and patterns. You can choose a style that best fits your personality!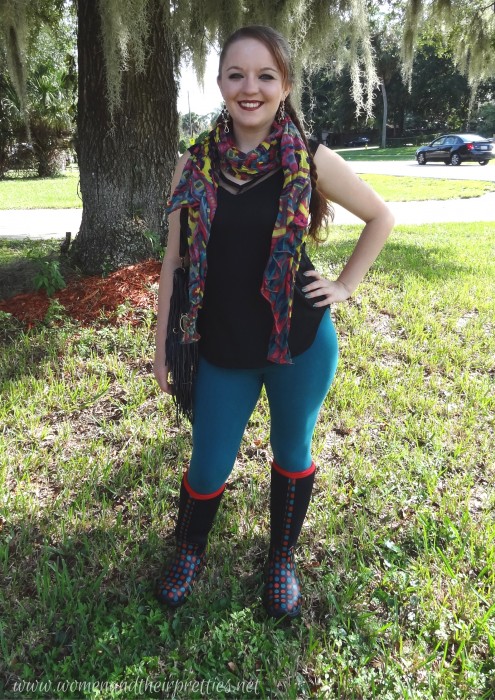 Like what you see here? Connect with The Original Muck Boot Company on social media: Facebook / Twitter / Instagram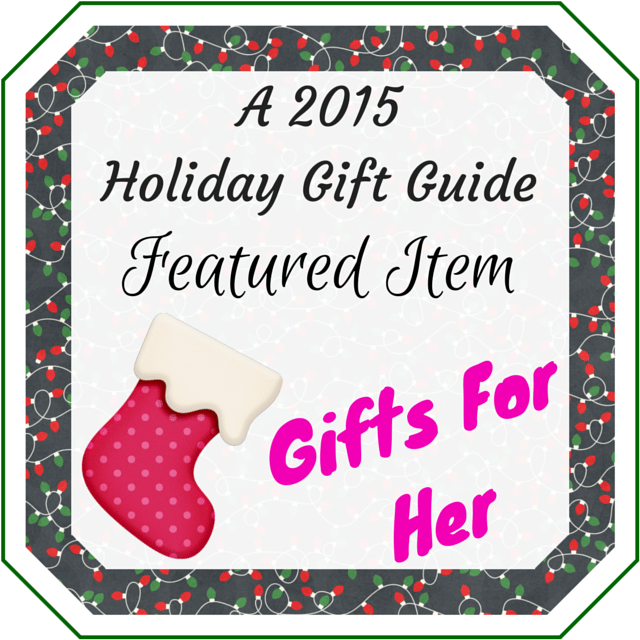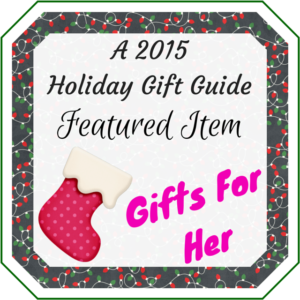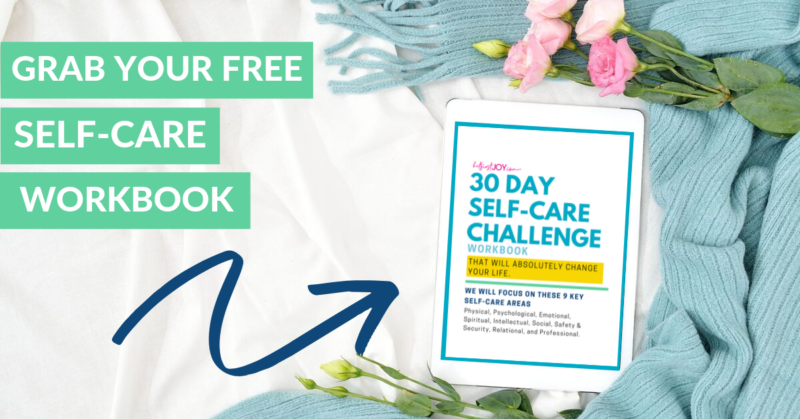 DISCLOSURE
As an Amazon Associate I earn from qualifying purchases. This post may contain affiliate links and/or promotional products, all opinions expressed are that of But First, Joy only. Read my full disclosure.