Sometimes men are easy to shop for and sometimes, not so much. Everyone thinks that you can just give a man a tie and some socks and BAM they are happy. While that may be somewhat true, it's still nice to spoil our guys. When I shop for gifts, I make sure that I find things that are useful. I don't want my gift to be the one that sits on a shelf collecting dust forever. When I go on a hunt for gifts, the first place I always go is to a brand that I trust. There are a few brands that never disappoint and Philips is one of them.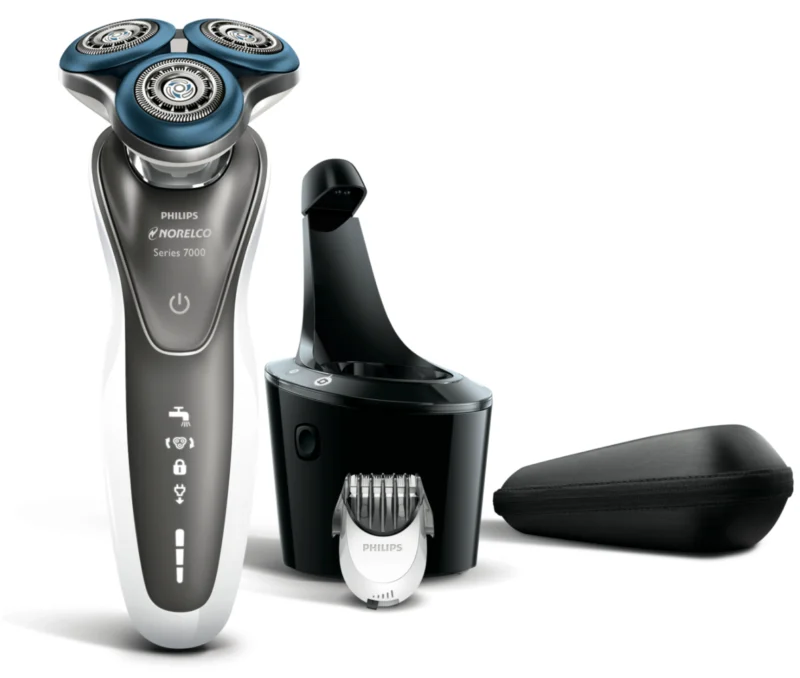 The Philips Norelco Shaver 7700 is the perfect gift for men this year! Whether he's preppy for a holiday party or a business meeting, the shaving head that moves in FIVE different directions will give him the closest and cleanest shave. He wont have to worry about cuts because the DynamicFlex Technology makes for a comfortable and easy shave, while curving with the grooves of his face. Because of the wet and dry technology, your man can get ready in the shower or in front of the mirror without an issue! The holidays mean cold, winter weather that can be harsh on skin. The Philips Norelco Shaver 7000 is designed for sensitive skin and microbead coating helping soothe skin after a long day of shoveling snow or playing in the snow with the kids.
We love everything about this shaver. It's very durable and well-made. The quality is really impeccable, but Philips doesn't do it any other way! This shaver really does provide the smoothest and closest shave. It runs very nicely and is easy to operate. It's comfortable to hold, so his shave be more accurate and quick. The click on beard styler with 5-length settings is perfect for men that like to grow their beards out every now and then. This shaver has everything a man would need! It even charges quickly!
I recommend this shaver for the men in your life this year. Whether you are shopping for birthdays or holidays, the Norelco Shaver 7000s series is a gift that will not disappoint. It would be a great gift for fathers, sons, or husbands.
Connect with Philips: Facebook / Twitter