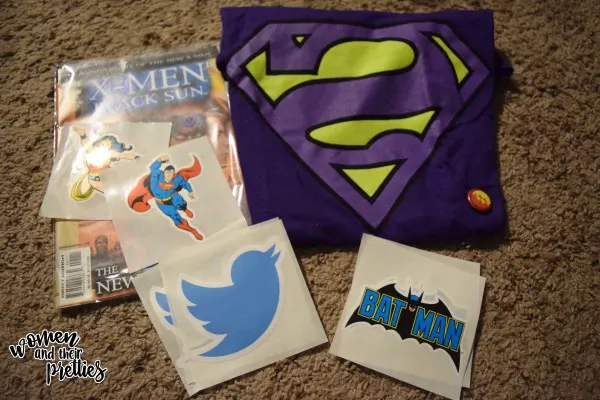 TeeBlox is a monthly subscription service that sends you a t-shirt and other goodies for between $9.99 and $12.99 a month. The best part is that if you use my coupon code PRETTIES you will get 15% off your first box. TeeBlox has a variety of box themes to choose from: Disney, Marvel, DC Comics, Cartoons, Games, Movies & TV Shows, Beers & Liquors, or Hot Meex. I chose Hot Meex because it seems to be a variety of everything. After choosing your theme, you will choose your shirt size, and place your order. 100% authenticity is guaranteed and you can cancel at any time.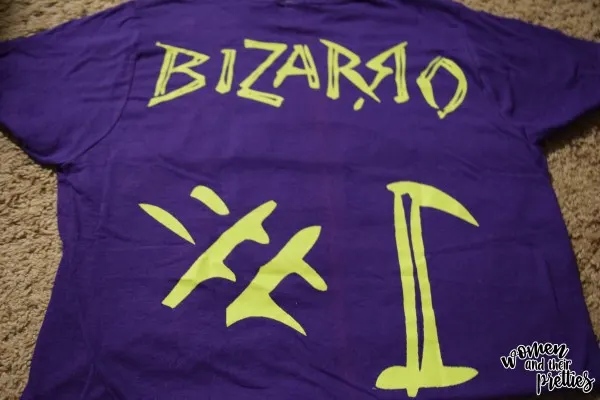 TeeBlox is a subscription service that's basically a steal! They have a ton of awesome categories: Disney, Marvel, DC Comics, and Cartoons. The price is way more reasonable than any other similar subscription boxes. It's definitely one of the cheapest subscription boxes that I have ever seen. Trust me, I've subscribed to a lot of subscription boxes in the past few years.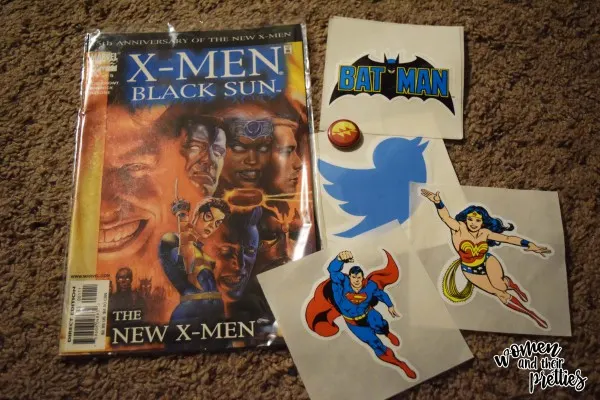 I was really excited to pull out this purple Superman shirt! I love Superman. Well, my stepdad loves Superman, so I do by default, haha. The fit of the shirt is so perfect. I absolutely love all of the TeeBlox shirts. Every month I am surprised and super excited to be wearing something new!
Other than the shirt, I got a few stickers and a comic book. I love the extras! I love saving them to give to kids at Christmas time. What a fun idea. This is a truly impressive subscription service!
Use my TeeBlox Coupon Code: PRETTIES for 15% off your first box