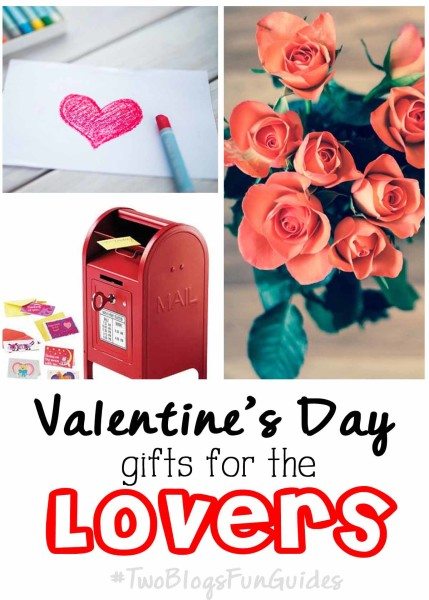 Welcome to the 2016 #TwoBlogsFunGuides Valentine's Day Gifts For The Lovers Guide! This guide is full of fun and exciting gift ideas for couples or romantic partners. All of these gift ideas will be sweet, cute, romantic, and thoughtful. Each of these gifts are personally recommended by Women and Their Pretties and/or Mama Smith's. Be sure to check daily because we are constantly adding the new items that we discover! This guide includes affiliate links.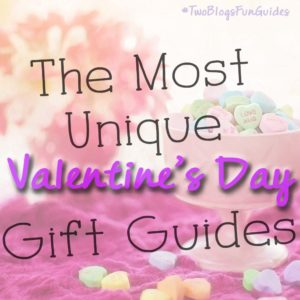 #TwoBlogsFunGuides / #ValentinesDay / #LoversGifts
Open Arts Secret Dry Erase Board (Think Pray Gift)

Romance is in the air and Think Pray Gift has a very unique idea for lovers this Valentine's Day. They have products called Open Art Message Boards that were designed as a fun way to strengthen communication and relationships between loved ones. They're great for all ages as well and are designed as beautiful, home decor based artwork that have a hidden dry erase board inside. They are 12x12x1″ and ship anywhere within the United States. They are absolutely beautiful and designed to last. I chose the Best is Yet To Be art for my boyfriend's Valentine's Day Gift. The quote is beautiful and it is sure to make him blush!
Purchase Here
Connect with The Brand: Facebook / Pinterest
---

Poetic Justice Poetry Book By: Tami Belt

If there's one thing that makes me feel bursting with love and ready to write something beautiful, it's poetry. This poetry book is written with love. The pages are filled with emotions that you can relate too. This is a great Valentine's Day gift for lovers. I recommend reading through the book before giving it to your significant lover. This way you can highlight the areas that make you think of them. It doesn't get more romantic than poetry. "These pages hold a lifetime of lessons learned about love, life and relationships. Poetic Justice is not a typical book designed for reading from beginning to end but as individual pages that beckon your soul at a particular moment in time."
Purchase Here (Paperback and Kindle books available)
Connect with The Author: Twitter
---
Get Date Box

DateBox is a monthly subscription helping couples rediscover date night. Each month we create a fun, unique date night for you and your significant other, and send you everything needed to enjoy it! Every month is a different theeme. The December box was set up for a date night in your home woith cocoa and a gingerbread home. What a fun way to communicate and have fun while celebrating the holidays! This box is definitely worth subscribing to or gifting to your favorite couple!
Subscribe Here
Connect On Social Media: Facebook / Twitter / Instagram / Pinterest
---


Cavallini & Co. Mini Rubber Stamp Set

Do something sweet for your lover this Valentine's day. Create them something worthwhile and memorable. A handmade card or gift is somethign that they will keep forever. Use these rubber stamps to create something cute! If your significant other is crafty, give her these rubber stamps for Valentine's Day. "Cavallini's classic designs are captured in this gift-worthy Vintage Love Notes stamp tin set! Show your soul mate how much you care and stamp on a card for Valentine's Day. Reuse again and again in your art journal or other mixed-media projects."
Purchase Here
Connect On Social Media: Facebook / Twitter / Instagram / Pinterest
---
Cheryl's Valentine's Mailbox with Treats

This charming heart & arrow mail box from 1-800-Baskets.com is filled with a sweet assortment of popular treats including buttercream frosted heart shaped cut-out cookies, snack size cookies and brownies, sugar sprinkled butter shortbread cookies, hand decorated crunchy sugar cookies and foil wrapped chocolate hearts! These Mini Valentine's Mailboxes are the perfect way to send a sweet treat to your best friend or lover – just like when you celebrated Valentine's Day at school! Cheryl's Mini Valentine's Mailboxes comes filled to the brim with some of Cheryl's most popular cookies – and trust me, they are delicious! If it wasn't for willpower – I could have eaten the entire box in one sitting – yum! These are a great gift this Valentine's Day and as an added bonus, your sweetheart will also walk away with a cute little mailbox to keep all their valentines in!
Purchase Here
Connect On Social Media: Facebook / Twitter / Instagram
---
Conversation Hearts Valentine Sweets Tower

The Conversation Hearts Valentine Sweets Tower from 1-800-Baskets.com is the perfect conversation starter any relationship. The tower is stock full of chocolate truffles, cookies, milk chocolate mix and more. After all, sweet treats are the perfect conversation starter! Indulge and delight someone special with scrumptious chocolates, cookies, sweets, hugs & kisses in a pink and red conversation hearts tower! Cute boxes are jam packed with Chocolate Covered Grahams, Cheryl's Chocolate Chip Cookies, Ghirardelli Dark Chocolate, Harry & David Moose Munch Milk Chocolate Mix & Dark Chocolate Truffles, Lindt Lindor Truffles, and more. XOXO, Be Mine, Kiss Me. Your valentine will be flattered by your decadent gift! The tower arrives wrapped in cellophane and looking fantastic – anyone who gets this will be impressed. Everything inside is delicious – only the best for your best!
Purchase Here
Connect On Social Media: Facebook / Twitter / Instagram
---

Fancy Fortune Cookies

Fortune Cookies can be fancy. They can be romantic. They can be sweet. Fancy Fortune Cookies makes delicious, colorful, and fun fortune cookies for every holiday. They have different flavors that are actually quite tasty. You can even customize them! For Valentine's Day–or any day when love is in the air–try something, unique and different – Custom fortune cookies! Our traditional vanilla fortune cookies are chocolate covered then decorated with adorable pink & white hearts. Each crispy, fresh baked Valentine fortune cookie is hand dipped in your choice of the finest Belgian Milk, White or Dark chocolates. Not sure what to say inside your gourmet fortune cookies? We have lots of ideas! Whether you need a unique valentine for your children to take to their school class, are looking for a little romance, or just want to express how "fortune-ate" you are to have amazing friends and family, we have fortunes for you.
Purchase Here
Connect On Social Media: Facebook / Twitter / Instagram / Pinterest
---

Pretty Lil Bag Of Wishes (Classic Hostess)

Give your lady love a bag full of wishes by bringing her this simple yet precious Pretty Lil Pink Bag of Wishes offered by Inspired Generations. This pack features a beautiful organza bag that comes filled with a heart, peace, smiley token and a wishbone. Proceeding for this product will work as a helping hand towards donating for Breast Cancer Research.
Purchase Here
Connect On Social Media: Facebook / Twitter / Instagram / Pinterest
---

Wine & Chocolate Gift Set (Clif Family Winery)

Wow! This is one of the most romantic and beautiful gift ideas that I have ever seen. Wine and chocolate. This is great for new couples or those that have been married for years. This is great for a night in or a date night out. It's definitely a gift for lovers. "A decadent match made in heaven for your special Valentine. Who wouldn't love the combination of a bottle of luxurious and spicy 2012 Gary's Improv Zinfandel with a tin each of our decadent Dark Chocolate Sea Salt Almonds, Dark Chocolate Chipotle Almonds, and Dark Chocolate Sea Salt Caramels? Beautifully presented in our signature wood gift box."
Purchase Here
Connect On Social Media: Facebook / Twitter
---
Newbury Photo Album (Kolo)

Purchased by millions of people around the world, Kolo albums give couples a lovely way to share memories of their relationship, and make for an incredibly thoughtful Valentine's Day present that a recipient would never forget. Kolo albums are known for their high quality and minimal design, and have been called a "top quality product" by the Washington Post. People can print photos from the past year of them with their significant others, purchase an album from Kolo, and fill the album with photos for a Valentine's Day gift. Alternatively, if your significant other enjoys crafting, you can gift an empty Kolo album along with photos, and suggest spending Valentine's Day making the album together.
Purchase Here
Watch the How To Video Here
Connect On Social Media: Facebook / Pinterest
---
Havana Photo Box (Kolo)

Using archival board, European book cloth and archival book binding paper, Kolo's Havana Photo Boxes are inspired by the beautiful design elements of classic premium cigar boxes. These handsome boxes have Kolo's trademark window to hold a photo or label. This is a great way to store photos as well as keepsakes from your relationship so that you can easily go through them and reminisce. A great gift idea (guys!) would be to fill it with things from your relationship that you have held on to and gift it to your partner. They will be overjoyed at this wonderful present!
Purchase Here
Connect On Social Media: Facebook / Pinterest
---

Heart Shaped Spring Whisk (Zoku)

Make your lover something sweet for Valentine's Day with this heart-shaped whisk. It's very durable and not cheaply made. Our award-winning Heart Spring hinges flat to reach pan corners – perfect for gravies, sauces, custards, and more.
Purchase Here
Connect on Social Media: Facebook / Pinterest / Twitter / Instagram
---

Chocolate Fondue Set (Freiling)

Give the lovers something they can enjoy together. The chocolate fondue set from Freiling is an awesome and fun gift idea. It can bring out the romance! 2-cup porcelain fondue pot rests on a porcelain base that houses a tea light. The set is topped off with four stainless steel color-coded forks. All parts are dishwasher safe. Compact size is only 5" diameter and 10" high.
---

Decor Heart Wedge (Liberator)

This is a perfect gift for Lovers. Spice up the bedroom with the Decor Heart Wedge. It's beautiful, great quality, and comes in a variety of colors! Perfectly contoured for the derriere, the Decor Heart Wedge provides a sweet incline better positioning during lovemaking. This compact version of the Wedge combines passion with fashion as a positioning aid that doubles as a decorative pillow. Covered in ultra-soft velvish material in designer colors to match your bedding, this design looks right at home on top of the bed.
Purchase Here
Connect on Social Media: Facebook / Twitter / Instagram / Pinterest
---

Adam & Eve – Romantic Gifts

Visit Adam & Eve for gifts to spice up your love life – in the bedroom. There's nothing more romantic than something fun, exciting, and different. Adam & Even offers gifts for lovers that will bring the fun back!
Purchase Here
Connect on Social Media: Facebook / Twitter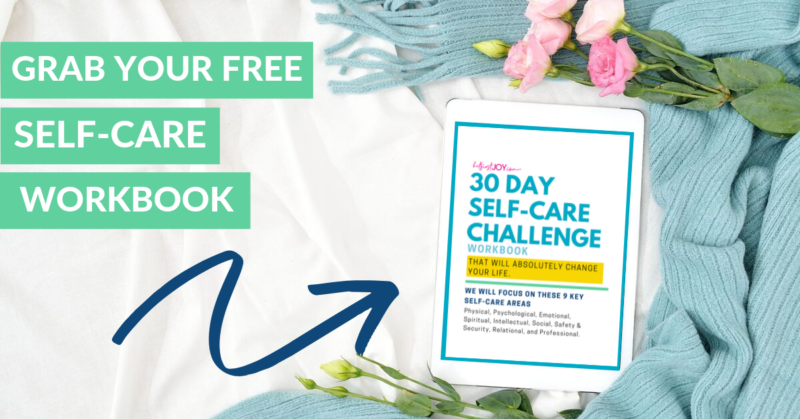 DISCLOSURE
As an Amazon Associate I earn from qualifying purchases. This post may contain affiliate links and/or promotional products, all opinions expressed are that of But First, Joy only. Read my full disclosure.