Whether you're planning a Florida vacation or a quick getaways, these are the best weekend trips in Florida for those who are budget-conscious.
Whether you are heading south to escape the cold or you live in Florida and need a little getaway, the Sunshine State is a trove of best-in-nation beaches, parks, resorts, museums, restaurants, and more.
RELATED: Best Places to Take Kids During a Heat Wave
There's beauty, history, and adventure to be discovered both on and off land.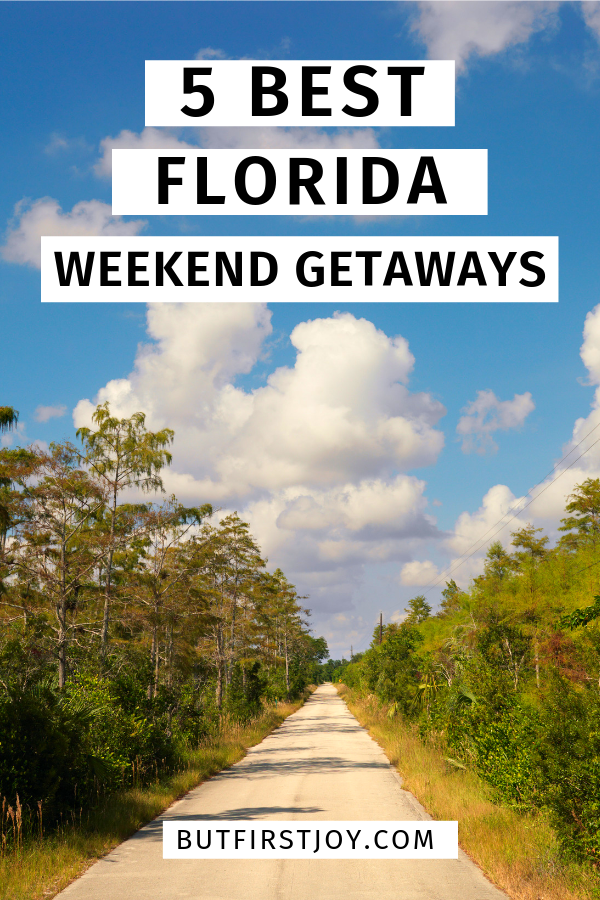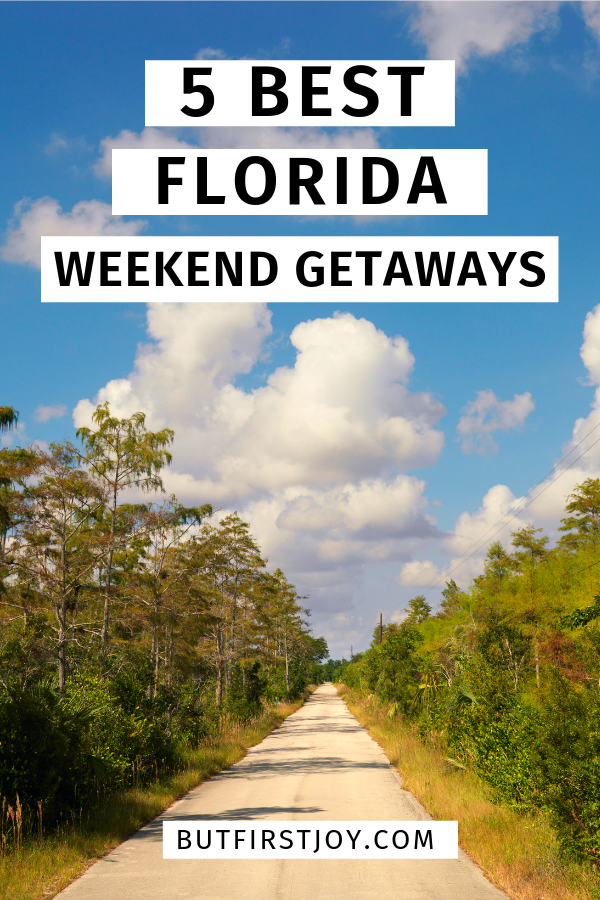 Vacations – even short ones – can get expensive regardless of where you go. The good news: Florida is home to many top-rated, yet affordable vacation destinations.
Most Affordable Weekend Trips in Florida
And, I'm here to help you find the best ones for weekend travel on a budget. You don't need to spend a lot of money to uncover treasures and endless fun across this state.
RELATED: 10 Cheapest Things to Do In Florida with Kids
There are thousands of incredible vacation spots across Florida, but here are the five affordable favorites listed in alphabetical order:
1. Daytona Beach
Hotels: Starting at $39/night
Flying in for your Florida vacation? This beloved city has its very own international airport that's just a few miles from the shore.
When it comes to a weekend trip on a budget, it's hard to beat all that Daytona has to offer for dirt cheap.
You can visit what's known as the "World Center of Racing," Daytona International Speedway, which just got $400 million in upgrades, check out one of the many museums, catch a baseball game at the Jackie Robinson Ballpark, enjoy free live music at the Oceanfront Bandshell, and that's all in addition to the pier, boardwalk, and 23 miles of gorgeous, sandy beaches—with many areas that welcome cars on the sand.
2. Key West
Hotels: Starting at $98/night
Hotel owners have no motivation to further lower their prices when they have more visitors coming to their city than they know what to do with—430,266 in 2018 alone.
For an island only consisting of 5.6 square miles, it sure is packed with fun stuff to do for cheap.
Take a tour on the "world famous" Conch Train, visit the Truman, Hemingway, or Audubon houses, go on a sunset cruise, walk through the butterfly and nature conservatory, take pictures at the southernmost point buoy, climb to the top of a lighthouse, scuba dive in the world's fifth largest coral reef, and end your days enjoying Key West's epic nightlife on Duval Street.
And, do not, I repeat do not leave without getting the world's best key lime pie. We think you'll find your favorite slice at Pepe's Cafe.
3. Miami
Hotels: Starting at $26/night
Yep! You can find hotels stays for under $30 a night if you don't need anything too fancy. Miami has many upscale spots, but with a little digging, you can find plenty of affordable (even free) activities to fill your weekend.
It doesn't have to be hot outside for Miami to be a hot place to visit, but with average highs in the mid-80s, plan for toasty.
When you arrive at Florida's "Magic City," you will instantly be entranced by its year-round vacation vibe and eclectic Cuban culture.
There's a reason why Maimi-Dade county attracts over 16 million tourists each year from all over the world . . . the parades, music festivals, shopping, beaches, museums, parks, gardens, theaters, and dance clubs are just some of the draw.
Plus, it's always free to walk the streets and soak in the architectural wonders of Miami, home to the world's largest collection of art deco buildings.
4. Orlando
Hotels: Starting at $28/night
Yes, Orlando is home to Disney World – and Disney can certainly be expensive – but, you can still visit "the most magical place on earth" on a small budget.
Plus if you skip the parks, you can find a world of fun to be discovered for next to nothing, which is a perk of visiting the fourth largest tourist spot in the world.
There are hundreds of luxurious resorts that drop their prices to unbelievably low rates before they book up.
This third-largest city in Florida is home to 14 theme parks, and at one of those, Epcot, you can experience food and drinks from 11 countries around the world.
Can't beat that experience without ever booking a flight.
5. Tampa
Hotels: Starting at $42/night
There's a reason Tampa is referred to as "the best city in the nation." It ranked 13th for best places in America to live and has been named on annual best lists including best for college students, best for beer, best to start a business, most fun city in America, among others. It's safe to say it's one of the BEST vacation spots you'll ever add to your list.
Not local? Catch a flight directly into this prized city for as little as $67. Then rent a car or hop in an Uber/Lyft and head just 21 miles west to the Best Beach in America.
Not a fan of the beach? Tampa is home to the Florida Aquarium, Lowry Park Zoo, Straz Center for the Performing Arts, Museum of Art, the nation's top craft breweries, and many award-winning restaurants.
Plus, Tampa is home to America's third-largest parade, Gasparilla. This esteemed city is the perfect weekend getaway during Gasparilla season. January, February, and March are full of much-anticipated Gasparilla events each year.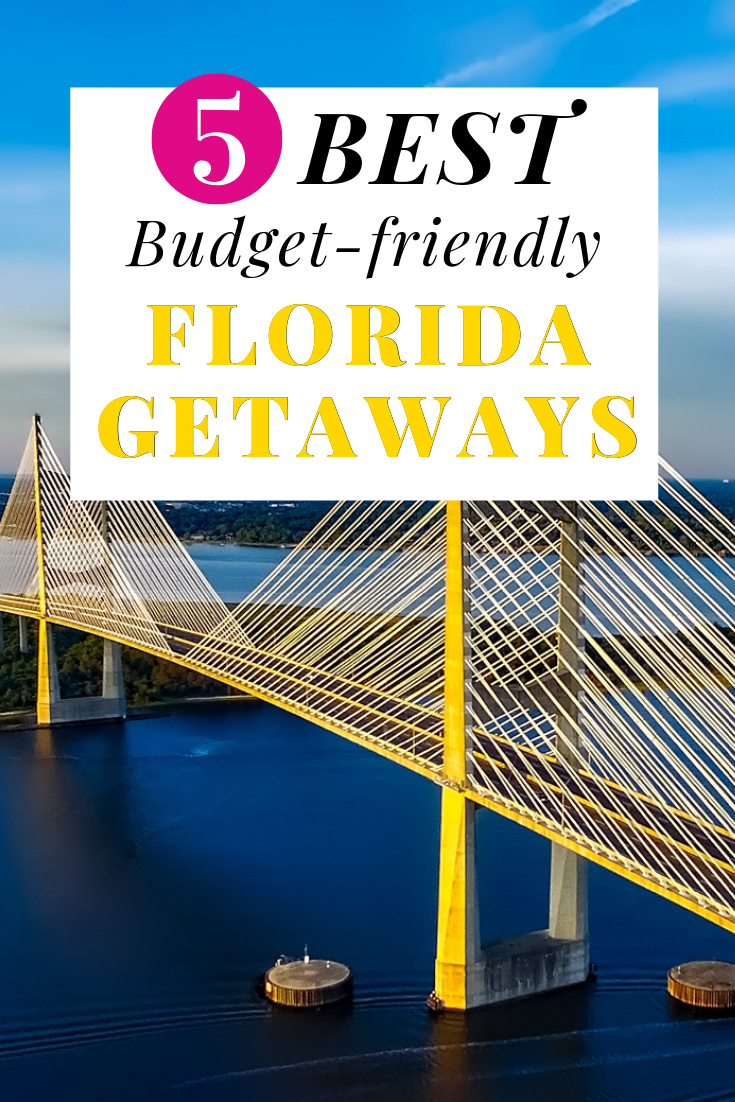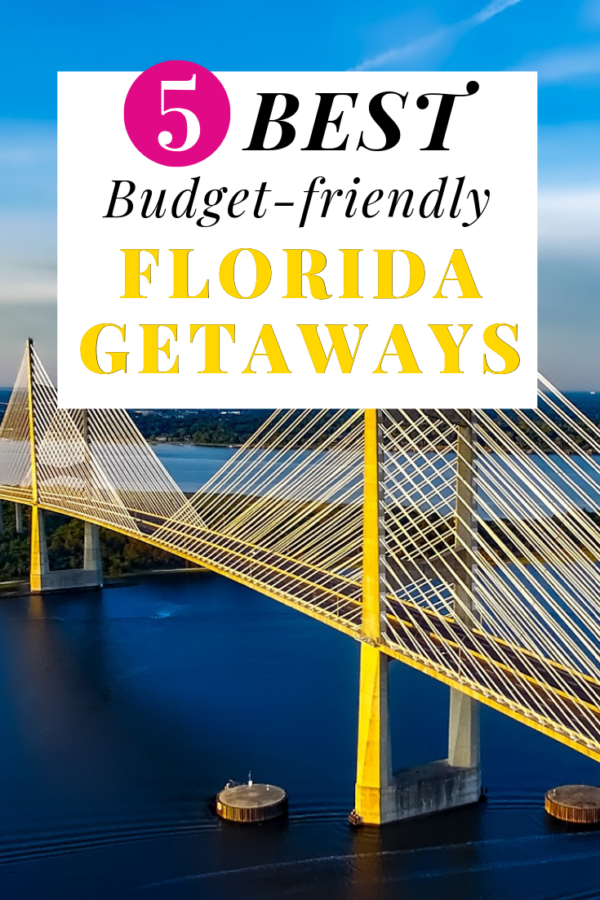 Getaway & Stay for Cheap
Three of the five favorite vacation spots on this list have shockingly-low hotel rates you can grab up—one night will cost you about the same as going out to the movies.
Aside from the expensive car insurance, Florida is a surprisingly affordable place to live and visit. And, the cheap prices are far from its only draw. It's so popular that in 2018 Florida had a record-breaking number of out-of-state visitors: 126.1 million. You can't deny it's paradise when hundreds of millions of people are choosing Florida for their vacation destination year after year.
What are you waiting for? Book your weekend trips in Florida while the prices are as hot as the enticing Florida sun. 
Guest Post By: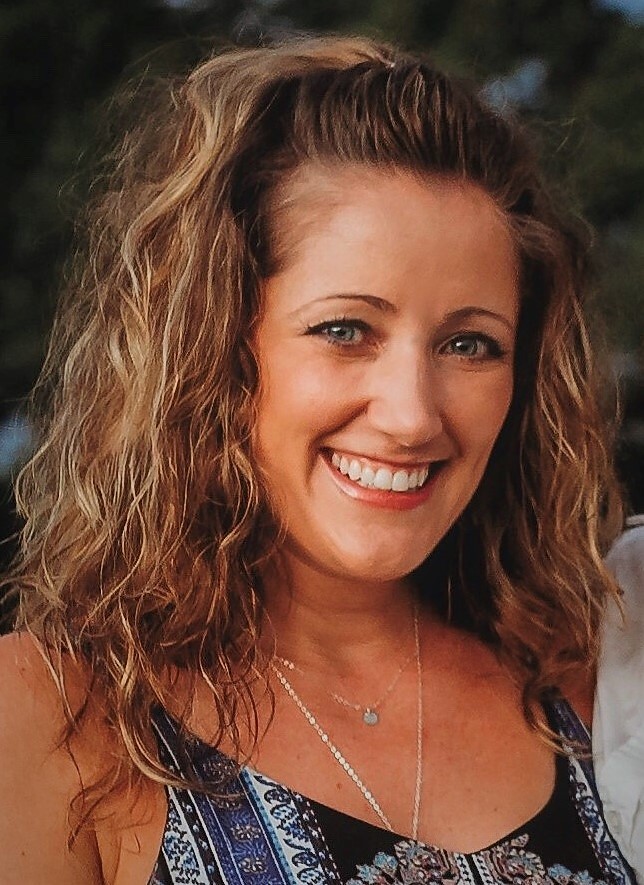 Sara Routhier is a Research Specialist and Staff Writer for AutoInsurance.org. In addition to a degree in Elementary Education and experience as a public school teacher, family nanny, and tutor, she has a passion for writing and content marketing. As a working mom living in Florida and raising two boys, she has lots of tips on how to enjoy all the Sunshine State has to offer on an ever-fleeting budget.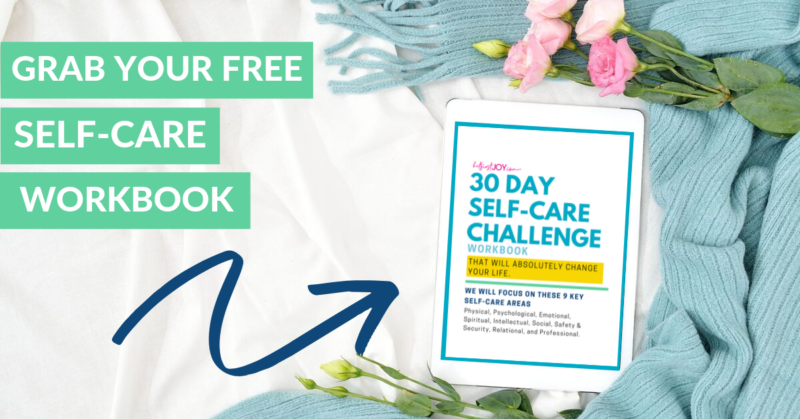 DISCLOSURE
As an Amazon Associate I earn from qualifying purchases. This post may contain affiliate links and/or promotional products, all opinions expressed are that of But First, Joy only. Read my full disclosure.