Summertime is a fun time for kids, but a heat wave with excessive temperatures can put a damper on summer vacation. That's why I will tell you where to take kids during a heat wave in your city!
Playing outside isn't much of an option during days filled with scorching temps and high humidity. There are just too many potential health risks associated with heat waves.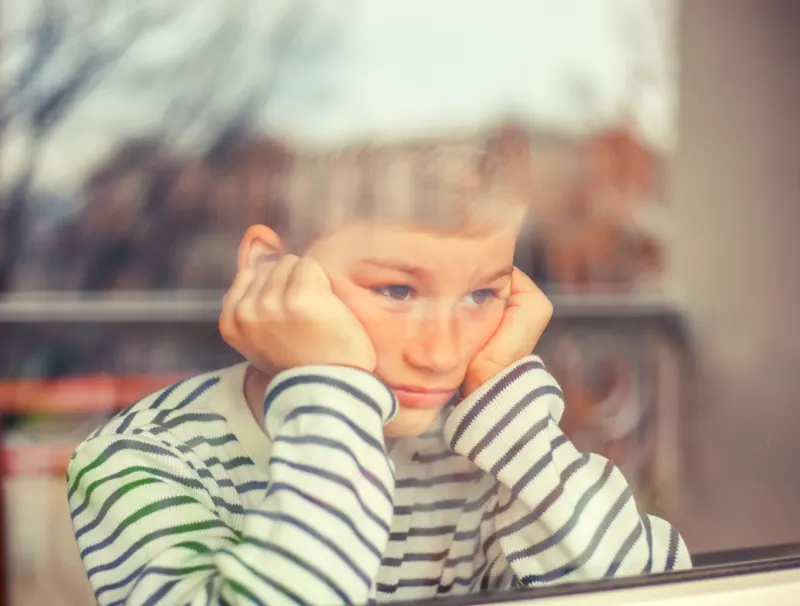 As a result, keeping kids occupied during these days can prove a challenge. However, heat does not mean summer fun has to stop.
Most families enjoy going to the beach or to the pool in the summertime, and these are typically great summer options! However, being outdoors (even in the water) can be too much in extremely hot weather.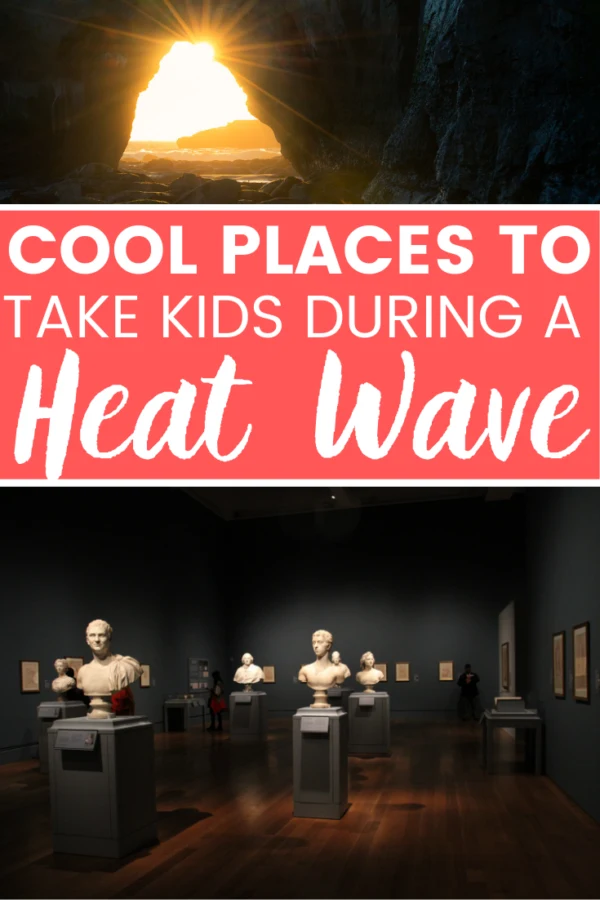 Where to take kids during a heat wave
If you're looking to try something else but want to remain inside, there are several fun places to take kids during a heat wave:
1. Exploring Caverns
Caverns are perhaps the perfect destination during the summer heat.
Many caverns have an average temperature in the fifty degree Fahrenheit range. Also, the weather outside the caves does not affect inside since cave temperatures are pretty steady.
Kids who don't mind the walking and love to explore are likely to be enthralled by the idea of cave exploration.
During tours, kids can see nature's beautiful handiwork close up; in addition to fun, it adds a bit of learning to the adventure.
2. Stores with Kids Sections
Malls and other commercial stores can be a lot of fun if you're looking to beat the heat and escape boredom.
Many book stores have story hours, and/or provide areas for kids to sit and read; some even provide a play corner for kids.
Another idea is to head off to a toy store on an adventure, and you can make a game of it:
Create a list of clues and then have your kids explore the toy aisles until they can solve the 'mystery' and find the secret item that the clues uncover.
At the end of the game when the mystery item is found, surprise your kids by purchasing that toy and then take the kids home to enjoy it.
Craft stores frequently have free demonstrations where you only have to purchase the supplies and kids can have a hands-on experience creating the project scheduled.
RELATED: 10 Cheapest Things To Do in Florida With Kids
3. Movie Theaters
During the summer, there are at least a few kid-oriented movies releases, if one is playing, try and catch the matinee.
You and the kids can enjoy the air conditioning in the theatre and enjoy a good kids' flick.
Some movie theatres even offer free movies or dollar days during weekday mornings. Check with your local theatre and see if they have any sort of special.
4. Bowling Alley
Bowling is another 'cool' activity. You can easily spend a couple of hours in a bowling alley, and many establishments include arcades and areas to eat.
PRO TIP: Visit KidsBowlFree.com to get free coupons for bowling at an alley near you!
Even if you have little ones, bowling is still a possibility since most modern bowling alleys are equipped with bumpers and ramps so little ones can 'throw' the ball down the lane.
5. Local Museums
Indoor museums can be great places to explore. With so many types of museums, get onto your favorite search engine and search your region.
Many times there are small off-the-beaten track museums that are not widely known; you never know what's right in your vicinity that could make for a great morning or afternoon exploration.
6. Libraries
Your local library is full of adventure. In addition to the thousands of books to be read, many libraries also schedule indoor events or special programs that are designed with kid fun in mind.
Check to see if any have a story hour, or other indoor events scheduled.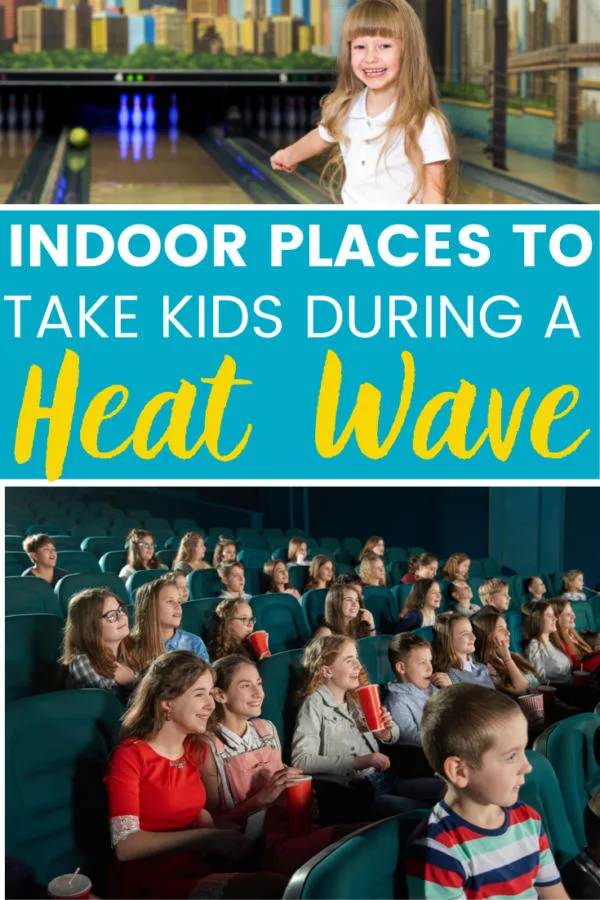 Do you have any additional ideas on where to take kids during a heat wave?
Hot temps don't necessarily have to equate to accelerated boredom. There are lots of fun things to do and places to see, many of them perhaps right in your neighborhood.
In addition to the above, check out local Parks and Recreation facilities that may also offer some cool things to do in the summer.