What better way to cool off than with a few of the best cold summer soup recipes on the planet! These easy recipes are great for the whole family.
Warm soup is typically made up of meat or poultry and an assortment of vegetables. However, when the weather is sizzling and heat waves are settling in, no one wants to be bothered with the warm version.
Cold soups are perfect for summer when you are too hot to cook or sweat over the stove. Most of these soups require no heat and are great to start a summer meal.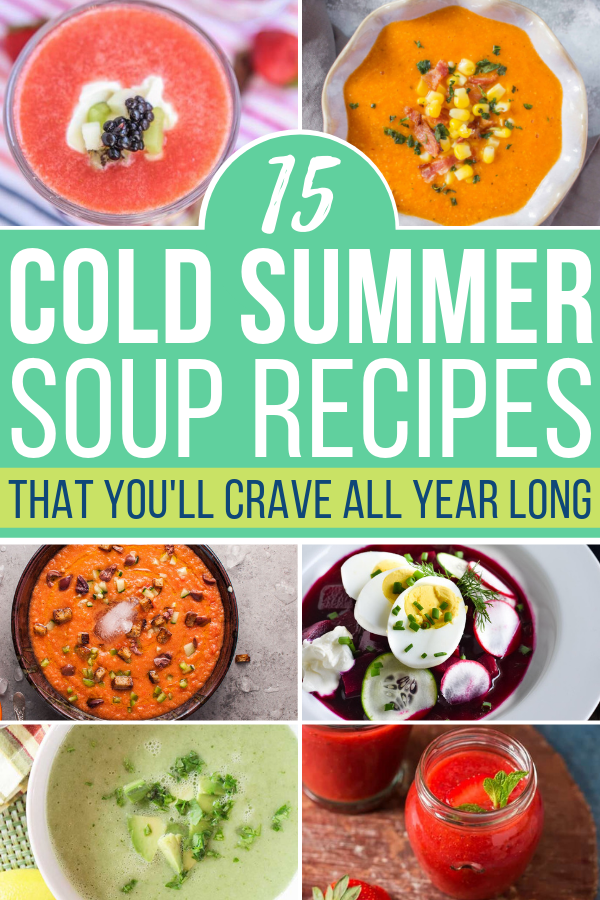 During the summer season, you can take advantage of the variety of summer fruits and vegetables in the market place. The prices are fairly inexpensive because the majority of the products are seasonal.
Moreover, you can reap beneficial vitamins, minerals, fibers, antioxidants and many other nutrients from consuming these cold summer soup recipes.
RELATED: Best Summer Smoothie Recipes
Therefore, in order to obtain the best cold summer soups, you can pay a visit to your pantry, refrigerator, or head for the farmers' market in your neck of the woods.
Fruity Summer Soups
Most fruits can be transformed into cool and refreshing summer soups.
Sweet and mouthwatering watermelon, golden cantaloupe, honeydew melons are perfect fruits to be blended and served iced cold on a scorching afternoon.
Strawberries, blueberries, and other berries are great fruits to be pureed. Water is then added and then strained so as to remove pit pieces. These soups will produce a sweet and tart taste.
All these soups can be garnished with pieces of fresh fruits that made up the soup in the first place… And, if desired, a dollop of sour cream or creme fraiche can be utilized for added flavors as well as presentation.
Veggie-filled Cold Summer Soups
Another way to enjoy your cold summer soups is to prepare and utilize your vegetables.
One popular one is roasted tomato soup. Obviously, this entails quickly roasting tomatoes on high under the broiler for a few minutes.
Some red bell peppers and onions could be used for added flavors. Puree tomatoes, onions and peppers along with vegetable broth.
Season to taste and then place in refrigerator to chill. Serve with a dollop of sour cream and a sprig of basil or dill.
Other vegetables that are excellent for a cold summer soup are cucumber, zucchini, and beetroot.
A splash of lemon is a great accompaniment to these soups. And, to obtain a more intense flavor, you could leave in the refrigerator overnight. In addition, if you wish to have a more chunky soup, you could maybe puree half of the veggies.
BEST COLD SUMMER SOUPS
These cold soup recipes are best enjoyed in the summer and can be made quickly with only fresh summer ingredients!
Photo Credit: www.plantbasedcooking.com
A cold cucumber soup is always welcomed in our house during the hot Florida days. With few ingredients and lots of unique flavors, this soup is sure to keep you cool!
Photo Credit: spinachtiger.com
This summer soup recipe is cool enough to make me want to make it ASAP. The unique combination of ingredients is intriguing to me.
Photo Credit: www.fearlessdining.com
This chilled fresh cold pineapple soup with basil and cojita cheese is a delicious summer soup. It pairs beautifully with cold white wine.
Photo Credit: www.playpartyplan.com
This chilled soup recipe is basically like a smoothie in a bowl. If you love summer fruits like I do, then you'll want to make this asap!
Photo Credit: diabetesstrong.com
This chilled beet soup sounds absolutely divine. Shockingly, it sounds as if it's more savory than sweet.
Photo Credit: www.crumbblog.com
There's something about a good Pea soup that always wins me over. I've never had a chilled version but I definitely would be willing to try it!
Photo Credit: carmyy.com
This smoky roasted corn and tomato soup is packed full of multiple layers of flavours. You're never going to want to go back to canned tomato soup after trying this delicious smoky homemade version.
Photo Credit: carmyy.com
Made in the Philips Soup Maker, this Thai Potato Leek Soup is super easy to make! All you have to do is add your ingredients and in the press of a button, you'll have yourself some delicious soup!
Photo Credit: www.plattertalk.com
This chilled blueberry soup isn't only sweet, it's vibrant. This is what summer would look like if it were all blended into a bowl.
Photo Credit: www.plattertalk.com
This soup has minimal ingredients with maximum flavor!
Photo Credit: feastingnotfasting.com
Cold borscht is a Russian/ Ukrainian beet soup served chilled for those hot summer days where you want something refreshing and light but full of flavor.  
Photo Credit: www.melaniecooks.com
Seize the summer with this amazing chilled peach soup! This cold peach soup is so smooth and creamy, bursting with flavor of fresh delicious peaches!
Photo Credit: veryveganval.com
Lemony and bright, this chilled wood sorrel soup is a great wild appetizer. Start a meal off with a bowl of this creamy, delicate, liquid. It's thickened with coconut milk, and the most prevalent flavor is the lemony wood sorrel.
Photo Credit: www.currytrail.in
Hot summer days calls for cold soup. A bowl of this no-cook cold strawberry gazpacho soup is very refreshing and satisfying.
Photo Credit: www.saltandlavender.com
Gazpacho is the perfect chilled summer soup to cool you off and help you get your vitamins!
Summer cold soups are very quick, simple and easy to whip up. You can also utilize frozen and canned fruits. However, do remember to place cans in the refrigerator a few hours before.
Serve your soups with breadsticks, fresh fruits, or ice cream for a more refreshing taste.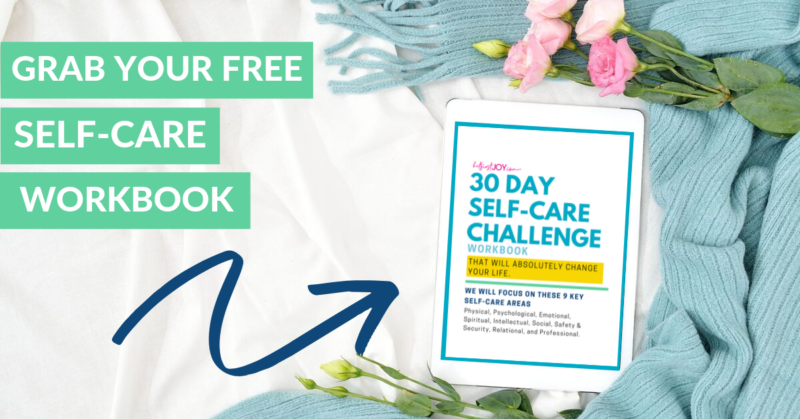 DISCLOSURE
This post may contain affiliate links and/or promotional products, all opinions expressed are that of But First, Joy only. Read my full disclosure.