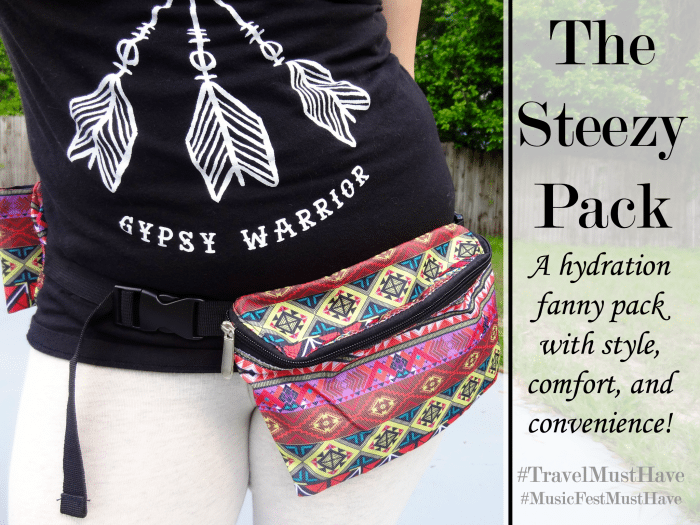 I remember when fanny packs were the biggest "fad" around. It was a time in history when looked all around me and thought, "What is WRONG with fashion!? Those things are UGLY!" I couldn't decide whether my fashion sense was horrible or if people were just crazy. In fact, I still think they look terrible when people wear the old ones, which are bright, bulky, and oddly shaped. Now that I am older, I understand why people wore them. I just don't know if sacrificing fashion is worth the convenience of a fanny pack. What's great about fashion is that it repeats itself, but it evolves into something more modern. Take a look at high wasted shorts, they were popular in the 70s and now they have come back in full force, but with new styles, patterns, and designs. My point is that fashion can evolve. You just have to give it a chance.

The Steezy Pack is a fanny pack with a genius twist! When do people wear fanny packs the most? When they are traveling or on some sort of adventure, right? That is because it is convenient and hands-free. Let me ask you another question. When do people carry water bottles the most? When they aren't at home, obviously. They are walking around at an amusement park, music festival, or some other outdoor event, for the most part. I think you know where I am going with this.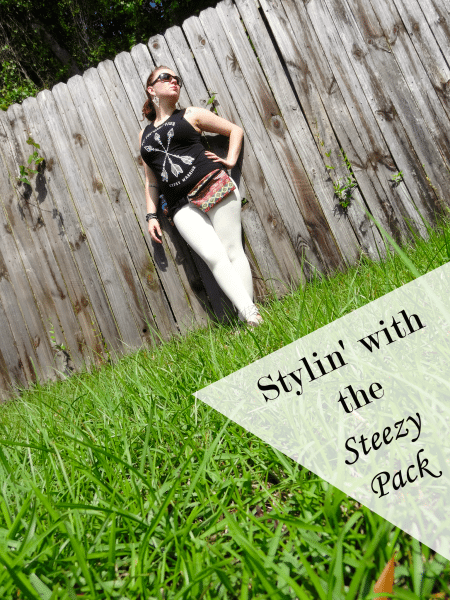 The Steezy Pack not only has the traditional "fanny pack" pouch that we wear on the front, it wrap around your waist and on the back are two water bottle holders. "& the crowd goes wild ahhh" I know right? It's genius! The Steezy Pack is so much more than this though. The water bottle holders are the PERFECT size for the average water bottle. I know you are probably wondering how well this design actually works. I wondered the same thing. Is it comfortable? Yes! It is incredibly comfortable. The Steezy Pack has an adjustable strap, so you can wrap it wound your waist and tighten it however you desire. Do the water bottles stay put in the holders? Yes! They fit snuggle into the holders. The don't weight the pack down, which was my biggest concern. Behind the water bottles (on the inner part of the pack) is a secret zipper pocket, which is great for money, credit cards, or any other important information that you want to keep safe.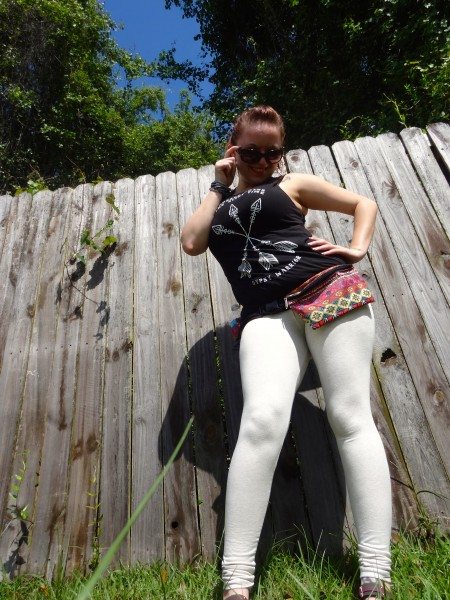 Fun Fact: Fanny packs are called fanny packs because they were originally designed to be worn on the fanny. People thought it was easier to wear them on the front, hence the way they are still being worn today.
Let's discuss the actual style of the fanny pack. I think it is REALLY cute! I would actually wear this on an average day. It's the perfect fashion accessory. It's so much more comfortable and a lot easier that tugging around a purse all day (Ladies, we all know how heavy those purses are haha). The difference colors/designs of the Steezy Pack are what really make it cute! Right now they have 4 different designs to choose from. I chose the Yavapai design because it's PERFECT for a music festival! Plus, I have a slight addiction to any aztec or tribal designs. It's kinda my thing!
The Steezy Pack is my new favorite music festival must have and travel must have! It's the perfect fashion accessory for style, comfort, and convenience!

Announcement: The Steezy Packs just reached their goal on Kickstarter so their production will begin soon! Be sure to visit their website to sign up for an email update of when the products will be available!
Connect on Social media: Facebook / Twitter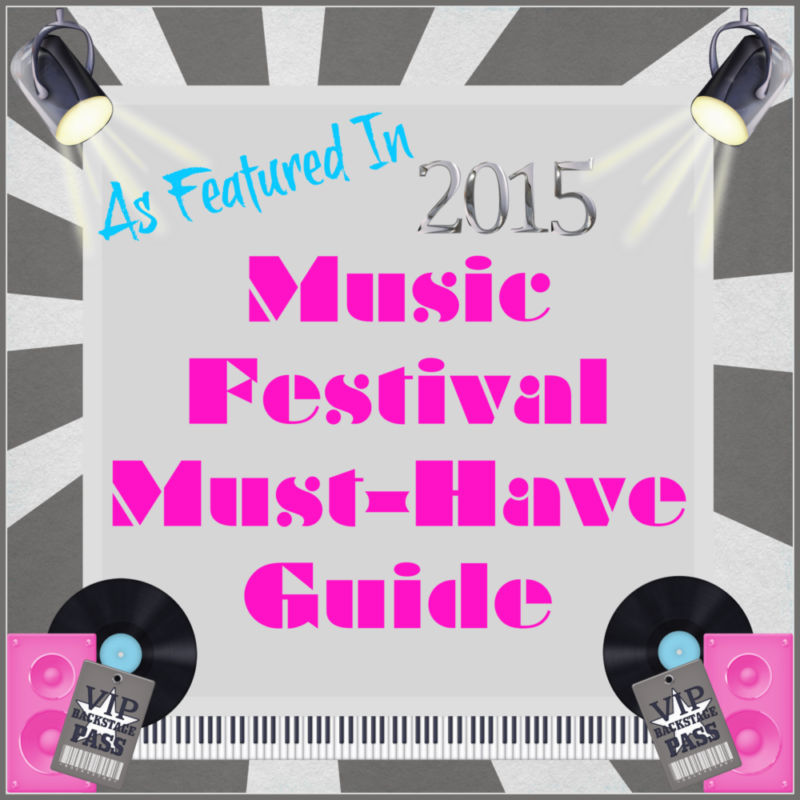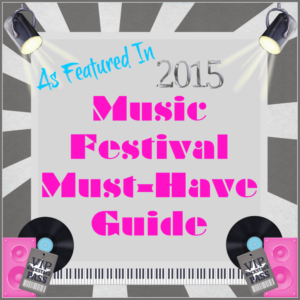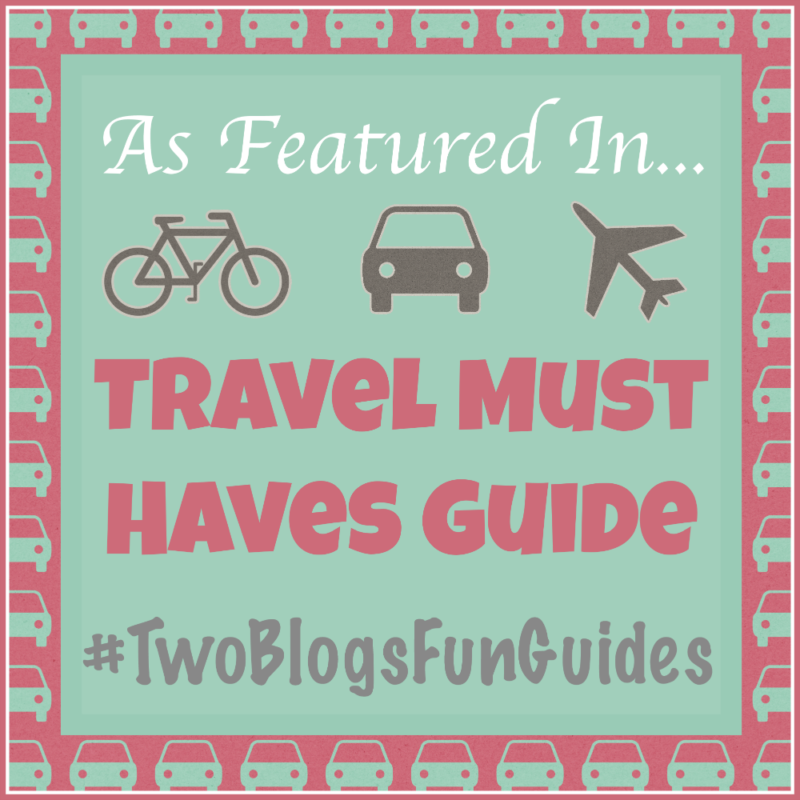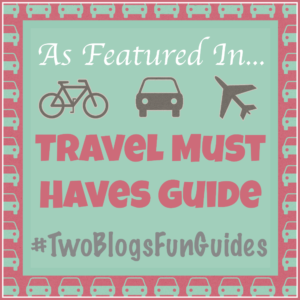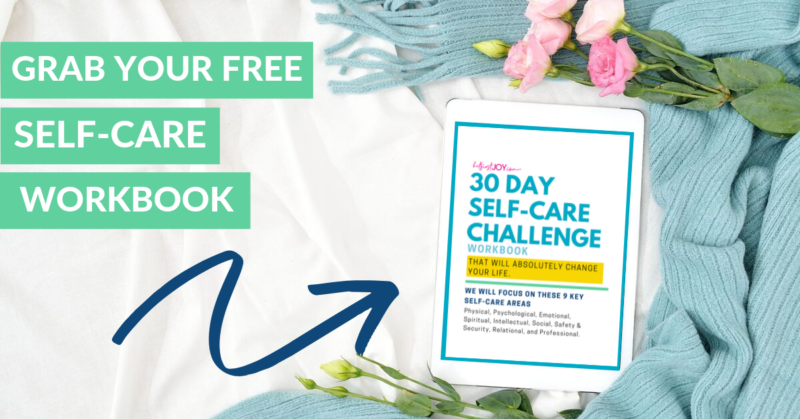 DISCLOSURE
As an Amazon Associate I earn from qualifying purchases. This post may contain affiliate links and/or promotional products, all opinions expressed are that of But First, Joy only. Read my full disclosure.