Strangers getting married? It's a love experiment gone RIGHT. So, what can experienced couples possibly learn from Married at First Sight? We can learn a lot actually. Let's talk about it here!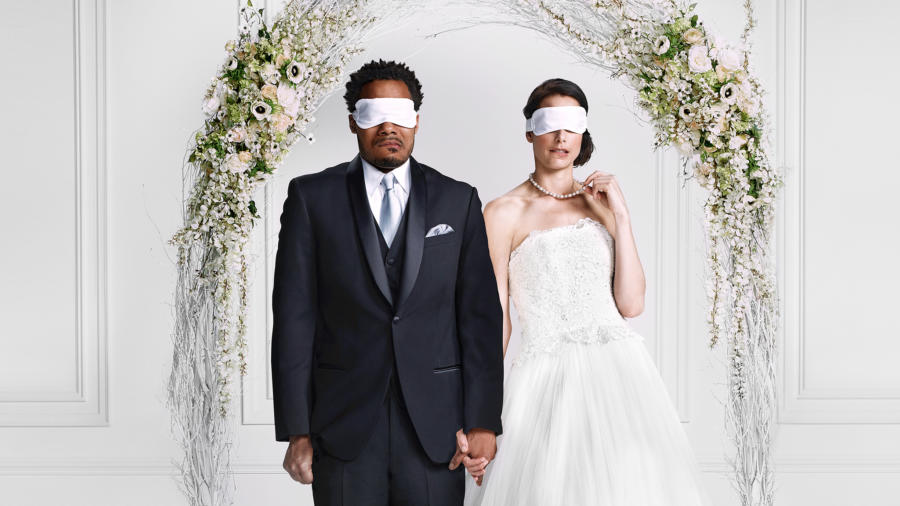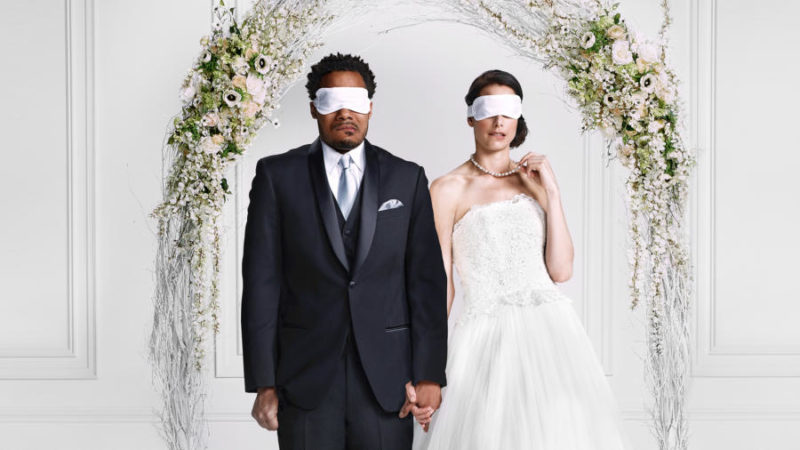 I
love
watching
Married at First Sight
with my fiancé because it helps us to navigate our own relationship. After being in a committed relationship for 4 years and living together for 3, you'd think we had it
all
figured out. But we don't. And, after talking to my married friends who've far surpassed my measly 4 years, I've realized that nobody has it all figured out. New couples
and
old couples can share advice and learn from one another.
There's always room to grow in love.
I watched Married at First Sight from the very beginning. I specifically remember my fiancé and I being intrigued by the concept. So, when the show premiered, we were side by side watching in disbelief as 6 strangers met for the very first time and said "I Do" immediately after. I initially watched to be entertained and to feed my hopeless romantic soul. While some of the marriages failed, I continued to religiously watch this crazy love experiment. But, why? If so many marriages failed, why would I (or anyone else) continue to watch?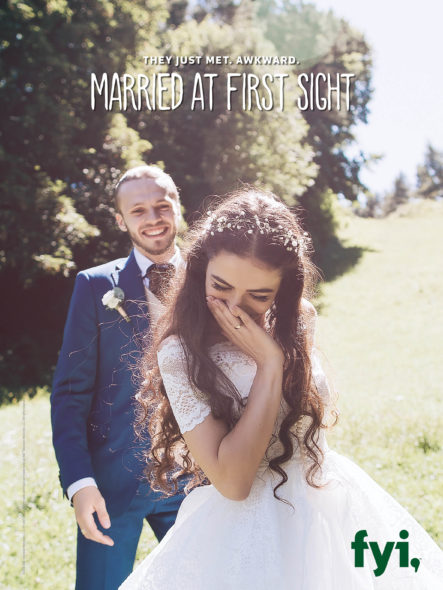 What couples can learn from FYI's Married At First Sight
A few episodes into Season 1, I realized that along with these newlywed couples, I too was learning about love and marriage. My fiancé and I began to have the same uncomfortable conversations that the couples on tv we're having. This show helped us strengthen our relationship and it can help you too.
1. Communication
If you've seen Married at First Sight then you know that there are experts that work together to match couples. We're talking relationship experts, pastoral counselors, and sexperts. With that said, these experts are constantly giving advice throughout the season, every piece of advice given to the couples is advice given to America.
The number one thing Married at First Sight can teach couples is how to properly communicate. It's understandable. They don't know one another and need to learn how to communicate in respectful, productive, and positive ways. Even the most experienced couples have issues communicating. Some of us get into a bad habits and we don't realize it until it's too late. The experts on this FYI show are teaching the couples how to begin with good communication. They don't interfere with the couples lives, but they are they to offer expert advice when called upon.
So what can we take away from the show? We can watch, listen, and learn. If you notice couples/individuals acting in a way that's familiar to your relationship, then pay attention. This is a great time to talk with your partner about what each person is doing right and what they could be improving. Sometimes, I will tell my fiancé, "that's what you do to me!" There's something about watching it from an outsider's perspective that really helps you take a look at your own actions. We have learned a lot of little tricks from the coaches in regards to our communication and you can too. Just watch a season and you'll see!
2. How important intimacy is.
I'm going to be completely candid and tell you that I have issues with intimacy. I say "I" because it's me and not my fiancé. I've never been a very intimate person. I think it has a lot to do with the way I grew up. I maybe be almost 30, but old habits are hard to break. I never thought that affection or sex was important – until I realized that it's necessary in a long and healthy relationship. Married at First Sight honestly helped open my eyes to this. The coaches consistently talk about how important sex is in a relationship. I've watched as the coaches have given the couples a jar of questions about intimacy. The couples pulled questions and talked about each one, as uncomfortable as they were, it helped them to get to know what the other desires. Every time this episode comes, my fiancé and I play along and answer the questions. Even after 4 years, we're still learning about one another. We never think we know enough and that's important.
3. You're going to change.
If you enter a relationship saying that you aren't going to change, then it isn't going to work out. There's no room for an ego in a relationship. You should never give up who you are, but you should definitely be willing to compromise and grow. If you aren't growing as an individual, you'll never grow as a couple. You have to be willing to change. Have you ever met a couple and thought, "Wow they are so much alike". Guess what? It's doesn't always begin that way. The longer you're with someone, the closer you become to one another. Yes, you may be very different but you'll notice mannerisms and interests that are very much alike. Love can and will change you. Just allow it to happen. Don't even think about it. Your partner isn't trying to change who you are. Typically, people in relationships drop their bad habits and their walls. You'll lose the bad qualities and gain so much more.
We've watched a few individuals on Married at First Sight that were unwilling to change or compromise and guess what? Their marriage didn't last
4. Don't talk to friends & family about everything.
On this season of Married at First Sight, we heard about a groom who's had a bad experience with friends/family influencing his past relationships. I've been on both ends of that myself. I've allowed my friends to influence my relationships and have dated people that allowed their families to have a say in our relationship. It's not healthy and always seems to leave a relationship without the proper closure. The coaches have explained why this isn't okay.
On this season, the experts talked about how important it is that you don't tell friends and family everything. I know it's important to have someone to vent to, but don't express every concern and issue to them. I think it was Pastor Calvin Roberson who said, "You will have moved on from an issue a long time ago, but your friends/family are still holding onto it." Basically, it is your relationship. Nobody understands what happens in your private moments. Nobody knows what's going on in your heart. Besides, there are 3 sides to every story and your friends & family are always going to take your side. Some things should be kept private.
5. Transparency is key!
It's important that couples are completely transparent with one another about everything: finances, religion, expectations, future goals. Married at First Sight has taught us that being dishonest about anything can harm your relationship. There have been times when individuals weren't very honest with the coaches when signing up for this love experiment. It's easier to talk about everything in the beginning of a relationship than to explain why you kept something from your partner later on. Be transparent always. For better or worse, right?
Watch Married at First Sight on FYI Thuesdays at 9/8c
In season five of "Married at First Sight," Chi-Town based singles yearning for a life-long partnership agree to a provocative proposal: getting legally married to a stranger the moment they first meet. A team of experts that includes sociologist Dr. Pepper Schwartz; communication and relationship expert, Rachel DeAlto; and marriage counselor, Pastor Calvin Roberson, create what they believe are three compatible couples based on scientific matchmaking. The couples will not meet until they walk down the aisle and see each other face-to-face, for the first time, at the altar. The series will capture each couple's journey as they go from wedding, to honeymoon, to early nesting, to the daily struggle of working on their marriage. After several weeks together, each couple must make a decision: do they remain together or decide to divorce?"Married at First Sight" is produced for Lifetime by Kinetic Content. Executive producers for "Married at First Sight" are Chris Coelen and Sam Dean from Kinetic Content and Gena McCarthy for Lifetime.
What have you learned from this love experiment show?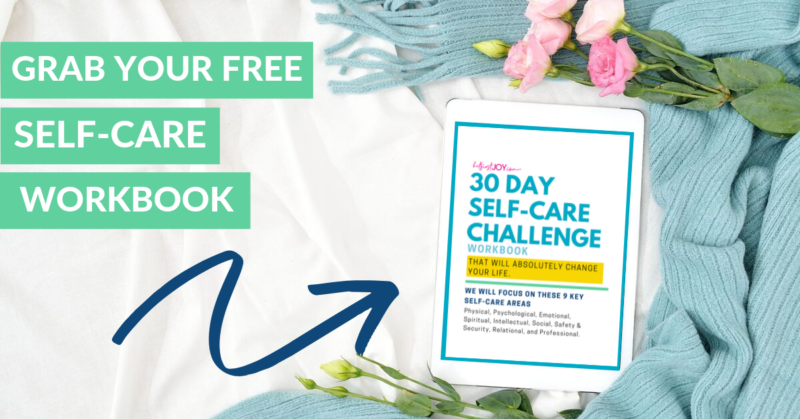 DISCLOSURE
As an Amazon Associate I earn from qualifying purchases. This post may contain affiliate links and/or promotional products, all opinions expressed are that of But First, Joy only. Read my full disclosure.