Let's talk about what I wore to the Guardians of the Galaxy Vol. 2 World Premiere, Descendants 2 Event, and DWTS lesson! I'll tell you exactly what I wore, where I got it, how I styled it, and what I almost wore in the unbiased post. This #GotGVol2event was hosted by Disney.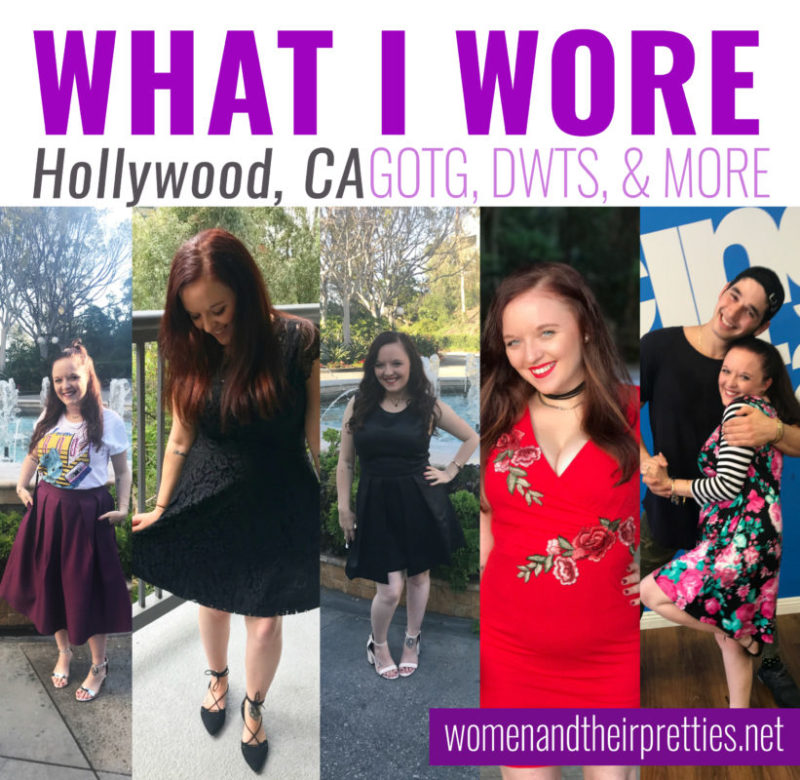 What I Wore
I typically pack the night before an event. I'm a "works well under pressure" type of gal. Or as others call it, I'm a procrastinator. However, for the particular event, I packed ahead of time. I carefully planned out each and every outfit. I didn't want to show up unprepared or underdressed. A friend once said that it's better to overdress than underdress, so I packed my favorite dresses, cute & comfy shoes, and my favorite accessories. Actually, I bought a red carpet dress from Amazon that I thought was perfect. Then, I ended up receiving a dress from TOBI.com for a different feature that turned out to be perfect! So what exactly did I wear to the Guardians of the Galaxy World Premiere and the other events on this galactic journey? All are listed below. Enjoy!
Born in China screening dress
We got to screen Disneynature's Born In China on our first night in California and then to dinner with the group of bloggers afterward. I obviously wanted to look and feel cute because when you're with a group of bloggers, lots of photos are taken!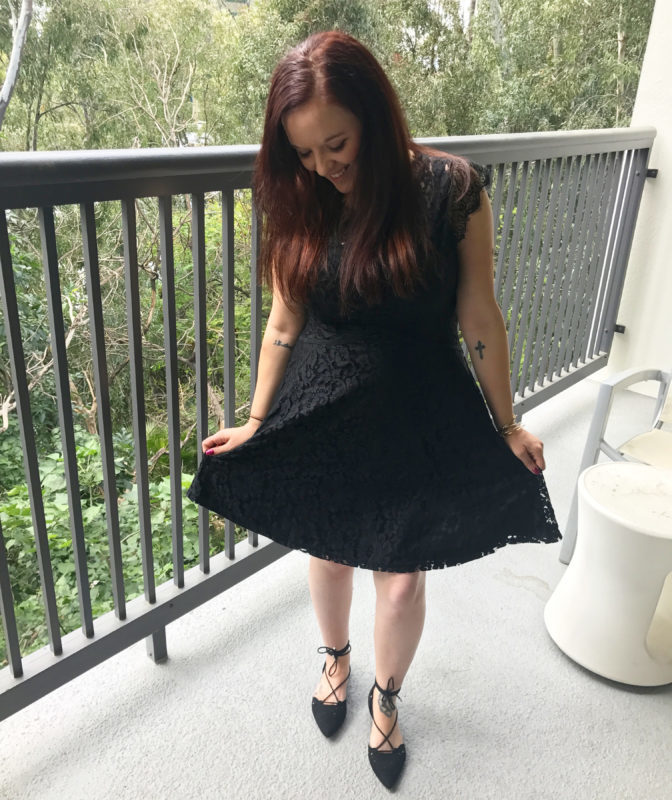 This dress from Tobi.com is unfortunately, sold out, but they have a ton of other beautiful dresses. I was actually really impressed with the quality. I expected it to be your typical lace dress, but it was much more elegant than that. In fact, I felt a little too overdressed at one point. The material was soft and silky. It had a bit of a shine to it. Like I said, you can't get it anymore, but you should really shop Tobi for your perfect little black dress.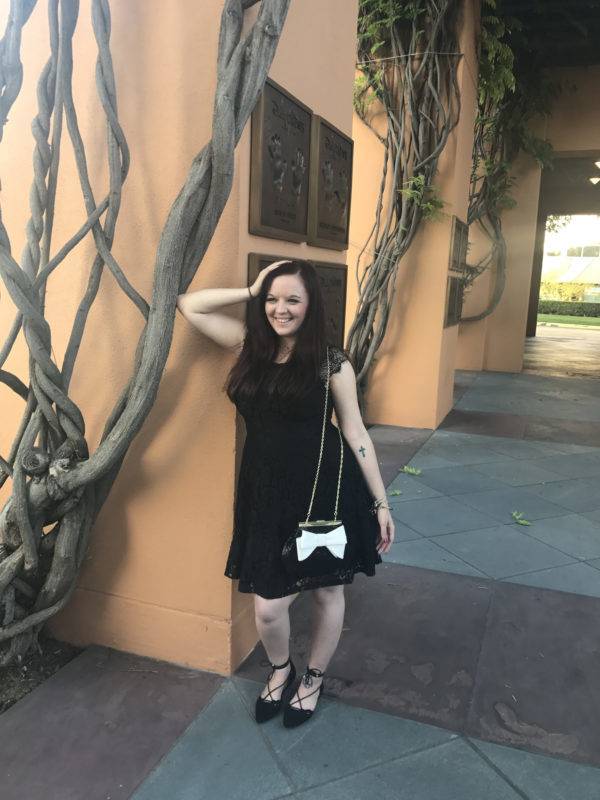 What I Wore: Forever and Always Black Lace Skater Dress | Women's Brunch Chopout Ghillie Flat | Love Lace Choker Necklace Set | Sequin Bow Evening Bag from Charming Charlie (SOLD OUT)
What I almost wore: Pam Natural Suede Flats
Descendants 2 Interviews outfit
We got to chat with the Descendants 2 cast and I knew I needed something related to Disney villains. I went to Amazon to hunt for the perfect shirt and the perfect shirt I found. I got compliments from most of the Descendants 2 cast, which is a total win in my book!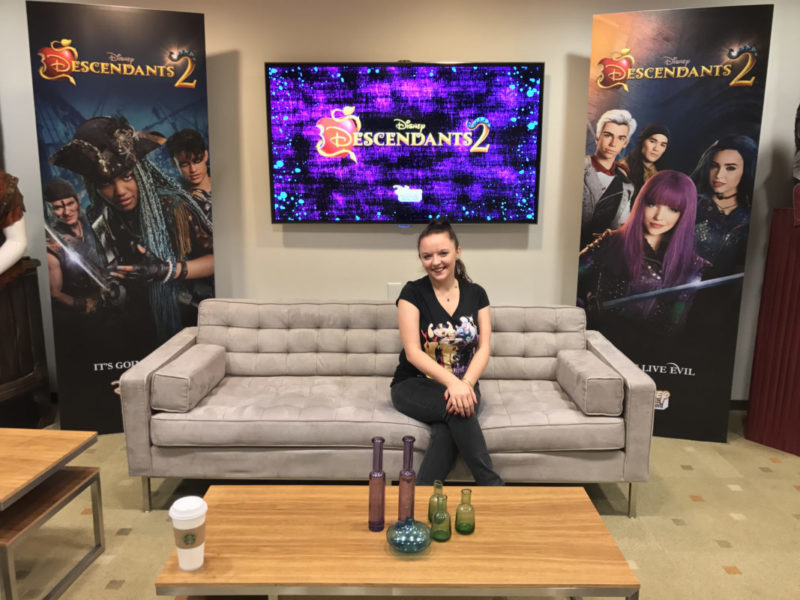 What I Wore: Disney Classic Villains 'Just a Touch of Evil' t-shirt | Black Jeggings | Mini Waterproof Backpack | Black Reef Women's Sandy Sandals
Dancing With The Stars dance lesson dress
I was basically afraid of what to wear to this dance lesson. I mean, I knew it wasn't that serious, but I also wanted to make sure that I could movie without showing the whole studio my goodies. Plus, I needed shoes that were comfortable and matched my dress, obviously. This was the same day that I interview American Housewife's Katy Mixon and the Director and lead actress of ABC's Downward Dog show. Cute and comfortable was my ultimate goal and I definitely succeeded.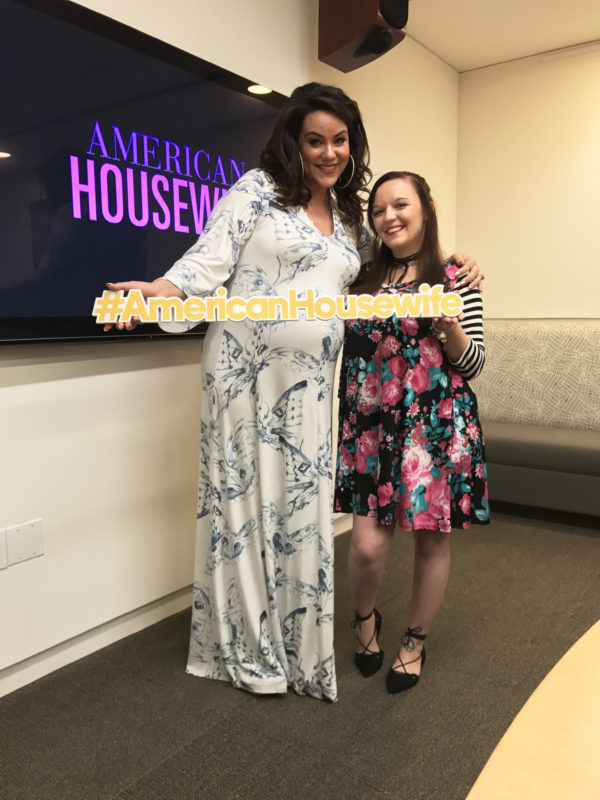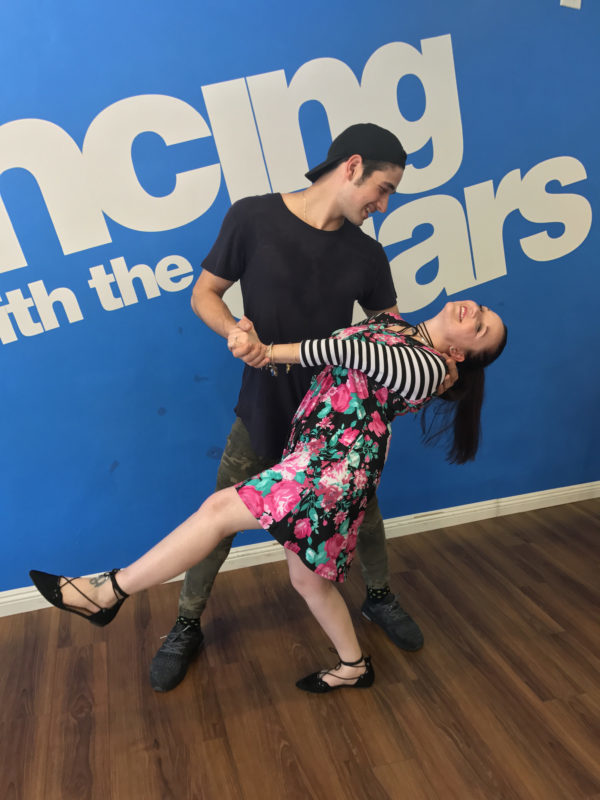 What I Wore: Welcome to Wonderland Floral Dress (SOLD OUT) Alternatives| Women's Brunch Chopout Ghillie Flat | Black Seamless Shapewear (under my dress) | Cool Kids Black & Silver Choker
Guardians of the Galaxy Vol. 2 Interviews
What we wear to the interviews is very important. This was another thoroughly-planned look because not only are we are a business trip, we want to look cute in the group photos. I mean, we are meeting celebrities and talking to them. I want to wear anything that will make me feel confident and will get me a compliment or two. I didn't want to be too casual, so a t-shirt and skirt was the way-to-go! PS. I did get a nice compliment saying that my outfit was something that a celeb would wear to the Radio Disney Music Awards.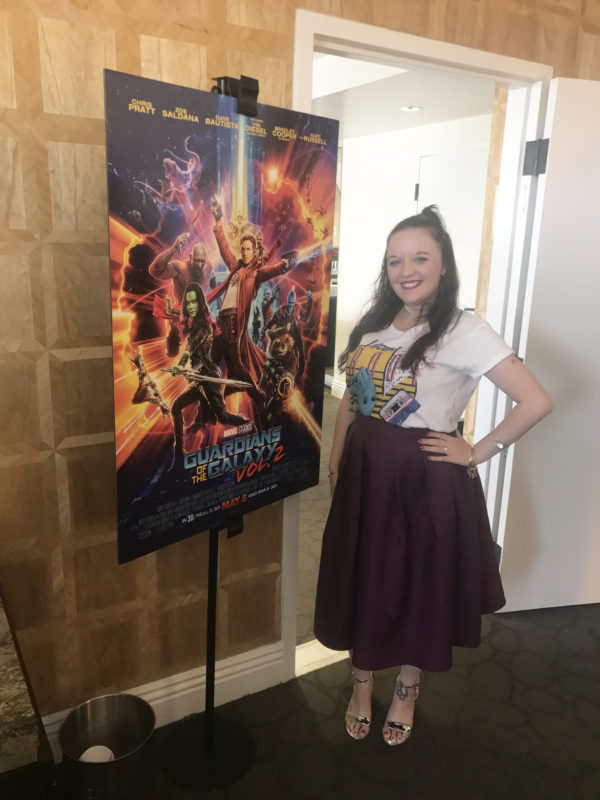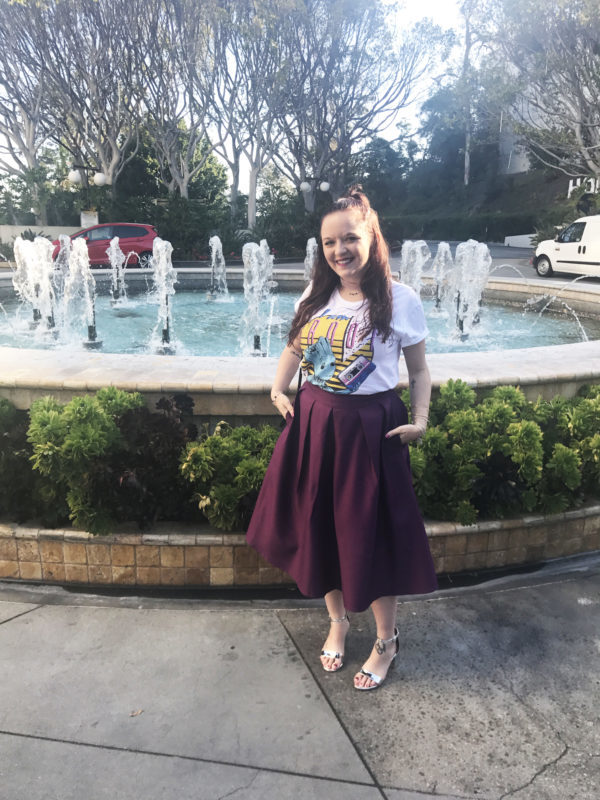 As for the bag I carried – I am completely obsessed. This bag is from Sew Lake Tahoe and hold all of your essentials: Cellphone, lipstick, credit cards, ID, medication, etc. It's very small, so it's perfect for travel but it's not so small that you can't carry it every day. It has a clear card holder on the front, so you can slip your driver's license right in there. If you're a Guardians of the Galaxy fan, then you really need this bag. Like ASAP. Everything is handmade, so you know it's brand-new and made with love.
What I Wore: Sew Lake Tahoe Guardians of the Galaxy Crossbody Bag | Marvel Groot Guardians of the Galaxy Vol. 2 T-Shirt | Women's High Waisted Purple Skirt | Silver Block Heels | Tahoe Elements Necklace and Bracelet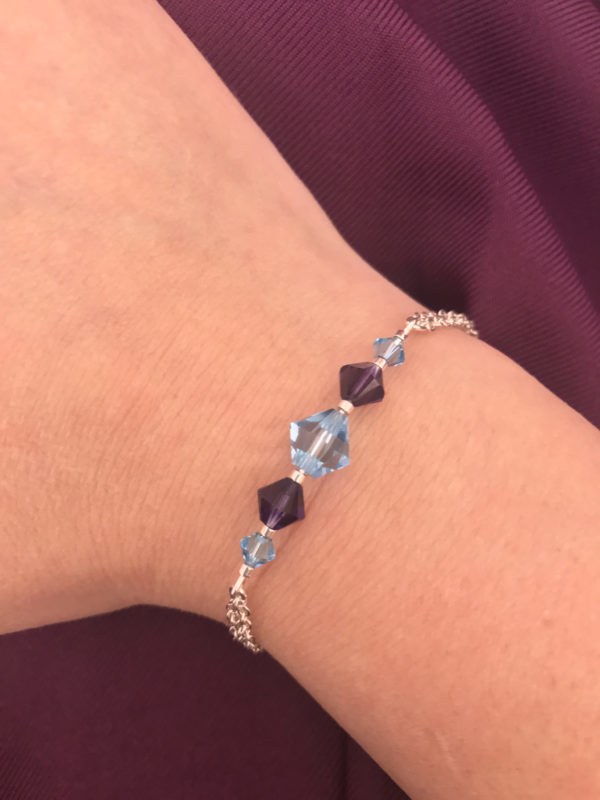 What I almost wore: Pink High-Wasted A Line Skirt
Guardians of the Galaxy Vol. 2 World Premiere dress
Finally, we can talk about my Guardians of the Galaxy Vol. 2 World Premiere dress. I had options. I wasn't completely sure if I wanted to wear something black because that's my go-to color, but it did end up being my final color choice. We were told not to dress like we were going to the Oscars or to prom, haha. So I knew a gown was a no-no. I wanted a nice cocktail dress with either lace or some sort of embellishments. What I got was something more simple, but much more beautiful.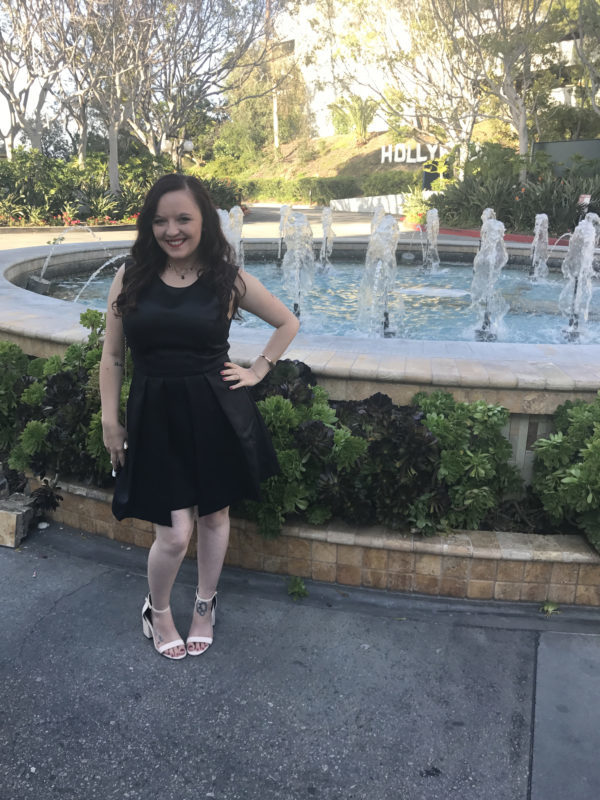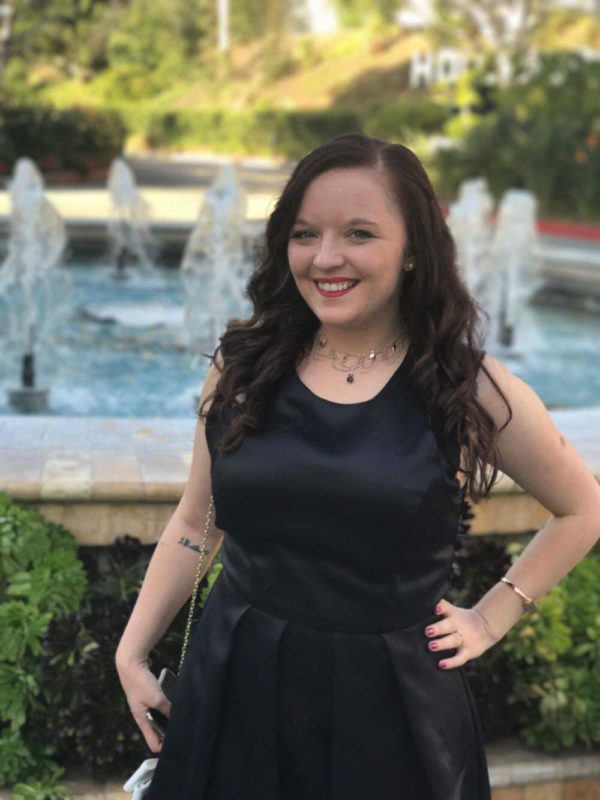 When this dress arrived, I tried it on right away and I couldn't take my hands or eyes off of it. It's one of the softest dresses I've ever put on my body. Not only that, it fit me perfectly. It hugged me in all the right places and just so happened to be a perfect length for my short self. I was really impressed by the slit details in the sleeves. The layered skirt of the dress gave it just the right amount of edge that I needed. I paired them with Tobi nude heels, which also feature an edgy cutout detail. They were comfortable, easy to walk in, and looked quite sexy on the purple carpet at the Guardians of the Galaxy Vol. 2 World Premiere.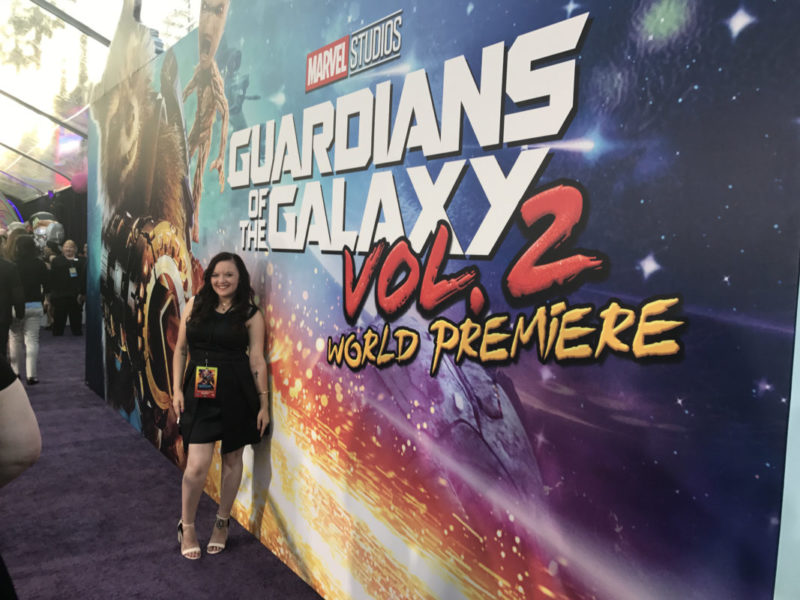 What I Wore: Tobi Rumors Black Skater Dress | You'll Like These Nude Heels | Sequin Bow Evening Bag from Charming Charlie (SOLD OUT) | Love Lace Choker Necklace Set with Tahoe Elements Necklace | Fitbit Flex 2 Rose Gold Bangle | Edge Star Celestial Ear Cuff |Black Seamless Shapewear (under my dress)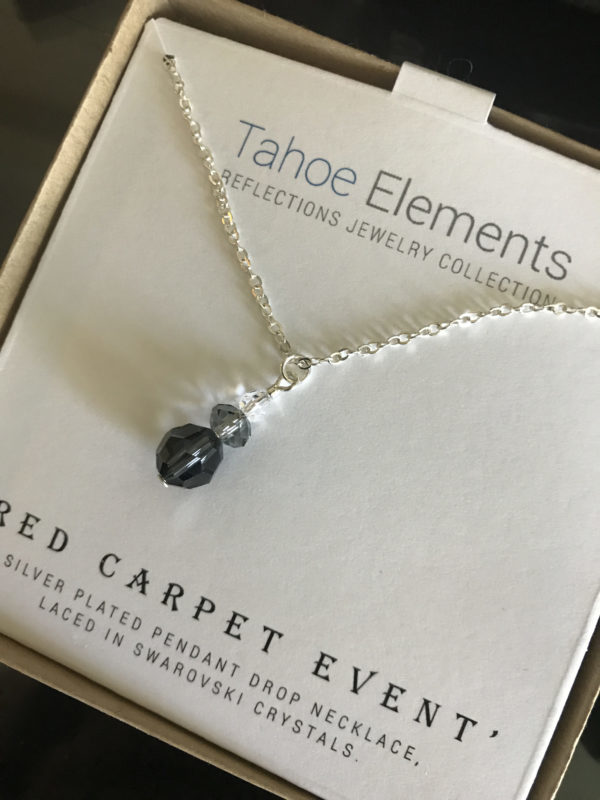 What I almost wore: Grace Chiffon Black Dress | Black Open Toe Chunky Heel | Red Floral Bodycon Dress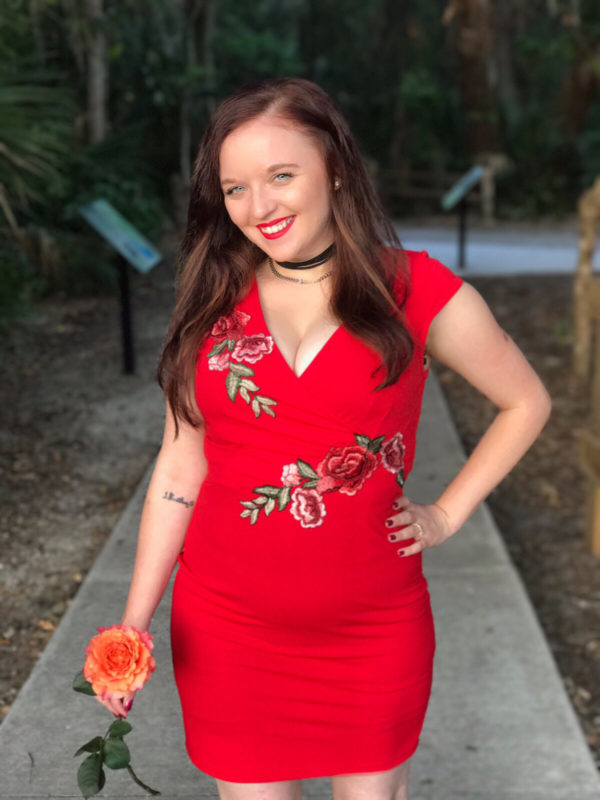 Don't worry, I wore this beauty on a date night with the fiancé so it didn't go completely to waste! It's a beauty isn't it? I adore the embroidery! Be sure to visit AmiClubwear.com for more beautiful dresses.
In theaters everywhere now!
Set to the all-new sonic backdrop of Awesome Mixtape #2, Marvel Studios' "Guardians of the Galaxy Vol. 2" continues the team's adventures as they traverse the outer reaches of the cosmos. The Guardians must fight to keep their newfound family together as they unravel the mystery of Peter Quill's true parentage. Old foes become new allies and fan-favorite characters from the classic comics will come to our heroes' aid as the Marvel Cinematic Universe continues to expand. "Guardians of the Galaxy Vol. 2" blasts into theaters on
May 5, 2017
.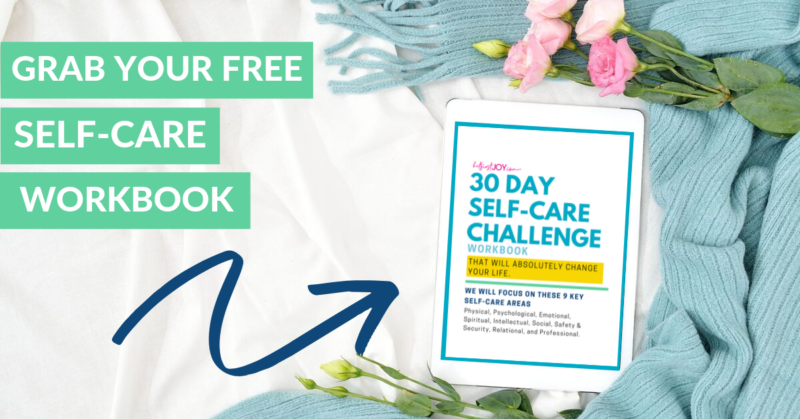 DISCLOSURE
This post may contain affiliate links and/or promotional products, all opinions expressed are that of But First, Joy only. Read my full disclosure.