Cats can be pretty standoffish at times. I am lucky enough to have three beautiful cats that are completely obsessed with me. They follow me around, meow as soon as I wake up, they even sleep on me (literally)! Not everyone is as lucky as I am. Some cats are just loners. They only want lovin' and attention when THEY want it. Good luck getting them to come to you when you call them. They basically do WHAT they want, WHEN they want. They are rebels I tell ya! Sometimes you just want them near you. You just want to love on them. Well, I know a way to bribe your feline friends. It will work every time!

Spoil them with a Dog Pet Cat Deluxe Grooming Brush. My cats are seriously IN LOVE with this thing. They seriously come running when they see me with the brush. I don't even HAVE to brush them with it anymore because they will rub against it. It is so funny to watch them with this brush. Apparently, it feels great against their skin because they really go crazy over it. My mama cat is so funny. Every time I brush her with this, if I stop for a second, she looks at me and meows. She does it every single time. She doesn't want me to stop! The is actually a brush meant to reduce shedding and, my goodness, it does! After using it the very first night it was FILLED with cat hair. It's great for the cats and for me! If I want them to come to me, I just whip out the brush and they are ready to purr! I believe that any pet, whether dog or cat, will love this brush. It's a beautiful brush with a nice wooden handle. You may look at the brush and wonder if it is too sharp to use on them, but it is just right. The bristles are perfect to run through your pets hair. I recommend this to any pet owner!
Purchase Below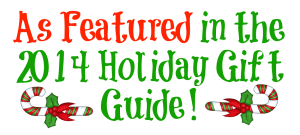 I received one or more of the products mentioned above for free using Tomoson.com. Regardless, I only recommend products or services I use personally and believe will be good for my readers.