The best family gifts are the ones that can be enjoyed together. One gift that will make everyone smile is the best way to give. With budget friendly ideas, these family gifts are sure to impress! I partnered with The Hopping Bloggers for this Holiday Gift Guide.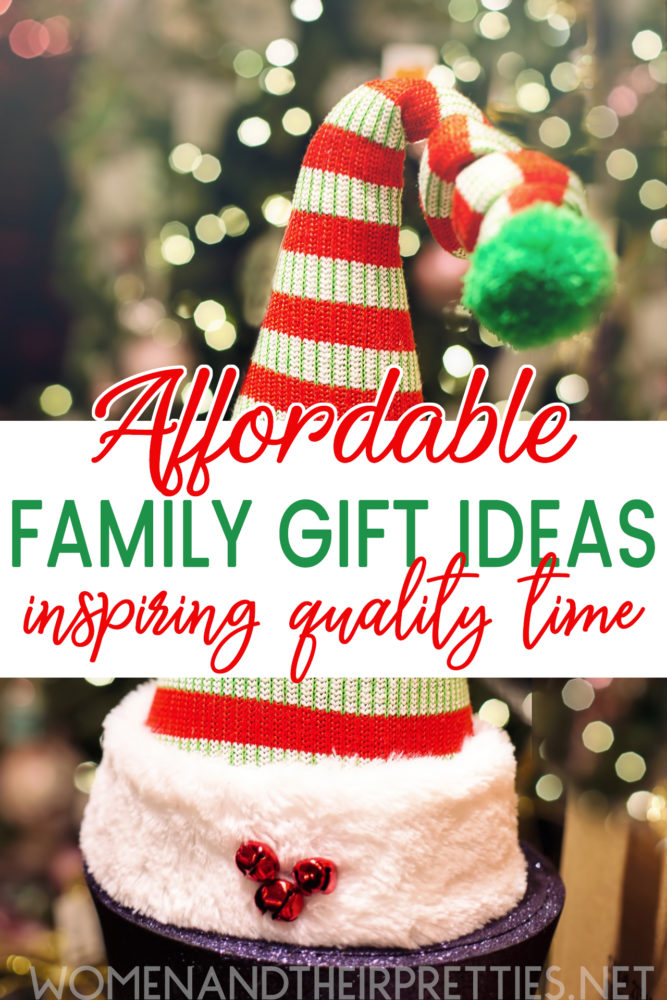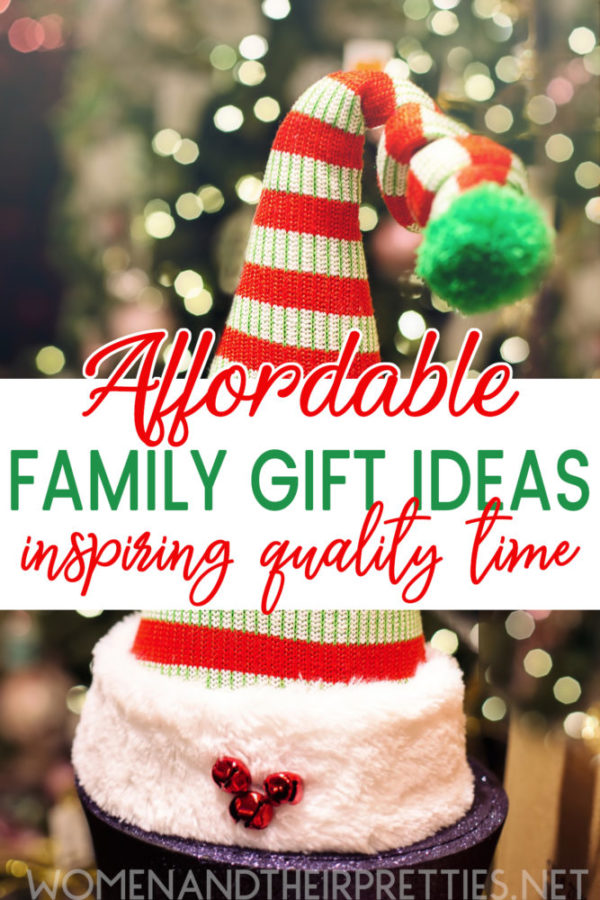 Affordable Family Gift Ideas
Have you ever shopped for a family that you love, but can't seem to find the perfect gift for each and every person? That's been my issue for quite sometime now. That's why I've fathered this list of Affordable Family Gift Ideas that will make everyone happy. This guide is for families of all ages, all shapes, and sizes. I've also included a few gift ideas that will inspire creativity with your gifts. I personally love the idea of giving gift baskets to families!
Family Game Nights
Lumpy Cubes Heroes
This is a game that will have all family members giggling! Lumpy Cubes Heroes is the superhero edition of RoosterFin's quick-play stacking game designed to improve your memory, reaction time, and motor skills. The Hero Edition also includes 4 character cards that describe the heroes super powers. Lumpy Cubes received the 2017 Seal of Excellence Award by Creative Child Magazine and 2017 Tillywig Best Family Fun Award.
Get it on: RoosterFin.com or Amazon.com
---
Personalogy Family Game
Get to know one another just a little bit more with this family game! Personalogy is a discovery card game that gets the whole family talking, laughing and having fun! Kids love to play, it creates hilarious and memorable moments for family dinners, parties or road trips! Personalogy brings families together through more meaningful and amusing conversation. Personalogy promotes families to share stories. The interactive component of describing "why" is what generates surprises and laugh out-loud moments.
Get it on: Amazon.com
---
Monopoly Advance to Boardwalk game
Originally introduced in 1985 as the first ever Monopoly "spin- off!" Players compete to build multi-level, high rise hotels along the historic seaside boardwalk. The player with the most valuable property portfolio wins!
Get it on: Winning-Moves.com
---
Bears vs. Babies game
Oh no! Armies of horrible, despicable babies are attacking! They're attacking by land, by sea, and by air! Who will save us from the infantile menace? Some magnificent, glorious bears of course, and an assortment of other monster friends that you will stitch together, beefing them up with nunchuck-wielding T-Rexs, friggin' sweet power tools, intravenous caffeine drips, and saucy sombreros – so that they may gobble up those villainous babies, and save the day!
This, friends, is a card game. A card game in which you build monstrous bears who eat horrible babies. It's made by the same intelligent and attractive people who brought you Exploding Kittens. Battle the oncoming hordes of awful babies, or have fun sending other players into battle woefully unprepared. Because even though you are battling baby armies, the real fight is between you and your fellow players. At the end of the day, it's all about who can gobble up the greatest number of delicious babies!
Get it on: ThinkGeek.com
---
Mario Kart 8 Deluxe
Hit the road with the definitive version of Mario Kart 8 and play anytime, any-where! Race your friends or battle them in a revised battle mode on new and returning battle courses. Play locally in up to 4-player multiplayer in 1080p while playing in TV Mode. Every track from the Wii U version, including DLC, makes a glorious return. Plus, the Inklings appear as all-new guest characters, along with returning favorites, such as King Boo, Dry Bones, and Bowser Jr.!
Get it on: Amazon.com – Available for the Nintendo Switch
---
Ghostbuster: The Board Game
Ghostbusters: The Board Game is a cooperative, dice-rolling, grid movement game that puts you on call to serve New York's supernatural elimination needs. (Which makes us giggle, cause it sounds like ghost pee.) The board is composed of modular, double-sided tiles, so you'll have a customizable, replayable experience.
Your job is to close the gates to the spirit world, before all the ghosts have emptied onto the streets. Choose to be any of the four original Ghostbusters: Peter Venkman, Egon Spengler, Winston Zeddemore and Ray Stantz, then bring your unique talents to several different scenarios. Vary the difficulty, gain new abilities, enjoy the 40+ figurines, and get slimed.
Now, when I turn over this card, concentrate. And if someone asks you if you are a god, you SAY YES!
Get it on: ThinkGeek.com
Gifts for Building Memories Together
My Memories Gift Box
There's something abut building projects together that builds memories that will last a lifetime – that's why the Creative Memories "My Memories Gift Box" is perfect for families! Shopping for yourself, a photo-loving friend, teen, newlywed or a new mom? This holiday special includes a FREE GIFT with purchase. Your Creative Memories Photo Album Gift Box makes the perfect personal gift to save memories beautifully, with a bit of fun! Each gift box includes a 12×12 scrapbook album with predesigned pages, so it's quick and easy to add photos. It also includes a pen,adhesive, page protectors and 50 die-cut embellishments (a free bonus!) for added dazzle! All of it comes in an impressive gift box, guaranteed to make an impression and become a cherished keepsake.
Get it on: CreativeMemories.com
---
Our Adventure Scrapbook
Great as wedding photo album, engagements memory book, graduations adventure book, guestbook, baby photo albums, memories album, note-taking, sketches, recipes, or used to other arty obsessions. The options are endless.
Get it on: Amazon.com
---
Create Your Own Cookbook Set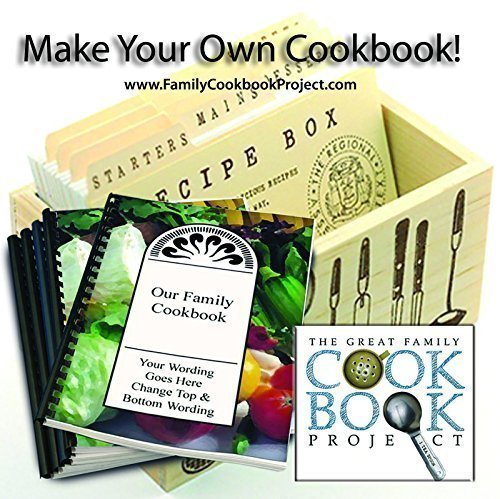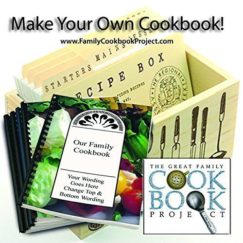 From homemade birthday cakes to stuffing at Thanksgiving, recipes are more than meals, they're family memories. But between aged recipe cards and secret ingredients, it's hard for families to  share, store and organize their recipes.
Create a family legacy that'll last for generations with software by the Family Cookbook Project!  How does it work? You'll receive unique access code, entitling you to lifetime membership and the ability to make a cookbook filled with unlimited recipes. Choose between 100s of layouts and premade full-color covers or just design your own!
Get it on: Amazon.com
Gifts for the Tech-loving Families
Amazon Echo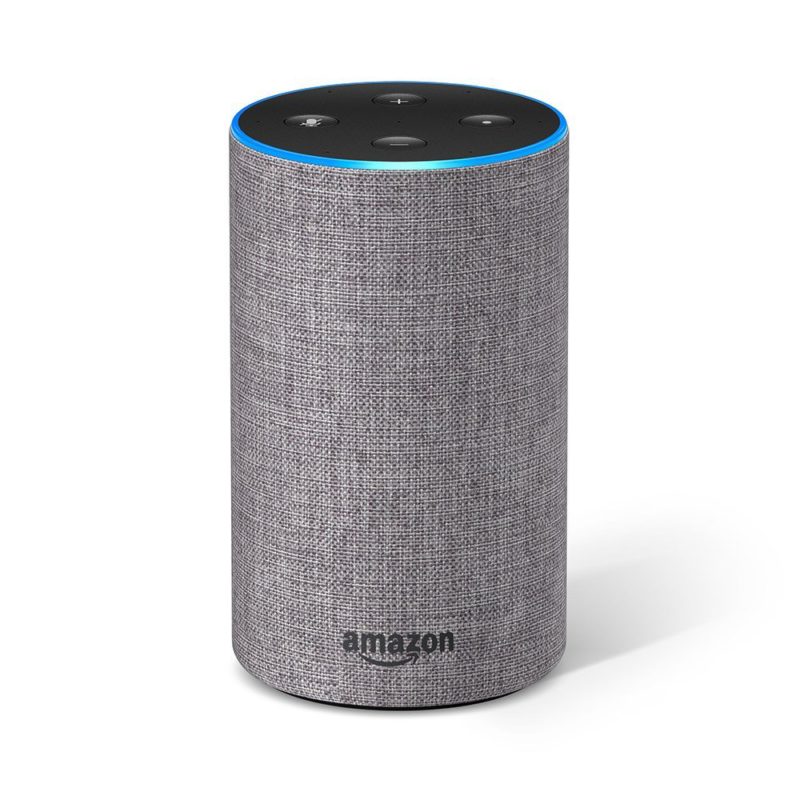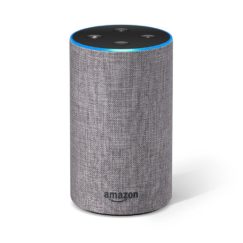 All-new Echo (2nd Gen) has a new speaker, new design, and is available in six styles including fabrics and wood veneers. Echo connects to Alexa to play music, make calls, set alarms and timers, ask questions, control smart home devices, and more—instantly.
Get it on: Amazon.com
---
Ring Video Doorbell Pro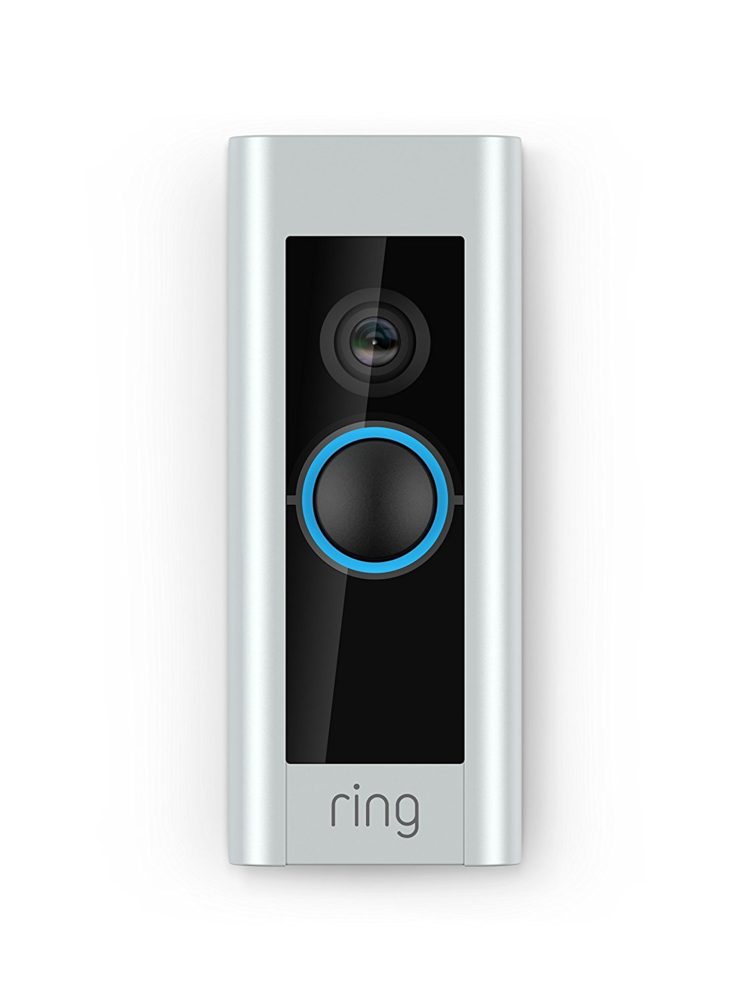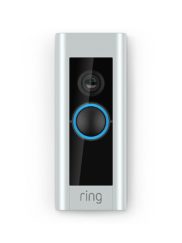 With a motion-activated camera, two-way audio and brilliant HD video, you'll never miss a visitor again. See, hear and speak to whomever is at your door in real time from your smartphone, tablet or desktop. Day or night, rain or shine—you're always home.
Get it on: Amazon.com
---
Tile Pro Key Finder 2-pack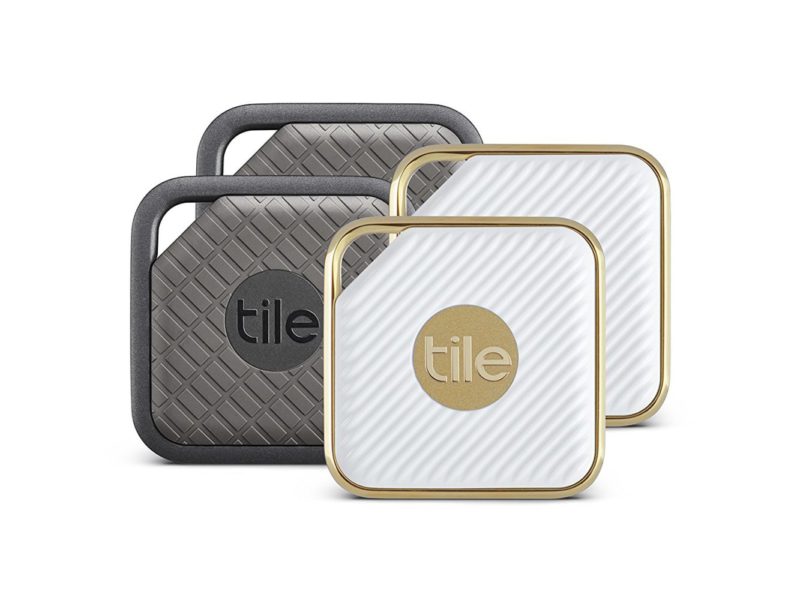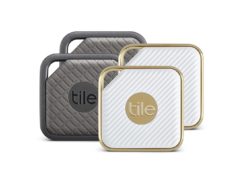 Whether you're hitting the trail or out on the town, the Tile Pro Series makes sure you won't lose anything along the way. The Pro Series comes in two unique designs (Tile Sport and Tile Style) elegant and durable, they are made to fit your lifestyle. The most powerful way to find all your things, the Tile Pro Series features a 200ft range and is 2X louder than other Tiles and is waterproof*.
*Up to 1.5 meters for 60 minutes.
Get it on: Amazon.com
---
Ooma Telo Free Home Phone Service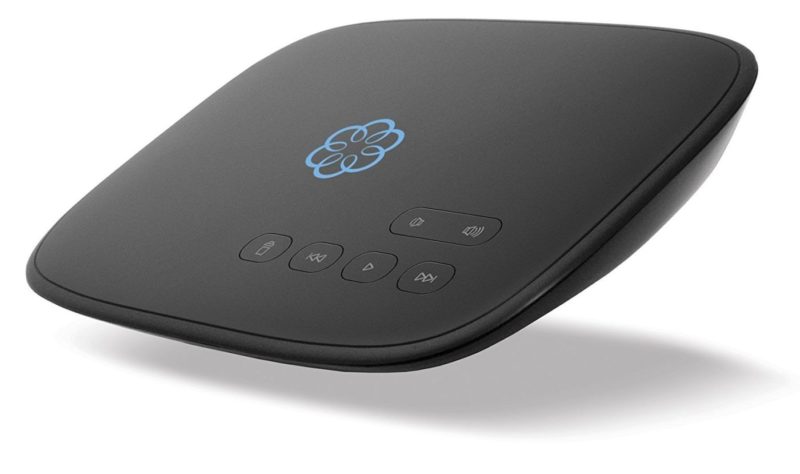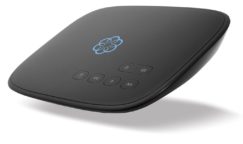 Get crystal-clear nationwide calling for free. You pay only applicable taxes and fees. Connect the Ooma Telo to your high-speed Internet and activate online. Optional advanced features are available with Ooma Premier service including the ability to block telemarketers and other unwanted callers as well as home security.
Get it on: Amazon.com
---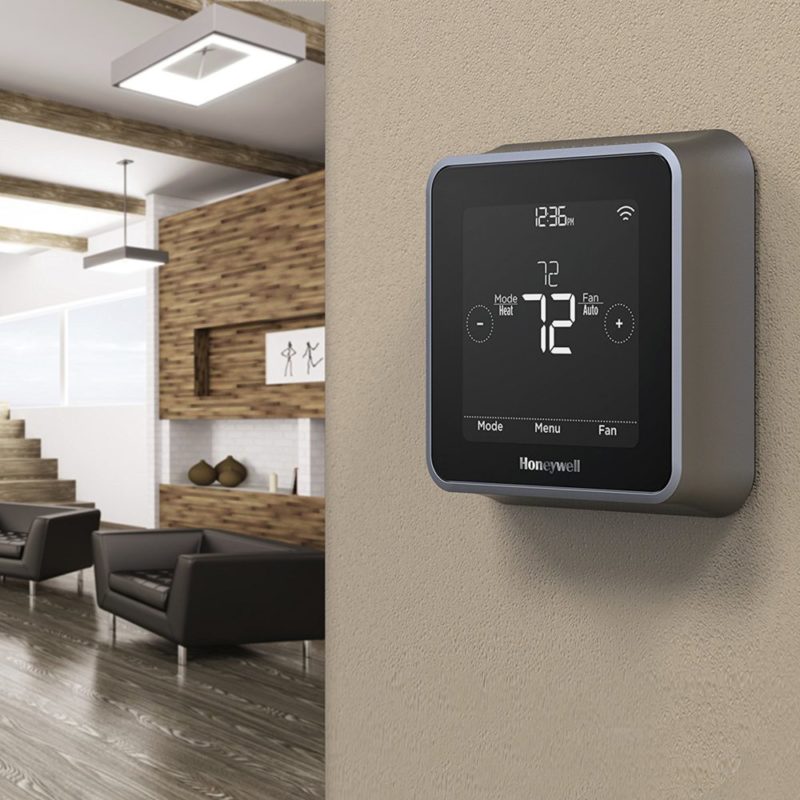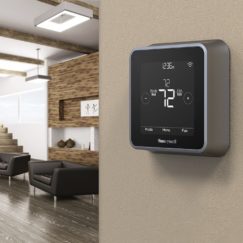 Honeywell Touchscreen Thermostat
The Lyric T5 Thermostat allows you to take comfort knowing your home temperature will always be just how you like it. It's easy to install and use and conveniently fits in with your lifestyle. You can program it based on your schedule, or let it adapt to your life as plans change with location based temperature control. Connect with the Lyric T5 Wi-Fi Thermostat from anywhere with your smartphone or tablet maximizing comfort when you're at home and saving you money on your energy bills.
Get it on: Amazon.com
Philips Hue Ambience Lighting Gift Set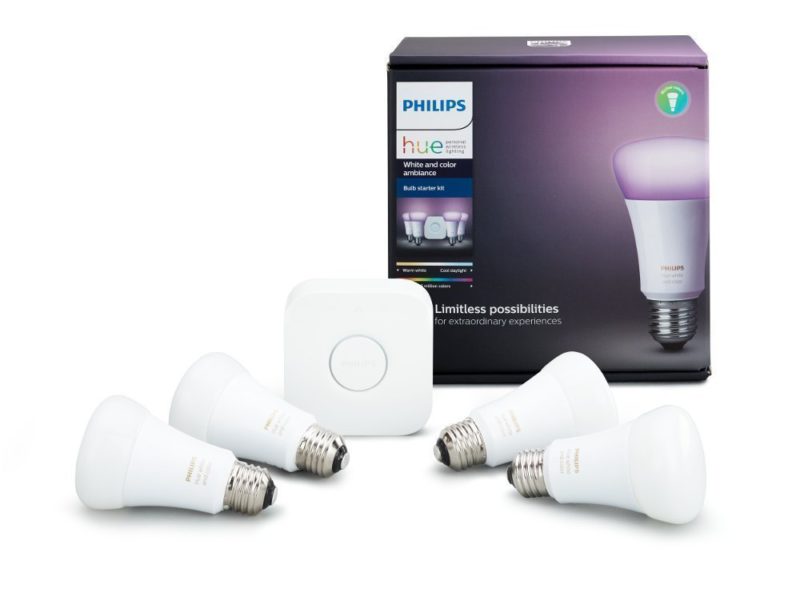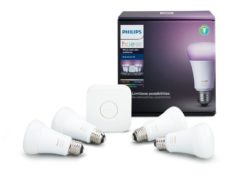 Meet Hue. Your personal wireless lighting system that lets you easily control your Hue lights from your smart device or compatible controls and create the right ambiance for your every moment.
This kit includes four LED A19 smart light bulbs designed to fit standard table lamps, and one Hue Bridge. Choose the perfect light setting for any mood or activity such as reading or relaxing, concentrating, or energizing, all with wireless control from your smartphone or tablet.
Get it on: Amazon.com
---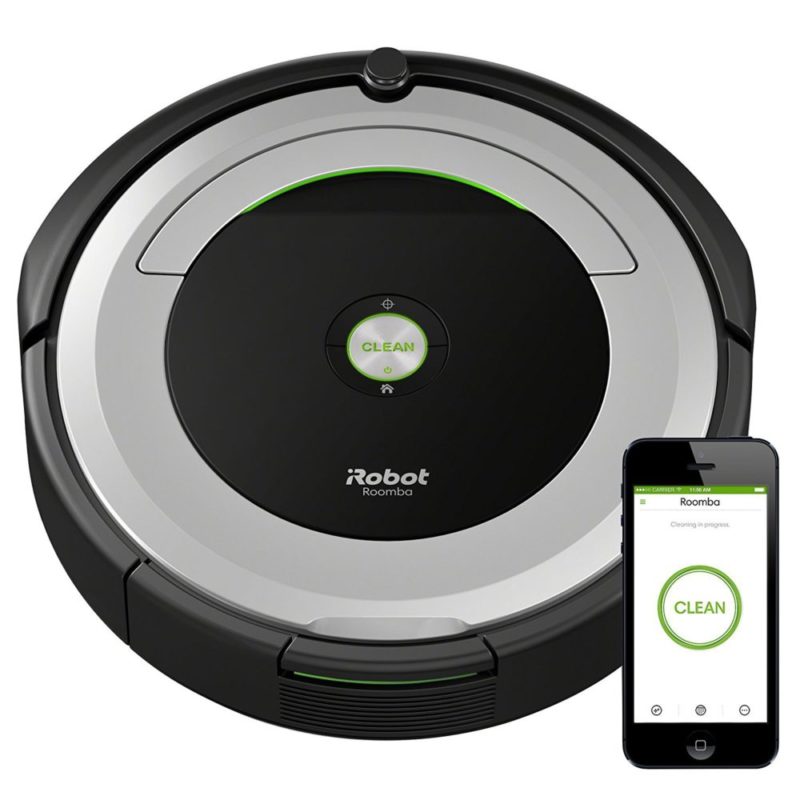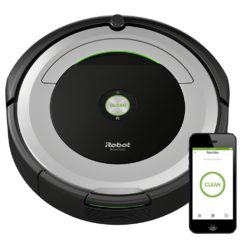 iRobot Roomba WiFi Vacuum
Connect to clean from anywhere with the Roomba 690 robot vacuum. The patented 3-Stage Cleaning System is specially engineered to loosen, lift, and suction everything from small particles to large debris from carpets and hard floors. Dirt Detect sensors alert the Roomba robot vacuum to clean more thoroughly on concentrated areas of dirt. Just press clean or schedule Roomba on the go with the iRobot Home App.
Get it on: Amazon.com
---
For the Snackers and Foodies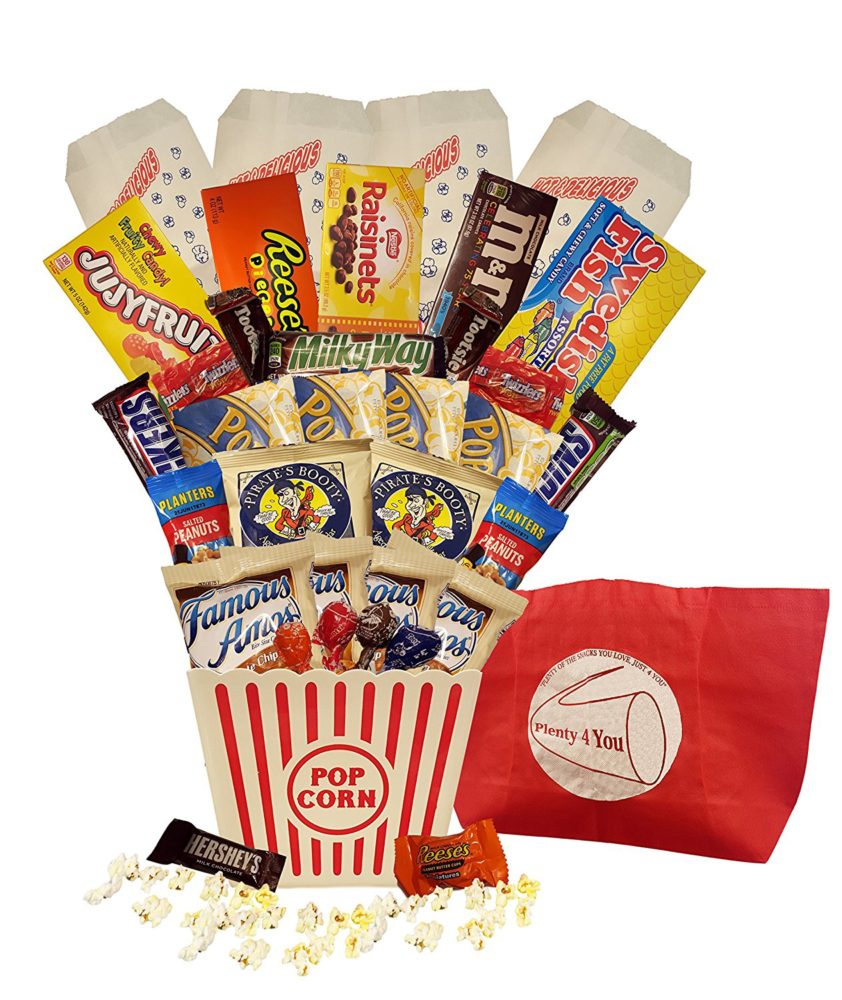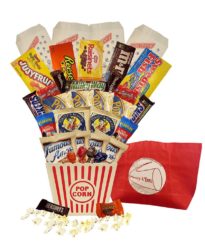 Ultimate Movie Night Snack Bundle
Perfect gift for movie lovers, or any family! Bring the family together with this, everyone will find something they love in this movie night bundle package!Bonus items! We have included a bonus chip clip to help keep your unfinished snacks fresh and delicious! AND a Tote bag to cary all your snacks!
Get it on: Amazon.com
Marshmallow Shaped Family Mug Set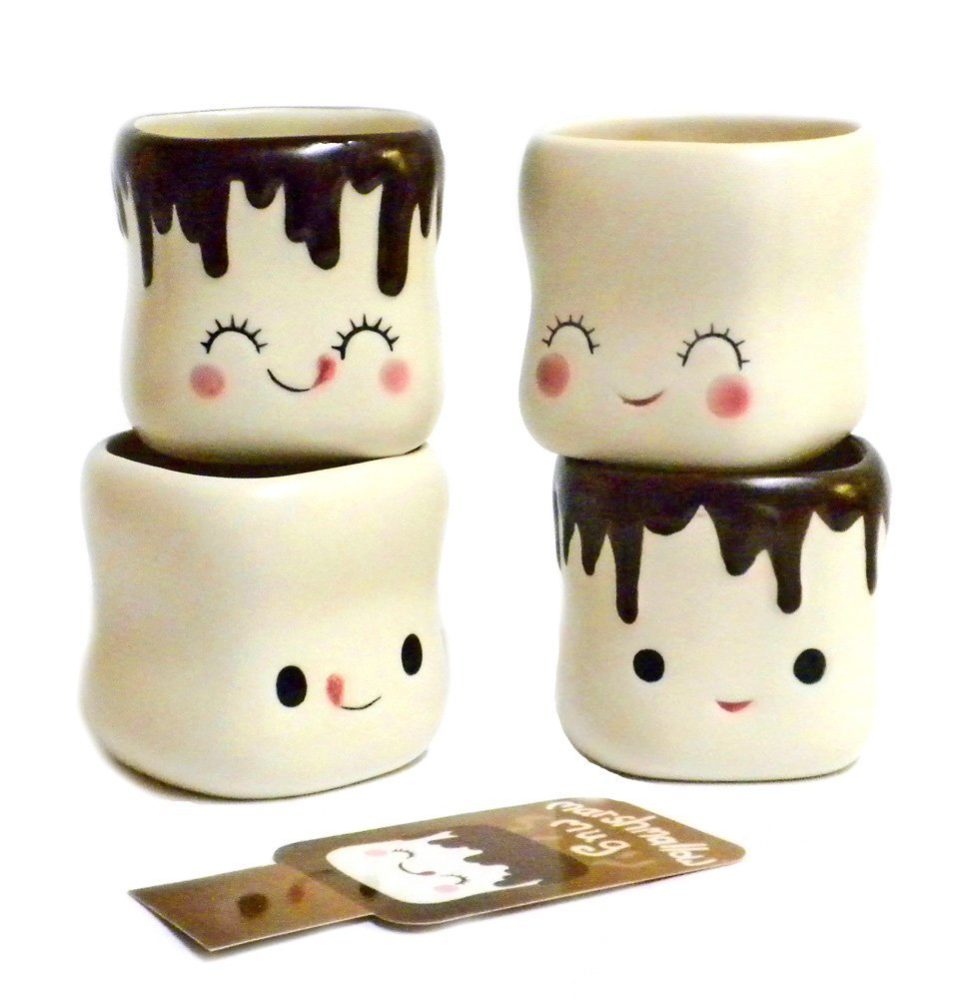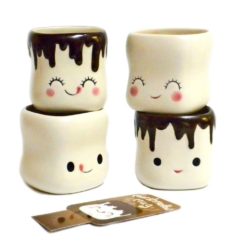 A cup of hot chocolate will taste even sweeter in an adorable marshmallow mug! The perfect way to cozy-up on a cold winter night, each of these 4 ceramic mugs features a different funny face and a puffy marshmallow body. The perfect size for little hands, these mugs measure 2.5″ high x 2.5″ in diameter and are microwave and dishwasher safe. Each mug comes with its own hot cocoa recipe card for giving as gifts. Please note measurements, these mugs are smaller than the average mug.
Get it on: Amazon.com
Amish Country Popcorn Sampler Bundle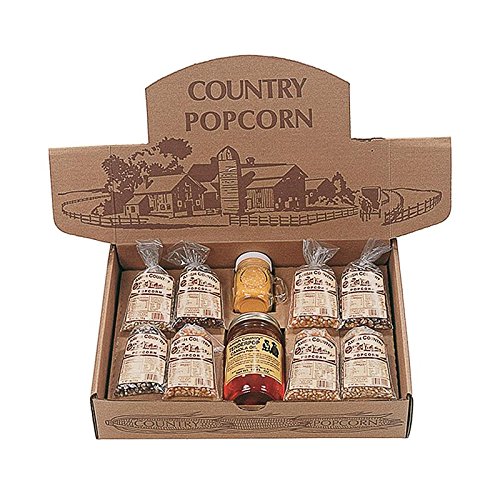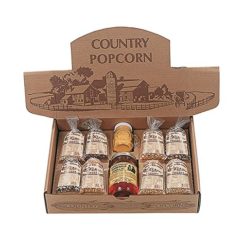 The perfect gift for the popcorn lover on your list – or for yourself Eight 4-oz bags of our favorite Amish Country popcorn 14-oz jar of canola oil and 4- 1/2-oz jar of Original Ballpark Style popcorn salt Attractively packaged Includes medium white, red, extra large caramel type, rainbow blend, blue, medium yellow, baby yellow, and baby white popcorn.
Get it on: Amazon.com
---
12 Days of Christmas Teas, Cocoas, & Coffee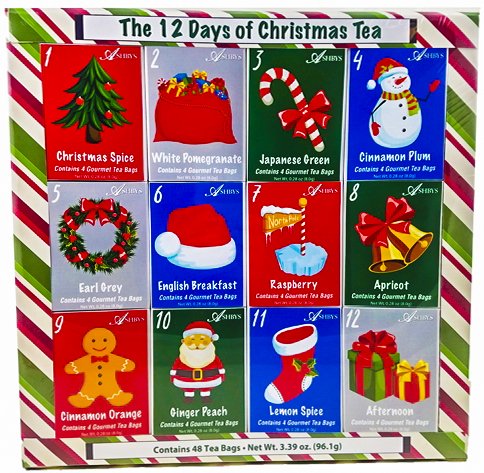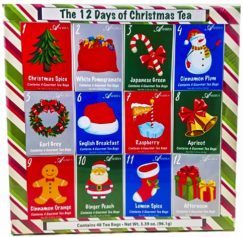 Great Package for Holiday Gift Giving! Choose a favorite how beverage for a special recipient who will love these handpicked coffees, teas and cocoas. Makes a great gift for friends, family, coworkers,mailman, teachers, servicemen, and more!
Get it on: Amazon.com
---
Steel Chocolate Fondue Fountain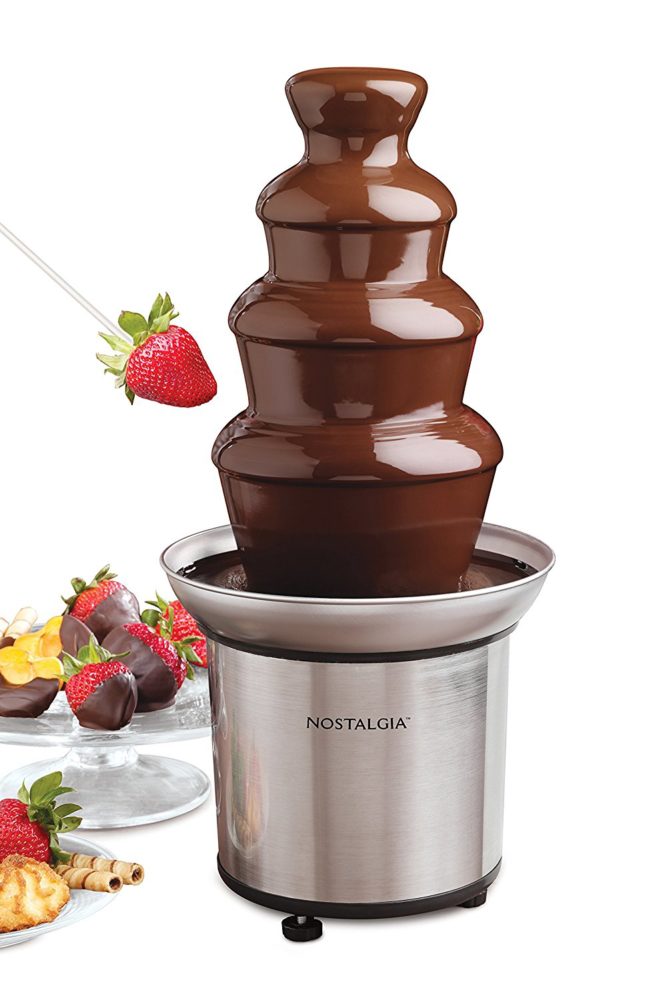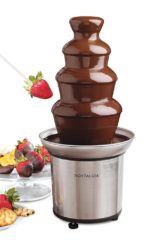 This head turner is a 4-tier fountain with stainless steel base that will impress guests with elegance and style at any special event. This chocolate fountain creates a cascade of sweetness that will add mouth-watering fun to any occasion. Simply pour the recommended amount of melted white or dark chocolate into the base and switch on the motor.  Watch as the chocolate is carried to the top of the tower where it flows down each tier in a mesmerizing display.  Provide guests with fresh strawberries, marshmallows, pretzels, cookies, and other goodies for dipping.  Cheese and barbeque sauces may also be used. Easily disassembles for quick cleanup. The fountain is a beautiful addition to any dining table or casual gatherings with friends and family.
Get it on: Amazon.com
---
EatSmart Food Thermometer
Designed by cooking professionals for home use, the Precision Elite Thermocouple is a perfect tool for the serious home cook, baker or griller. This digital thermometer allows users to confidently cook food to the ideal temperature. With a temperature range from -40F to 572F, there isn't a temperature reading this unit can't handle!
Simply flip open the stainless-steel probe and the bright blue backlight will illuminate, making it easy to read in any light. Insert the tip of the thermometer into the food and the unit delivers readings in 7 seconds or less to a resolution of +- 0.1F. The 4-inch FDA approved foldable probe has a 1.5 mm step-down tip, allowing for smaller punctures to keep meats moist and delicious. It comes with a high-quality, anti-microbial nylon carrying case to keep the thermometer safe when not in use.
The Precision Elite utilizes a unique, proprietary thermocouple sensor, which registers an extremely accurate internal food temperature. The added speed of a thermocouple translates into better ability to cook and serve your food at the perfect temperature, while avoiding potential burns over a hot stove or grill. The accuracy of this thermometer translates into food that is cooked to perfection and decreases the risk of food borne illness from undercooked food.
Get it on: Amazon.com
A little something else for the family
"Blankeez" Prank Gift Box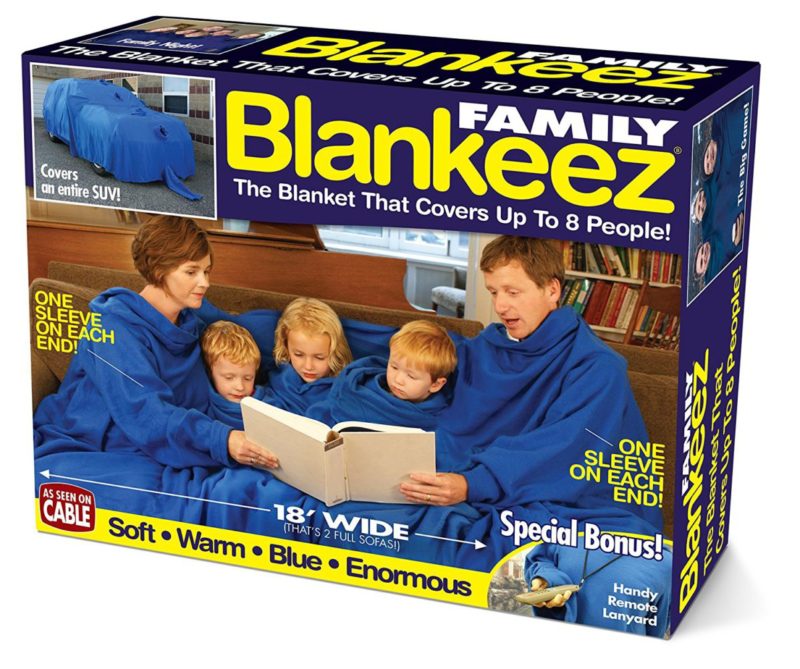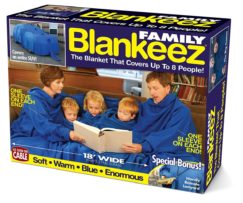 They're the boxes for screamingly funny, hilariously awful, but scarily plausible products that don't really exist. The photography, typography and layout of these boxes are perfect. I mean, they look exactly like the cheesiest products you'd buy from TV infomercials.
Anyway, the point is that you put people's real presents inside the empty Prank Pack boxes. Then, when they unwrap their gifts, you get that delicious moment of watching their faces as they struggle to be tactful. They think you've just given them the all-time turkey of presents.
Once they figure out that it's just a satirical prank, there's even more laughter — and then gratitude for the much more thoughtful present you've stashed inside.
Get it on: Amazon.com
---
Indoor Snowball Fight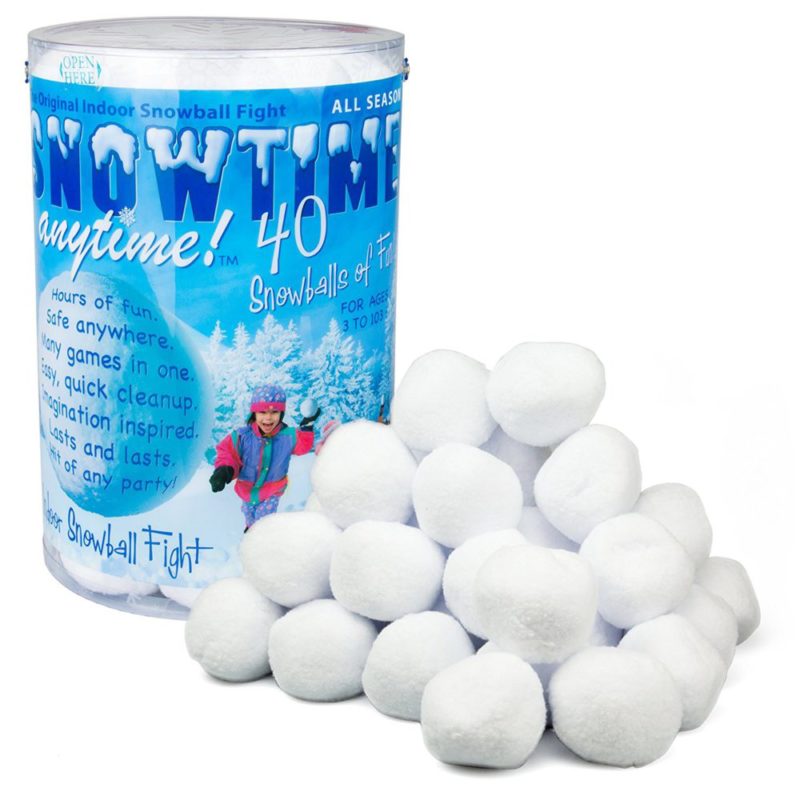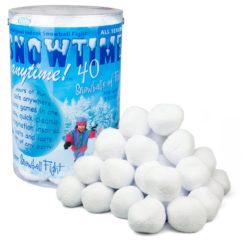 SNOWTIME ANYTIME is a brand new patent-pending indoor snowball fight invented by two Moms. A product designed to keep kids busy all year long, it gets your kids exercising without knowing it and away from technology for a while. SNOWTIME ANYTIME is good, safe, old-fashioned fun indoors. Our pack of 40 snowballs is energy-sapping, imagination inspired and the hit of any get-together with kids and adults alike. Customer Karen Beiswenger says "At Thanksgiving we had the best snowball fight ever. The entire family (30+) got involved for over an hour straight of fun, laughter and exercise. Yes we got a work out just throwing snowballs. What an excellent idea for gifts anytime of the year!" SNOWTIME ANYTIME is perfect for office parties, nursing homes, daycares, kids, tweens, teens, adults, schools and Sunday Schools. Our soft snowballs are machine washable and dryable on gentle cycle and are approximately 3″ in diameter. SNOWTIME ANYTIME is for ages 3 to 103. Makes great gifts for friends and family who live where there is no snow! Order your 40 pack today!
Get it on: Amazon.com
---
Poo-Pourri in a Pinch Pack Toliet Spray Pack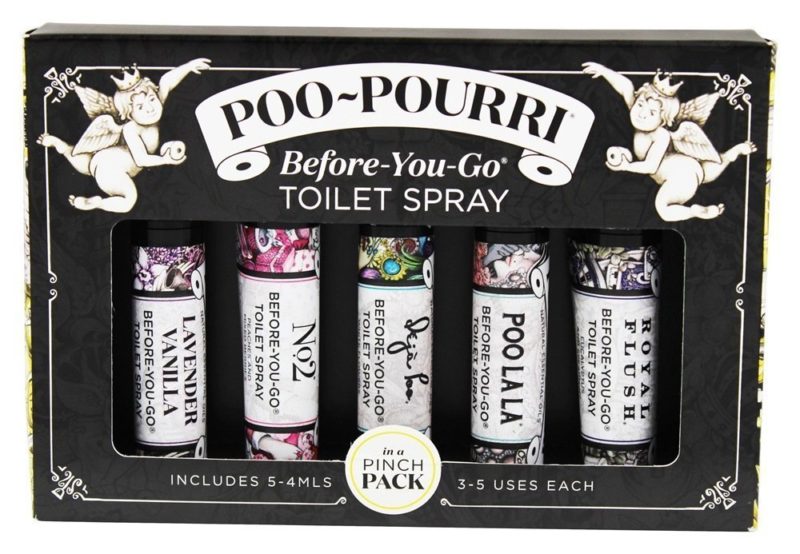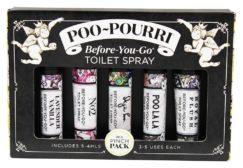 Poo-Pourri before-you-go toilet spray is a pure blend of natural Essential oils that eliminates bathroom odor before it begins and leaves the toilet smelling better than you found it. Imagine where you can go now
Get it on: Amazon.com
---
Matching Family Pajamas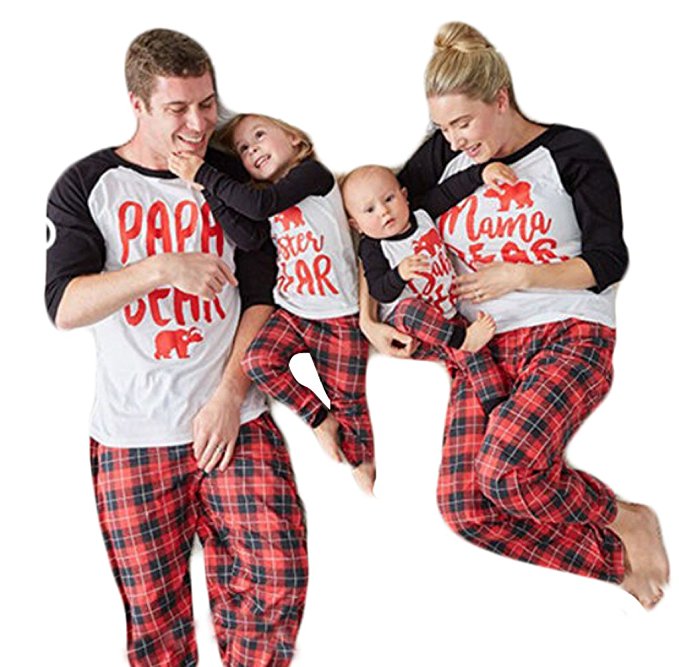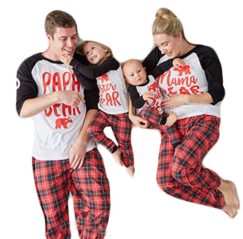 Matching Christmas Sets – Dress the whole crew in a set of matching family pajamas jam-packed with Christmas spirit; styles available for men, women, teens and kids.A great way to celebrate the winter season and make the holidays even more special and memorable.Perfect for Thanksgiving, Christmas, holiday and casual.
Get it on: Amazon.com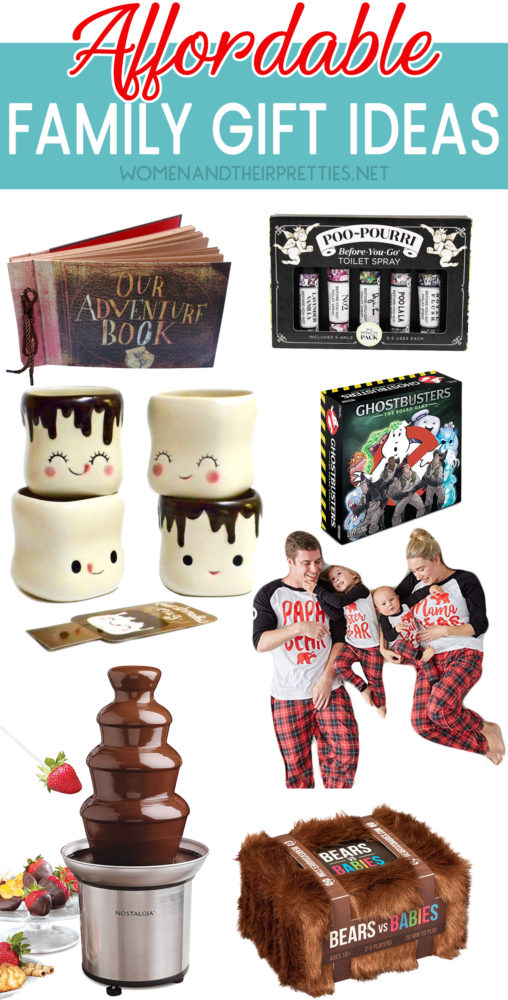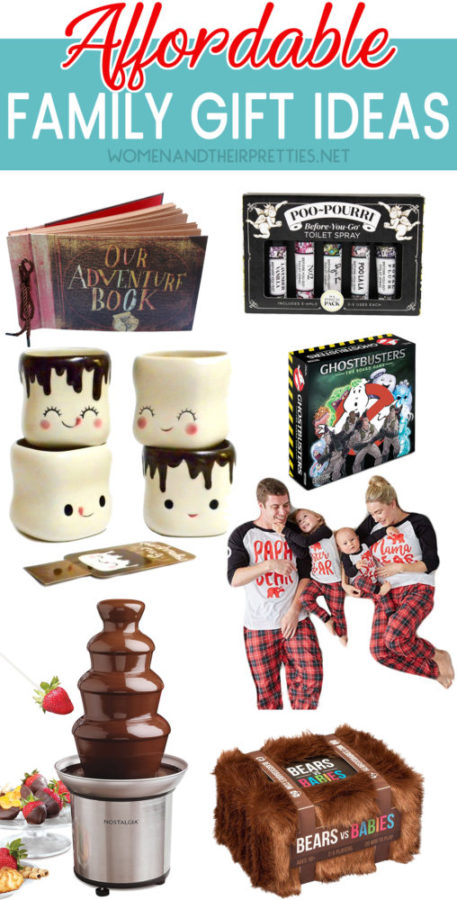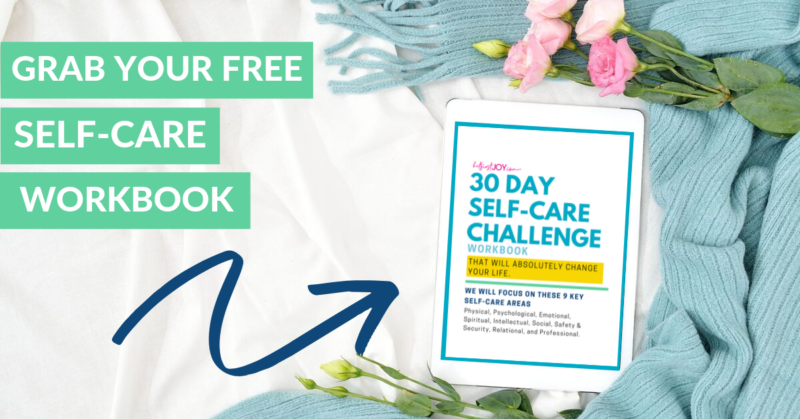 DISCLOSURE
This post may contain affiliate links and/or promotional products, all opinions expressed are that of But First, Joy only. Read my full disclosure.