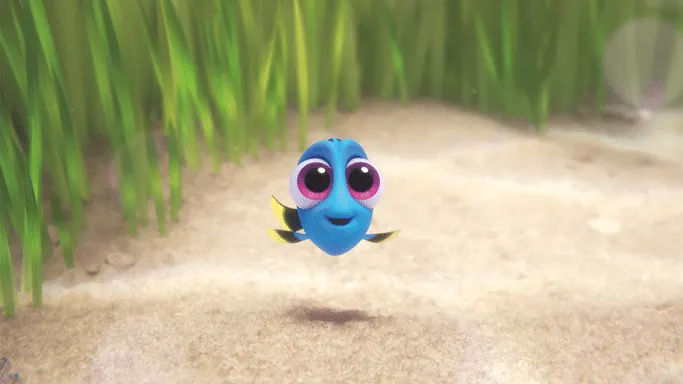 The entire audience – adults, children, grown men – "awed" every time baby Dory was on the screen. Seriously, she's the cutest things you will ever see. Everything from her sweet little voice to her big ole' eyes makes you love her even more. I feel so much more emotionally connected to her because of this movie. If you haven't see the movie yet – you will want to after watching this new clip or you could just read my Finding Dory Review.
In theaters everywhere now!
Disney
•
Pixar
's "Finding Dory" reunites everyone's favorite forgetful blue tang, Dory, with her friends Nemo and Marlin on a
search for answers about her past. What can she remember? Who are her parents? And where did she learn to speak Whale? Directed by Andrew Stanton and produced by Lindsey Collins, the film features the voices of Ellen DeGeneres, Albert Brooks, Ed O'Neill, Kaitlin Olson, Ty Burrell, Eugene Levy and Diane Keaton.