I've teamed up with Medela for this sponsored post about the Best Breast Pump For Working Moms, along with a few of my best tips to pump successfully.
Many mothers strive to breastfeed their child for as long as they can. However, this becomes quite a challenge when you're a mother who is returning to work or traveling often. If you want to continue your breastfeeding journey long after returning to work, I recommend investing in a portable breast pump.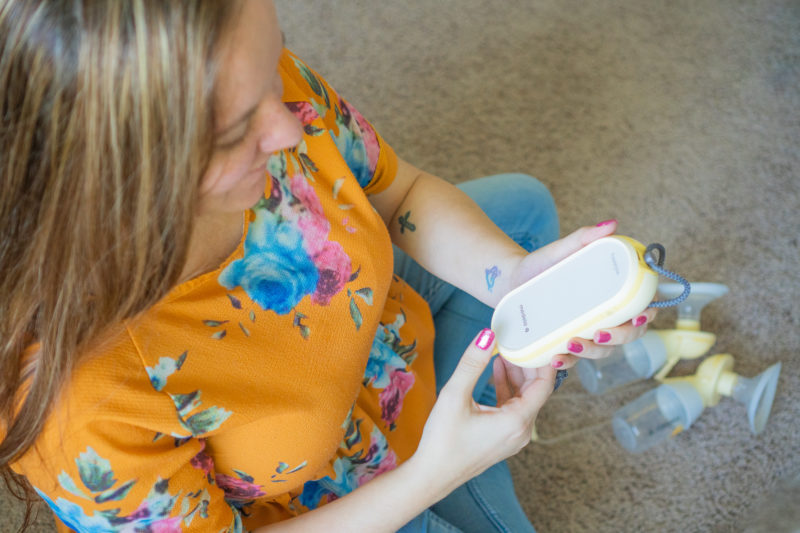 One thing you should know when choosing the right breast pump for your lifestyle is that not every breast pump is created equal.
Not every breast pump is created equal.
I emphasize this because it's important to understand that not all pumps are reliable, safe, and get the job done. If you're having trouble pumping breast milk – it could very well be the pump you're using.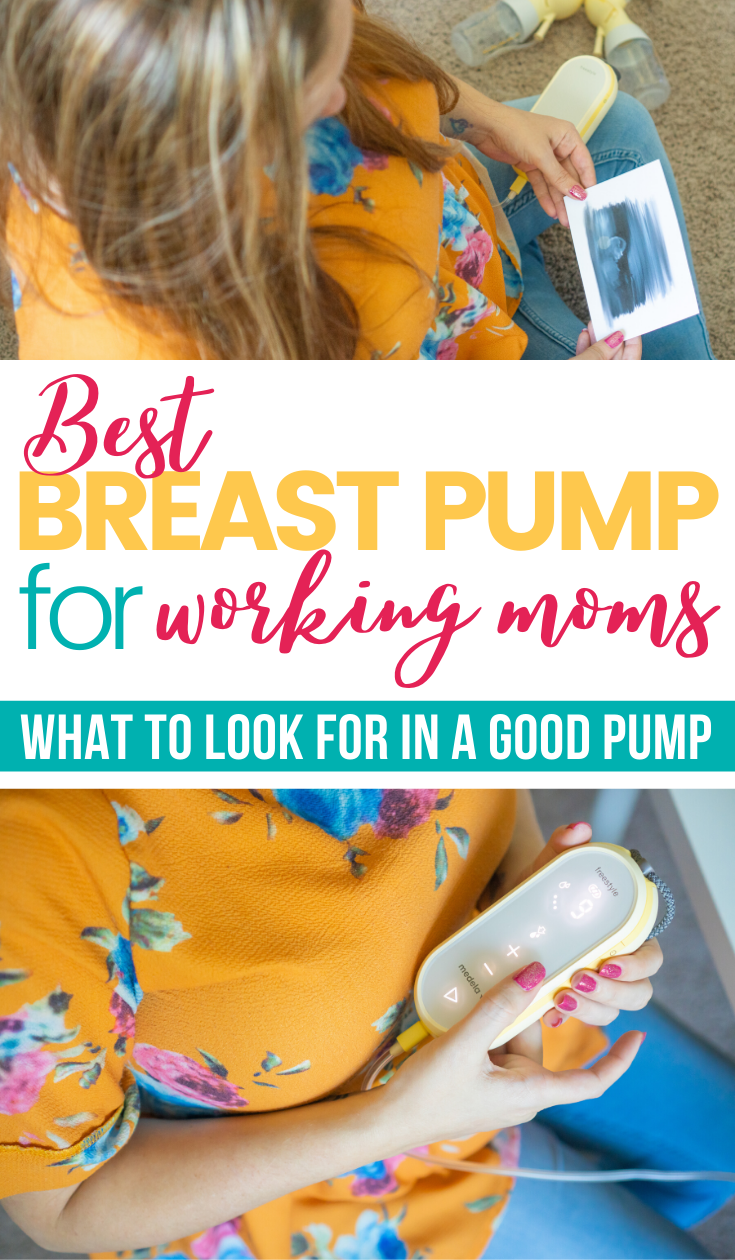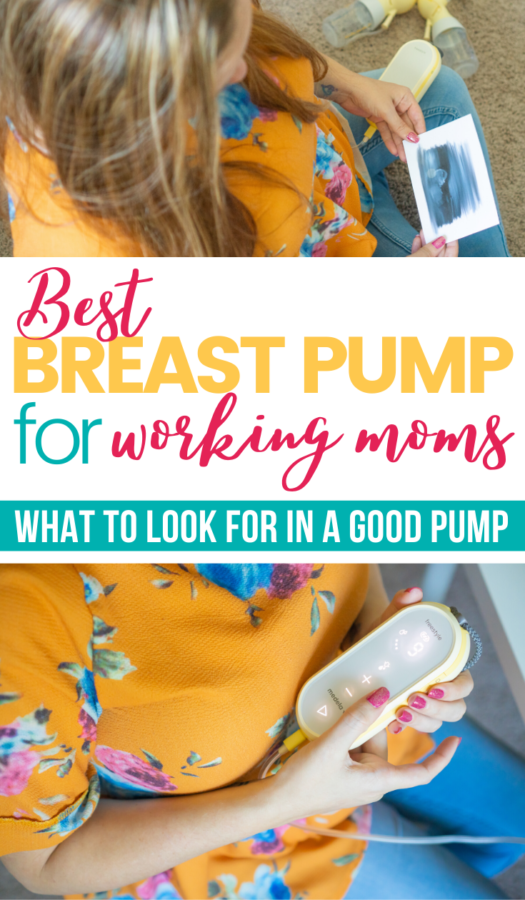 What is the best breast pump for working moms?
had the pleasure of learning about Medela's new breast pump, the Freestyle Flex, from certified lactation consultant, Corky Harvey. She highly recommends this pump to not only working moms but mothers on-the-go. She even says that the average mother who wants only the best should consider this pump.
Her recommendation doesn't come without reason. The Freestyle Flex™ Double Electric Breast Pump offers a lot of features many other breast pumps lack.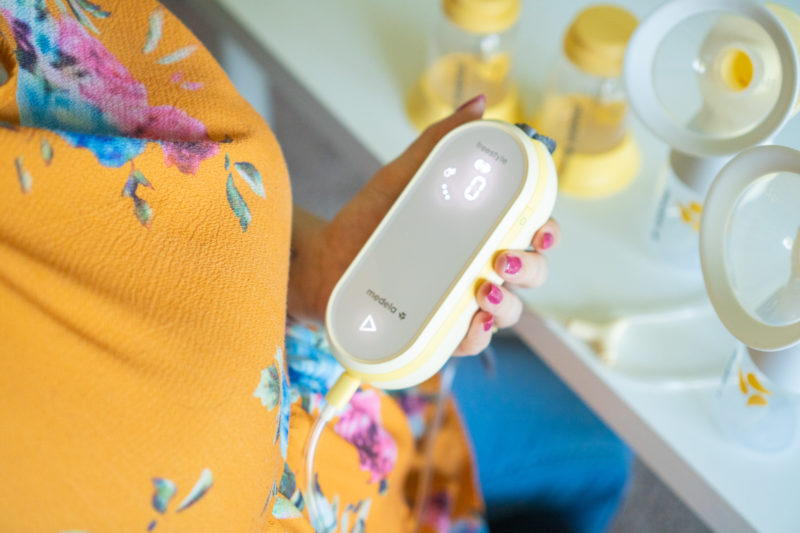 First of all, you can be comforted in knowing this pump was made by a trusted brand, Medela. I used this brand when I was breastfeeding my first son. While my pump was not one intended for travel, it made my breastfeeding experience much easier.
I have full intentions on using the Freestyle Flex when my second son is born. I'm quite excited because of the ease of use while traveling. Trust me, using a breast pump in an airplane bathroom is not fun or easy. On top of that, pumping in a shared restroom with coworkers feels a little humiliating.
What to Look For in a Good Breast Pump:
Are the breast shields fitting you properly? Is the pump providing enough suction? Can you even take the pump to work (or a public place) discreetly? If it's portable, will the battery last you for a full workday? Is the pump heavy? Is it loud?
These are all questions to ask yourself when looking for the best breast pump for working mothers.
1. Find a pump that fits your lifestyle.
If you're a working mother, traveling mom, or even a mom who goes out often – then you'll need a lightweight, portable pump. The smaller, the better.
The Freestyle Flex pump weighs less than 1lb, making it a breeze to take with you anywhere.
If you're a mom who is home all the time, but always on her feet – you may also want to consider this lightweight, portable pump rather than one that's heavy and needs to be plugged in.
2. Up-To-Date with Technology
An out-of-date pump can make for a difficult experience – especially when it comes to set up and ease of use. When you're searching for the best breast pump for working moms, I recommend one that offers features such as:
Touchscreen
USB Charge
App Connectivity
Portable
Video Tutorials that are easy to access online
I really love how the Freestyle Flex connects to the free MyMedela app! I used this app to track my nursing sessions after I had my son. However, I used the manual option. With this pump, you can connect to the app via Bluetooth to track pump sessions.
3. Multi-Functional
The Freestyle Flex pump has a multi-functional interface which allows you to control rhythm, speed, and even see the battery life.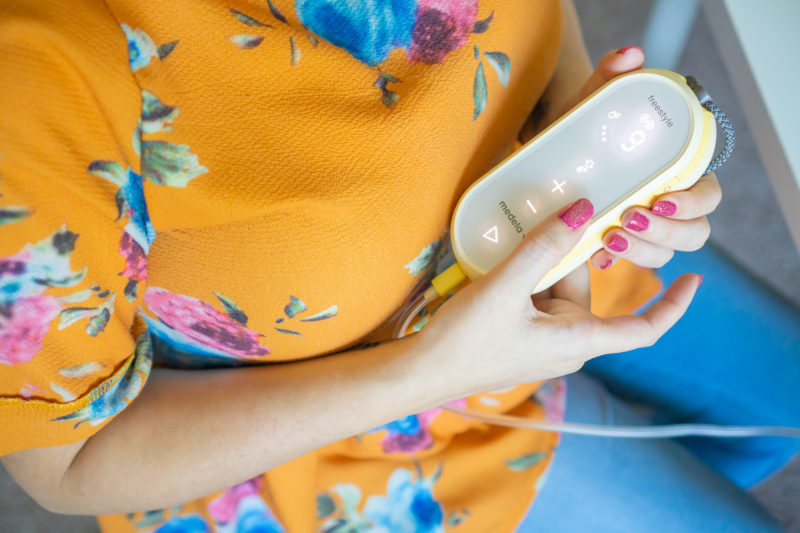 4. Designed to Pump the MOST milk
A quality breast pump isn't going to pump at the same speed or rhythm for the entire session. Why? Because it isn't natural. Your baby isn't always nursing at the same speed, right?
For example, this is a feature of the Freestyle Flex:
2-Phase Expression®: Technology mimics baby's natural sucking rhythm – faster at first to stimulate milk flow, then slower to feed – for more comfortable and efficient pumping
Additionally, this pump includes PersonalFit Flex breast shields that adapt to the breast's natural shape. The shield design allows for the breast milk to flow more easily, allowing for faster removal – 11.8% more milk faster than traditional breast shields.
5. Double Breast Pump Vs. Single
As an experienced mother who pumped and breastfed for over a year, I can say that a double breast pump is much more convenient than a single one. Not only are you teaching your breasts to produce milk at the same time, you're getting the job done in literally half the time.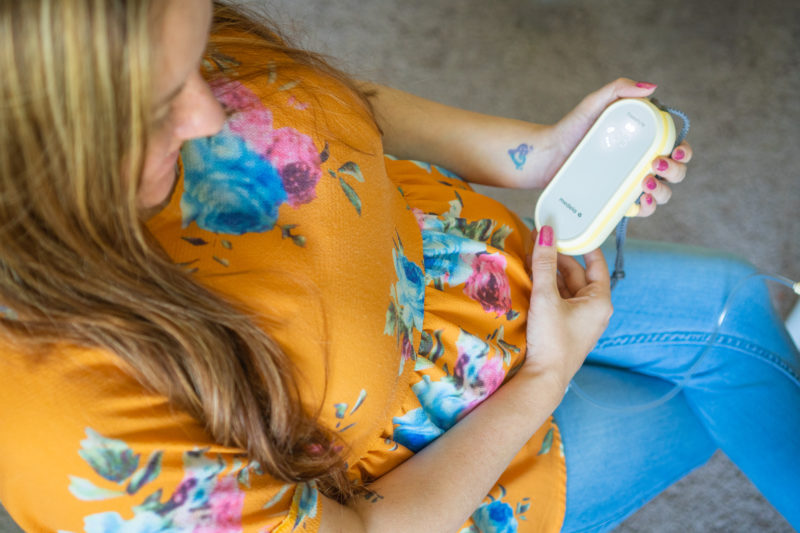 6. Easy to Use
As intimidating as a pump is when using it for the first time, it should not be too difficult to use or figure out. With a backlit touchscreen, the Freestyle Flex is very self explanatory. Plus, the lighting allows you to use the pump at night without an issue!
These are the little things you'll appreciate when you're in depths of motherhood, haven't had any sleep, and don't really know what you're doing. The ease of use will certainly increase your confidence and your will to breastfeed longer.
7. Easy to Clean
Like the Freestyle Flex Double Electric Breast Pump, your breast pump should be pretty simple to clean. You don't want breastmilk in unsafe areas of the pump, which could eventually damage the pump – or make it difficult to clean.
As a mother to a new baby, it's important for everything to be as simple as can be. Who has the time or energy to clean tubes or scrub the body of a pump? Not you, mama!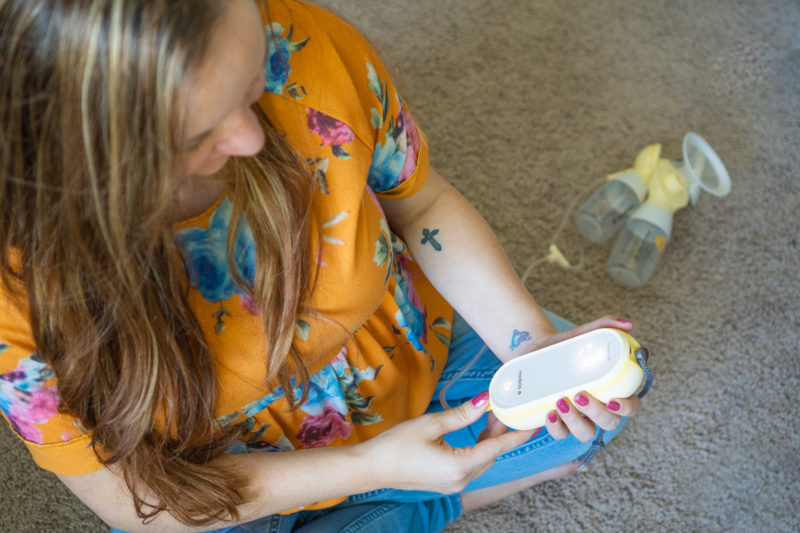 8. Simple Initial Setup
The initial setup of a breast pump is very important. It should be uncomplicated, especially for a tired mother. Watch a video before purchasing your pump to see how easy (or difficult) the setup may be.
9. Discrete and Quiet
One of the major selling factors of the Medela Freestyle Flex pump is how small it is. The pump can literally fit in your pocket or handbag. You can even carry it around your neck when in a hurry. This makes it easy to take with you to the park, office, or even on a plane.
Additionally, you'll find that this is an extremely quiet pump, in comparison to others. You can barely hear it running most times.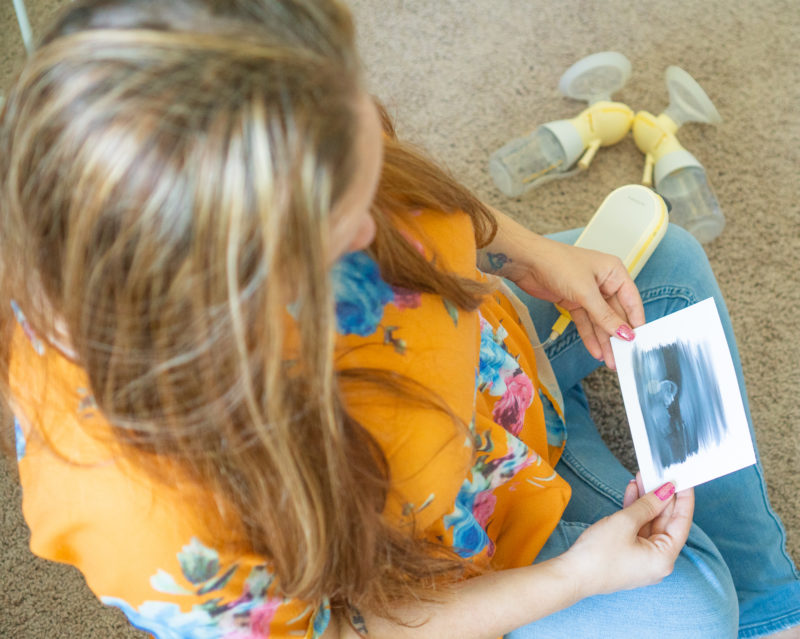 Will my insurance cover the Medela Freestyle Flex?
Whether or not insurance will pay for the purchase of the Medela Freestyle Flex depends on your insurance. It never hurts to ask because every insurance plan differs.
Some companies will reimburse moms who purchase the pump while others will require moms to buy at a specific location.
Freestyle Flex is currently available through Aeroflow, Yummy Mummy, Acelleron, 1 Natural Way, Ashland Breast Pumps, Cygnus Lactation, and Medsource.
KEEP IN MIND: FSA/HSA funds may also be used!
Where can I purchase the Freestyle Flex?
This pump is available at major retailers including Amazon, Target, Buy Buy Baby, and Walmart. You can also find it right on the Medela website.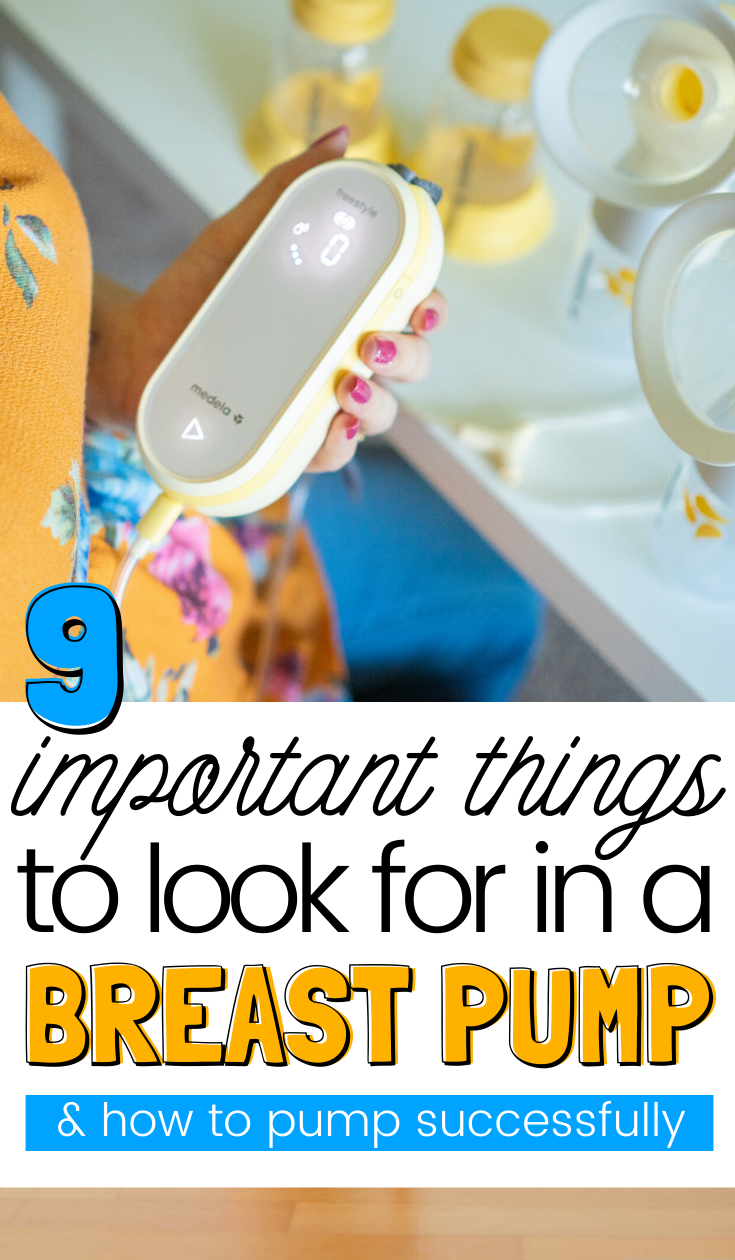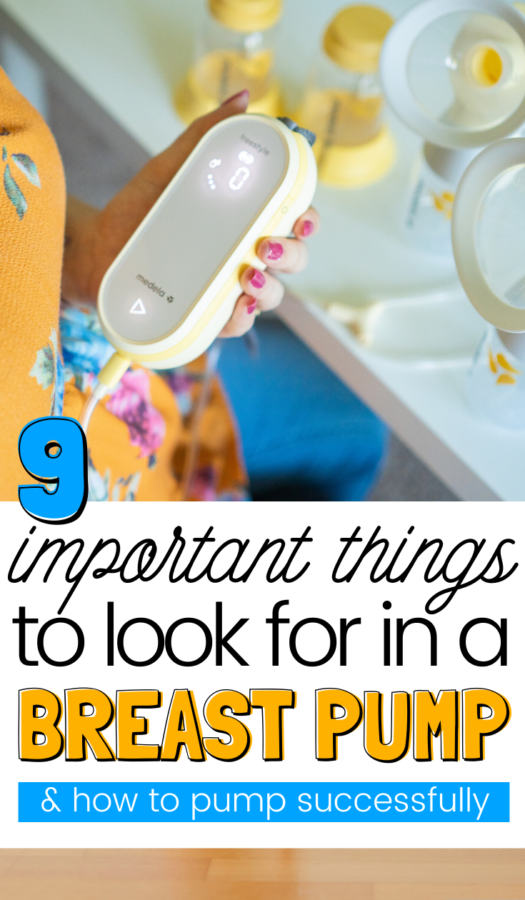 Tips for Pumping Breastmilk Successfully:
Not every mother has success in breastfeeding or pumping. I've given tips for the first week of breastfeeding before, but I haven't shared my tips for pumping breast milk successfully. Neither one is necessarily easy in the beginning, but hopefully, these tips can help.
Try different sizes of breast shields before settling on one.
Think about your baby while pumping – to increase the flow.
Pump in between feedings and after feedings – always empty breasts.
When you're away from baby – pump often to keep your breasts trained.
Alternate speeds/rhythm on your pump.
Celebrate even the smallest drops of milk – it is something.
Setup your pump and learn how to use it before baby comes.
Visit the Medela Moms' Room for more breastfeeding tips, advice, and deals! Additionally, you can visit New Moms' Healthy Returns section on the Medela site for help and advice for breastfeeding moms and employers who are supporting breastfeeding in the workplace.
What is the best advice you've received in regards to breastfeeding or pumping?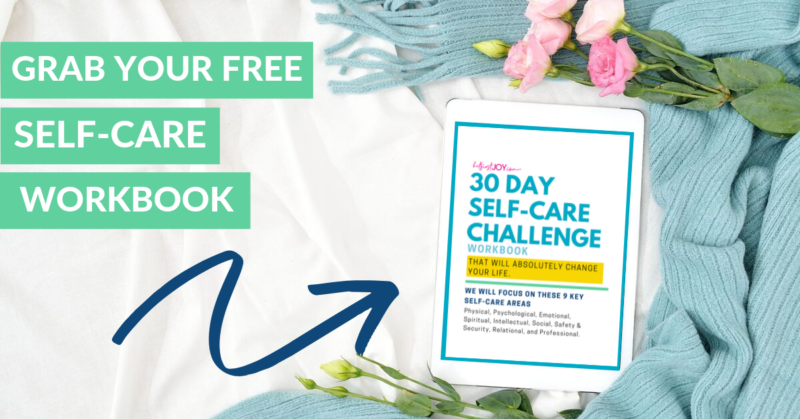 DISCLOSURE
As an Amazon Associate I earn from qualifying purchases. This post may contain affiliate links and/or promotional products, all opinions expressed are that of But First, Joy only. Read my full disclosure.