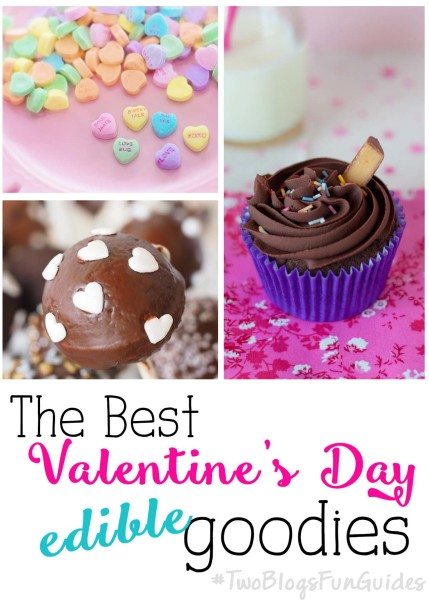 Welcome to the 2016 #TwoBlogsFunGuides The Best Valentine's Day Edible Goodies! As you can imagine, this guide is filled with edible goodies that just about anyone would enjoy. WE have candies and cookies and chips in this guide. Check it out for some snack ideas that you didn't think of! Each of these gifts are personally recommended by Women and Their Pretties and/or Mama Smith's. Be sure to check daily because we are constantly adding the new items that we discover! This guide includes affiliate links.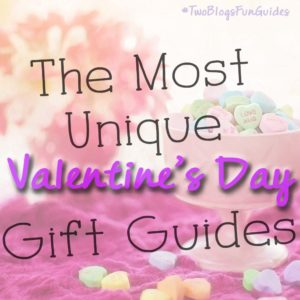 #TwoBlogsFunGuides / #ValentinesDay / #EdibleGifts

Kettle Chips (Deep River Snacks)

I personally am not a big fan of kettle chips because they are always to hard to bite into. These however, are undeniably better and different from other kettle chips. The Deep River Snacks Kettle Chips are made with love and attention and it shows with every bite you take. The flavors are addicting and unusual. My favorite is the New York Spicy Dill Pickle. It has a tangy dill flavor with a kick! The TLC put into these chips makes them the perfect Valentine's Day edible goodie! " These are no ordinary kettle chips! Our kettle-cooked potato chips are made in small batches, ensuring outstanding crispness and crunch! Our Kettle Chips are a better-for-you snack made exclusively with sunflower oil. And, like all of our snacks, our kettle-cooked chips are certified gluten-free, free from GMO ingredients, and made in a nut-free facility."
Find Out Where To Purchase Here
Connect with The Brand: Facebook / Twitter / Instagram
---

Premium Puffed Corn (Cosmos Creations)

I love the idea of giving something a little different during the holidays. I like to give and receive chocolates, but it's fun to add something a little different to the shopping list for Valentine's Day. This Premium Puffed Corn is SO good. Take it from me! The flavors are so different than you've ever tried before. With flavors like Siracha and Coconut Crunch, you're sure to find something for your loved one this Valentine's Day. "If you're ready for a unique experience, then let Cosmos Creations take you there. Every bag begins with pure, natural corn, baked in the oven for a taste that's out-of-this-world. Every bite is an explosion of flavor and a mouthful of happiness. It's easy to brag about what's inside every bag, but what's excluded—gluten, trans-fats, hulls, kernels, preservatives and additives — is even more important. Just all-natural ingredients you can pronounce, and a taste that's almost heavenly."
Buy Online or Find Out Where To Purchase Here
Connect with The Brand: Facebook / Twitter / Instagram
---
Bauli Authentic Italian Flavored Croissants

Every holiday I get a whole lot of candy and that's it. I secretly always wish that I had something different like cakes or pies. There's something much more delicious about baked goods. When I discovered these croissants I knew that I had to have them for my Valentine's Day Gifts. They don't need to be refrigerated and are packed full of flavor, like chocolate, cherry, and vanilla. These are definitely delicious edible goodies for Valentine's Day. "Like Bauli's holiday Pandoro and Panettone, the Bauli croissants are made using a "mother dough." Water and flour are progressively added to this nucleus to create a croissant dough with natural yeast instead of chemical additives, allowing it to rise naturally. After 18 hours of natural leavening, the croissants are soft and flavorful with a delicious aroma. They also stay fresh for much longer than most bread or cakes, without any added preservatives."
Learn More Here and Purchase other Bauli goodies on Amazon here
Connect with The Brand: Facebook / Twitter / Instagram
---
Aquaball

Aquaball is a naturally flavored water, enhanced with Vitamins B3, B5, B6, B12 and C and has 0 grams of sugar, 0 calories, no artificial flavors or colors and no high fructose corn syrup. It comes in four flavors: Grape, Fruit Punch, Orange and Berry Blast. Both parents and kid's everywhere will love these fun and healthy beverages with their favorite characters from Disney and Marvel.
Find Where to Purchase Here
Connect on Social Media: Facebook / Instagram
---
Cherry Lovers Heart Shaped Jelly Beans (Gimbals)

Go ahead and treat yourself and your Valentine! Cherry Lovers fruit chews are made with Real Cherry Juice and are High in Antioxidant Vitamin C. Feel good about every bite. With Chocolate Cherry, Bing Cherry, Cherry Daiquiri and more who knew there were so many ways to enjoy Cherry? Experience Cherry Lovers nine juicy combinations of cherry flavors. Life's indeed a bowl of cherries!
Purchase Here
Connect on Social Media: Facebook
---

Chocolate Tasting Set Endorfin Foods

I always think Valentine's Day is a good time to try new chocolates. Well, it's a good excuse at least. I've never seen (or tasted) chocolate quite like this. The incredibly unique gift box makes this for a perfect edible goodie this Valentine's Day! "Here at Endorfin, we believe that food is medicine and that sharing wholesome food should be as therapeutic as it is indulgent. This handcrafted birchwood gift box set contains a selection of individually wrapped miniature chocolate bars guaranteed to deliver a lusciously nourishing experience to the lucky recipient(s) of your choosing. We include enough miniature bars in this box to host a small chocolate tasting party with 2-4 of your closest friends, complete w/ tasting notes & suggestions. Alternatively, if the recipient chooses to keep the chocolates in this gift box all to themselves, they'll have enough miniature chocolate bars to enjoy one every day for nearly 2 weeks."
Purchase Here
Connect on Social Media: Facebook / Instagram
---

Bedré Box – A Monthly Box of Bliss

This is an incredibly delicious box of chocolate! It's sent safely with ice packs to ensure that your chocolate arrives ready-to-eat! I couldn't imagine that anyone wouldn't be stoked about a unique spin on a box of chocolates for Valentine's Day! "Bedreé Box brings you exclusive hand-crafted gourmet chocolates every month, as well as a selection of packaged favorites from our retail store in Davis, Oklahoma. Bedré Fine Chocolate is a luxury chocolate produced by a Native American tribe.Each Bedré Box is a surprise! Bedré Box contains a handmade item in each box, as well as a combination of your favorite Bedré Fine Chocolate treats, such as bars, Meltaways and more."
Purchase Here
Connect on Social Media: Facebook / Twitter / Instagram
---
Choco Rush

Each month you will receive a box of 4 amazing craft, bean to bar chocolates from the world's finest chocolate makers. Each bar has been carefully selected by Choco Rush to bring you the best chocolates. As always, shipping is free in the US.
Purchase Here
Connect on Social Media: Facebook / Twitter / Instagram / Pinterest
---
Sour Jacks

Sour Jacks are the perfect candy for those looking for the ultimate candy to give to a loved one! The delicious, chewy, sour and sweet pieces are full of fruit flavor and bursting with sour power! Discover the mouth-puckering sour flavor of Sour Jacks Original, Watermelon, Lemonade, Wildberry and Green Apple. Only Sour Jacks delivers a maximum sour taste with flavor-packed wedges that will turn your taste buds up to a whole new level. I personally love these – and so do my young daughters. They are huge fans of sour candies and are always asking for more when it comes to Sour Jacks!
Find Where to Purchase Here
Read Our Reviews: New Sour Jacks Flavors
Connect on Social Media: Facebook / Twitter
---
Viki's Granola

Viki's Granola is always made with 100% ALL NATURAL ingredients, gluten-free and baked with love! Unlike other granolas with hard clusters, Viki's has a fresh, soft, chewy texture and no artificial aftertaste. Viki's Granola is available in five delicious varieties in 12oz. bags and are also available in Snack Packs perfect for when you are on-the-go! I personally love adding it to my yogurt in the morning. If you are looking for a healthier alternative to sweets this Valentine's Day, you can't go wrong with Viki's Granola!
Purchase Here
Connect on Social Media: Facebook
---

Big Heart (Harvard Sweet Boutique)

For those loved ones in your life with a big heart, this collection of Valentine's Day goodies can't be beat! Indulge your sweetheart with this red, pink & white heart-themed box overflowing with decadent goodies from our bakery. Includes sixteen scrumptious cookies, six assorted brownies, eight ounces of White Chocolate Rockiest Road and eight ounces of Dark Chocolate Rockiest Road. What better way to show that special someone your love?
Purchase Here
Connect On Social Media: Facebook / Twitter / Pinterest
---

Buckwheat Honey (Gedess Farms)

For those of you that like your honey dark, Buckwheat Honey is one of the darkest you will find. Its color is intense and its flavor is truly distinct and strong. If you want to explore something different, Buckwheat Honey will provide you with a new experience. Its dark color and strong flavor make it an excellent honey for barbecue and for baking. Dark honey like Buckwheat is perfect to use for DIY raw honey face masks.
Purchase Here
Connect On Social Media: Facebook / Twitter
---
Matthews 1812 House Cookies & More

Matthews 1812 House, specializing in handmade specialty desserts, has a brand new line of mouthwatering treats, like Chocolate Bourbon Pecan Torte, Fruit Filled Cookies, Bourbon Blondie Brownie Bar and so much more. A great gift for that special somoene you don't know what to get this Valentine's Day! These tasty treats can be shipped to loved ones across the U.S. They also offer traditional cakes and bars as well as sugar free, gluten-free and vegan varieties. Their best selling gluten-free Hazelnut Cookies are dipped in deep, dark bittersweet chocolate. Each cookie has a rich chocolate base and is hand-dipped again on one end. Made with hazelnut flour, the intense nutty flavor is complemented by the chocolate. These are so good – and I plan to try even more of what they have to offer. Anyone would love to get these yummy treats for Valentine's Day!
Purchase Here
Connect On Social Media: Facebook / Pinterest
---

Jamaica Blue Mountain Coffee (Dancing Moon Coffee Company)

Of all the legendary coffees of the world, perhaps none is more revered and treasured than genuine Jamaica Blue Mountain®. In order to be certified by the Coffee Industry Board of Jamaica, authentic Jamaica Blue Mountain® must be grown in legally designated growing areas high in the Blue Mountains of eastern Jamaica. Dancing Moon is authentic unblended 100% Jamaica Blue Mountain®.
---
Inspired by Happiness Gluten Free Cakes

Inspired by Happiness was created by The Original Cakerie to give desserts back to those suffering from Celiac disease and gluten sensitivity and their families, of which a staggering 1 in 133 Americans suffer from Celiac disease and another 18 million have gluten sensitivity. The three cakes that Inspired by Happiness features are their Dreamin' of Chocolate Dark & White Chocolate Layer Cake, Dreamin' of Strawberries White Chocolate Shortcake, and the recently launched Cravin' for Cookies & Cream Layered Cake. Inspired by Happiness sets a standard for gluten-free living, giving dessert the decadence it deserves, while being accompanied by irresistible flavors, a homemade taste and amazing, moist textures.
Purchase Here
Read Our Reviews: Inspired by Happiness Gluten Free Cake
Connect on Social Media: Twitter / Facebook
---
Coco Joy
Sometimes regular water tends to become bland once consumed too often. Coconut water provides the same great benefits but with a delicious flavor. Coco Joy coconut water contains natural electrolytes for daily hydration and contains no added sugar and no preservatives. It's also gluten, lactose and dairy free. Coco Joy makes a convenient can that's perfect for traveling or on-the-go… even though it tastes like you're drinking it straight out of a coconut. ($1.19/8.3 fl. oz. cans)
Purchase Here or Purchase on Amazon
Read Our Reviews: The Best Coconut Water I've Ever Had
---
Coconut Cooking Oil
Available in Sriracha, Rosemary, Garlic and Unflavored, Carrington Farms Liquid Coconut Cooking Oils are perfect for cooking, sautéing, and baking. As a great alternative to traditional oils such as vegetable, olive, canola, and corn oil, Liquid Coconut Oil is naturally rich in Medium Chain Triglycerides (MCT) which is efficiently utilized by the body for energy production, helps aid in calorie burning, and contains 4x more MCT's than traditional virgin coconut oil. It even has a higher heat point than traditional olive oils. ($11.99 / 16oz bottle)
Purchase Here
Connect on Social Media: Twitter / Facebook / Pinterest
---
Celsius Drinks

If it's the cola flavor you crave, you can still get your fix in a healthier fashion. Stripped of all the sugars, preservatives, high fructose corn syrup, and artificial colors and flavors, some companies have created smarter carbonated drink options. Celsius for instance, makes a great tasting ready-to-drink Cola flavor that provides a healthy boost in energy without all the added calories, and still provides that Cola flavor everyone loves. ($2.39/can)
Purchase On Amazon
Connect on Social Media: Twitter / Facebook / Pinterest / Instagram
---
Colman's Mustard
So many popular condiments are loaded with fat, calories, sugar, and artificial ingredients, but there is one that stands outside of those pantry stuffers – Mustard. While Colman's Mustard is certainly a great topper to sandwiches and hot dogs, it also makes a wonderful "secret ingredient," adding a zesty flavor to many mealtime favorites including roasts, veggies, mac & cheese, even cocktails and dessert. Colman's Mustard comes in two varieties, Prepared and Dried. ($4.99 – $6.99)
Find Out Where To Purchase Here
---
Justin's Nut Butters & Cups

Justin's is a maker of naturally delicious, high-quality nut butters and organic peanut butter cups! Since the very first batch of nuts entered Justin Gold's food processor in his home kitchen in 2004, Justin's innovations have transformed the conventional world of nut butters and confections by using a one-of-a-kind grinding process that merges high-quality, all-natural ingredients with amazing taste, texture and nutrition. This process took Justin two years to perfect, and the proof is in every bite. Justin's has several products that would make great Valentine's Day gifts including Snack Packs, squeeze packs, and Justin's Organic Mini Peanut Butter Cups.
Find Where to Purchase Here
Connect on Social Media: Facebook / Twitter
---
Popcorn Indiana

Bursting with love, Made with ingredients you can trust. And popped to perfection. Crispy, crunchy, and awesomely delicious — you have a snackfest in your hands. This is Popcorn Inspired! It is so delicious and the perfect popcorn to munch on while you are cuddled up with your significant other and watching TV or a movie on Valentine's Day! They have many flavors to choose from including Kettlecorn, Cheese Jalapeno, and Sea Salt.
Find Where to Purchase Here
Connect on Social Media: Facebook / Twitter / Instagram
---

The Spartan Table Gift Packs

Gift Box, "The Kings" series : "Honey Pack" Black Raisins, Natural Honey and Handmade Sesame bars in a Wonderful Gift Pack, the Ideal gift Over the last 3 years we tried and experimented various ways in order to present You only the Best and Authentic treasures of our Mythical land. This Gift Box is one from our new series of Special Gift Boxes and it's an Awesome Luxury Gift idea. It's an Authentic Collection of 3 from our Unique treasures!
Purchase Here
Connect on Social Media: Facebook / Pinterest / Instagram
---

Seattle Chocolates

Delicious and Smooth Chocolate. That's how I would describe Seattle Chocolates. They are some of the best chocolates in the world. It's no surprise since women run and own the company. If anyone knows chocolate, it's women. Small and mighty. Woman owned and run. We carefully craft all natural, European style chocolate truffles, bars and chocolate gifts.
Shop The Valentine's Day Collection
Connect on Social Media: Facebook / Twitter / Pinterest / Instagram
---
Blake's All Natural

Best known as the brand bringing better-for-you comfort food to the freezer aisle, Blake All Natural's believes that quality should never be sacrificed in the name of convenience. Every Blake's meal is handmade from scratch in small batches using all natural and organic ingredients and then flash-frozen to maintain freshness. Meals can be made in any microwave or oven and are a great option for busy moms when time is tight and bellies are grumbling. Meals include classic comfort dishes like Chicken Pot Pie, Shepherd's Pie and Meatloaf, along with low-calorie entrees like Chicken Marsala with Pasta, kid-friendly Mac & Cheeses, and more. There's a meal that's sure to please everyone in the family and moms can feel good knowing that dinner in a pinch doesn't mean mystery ingredients and artificial additives. Plan a romantic Valentine's Day dinner at home with Blake's this year – or even a wholesome dinner for the entire family! We love Blake's in our house – they are our go-to meal on busy night (and the freezer is stocked with them!).
Find Where To Purchase Here
Connect on Social Media: Facebook / Twitter
---
Chuao Chocolatier

Chuao's Valentine's Day offerings- specially infused with natural aphrodisiacs that will leave you and your other half begging for more (chocolate that is). Trust us when we tell you that Chuao Chocolatier's Aphrodisiac Heart Bonbon Collection will make your S.O. feel like you really put their love on top. With intriguingly unique flavors like Lemon Meyer Mojito and Rosemary Salted Caramel, you won't be able to keep your hands off. And Chuao's Love Child Bonbon Collection features delicious dried strawberries that cuddled up in port wine infused dark chocolate ganache. These decadent treats are so tantalizing that they are sure to get your valentine's heart racing.
Purchase Here
Read Our Reviews: Chuao Chocolatier Bonbons The Perfect Valentine's Day Gift! / Chocolate That Will Make Your Mom Love You More… Seriously
---
Tastykake Semi-Homemade Sweets

Don't let your Valentines Day baking turn into one big Pinterest fail. Tastykake has created a few foolproof no-bake recipes that take little time to create, leaving more time to be spent with your love ones. Whether you are looking for goodies to give as gifts or a reason to bring the family together in the kitchen, these time-saving and easy-to-make sweets will do the trick! I love Tastykake treats and so does my whole family! They are beyond delicious!
Find Where to Purchase Here
Read Our Reviews: Semi-Homemade Sweets for your Sweet with Tastykake
Connect On Social Media: Facebook / Twitter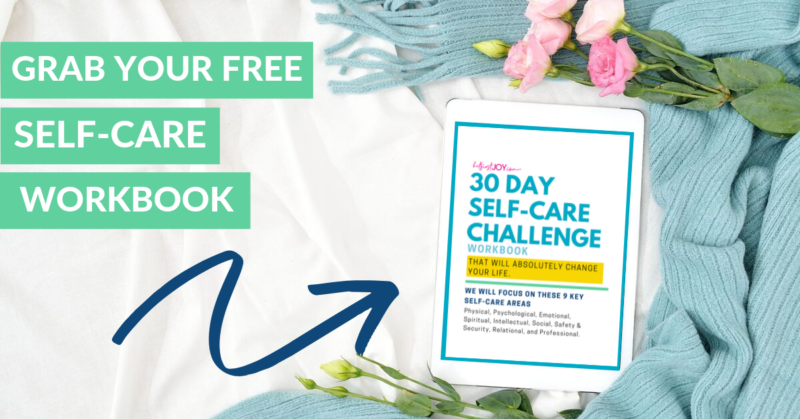 DISCLOSURE
As an Amazon Associate I earn from qualifying purchases. This post may contain affiliate links and/or promotional products, all opinions expressed are that of But First, Joy only. Read my full disclosure.