I'm counting down the days until Black Panther arrives in theaters. I've been anticipating the release since the very first announcement. However, my reason to be excited are much different than most. If you want a good laugh, then you've got it here!
The Marvel movie I've been dreaming of is finally hitting the big screen in just a couple weeks. I can't quite pinpoint when I became such a huge Marvel fan but I'm pretty sure it happened somewhere between meeting my husband 5 years ago and meeting my best friend from MamasGeeky.com 3-4 years ago. Isn't it funny how a couple of amazing people can change your entire life? I digress.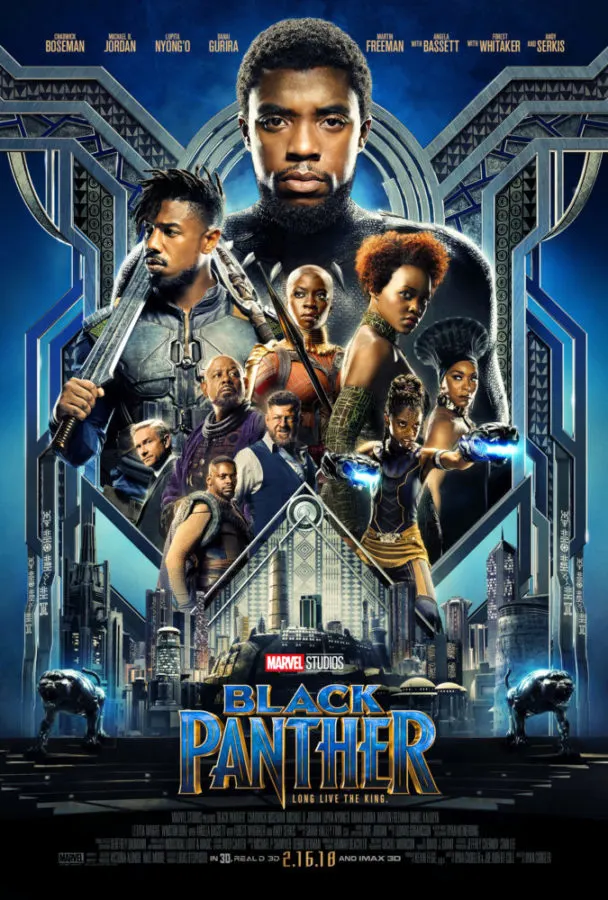 So with Black Panther coming to theaters February 16th, we're seeing big name actors rock the Marvel world in an entirely new way – in a badass Wakanda way. Chadwick Boseman, Lupita Nyong'o (check out my The Jungle Book interview with her), and Michael B. Jordan are just a few new faces we can expect to see. Chadwick is a movement maker and Lupita is an African Queen, but it's Michael B. Jordan who has my attention as Marvel's newest villain. Can we just marvel (pun-intended) at this tall, dark, and handsome man for a minute or for a lifetime?
I'm don't typically fangirl, not publicly at least, but I've had my eye on MBJ since I first laid eyes on him in one of my all-time favorite shows, Parenthood. He mesmerized me and I've been sprung ever since. I'm not saying that Black Panther doesn't have 50 other great things to be excited about, but the wild woman in me, can't stop thinking about all his glory. So here are my 5 reasons to be excited about Black Panther. Hate if you want to. ?
1. Michael B. Jordan as a villain.
Only certain actors can play a villain appropriately. I've always been the type to love villains more than the heroes, like Ben Mendelsohn as Orson Krennic in Rogue One and China Anne McClain as Uma in Descendants 2. There's something about the wicked that I can't get enough of, so my celebrity boo, Michael B. Jordan as a villain has me starving for more!
2. Michael B Jordan doing his own stunts.
A man that can do his own stunts is a man that I admire.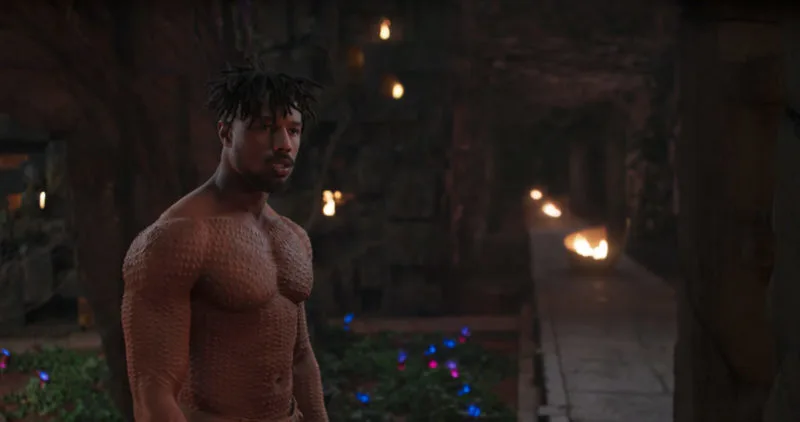 3. Michael B Jordan in the quite possibly best shape of his life.
Okay, we saw him in Creed looking fine as can be, but have you seen him in Black Panther? Um, hello! Maybe it's the villainous side that has me sweating even more than usual.
4. Michael b Jordan in a Marvel Studios movie.
I mean, come on! No production company does it like Marvel Studios. Kevin Feige always chooses the best directors, who in turn pick the perfect cast. I'm excited to see MBJ in a Marvel movie and not only because I love Marvel, but because I know it means even greater success for him as an actor. Plus, I have high hopes that he might show up in a future Disney movie – fingers crossed.
5. Michael B Jordan in as many scenes as possible.
TOTAL fangirl here. I've made it my mission to see every Michael B. Jordan movie ever made, so to see him in any scenes is going to bring me LIFE! He's definitely on my interview bucket list!
See Michael B. Jordan on the Black Panther red carpet
Visit my friend Nickida at NickisRandomMusings.com to see how her Black Panther red carpet experience went, as well as her interviews with the cast (coming in the weeks leading up to the film release)!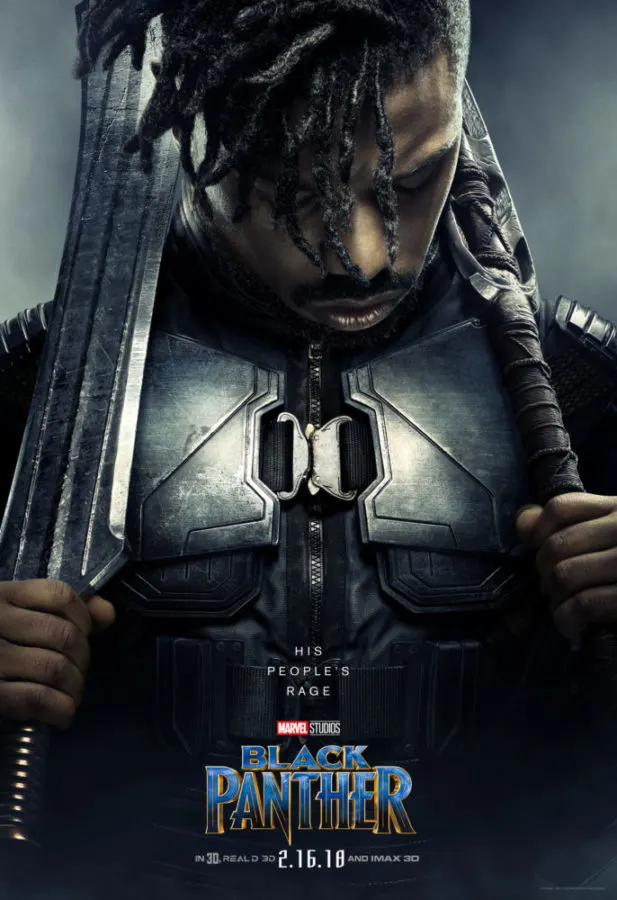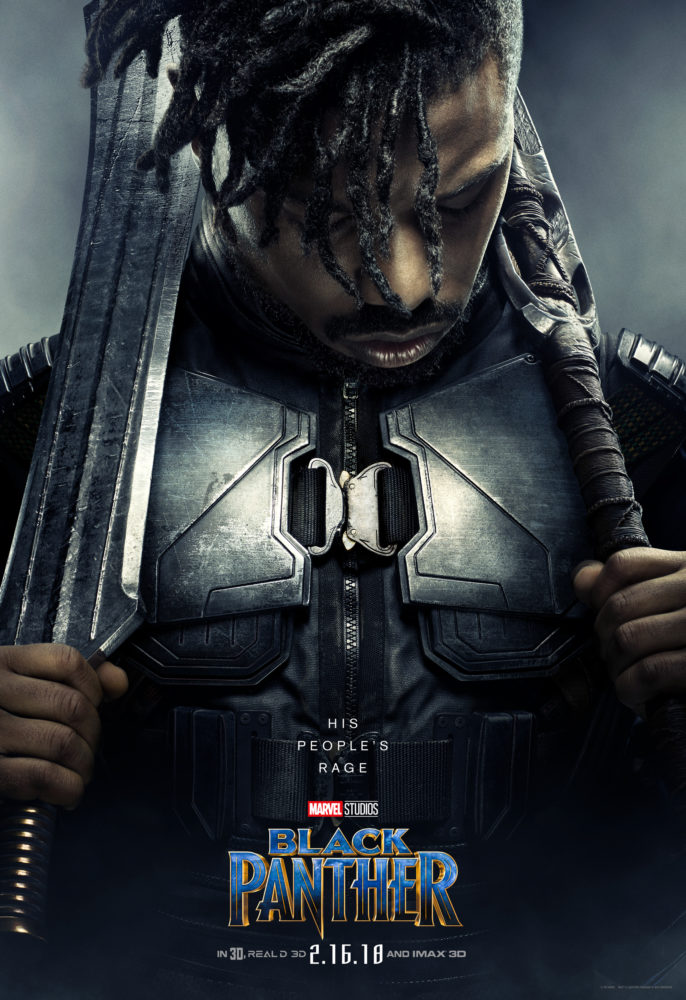 Okay, I hope I gave you a laugh. I'll be seeing Black Panther in theaters ASAP. Being 9 months pregnant will not stop me! Nope, not at all. I need it all in my life: the epic music, the powerful actors, the fierce costumes, and the continuation of the Marvel Universe. Right. Before. Infinity freakin' War!
Ps. Head to Mamas Geeky right now to follow her & As The Bunny Hops as they countdown and binge-watch every Marvel movie to lead up to this epic war before it hits theaters May 4, 2018. They have twitter chats that you can join too!
Head to Wakanda February 16th
Marvel Studios' BLACK PANTHER follows T'Challa who, after the death of his father, the King of Wakanda, returns home to the isolated, technologically advanced African nation to succeed to the throne and take his rightful place as king. But when a powerful old enemy reappears, T'Challa's mettle as king—and Black Panther—is tested when he is drawn into a formidable conflict that puts the fate of Wakanda and the entire world at risk. Faced with treachery and danger, the young king must rally his allies and release the full power of Black Panther to defeat his foes and secure the safety of his people and their way of life.