These are all the D23 Expo 2019 Movie Announcements for Disney, Star Wars, Pixar, and Marvel!
I had the pleasure of attending the 2017 D23 Expo and it was the Disney experience of a lifetime.
This Disney Fan Event is held every other year in Anaheim, CA. The 2019 D23 Expo just took place over the weekend which means loads of new announcements were made!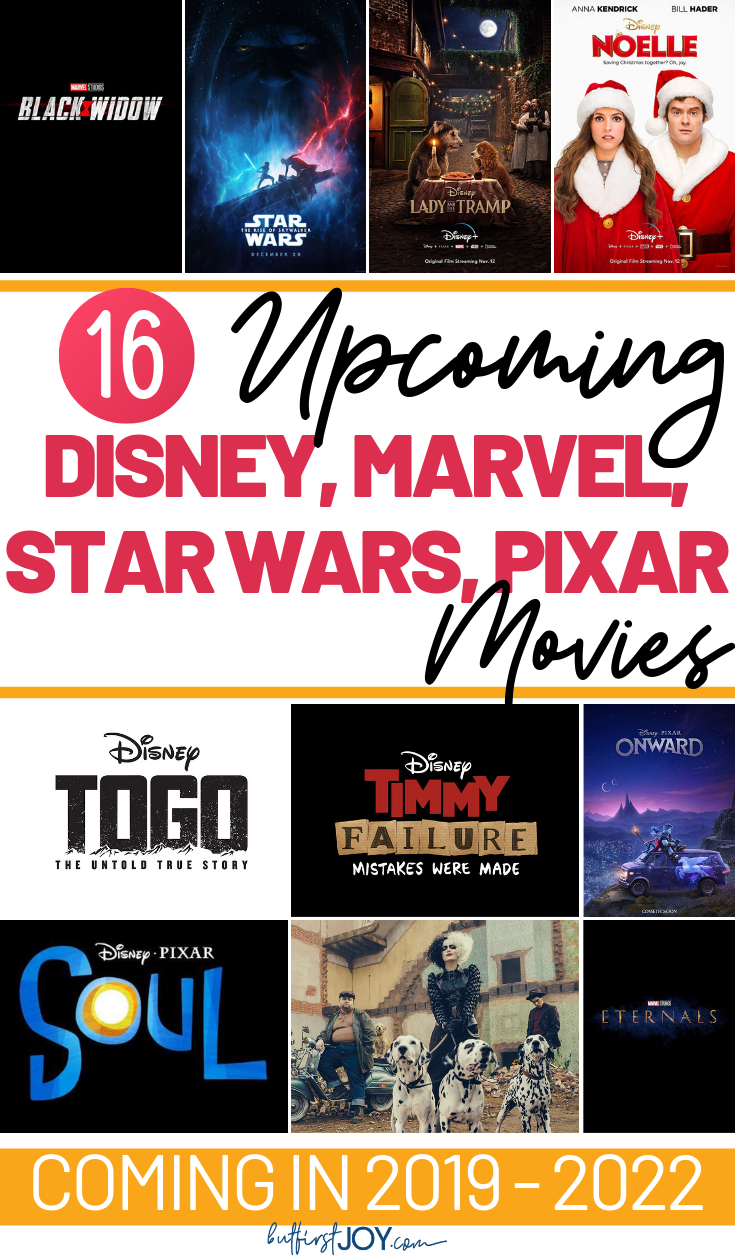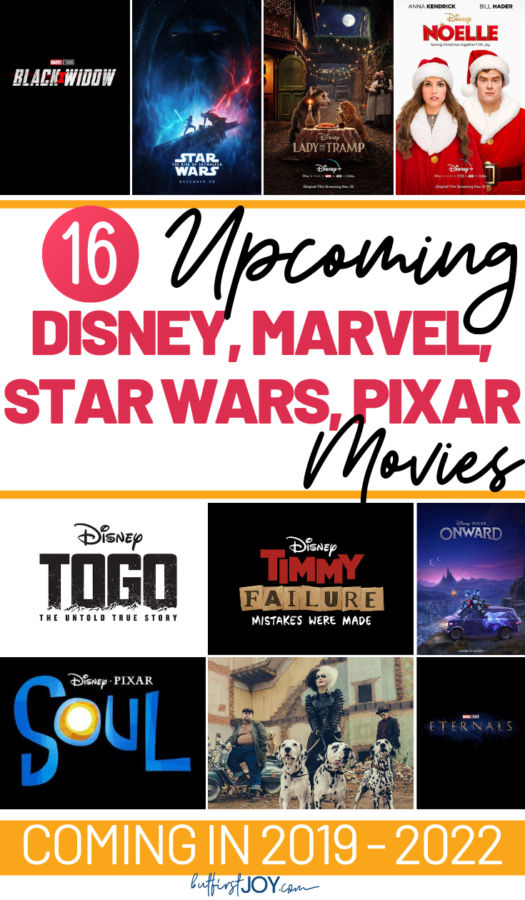 I love these events because you're the first to hear the biggest announcements about upcoming Disney, Star Wars, Pixar, and Marvel movies! While I'm sad I couldn't be there to hear these announcements live, I'm still just as excited about what is coming in the movie world.
So, in this post, I'm breaking down ALL of the new movies coming soon into the categories by studio.
New Disney Movies Coming Soon
1. Jungle Cruise
IN THEATERS: July 24, 2020 – no trailer yet.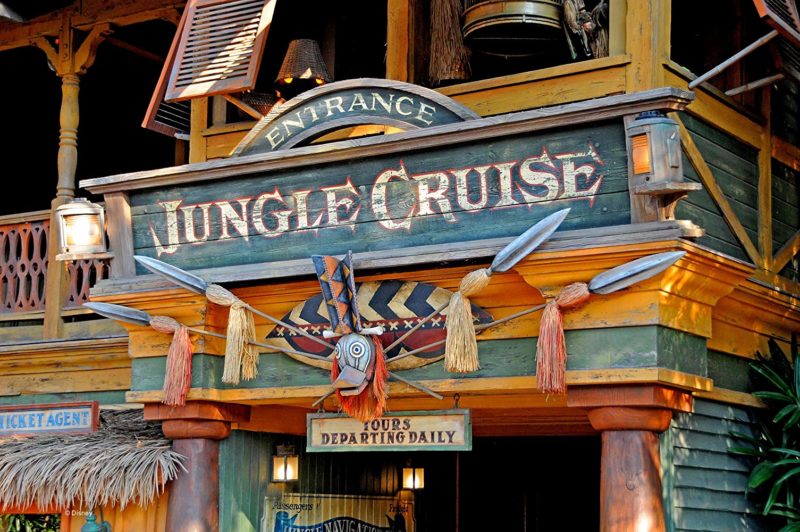 Based on Disneyland's theme park ride where a small riverboat takes a group of travelers through a jungle filled with dangerous animals and reptiles, but with a supernatural element.
2. Maleficent: Mistress of Evil
IN THEATERS: October 18, 2019 – See Trailer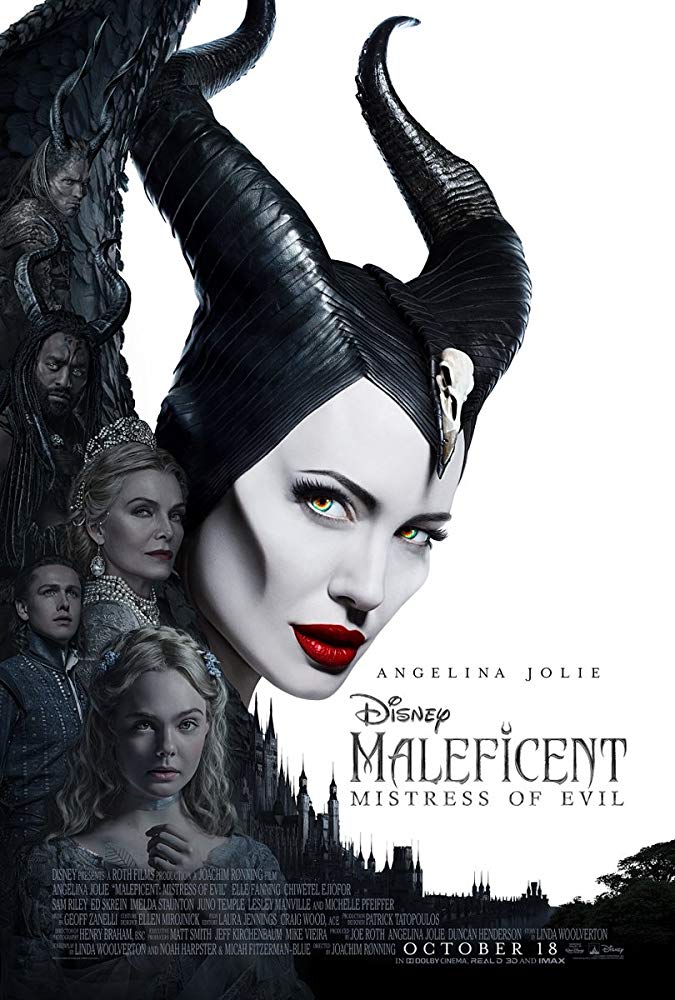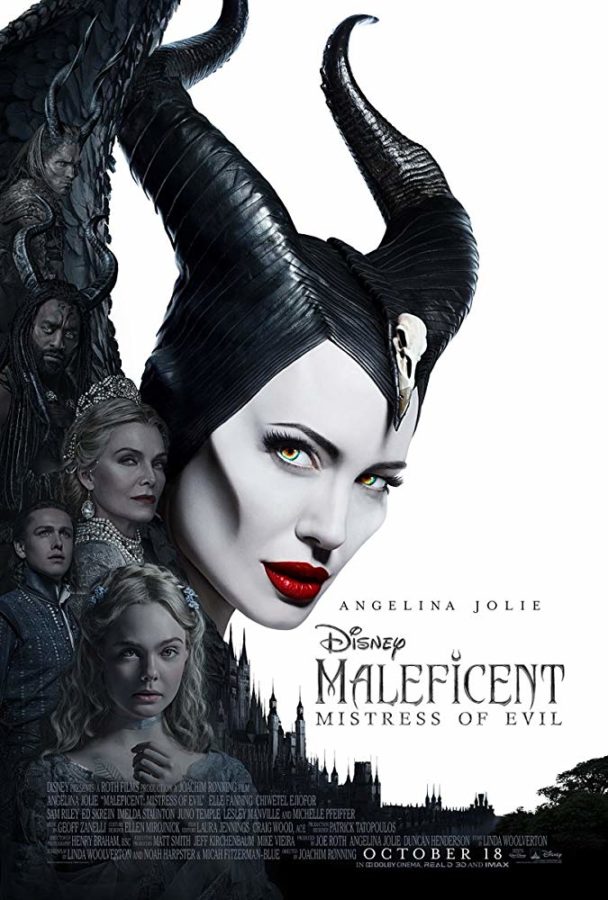 Maleficent and her goddaughter Aurora begin to question the complex family ties that bind them as they are pulled in different directions by impending nuptials, unexpected allies, and dark new forces at play.
3. Mulan
IN THEATERS: March 27, 2020 – See Trailer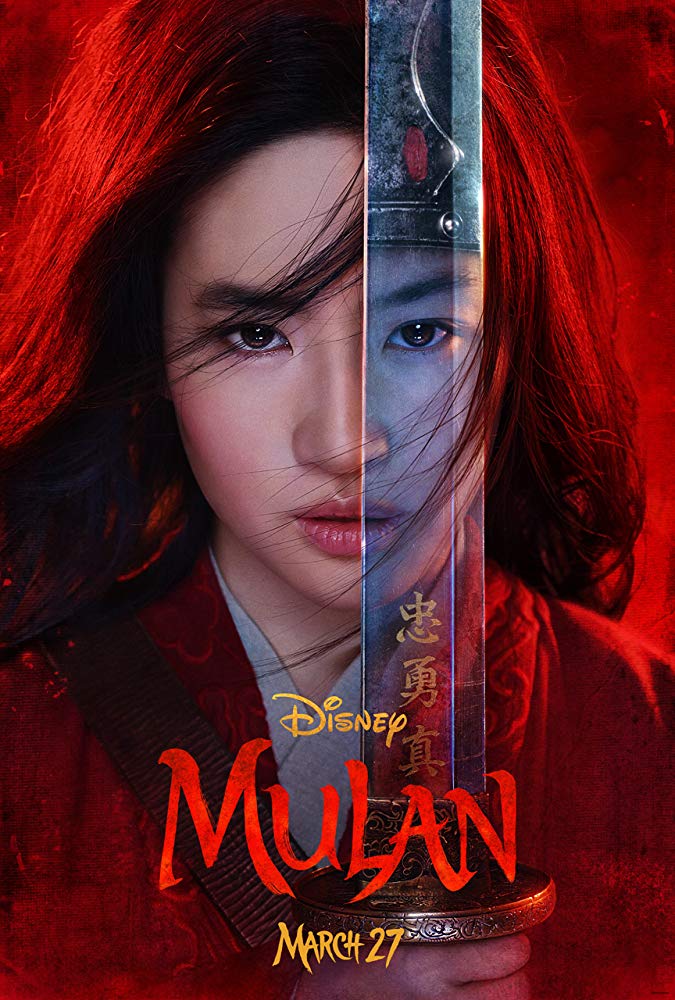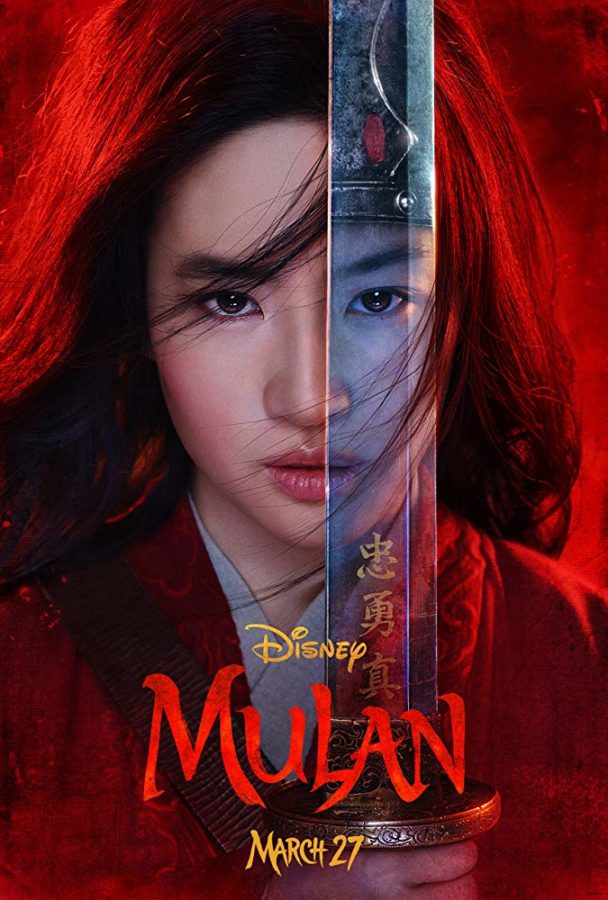 A young Chinese maiden disguises herself as a male warrior in order to save her father. A live-action feature film based on Disney's 'Mulan.'
4. Cruella
IN THEATERS: May 28, 2021 – No trailer or Synopsis yet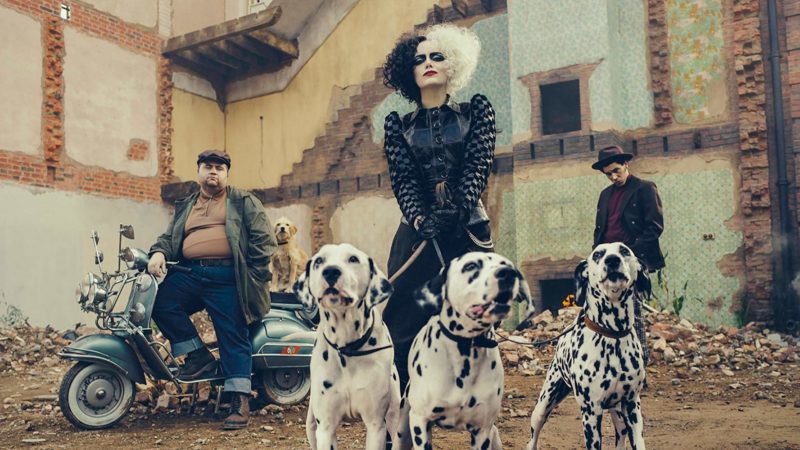 A live-action prequel feature film following a young Cruella de Vil.
New Pixar Movies Coming Soon
1. Soul
IN THEATERS: June 19, 2020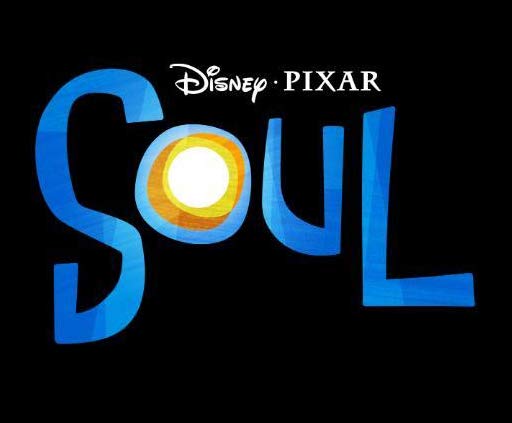 A journey from the streets of New York City to the cosmic realms, discovering the answers to life's most important questions.
2. Onward
IN THEATERS: March 6, 2020 – See Trailer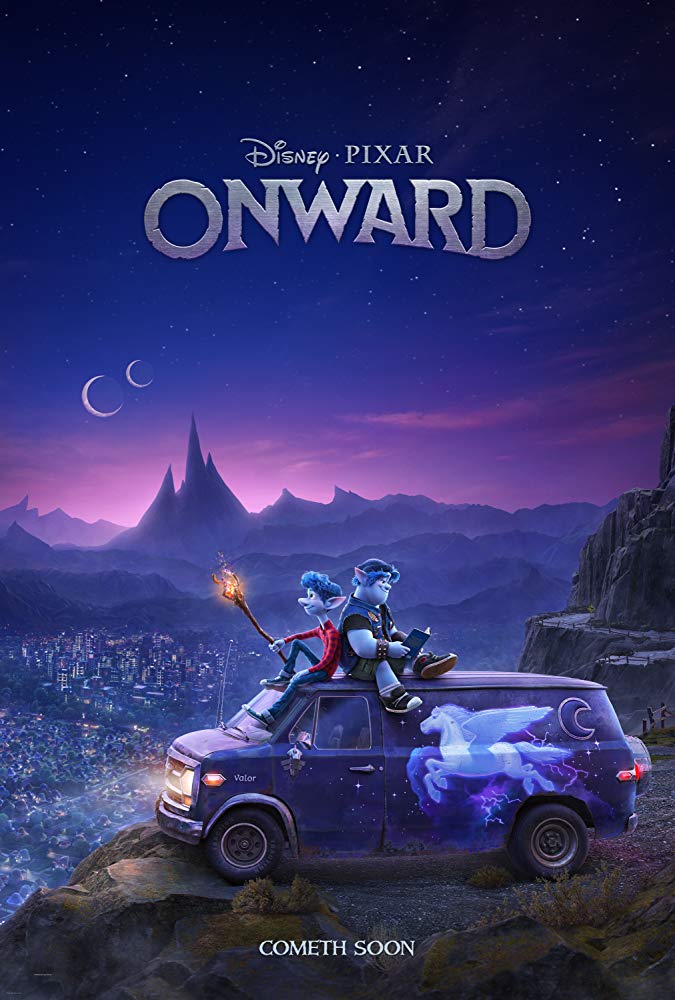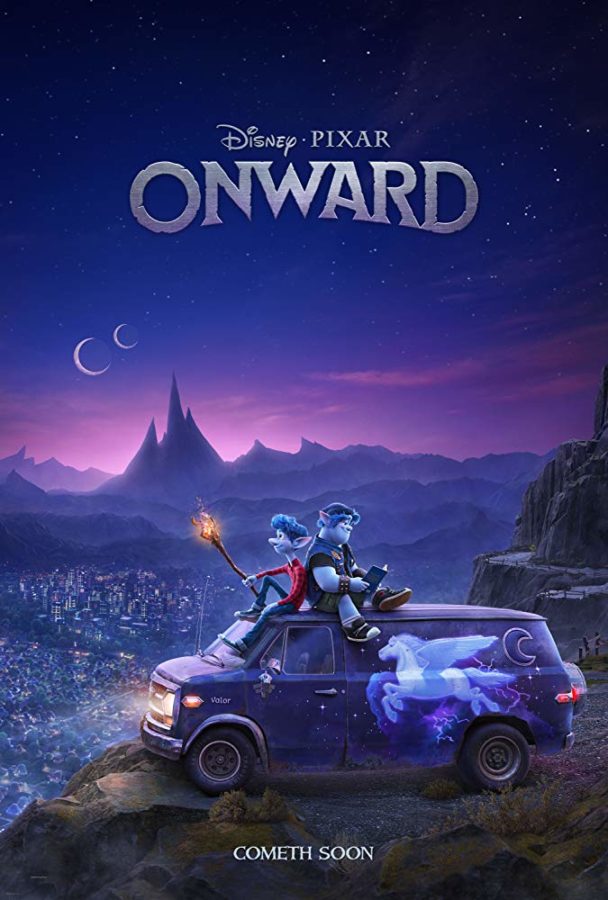 Set in a suburban fantasy world, two teenage elf brothers embark on a quest to discover if there is still magic out there.
New Marvel Movies Coming Soon
1. Black Panther 2 (working title)
IN THEATERS: May 6, 2022 – Trailer and Synopsis not yet released.
2. The Eternals
IN THEATERS: Nov. 6, 2020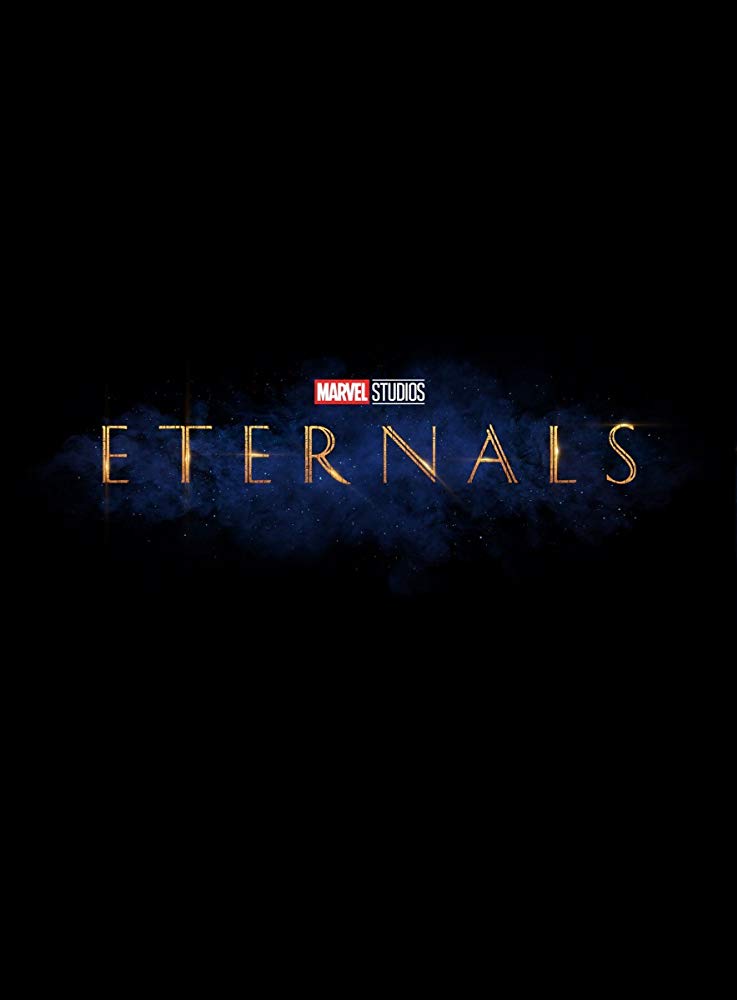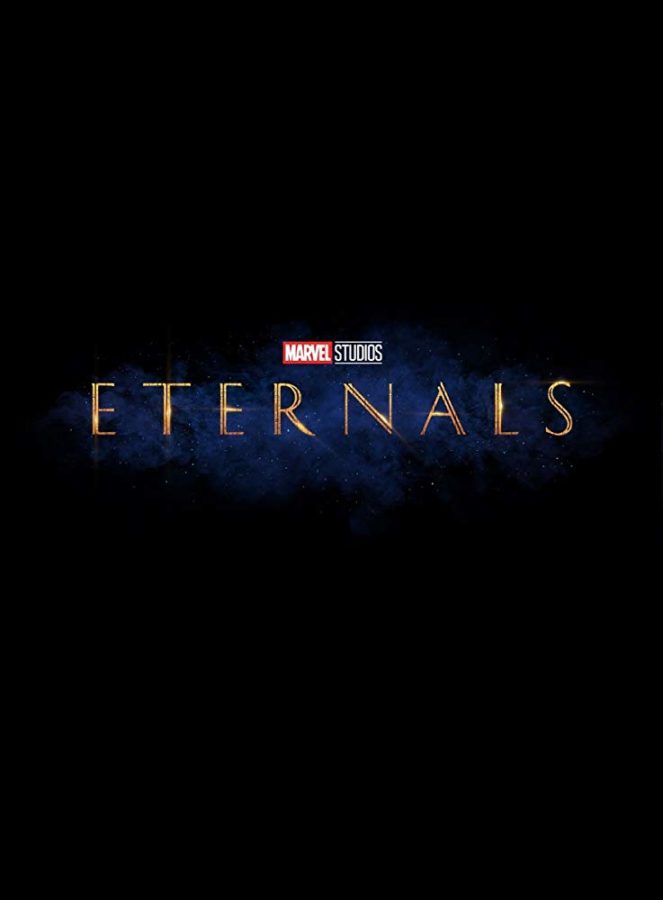 The saga of the Eternals, a race of immortal beings who lived on Earth and shaped its history and civilizations.
3. Black Widow
IN THEATERS: May 1, 2020 – No Trailer or Synopsis Yet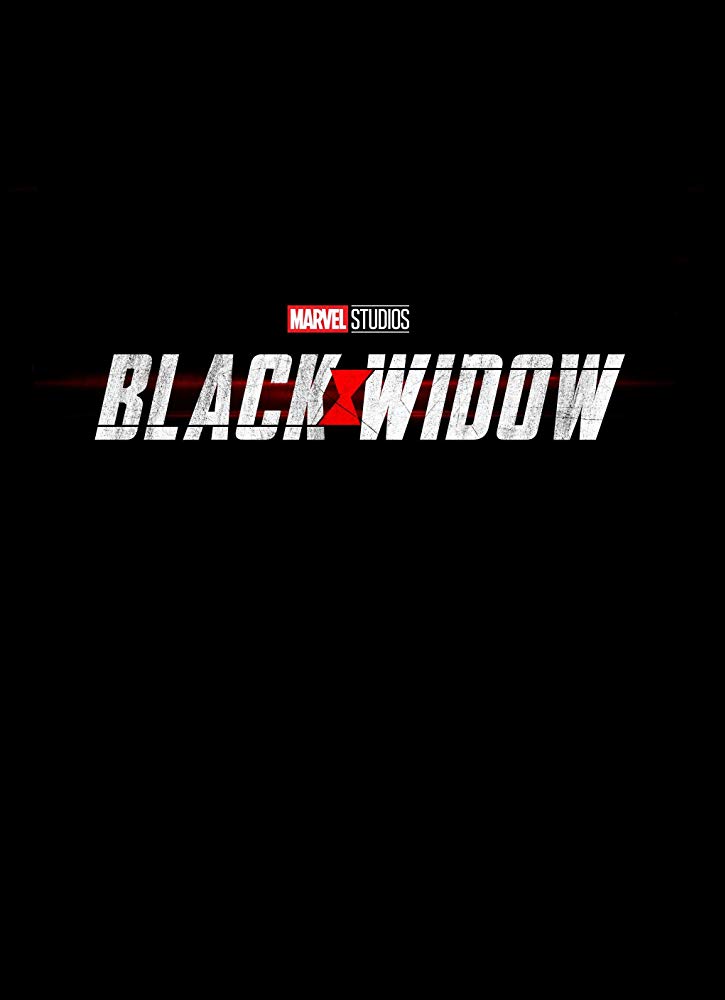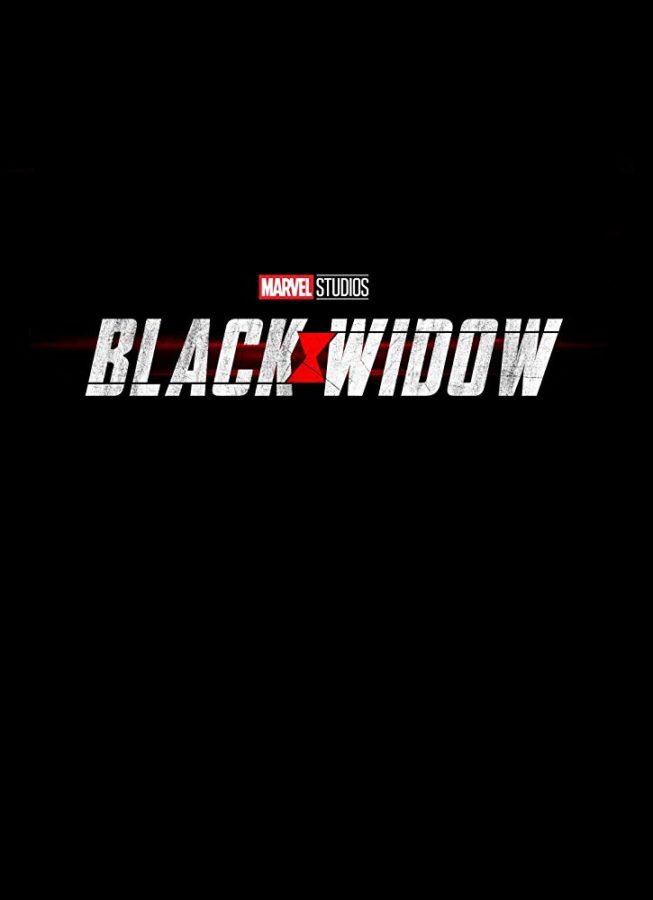 New Star Wars Movies Coming Soon
1. Star Wars: The Rise of Skywalker
IN THEATERS: December 20, 2019 – Watch Trailer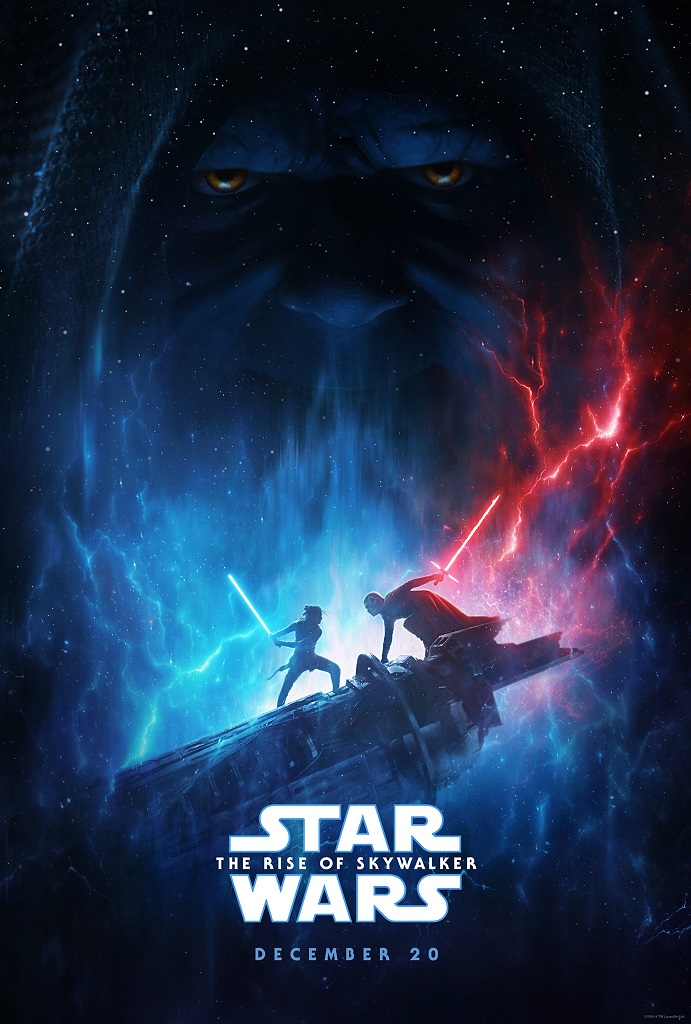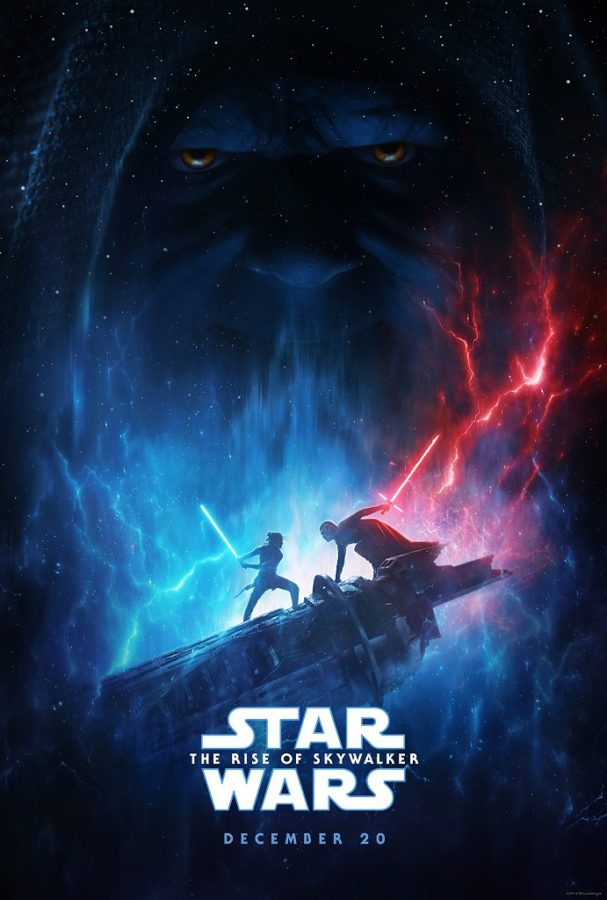 The surviving Resistance faces the First Order once more as Rey, Finn and Poe Dameron's journey continues. With the power and knowledge of generations behind them, the final battle commences.
Disney+ New Movies
1. Timmy Failure
Coming to Disney+ in early 2020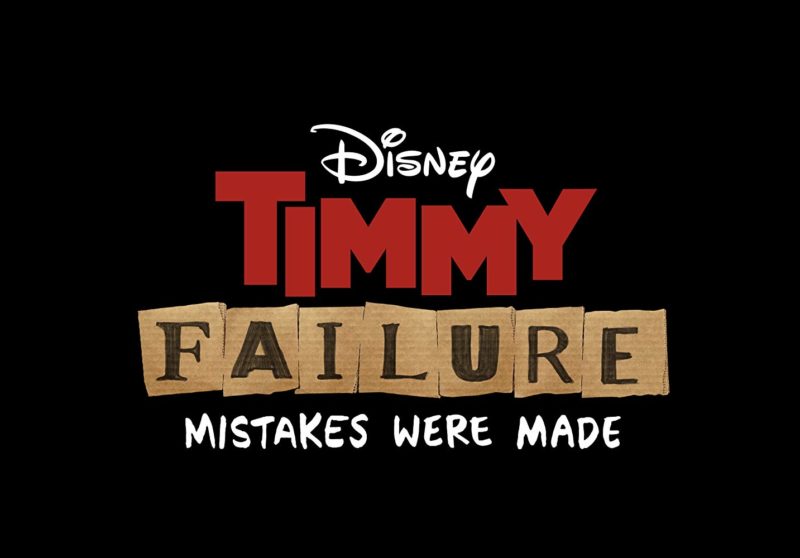 An 11-year old boy who believes that he is the best detective in town runs the agency Total Failures with his best friend, an imaginary 1,200 pound polar bear.
2. Stargirl
Coming to Disney+ in 2020
A quirky, homeschooled teenager shakes things up at her uptight high school in Arizona.
3. Noelle
Coming to Disney+ on November 12th – See Trailer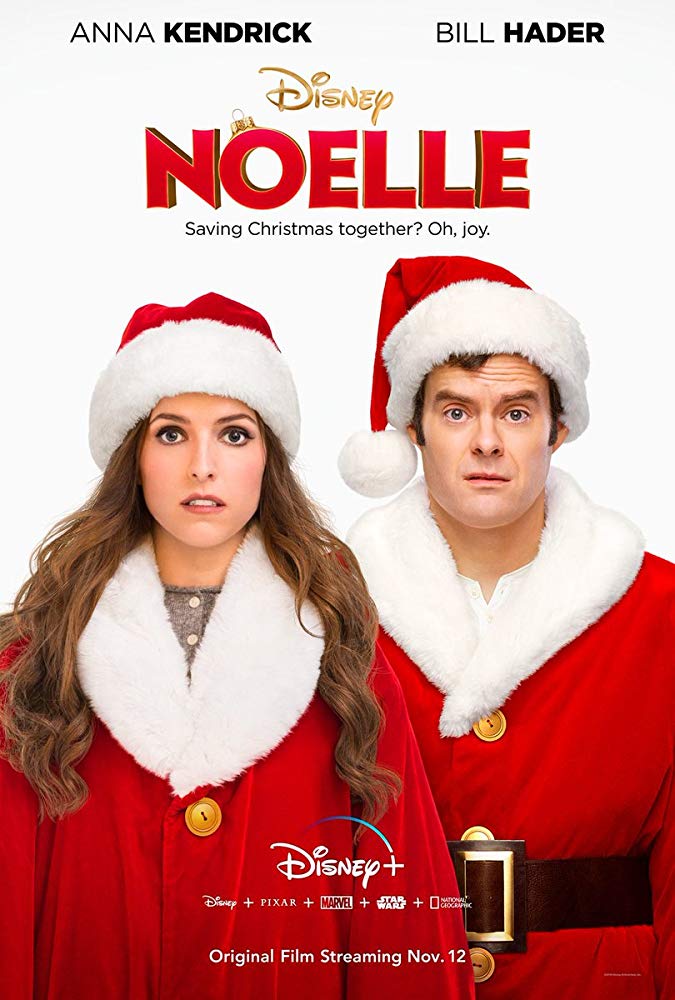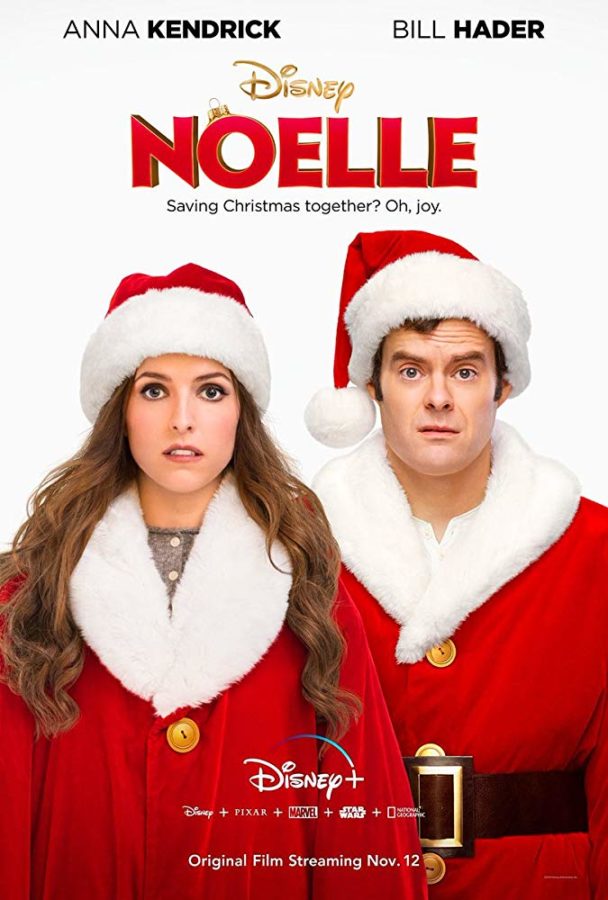 In Disney+'s holiday comedy "Noelle," Kris Kringle's daughter is full of Christmas spirit and holiday fun, but wishes she could do something "important" like her beloved brother Nick, who will take over from their father this Christmas. When Nick is about to crumble like a gingerbread cookie from all the pressure, Noelle suggests he take a break and get away…but when he doesn't return, Noelle must find her brother and bring him back in time to save Christmas.
4. Lady and The Tramp
Coming to Disney+ on November 12th – See Trailer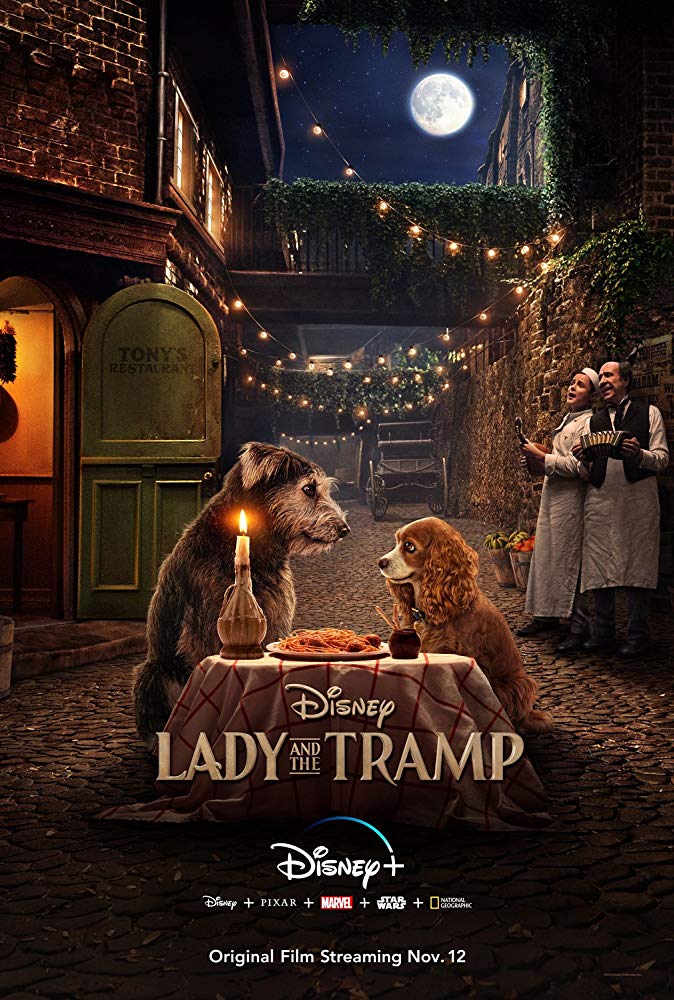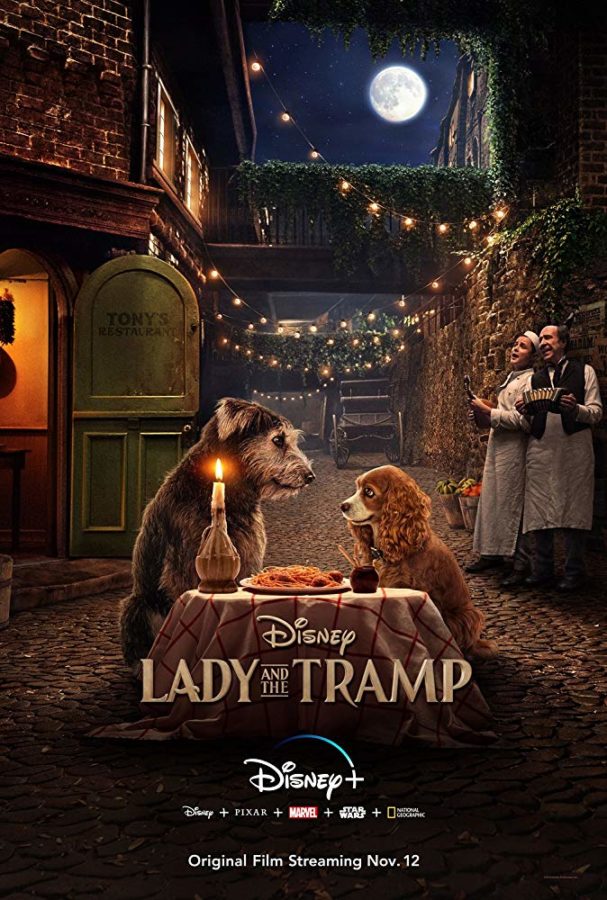 In Disney+'s "Lady and the Tramp," a timeless re-telling of the 1955 animated classic, a pampered house dog and a tough but lovable stray embark on an unexpected adventure and, despite their differences, grow closer and come to understand the value of home.
5. Togo
Coming to Disney+ this December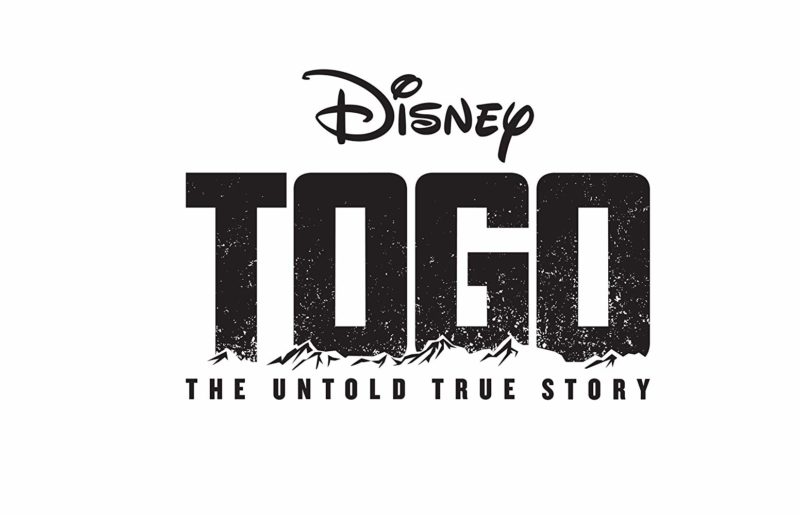 The story of the sled dog, Togo, who led the 1925 serum run, but was considered by most to be too small and weak to lead such an intense race.
Did you love these D23 Expo 2019 Movie Announcements? Be sure to check out the new Disney Plus Movie & Show Announcements here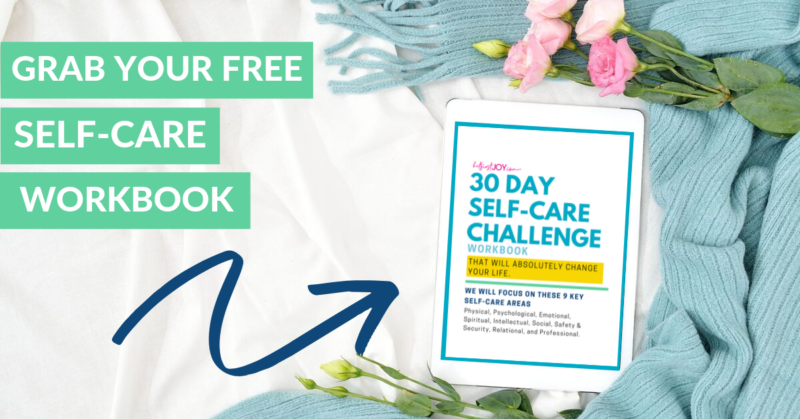 DISCLOSURE
This post may contain affiliate links and/or promotional products, all opinions expressed are that of But First, Joy only. Read my full disclosure.