The 2017 D23 Expo was more than I could have ever dreamed up. It's a Disney fan's dream come true. We did so much in those few days and I made so many memories that will last a lifetime. These are my top memorable moments from the 2017 D23 Expo. This event was hosted by Disney, but all opinions are my own.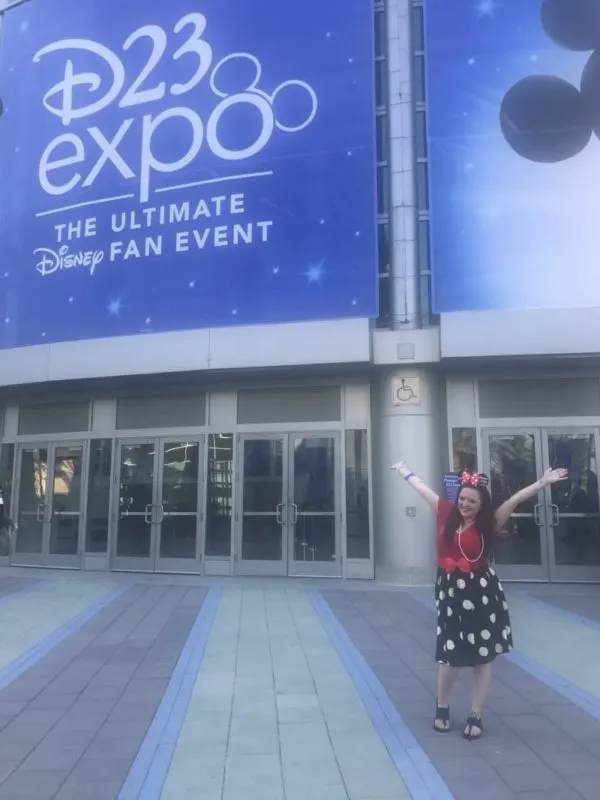 10 Most Memorable Moments from the 2017 D23 Expo
When I sit back and think about the 2017 D23 Expo, I can't help but to feel overwhelmed and emotional. It was truly the event of a lifetime. If I could, I'd attend every bi-annual D23 Expo because you never know what they have in store for you. The sneak peeks, first-looks, surprise guests, and expo floor are all more than you can wrap your head around. These were my 10 most memorable moments from the 2017 D23 Expo.
1. Disney Legends Awards Ceremony
This was the first panel that we attended on the very first day. Basically, I went into it with a child's eyes. I wasn't completely sure what to expect, but boy was I pumped up for it! I knew huge icons like Oprah Winfrey and Stan Lee were going to be honored but I wasn't sure that they would actually be in attendance. They were. And I cried.
Some of the biggest Disney icons of all time were honored as Disney Legends at the 2017 D23 Expo. I was shaking, crying, and overcome with emotion while watching this. I couldn't help but think, "Am I really here right now? Is this real life"? It's one thing to see these individuals on TV and in your favorite movies, but it's another to sit in a room with them as they are giving a speech on stage.
Some of the Disney Legends awarded were:
Carrie Fisher (the emotion in the room was unbelievable)
Oprah Winfrey
Stan Lee
Whoopie Goldberg
Mark Hamill
I knew each and every honoree (even those I didn't mention) deserved to be Disney Legends, but after hearing their humble speeches, I couldn't help but to feel like I knew them a little but more. I understood their deep connection to Disney and felt, for the first time ever, like I have something in common with them. It was a Disney fan's dream come true.
2. Walt Disney Archives Presents – A Pirate's Life For Me
Every day at the 2017 D23 Expo, I passed this Pirates exhibit and every day I reminded myself to be patient because on the final day, I'd be exploring the exhibit with my group. It was well worth the wait.
The Walt Disney Archives Presents – A Pirates Life For Me exhibit isn't only an exhibit for fans of the Pirates of the Caribbean movies. It's for fans of all pirates in all Disney movies. The exhibit displayed artifacts from the pirates that we all know and love and yes, they even showcases original Audio-Animatronics figures from the Disneyland ride! It was truly a treat for Pirates of The Caribbean fans because there were costumes, set pieces, and props from the franchise!
What was I the most excited about? The costumes from the new Descendants 2 characters! I can't get over how incredibly intricate each costume is from that film and the new "pirates" Uma and Harry Hook had their very special costumes displayed at the exhibit.
I also freaked out just a little bit over the Pirates from James and The Giant Peach because that's one of my all-time favorite movies! I've seen it more times than the average person, haha.
The Walt Disney Archives exhibit was incredibly impressive. It was fun to see how many pirates have been featured in Disney films! From cartoon pirates to live-action ones, they all hold a special place in Walt Disney history and completely deserved to be recognized as a group.
3. Disney Music Emporium
We enjoyed a special visit to the Disney Music Emporium, which was on the 2017 D23 Expo show floor. I visited the DME a couple of times at the event because the Disney records pull me in every time. As I walked past this little section, The Rogue One picture disc was spinning and basically just calling my name. I couldn't help but to take a peek at what they had to offer. It wasn't until we visited one last time, that I finally picked up a little something special.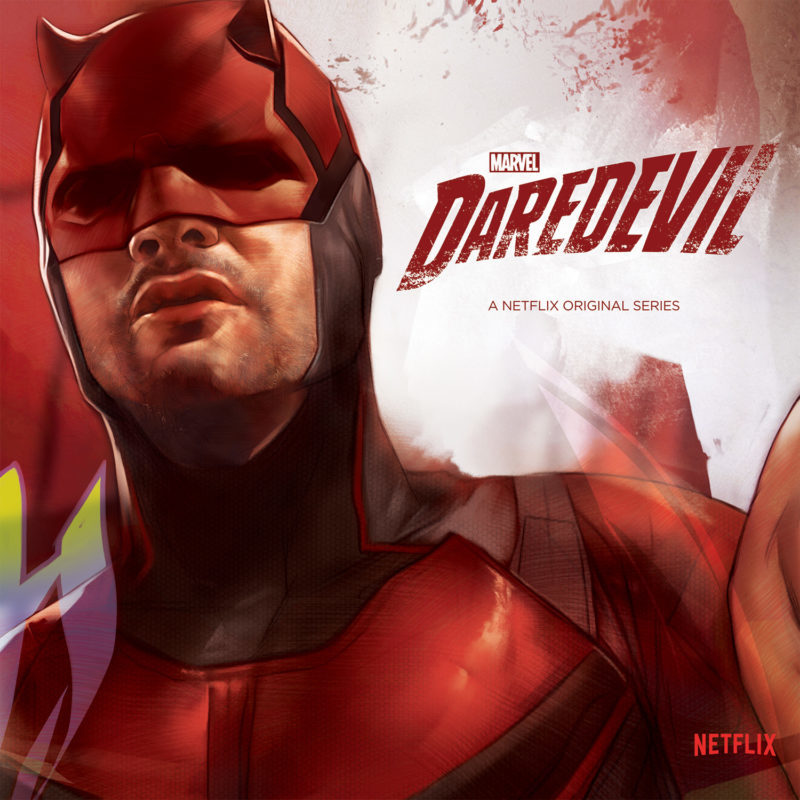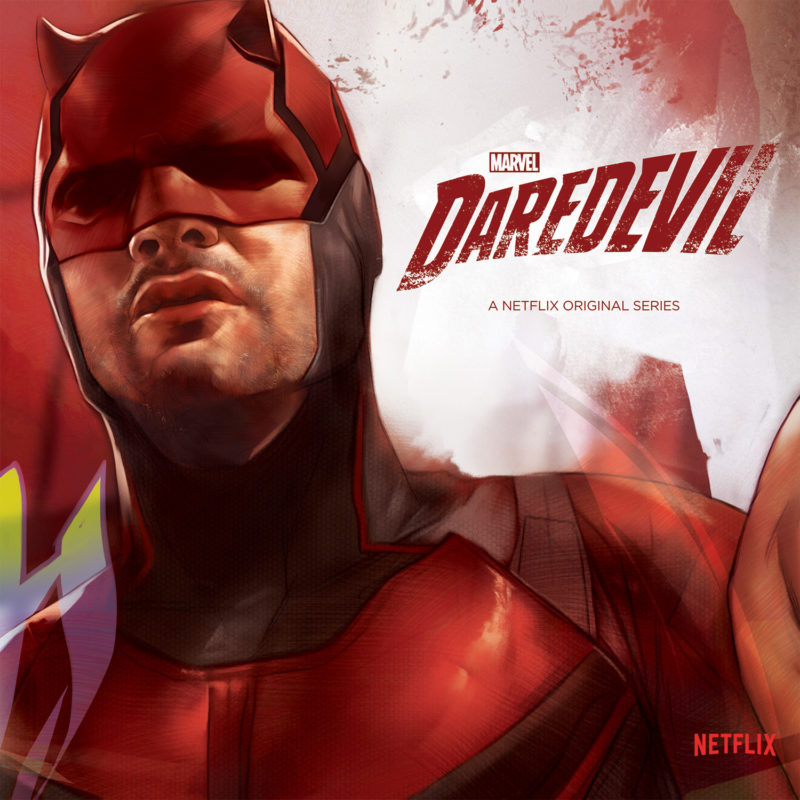 I grabbed the Marvel Netflix D23 Expo Exclusive records! My fiancé is stoked. I also got a lovely Walt Disney Record The Legacy Collection Robin Hood two-disc set that was released for the first time at the expo!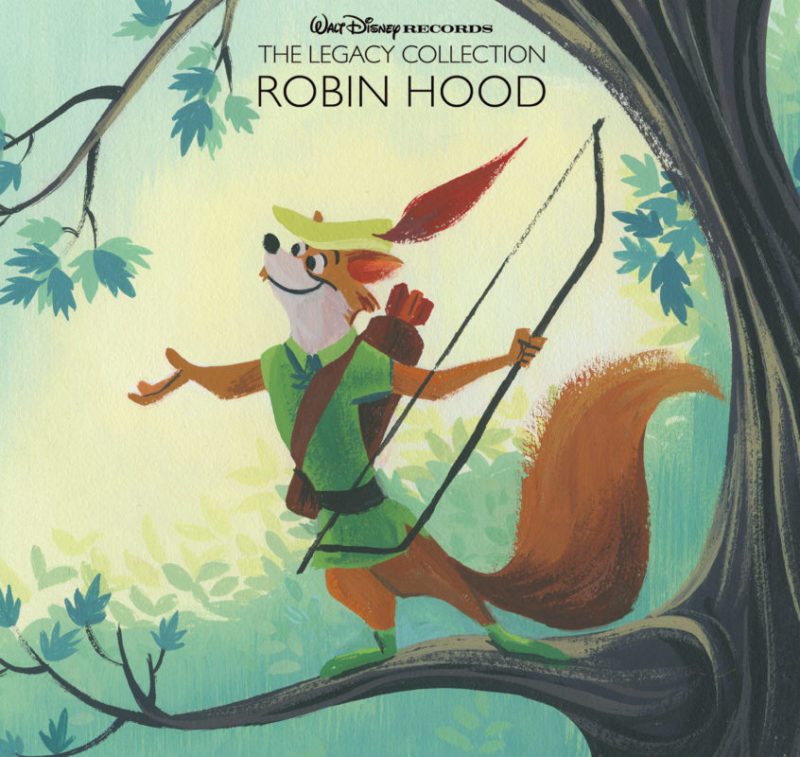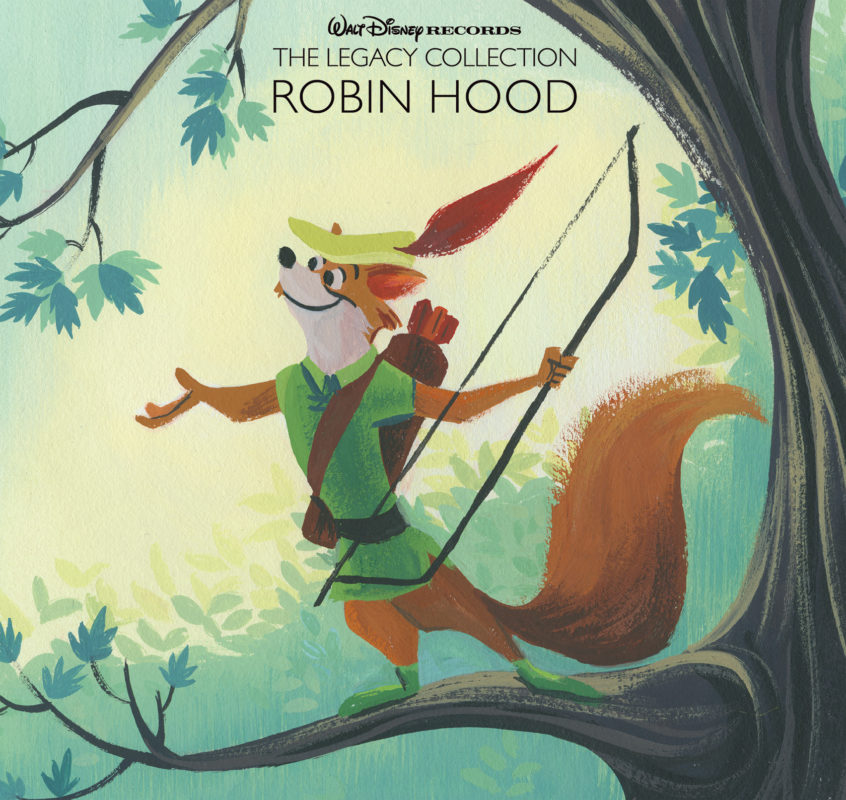 Walt Disney Records The Legacy Collection Robin Hood, a two-disc set, will be released for the first time during the expo. Disc one of the collection includes the songs and score and disc two includes previously unreleased demos and bonus tracks performed by Louis Prima. Also included are extensive liner notes by Disney historian and writer Paula Sigman-Lowery. The CD cover and 20-page booklet feature newly created artwork inspired by ROBIN HOOD from Lorelay Bove, a visual development artist at Walt Disney Animation Studios (Tangled, Winnie the Pooh, Wreck-It Ralph)
Check out the full Legacy Collection here
4. Alan Menken Concert
Oh what a treat the Alan Menken Concert was. This was a one-man show with the legendary Alan Menken and his piano. He's written some of the most icoic Disney songs to date and he will be working on some of the new films, like the live-action The Little Mermaid, along side Lin-Manuel Miranda, as announced at his concert.
"Under the Sea." "Be Our Guest." "Colors of the Wind." This is just some of the unforgettable music written by Disney Legend Alan Menken over the course of his unrivaled career. Menken's iconic melodies have been stuck in our heads and are firmly imprinted on our hearts—and now he's giving us the chance to hear them like never before. Menken will present a brand-new one-man show, A Whole New World of Alan Menken, in which the Disney Legend will perform songs from beloved Disney films and share stories from his incredible career in film, TV, and theater. This special concert will be filled with magical musical memories that will make your heart sing!
Alan Menken not old gave us a live performance of all the songs Disney fans know and love, he told us the story behind most of them. Along with photos and videos, Alan gave us a concert that will live in our hearts forever.
5. Chatting with D23 Fan Club Vice President, Michael Vargo
We also had the pleasure of chatting with the D23 Fan Club Vice President, Michael Vargo who gave us an insider's look at the fan club and the D23 Expo. He dished on all the perks D23 members get at the D23 Expo, like exclusive access to panels and free gifts on the show floor.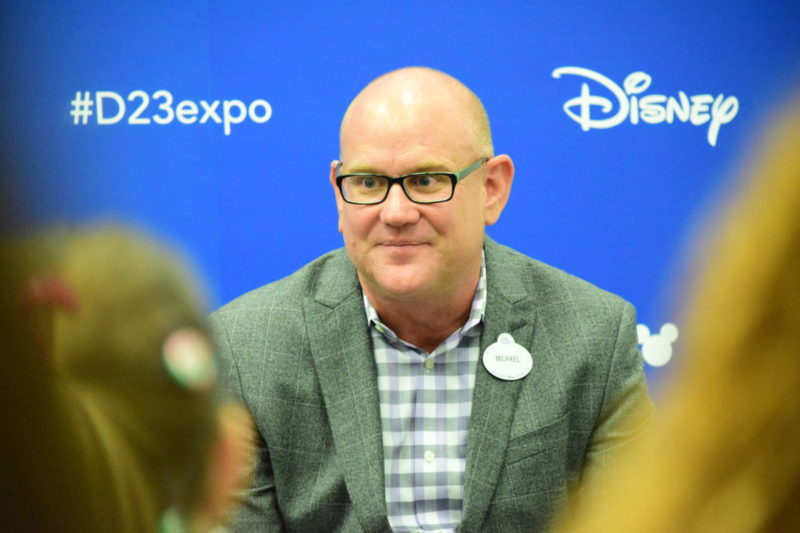 Outside of the expo, D23 members get to be among the first to visit new Disney attractions, such as the upcoming Star Wars: A Galaxy's Edge coming to parks in 2019. With free screening, limited-edition gifts, and a very low price. I can't help but to wonder why we aren't all D23 Fan Club members at this point.
6. Shopping at Disney Dream Store
I was lucky enough to shave off some time for shopping at the Disney Dream Store. This is the hot spot for all of the Disney Exclusives at the D23 Expo. It's a collector's dream come true. Maybe that's why it's called the Dream Store. They had exclusive pins, jewelry, mugs, shirts, dolls, figurines, and more! They even had artists ready and available to sign some of the exclusives you were buying. It really doesn't get much better than that!
I picked up a few Alex and Ani bracelets and a pin. Oh, how I wish I could have spent more time in that store. You can take a look at what was in this year's Disney Dream Store here.
7. Pixar Animation Panel – All the princesses!
By now, you've heard of the epic moment at the Pixar Animation panel where the voices of all the Disney princesses joined the stage. It was one of the most magical and most hilarious moments at the entire expo. You can read all about it in my Pixar and Disney Animation Panel recap.
8. Live Action Panel – All the superheroes!
Just as they did with all of the princesses, the Live-Action panel brought many of the superheroes we all know and love to the stage in an effort to celebrate Avengers: Infinity War! I'm pretty sure I have never screamed that loud in my entire life. Robert Downey Jr. was in the same room as me. Sigh. You can read all about it in my Disney Live-Action Panel Recap.
9. Disney Parks Panel – Everything coming to WDW!
I almost lost it as all of the new attractions, resorts, and more exciting things for Walt Disney World were being announced. I am a Florida girl, so I couldn't help but to feel like a kid while thinking of all the new things in store for the park that has made so many magical moments come to life for me. I am the most excited about Star Wars: A Galaxy's Edge, Toy Story Land, and of course the new Guardians of the Galaxy ride. Read all about it in my Disney Parks and Resorts Panel Recap.
10. The Lion King Celebration
This was the highlight of the entire 2017 D23 Expo for me. The Lion King is a movie that gives me more nostalgia than any other movie on the planet. I sing "I just can't wait to be kind" at least once a week and I have for what feels like my entire life. We got to hear the voice of Pumbaa sing "Hakuna Matata". It really doesn't get better than that.
The original singer of "Circle of Life" hit the stage with hundreds of other performers to sing that classic Disney song, as I sat with tear-filled eyes. I sang along and couldn't help but to think of the joy The Lion King brought to my childhood. My heart was so full after that entire celebration.
What were your favorite 2017 D23 Expo Moments?