I had the pleasure of attending the 2017 D23 Expo in Anaheim, CA where the biggest Pixar and Disney Animation announcements took place just a few short days ago. In true Disney fashion, they kept the magic and wonder alive with special appearances, huge surprises, and first-looks at the most anticipated upcoming Disney and Pixar films.
What better way to bring you into these special moments than to give you a recap of the 2017 Pixar and Disney Animations panel? I'll be sharing my personal experience at this special panel, as well as the biggest announcements that took place.
My 2017 Pixar/Disney Animation Panel Experience
This was my first time ever attending the D23 Expo, but it sure has been on my bucket list for quite some time now! It's basically a comic con for Disney, Pixar, Marvel, and Star Wars fans. This event is so popular that each day of the event was sold out this year. This particular panel was so excitable that fans waited in line for 4+ hours just to get a seat!
My experience was a bit different because, as a member of the press, I had special reserved seating so I got a great seat and a wonderful view of the stage and large screens. While press was allowed to use devices during the expo (to share the breaking news), fans were not allowed to use phones in the panel. No photos, video recording, or audio recording was allowed. I personally didn't mind because it was nice to just live in the moment for once.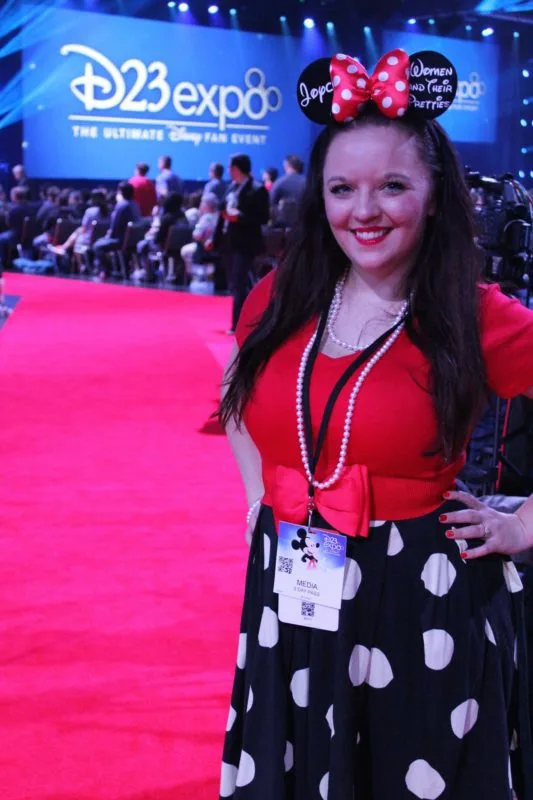 As the Pixar Panel creeped closer to the start time, the lights dimmed and all of the screens lit up with a montage. But not just any montage – a Disney Animation and Pixar montage that featured our favorite animated movies, as well as new and upcoming Pixar films. I felt a huge sense of belonging as I sat in a room with thousands of people who loved Disney like I do. The crowd roared as the screens lit up with the faces of characters that have touched our lives in ways that cannot be described with words.
And then, John Lasseter chief creative officer of Pixar and Walt Disney Animation Studios, entered the expo hall. He obviously made a grand entrance by throwing t-shirts to the crowd! After pumping up the crowd, John walked onto the stage and began rolling out the announcements, with a few surprises of course.
New Pixar movies coming soon
1. Coco – In theaters 11/22/17 (Performance & Guest Appearances)
We were surprised with a live performance of the Coco original song, "Remember Me". Anthony Gonzalez (voice of Miguel) and Benjamin Bratt (voice of Ernesto de la Cruz) put on an unforgettable performance that was topped off with performance who danced along the aisles of the hall as we all sat in awe.
The key theme of Coco, as told by director Lee Unkrich: "The importance of remembering loved once both in life and beyond."
Fans in attendance all received an exclusive "Coco" poster depicting the film's iconic skull guitar.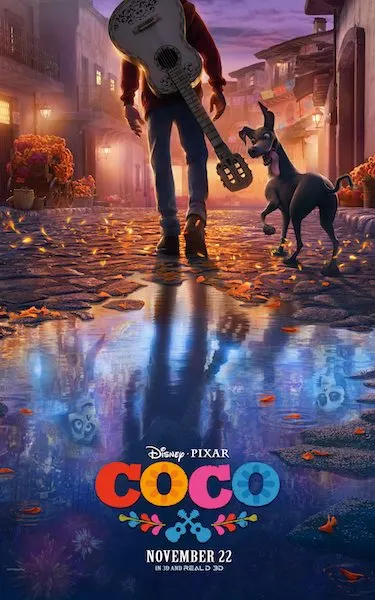 Unkrich, co-director and screenwriter Adrian Molina and producer Darla K. Anderson shared details about the original story with the crowd. In theaters Nov. 22, 2017, COCO introduces Miguel, an aspiring musician whose family long ago banned music. Desperate to prove his talent and follow in the footsteps of his idol, Ernesto de la Cruz, Miguel makes a fateful decision and finds himself in the Land of the Dead, where he meets his extended family and charming trickster Hector (voice of Gael García Bernal). Together, they set off on an extraordinary journey to unlock the real story behind Miguel's family history.
2. Olaf's Frozen Adventure – Opening in front of Coco 11/22/17 (Special Guest Appearances)
This was one of the most memorable moments of the 2017 D23 Expo for me. Kristen Bell (voice of Anna) surprised the audience by showing up on stage to introduce the new "Frozen" holiday featurette.
As we were watching Olaf skip around, like his usual perky self, the video's sound cut off. We were all sure that it was a technical glitch as Kristen said "Can someone get the sound fixed?" Then, all of a sudden she says "I guess we'll have to do the sound live" or something along those lines. Next, we hear Olaf's voice and Josh Gad runs to the stage!
Josh Gad and Kristen Bell voiceover the rest of the featurette sneak peek! It was a pinch-me moment and it was so much fun to watch Kristen and Josh's expressions as they voiced their roles as Anna and Olaf.
Because I know you're thinking it: Yes, Kristen Bell is as flawless and sweet in person. And, Josh Gad is a big ball of energy and fun, just like Olaf!
3. Incredibles 2 – In theaters 6/15/18 (Sneak Peek and Special Guest Appearances)
Incredibles hasn't been one of my top Pixar movies, but after this panel, I can't help but to fall in love with it. I think I need to rewatch Incredibles and then mark my calendar for Incredible 2. After seeing a first-look of Incredible 2, I can't help but giggle.
We also got a hilarious look at what the world thinks of none other than, Edna Mode. I mean, she's kind of a big deal. Stars like Heidi Klum and Kendall Jenner spoke about how great Edna is in this exclusive video below:
We had the pleasure of director, Brad Bird announcing all the deets of Incredibles 2. I was super excited to see him on the stage, as
I interviewed him in 2015 about Tomorrowland
! To make everything even more exciting, the cast of Incredibles 2 joined Brad Bird on the stage! So we were surprised with the Incredibles 2 cast, Incredible (
Craig T. Nelson
and
Holly Hunter
), Violet (
Sarah Vowell
), Dash (newcomer
Huck Milner
) and Frozone (
Samuel L. Jackson
)! Seriously, I about died when SLJ walked onto the stage. He's a legend!
4. Toy Story 4 – In theaters 6/21/19 (Special Guest Appearance)
I am the most excited about Toy Story 4 than probably any upcoming movie. Tom Hanks and Tim Allen are 2 of my favorite actors. They bring such nostalgia to my life. I must say, I was spoiled and hoping for these two to enter the stage. I would have literally bawled. However, a special guest still joined us for a quick chat about Toy Story 4.
John Lasseter invited Pixar's Josh Cooley ("Riley's First Date?" short) to the stage, revealing that Cooley has assumed full director responsibilities for TOY STORY 4. The pair brought with them a behind-the-scenes look at a day in the director's life at the Northern California studio. Produced by Jonas Rivera ("Inside Out"), TOY STORY 4 is slated for release on June 21st, 2019!
New Disney movies coming soon
1. Ralph Breaks The Internet: Wreck It Ralph 2 – 11/21/18 (Sneak Peek & Special Guest Appearances)
I'm shockingly more excited about this movie than the others. Honestly, I don't think I've seen all of Wreck It Ralph, but after watching the sneak peek of Wreck It Ralph 2, it's on the top of my watch list! Directors Rich Moore and Phil Johnston hit the stage at D23 Expo 2017, introducing Emmy®-winning actress and comedian Sarah Silverman, who returns as the voice of Vanellope von Schweetz. I'm personally a huge fan of Sarah Silverman and was thrilled to see the Directors of Zootopia hit the stage, as I've had the pleasure of chatting with them previously.
We got to see an incredible scene from Wreck It Ralph 2 where Vanellope meets a bunch of Disney princesses! The scene had all of us dying with laughter because it was so odd to see all the princesses in one room, welcoming Vanellope as their own. Then, we got the surprise of a lifetime!
Since every Disney princess was voiced by the original actresses, we were surprised with appearances by all of the actresses of the princesses that we know and love! Auli'i Cravalho ("Moana"), Kristen Bell (Anna in "Frozen"), Kelly MacDonald (Merida in "Brave"),Mandy Moore (Rapunzel in "Tangled"), Anika Noni Rose (Tiana in "The Princess and the Frog"), Irene Bedard ("Pocahontas"), Linda Larkin (Jasmine in "Aladdin"), Paige O'Hara (Belle in "Beauty and the Beast") and Jodi Benson (Ariel in "The Little Mermaid") were welcomed on stage for the largest gathering of Disney Princesses in history. Each princess was announced by the princess before her. We were all laughing and crying so hard!
Walt Disney Animation Studios' follow-up to 2012's WRECK IT RALPH leaves the arcade behind, venturing into the expansive universe of the internet—which may or may not survive Ralph's not-so-light touch. Outcasts-turned-BFFs Ralph (voice of John C. Reilly) and Vanellope von Schweetz are reuniting with Fix-It Felix (voice of Jack McBrayer) and Sergeant Calhoun (voice of Jane Lynch). Filmmakers revealed a new character, Yesss, an algorithm who plays an important role in Ralph and Vanellope's journey within the internet. Golden Globe®-winning actress Taraji P. Henson ("Empire") lends her voice to the character. "Yesss is a new character who owns the website Buzzaholic," said Henson. "Yesss knows about everything cool and on trend. And she does spell her name with a triple 's.' Yesss is very savvy, smart and sexy."
2. Frozen 2 – 11/27/19 (Special Guest Appearances)
The world will go crazy when Frozen 2 hits theaters. We didn't see a sneak peek of the Frozen 2, but we did get a behind-the-scenes look at the the research for this film. I love seeing the hard work and dedication behind the films that we all adore!
Directed by Chris Buck and Jennifer Lee, and produced by Peter Del Vecho, Walt Disney Animation Studios' feature-length follow-up to 2013's Oscar®-winning film FROZEN is slated for theaters on November 27th, 2019! Kristen Bell, Josh Gad, Idina Menzel andJonathan Groff are reprising their roles in an all-new story. John Lasseter, Bell and Gad shared with FROZEN fans a behind-the-scenes video showcasing the filmmakers' recent research trip to Norway, Finland and Iceland.
Upcoming, untitled Pixar and Disney movies coming soon
1. Untitled Disneytoon Film 4/12/19 (Sneak Peek and Special Guest Appearances)
What I love about the D23 Expo is that special announcements and sneak peeks are saved for the fans of the expo! The untitled film is going to be based on space and aviation. We watched a sneak peek and the visuals are beautiful! It's going to be a good one. I'm not sure that I can wait to see more! I'm not very good at being patient with new movies. Especially Disney movies!
John Lasseter kicked off the presentation by announcing Disneytoon Studios' original new animated movie, "Untitled DTS Film." Directed by Klay Hall and Bobs Gannaway, and produced by Ferrell Barron, the theatrical feature film explores the future of aviation—taking moviegoers to the edge of discovery in the air—and beyond. "Untitled DTS Film" opens in theaters on April 12th, 2019!
2. Untitled Pixar Film (Special Guest Appearance)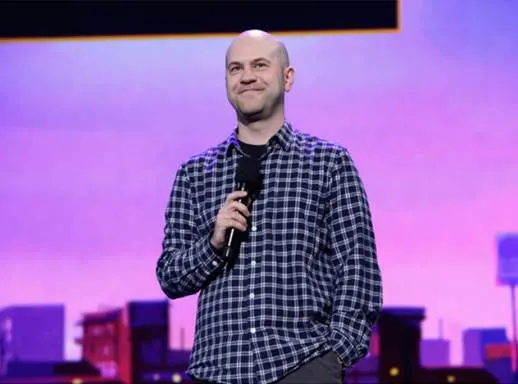 I'd say that this is in my top 2 Pixar films that I'm looking forward to in the coming years. The story is so beautiful and heartbreaking and full of emotion. I cried while he told his story, so I just know I'll be a glass case of emotion when I see this film. I look forward to finding out more and with every trailer and sneak peek, I'll be a mess – but I love that!
Director Dan Scanlon, who helmed Pixar's "Monsters University," joined Lasseter to share a few details about an all-new original feature film currently in production at Pixar Animation Studios. According to Scanlon, who lost his father at a very young age, the film is inspired by the question he's always asked: who was my father? The story is set in a world with no humans—only elves, trolls and sprites—"anything that would be on the side of a van in the '70s," said the director. "In the film, we're going to tell the story of two teenage elf brothers whose father died when they were too young to remember him. But thanks to the little magic still left in the world, the boys embark on a quest that will allow them a chance to spend one last magical day with their father." Kori Rae ("Monsters University") will produce.
More 2017 D23 Expo Exclusives!