Today I want to talk to you about friendship. As a woman, it's okay to demand the type of friendship that you deserve. In fact, it's sometimes necessary. I will talk more about this and more in today's post.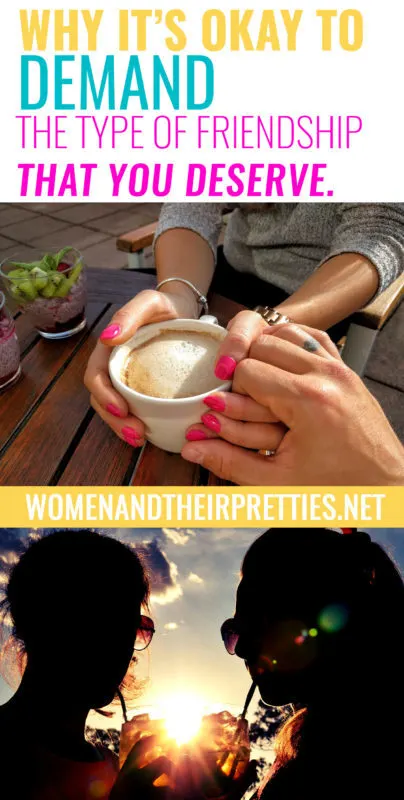 Should we, as grown ass women, be asking demanding things from other women? Should we have to tell our "friends" what we need and want from them?
Yes. You absolutely should!
Being a friend means being honest about how you feel and you shouldn't feel like partial friends are okay. You're worth so much more than that. So what type of friendships do you allow in your life? So many women are proud of the friendships that can "pick up right where they left off". You know the kind: It's the friend that you don't talk to for months but when you talk again, it's like no time has passed. I know, it's a friendship that we all dream of having, right? WRONG.
I'm not that person.
I'm not the friend you don't talk to for weeks or months, only to "pick up right where we left off". That's not how friendship works. Not my kind of friendship, at least! If that's the only kind of friendship you have to offer, then you can keep it. I don't want it.
It's okay to demand the type of friendship that you deserve!
I'm
over
pretending that I'm okay with half ass friendships. Where I come from, we call these frenemies or acquaintances –
not
friends. Friends are supporters, encouragers, givers, helpers, and listeners. Friends are
not
strangers and conveniences. They are
not
people who like your status on Facebook but don't answer your texts. There's a distinguishing difference. I don't need another social media follower. I need a friend. A real life, equally giving, selfless
friend
. I'm not asking for perfection and you shouldn't either.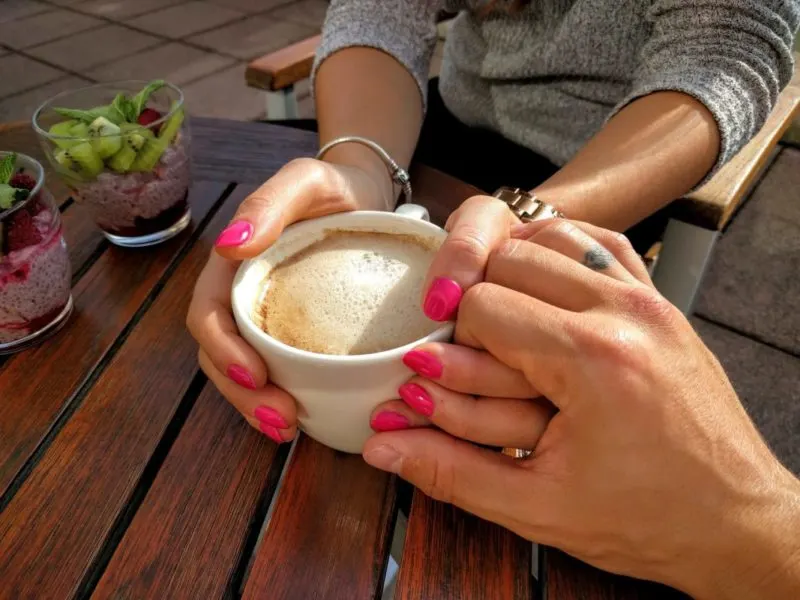 Friendship expectations; who needs them? Me. I do.
I'm not afraid to demand the type of friendship that I deserve. I need friends that nourish my soul. I need friends that I'm deeply connected to. I refuse to settle for anything less than meaningful relationships with people who make me a priority. If I wanted to wonder if someone was thinking of me or missing me, I'd get back with my cheating ex.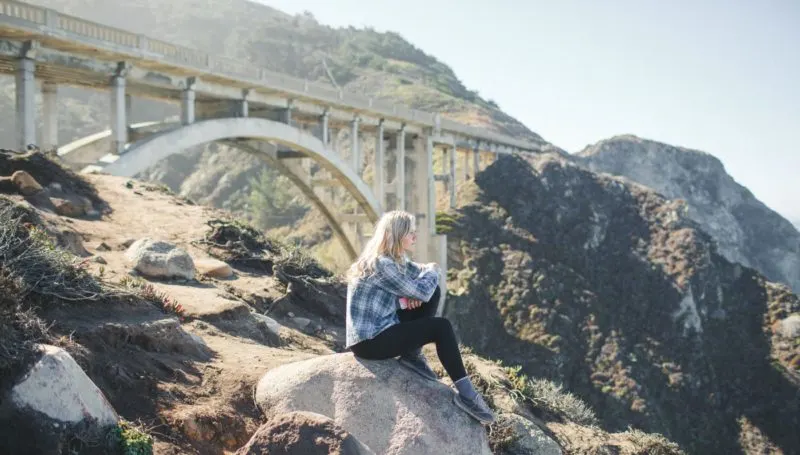 Im not that teenage girl anymore. The one who waits, wishes, and wonders where I stand in someone's life. That's not how I want my life to be.
I vent these emotions to others and they say things like, "That's how adult friendships are. People have kids and families and you don't really talk to them much anymore." No. That's absolutely an excuse. You make time for the people and things you want to make time for. With all the ways to communicate at the tip of our fingers, no excuse is acceptable, from anyone.
Not from the friend who works full time and goes to school. Not from the friend who just has a busy life. Not from the friend with a new family. Not from the friend who's always traveling. Not even the family-oriented friend.
I know what a real friend looks like.
I don't accept excuses because I do have friends with busy lives that always manage to make time for me – whether it be through a conversation on Facebook, a good video chat, or an hour long phone call. I know what a good friend is which is why I can say that I will not accept anything less.
There's no excuse for being a shitty friend.
There's no excuse for texts that go without response, unanswered calls, messages that are read without response, or weeks without a word. How desperate would I have to be to continue reaching out to someone who constantly ignores me? At that point, it just isn't worth it to me anymore. I'd rather not have any friends than have fake friends.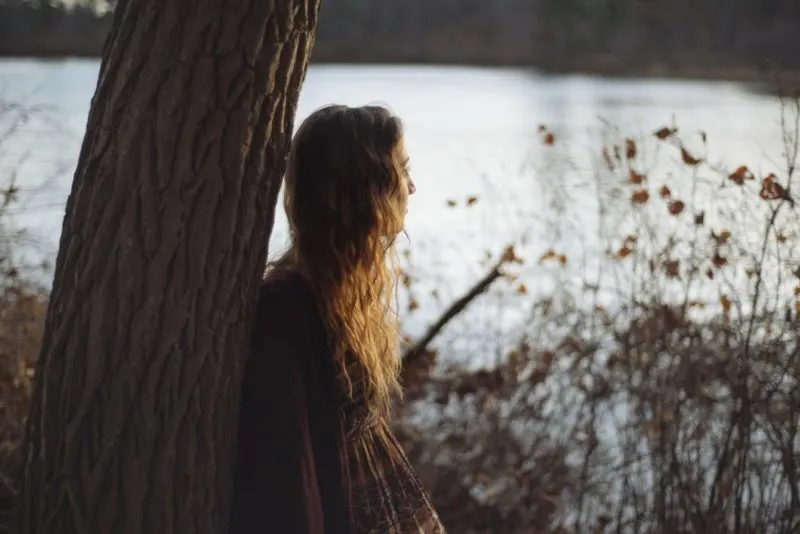 I refuse to be anything other than a priority.
I am worthy of a priority position in my friend's life. If they only think of me when I contact them, then we are not friends. We are acquaintances. Basically, that puts me on the same level as a coworker. We only talk when it convenient – not when it requires any sort of effort or initial contact.
Friends are people we choose. If you aren't choosing me, then why the hell should I choose you?
I will no longer allow myself to feel guilty for getting upset about being an after thought. This is my unapologetic self. Provide the type of friendship that I deserve, or we will not be friends at all.
I think it's time that I break-up with a few friends.
What do you expect from your friends?