Walt Disney World provided Women and Their Pretties with media passes in exchange for our feedback about the park. All opinions expressed here are our own. This post contains affiliate links.
It's a place every child dreams of visiting. It's where couples get engaged. It's where we meet our favorite characters for the first time. Walt Disney World is truly where the magic happens, but if you aren't prepared for your Walt Disney World trip then the magic might be stripped away. I visited Walt Disney World three times this year with first timers – it's a perk of living near Orlando. If it weren't for my boyfriend and I planning and preparing everything, those first timers may not have had such a magical trip. Most people plan their first Disney trip without guidance.
1. There will be a lot of walking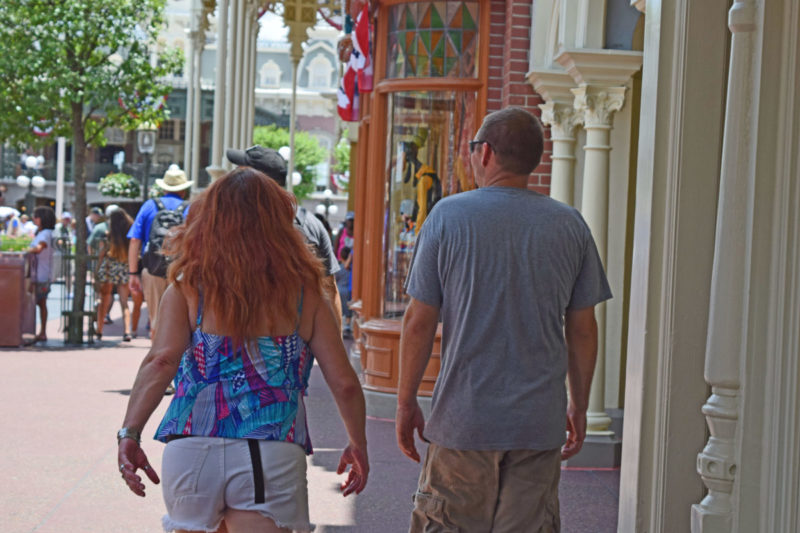 Please, wear comfortable shoes! Do not wear brand new shoes. You will be walking a lot more than you think. Walt Disney World is huge. Even if you're only visiting one park, you will be walking a lot. The last time I visited, we walked over 27,000 steps (thanks Fitbit for tracking our steps). There will be moments when you have to run from one side of the park to another just to catch a ride. If you're doing Disney the right way, you will only be sitting for your meals and on the rides. There's no time to rest! You can't miss a thing!
2. Prepare to stand in line for a very long time
Maybe you've never been to Disney or maybe this is the first time visiting in years. Either way, I want you to prepare for the long lines. There's nothing more frustrating than the family that's complaining about the wait times. It's very rare to find a wait time under 45 minutes, especially at Walt Disney World's most popular park, Magic Kingdom. If you're visiting and planning to ride a new ride, like Epcot's new Frozen ride, then you can expect to wait hours – no, I'm not exaggerating. Even the lines to meet the Disney Princesses will be over an hour. Bring activities for the kids, wear comfortable shoes, carry snacks and water, and you'll be good! Don't let the wait times deter you. I promise that every ride, every line, every wait time is worth every single second.
3. It's going to be hot… or it could be cold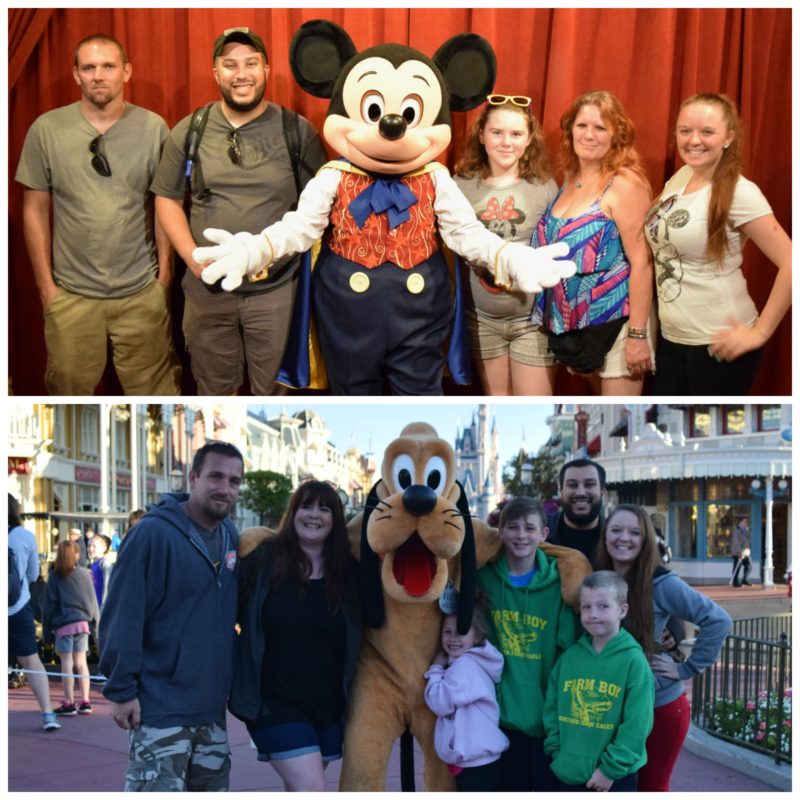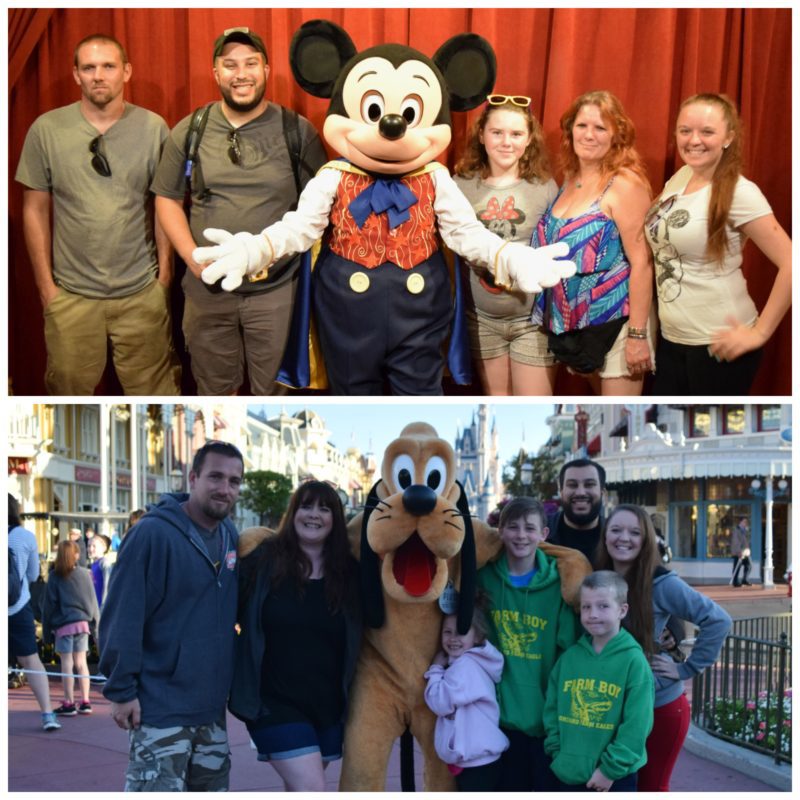 You're probably thinking 1 of 2 things right now: "Duh, it's hot in Florida" or "I'm from the North, it wont be cold to me". Our weather is completely unpredictable. My family visited from up North in April and it was very cold at Disney. It's not necessarily the temperature that is bothersome – it's the wind chill. Remember, there is a lot of water in Florida – the ocean, lakes, ponds – when the wind starts blowing, in picks up that cool breeze and will freeze you half to death.
As for the heat, it may say 85 degrees, but it could feel like 100 and that's not an exaggeration. The humidity is ridiculous. Plan a warm set of clothes and a cool set of clothes. Check the weather the day before you visit because you never know. For the hot days, I recommed light colored clothes – shorts, tanks, and comfy flip flops. I always wear leggings and Reef flip flops (the most comfortable on the planet).
4. You get 3 free fast passes
Disney has implemented a new system that allows each guest to reserve three fast passes per Disney ticket, per day. Right now, you can only use them at one park, so if you have a park hopper, you need to pick one park to use all of your fast passes at. Be sure to connect all of the tickets in your party to the My Disney Experience section of their site or app. This way you can reserve fast passes for everyone at the same time. There will be an hour time frame in which you can use the fast passes. Be sure to schedule in a way that allows you to get from one ride to another easily. You don't want to book the fast passes back to back if they are across the park from one another. You will be running around like crazy people. Be sure to look at the map and check all of the rides before comitting.
Walt Disney World Fast Pass Tips
After you use your third fast pass, you can go to a Kiosk to get 4th fast pass for free. So, book your fast passes for earlier in the day.
If you get to the park and see a very short line for a ride that you fast passes – you can change your fast pass on the app! It just has to be before the time frame that you booked it.
Download the My Disney Experience app to keep track of your fast passes, wait times, access the map, and to keep track of any other reservations that you have.
5. Reserve a restaurant
Unless you want to squeeze into one of their diners or cafes, you should definitely reserve one of the restaurants. There is not cost to reserve, just make sure that you cancel ahead of time if needed because you will be charged a fee, if you don't show up. The restaurants are nice because you can sit down in the AC and relax for an hour or so. You can enjoy full meals cooked by award-winning chefs. The food isn't as expensive as you'd think, considering the fact that you get quality food and reasonable portions. There are even character dining experiences where you can mingle with the characters. It's completely worth it!
6. Plan a full day at each park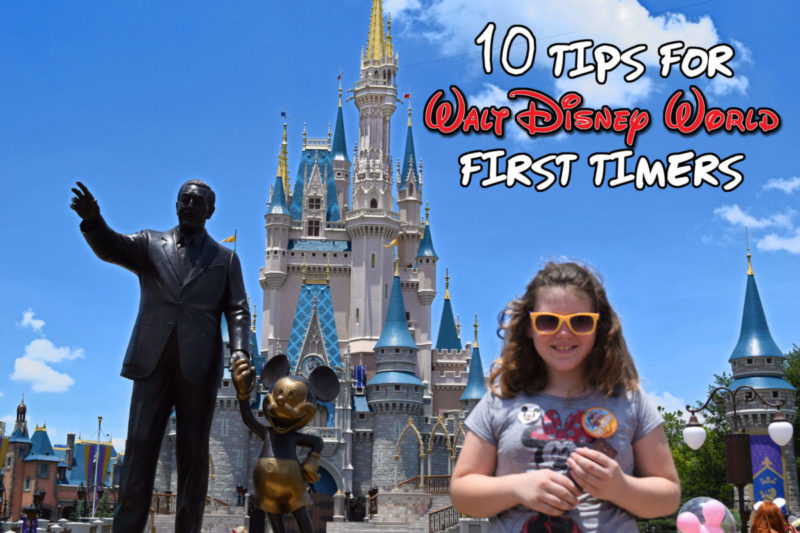 If you really want to get the most out of your trip, plan a day at each park. While park hopping is fun for the locals, it's not the best idea for a Disney newbie. Even if you plan to split your day between two of the less popular parks, like Epcot and Animal Kingdom, I wouldn't recommend it. There's a lot to see and a lot to do. Your best bet is to go to each park from open to close. This way you can experience everything and not leave wishing that you'd made the time to ride a certain ride or see a specific show. Plus, this makes it a lot easier to take all of the pictures you want. The worst decision you could make is to go to Disney and not take enough pictures.
7. Be at the park an hour before it opens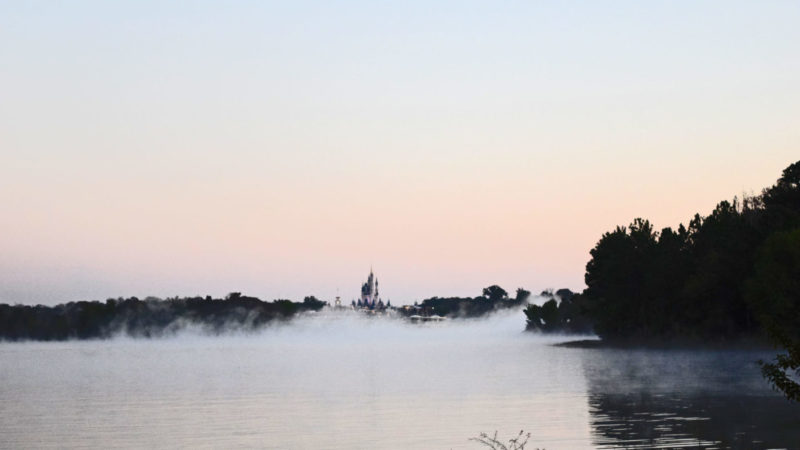 I know what you're thinking – "An hour! That seems a little extreme!" Trust me. After you park, ride the tram, and then hop on the monorail or the boat, you'll be thankful for that hour. Honestly, 2 hours is really ideal. That will give you time to do all of the above and time to get to the front just in time for the morning show (assuming you're going to Magic Kingdom). I'm actually not sure if the other parks have shows in the AM, but Magic Kingdom's show is so much fun because they pick one family from the crowd to join the characters! I'm not going to say too much because I don't want to ruin it for you.
8. Plan for a very long day
If you think you will be leaving Walt Disney World by dinner time then think again. There's way too much to do and you can't miss the night shows! We are usually at Magic Kingdom for about 14 hours. We like to get there early and stay until the end of the parade, light show, and fireworks. It's completely worth it! We also just took advantage of the new Animal Kingdom nighttime show, which was incredible (more to come on that soon).
9. Bring a backpack
Unlike Universal Studios, at Disney you can bring your backpack on every ride. They have pockets on most of the ride, so you can store your bag securely. We've even carried our backpacks onto rollercoasters, like Animal Kingdom's Expedition Everest. A backpack is almost necessary at a park, especially if you're bringing your children. I recommend that you bring a bottle for water, sunblock, a small water fan, ibuprofen, power banks (especially if you're planning to play Pokémon Go, which I recommend at amusement parks), and any snacks that you might need. Disney understands that we are human and we have things that we need to carry with us. Plus, it's always nice to have a backpack in case you plan to buy a little something.
10. Grab your free 1st visit button
You have to get yourself a free 1st visit button while you're there! You can walk up to just about any shop and ask for a 1st visit button. I would recommend the main shops near the entrance, but you can try any shop. You can even ask at the ticket booth. Definitely grab yourself a button and write the year on it. You want to remember this forever!
Good luck to all Disney first-timers! I hope you enjoy your special trip. Disney is where the magic happens and I hope that these Disney World tips have made your trip just a little more magical.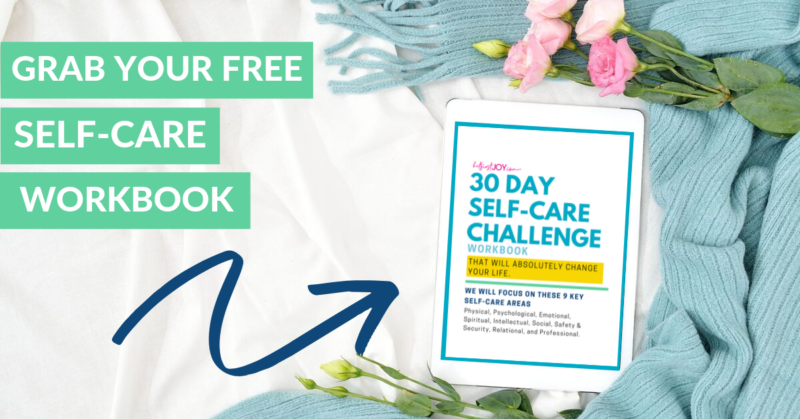 DISCLOSURE
As an Amazon Associate I earn from qualifying purchases. This post may contain affiliate links and/or promotional products, all opinions expressed are that of But First, Joy only. Read my full disclosure.