When it comes to shopping for any occasion I like to give thoughtful gifts that not everyone would think of. I mean you've probably read the 68 gifts for men that you probably didn't think of article – it's kind of my thing. When it comes to graduation gifts a few things come to mind. First, I think of the casual "money in a card" gift. Then I think of the cheesy graduation teddy bears and picture frames. There's also the more luxurious gifts, like a new car or a laptop. Those are all great, but they are also typical. I like the thought of giving something that the graduate will actually use on a regular basis.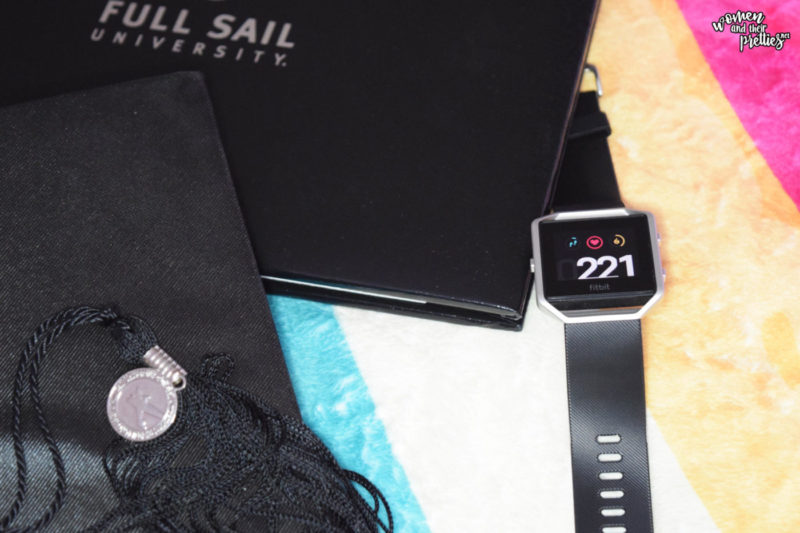 The Fitbit Blaze is the perfect graduation gift because it will benefits grads long after graduation. This isn't your average fitness band either – it's a watch! There are so many reasons that this is a perfect gift for graduates. It's not too cheap or too expensive. Plus, who doesn't love a new piece of technology? If you're trying to find the perfect grad gift – these are the reasons why the Fitbit Blaze should be on your shopping list.

Promotes health and activity
Let's face it, they are venturing out into the world without you telling them to eat right, exercise often, and maintain an active lifestyle. You can only raise them right and hope that they make the right decisions. A perfect reminder for your graduates to stay active is with the Fitbit Blaze. It tracks all of their steps, which for some reason, makes them want to be more active. Take it from me, I got my boyfriend one of these and all of a sudden he wants to walk more and eat better. It's funny how keeping track of your performance wants you to perform more.
Along with tracking your steps, the Fitbit Blaze keeps track of your heart rate, tracks your distance, calories burned, floors climbed, and active minutes. It even monitors your sleep! It's fun which makes it easier to love!

Stylish
While it's obviously a great device for fitness and health, it's really stylish. It's a watch with a touchscreen display that can easily be removed for charging. There are a number of bands colors and style that you can buy for your Fitbit Blaze. You can even buy frames for it. You can basically customize your Fitbit to your liking – even by mixing and matching colors/styles. It isn't too bulky and doesn't look strange. It looks like a technologically advanced watch. Well, it kinda is.

Keeps them connected
The most prominent feature of the Fitbit Blaze is that you can stay connected! You can see call & text notifications and calendar alerts on the display. This keeps you connected with whatever is happening when your phone is in your pocket or handbag.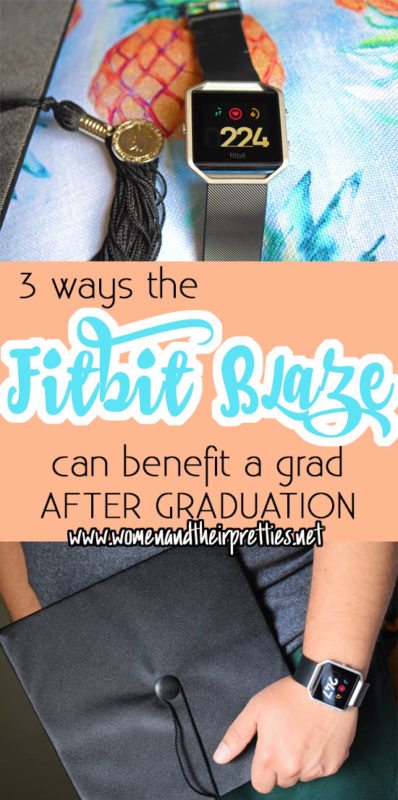 Have you made a decision yet? Even if you don't have a graduate to shop for, you can spoil yourself or your loved ones! The Fitbit Blaze is by far my favorite fitness band to this date. We've cycled through 4-5 fitness bands in the past 3 years! This one is beyond what I expected. A few other features that I love are that it's water resistant, has long battery life, and music control!
Connect with Fitbit: Facebook / Twitter / Pinterest / Instagram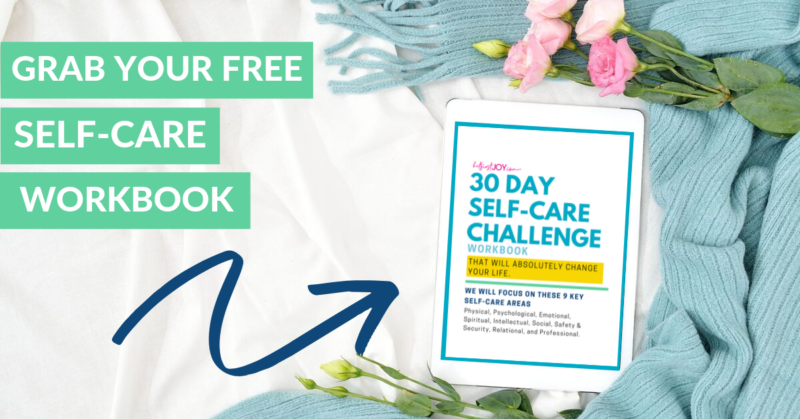 DISCLOSURE
This post may contain affiliate links and/or promotional products, all opinions expressed are that of But First, Joy only. Read my full disclosure.