Disney bloggers got an insider look at Descendants 2 in this inspiring Dove Cameron interview. Find out what she thinks of the new Villain Kids, how she feels about returning as Mal, and much more! This wickedly unbiased post is sponsored by Disney.
Dove Cameron Interview – Chatting with Mal
When Dove Cameron walks into a room, everyone stops an stares. She an aura about her that shines brighter than anyone else in the room. Dove walked into an interview room with 25 women and exuded sincerity and kindness. With an adorable smile on her face she posed for photos and then it was time to chat about the highly anticipated film, Descendants 2.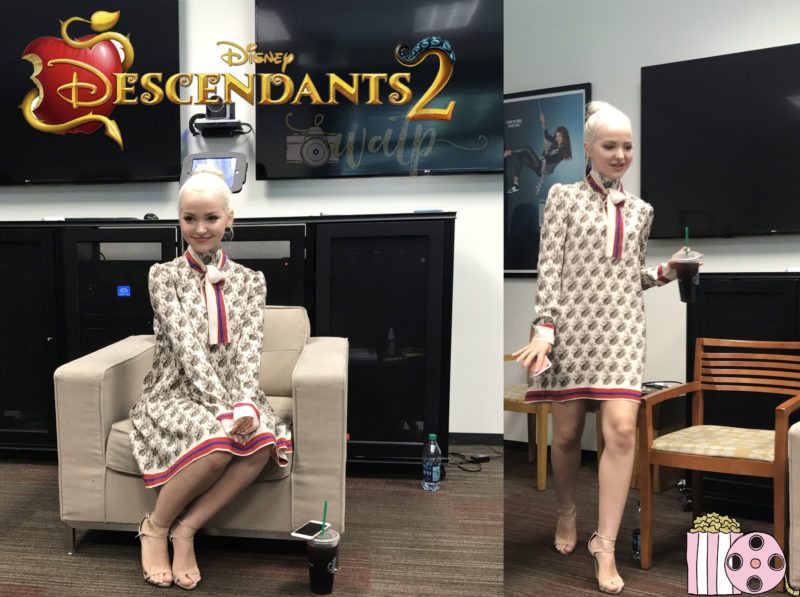 Mal finds her authentic self in Descendants 2
In the first Descendants movie, we see Mal struggle with being the her villain mother's daughter and being her true self. She has trouble following her heart because her wicked roots are always creeping up on her. In the second film, she starts to find herself. She does what she knows is right. This is explained a little more in this Dove Cameron interview:
"Everything that Mal was in the first one, we all are as a team, because a movie is such a collective experience. Kenny, the writers, and myself all threw strict notions of Mal's character out the window because she, as a human does, goes through life changes and experiences. She never had anyone growing up and she couldn't ever really find her footing with the one person that she did have to rely on her mother, Maleficent. So she learned to rely on herself.

In the second movie when we pick back up, she now knows what it feels like to be authentically loved and to have a space held for her to be supported. Just like any other human, you gravitate towards whatever you're used to, and so she has no idea how to deal with that. It's almost impacting her negatively, because she's thinking, "Oh, I only know how to build up my walls. I don't even know how to function without my walls." Now she has to start over and find what is her authentic identity for the first time in her life. Throughout the movie she goes through a lot of incarnations of what she thinks Mal is, and doesn't really find herself until the end. That was a weird experience for me as an actress, to feel like I knew the character really well, and then to lose her as she's losing herself, and then to find her as she finds herself."
Mal is Dove Cameron's "Ride or Die"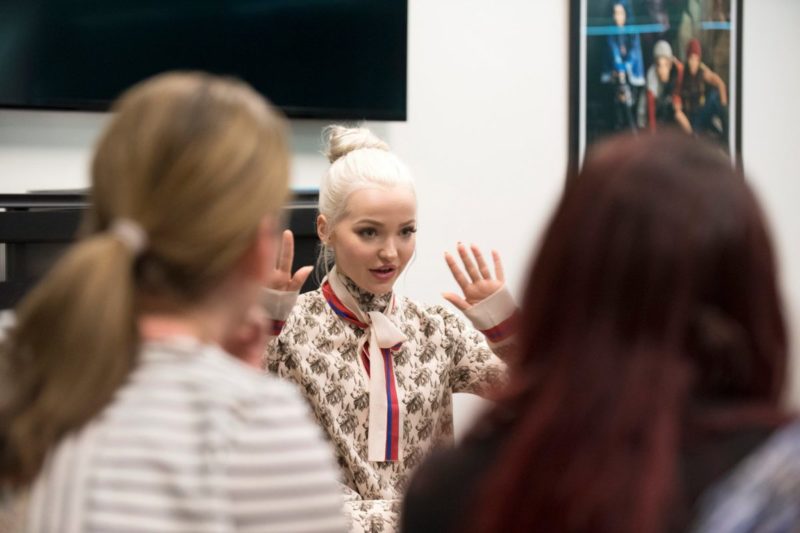 We always hope that an actress is a lot like her character. When we fall in love with a character we can't help but to assume the actor is similar to his or her role. This isn't always the case (as we learned from American Housewife's Katey Mixon). However, Dove is very much like Mal. Let's just think of Mal as the fictional version of Dove. While she's only a character, she's very much relatable – to Dove and to a young audience.
"As an actor, I do that as much as I can in every role, but Mal is my ride or die. I fell in love with her when I read the "Descendants" script back in 2013. Disney Channel didn't tell me anything. They didn't say, "We're going to set up an audition." It was more like, "Will you read this and tell us what you think?" I had an emotional, visceral response. I said, "She's my girl!" because I related to her so much. Even though all of the characters and Mal are in fantastical circumstances, their experiences are very relatable. A lot of people – a lot of kids and a lot of adults who were once kids – don't always have an easy home situation. They don't always have all the support that they deserve. I think all of us in this room can relate to feeling like we lacked something there that we now have to deal with as we've gotten older. That was something that I had such a lovely time with, for myself psychologically and also as an actor, to inject pain into an experience that we all share."
Dealing with tough issues in a relatable way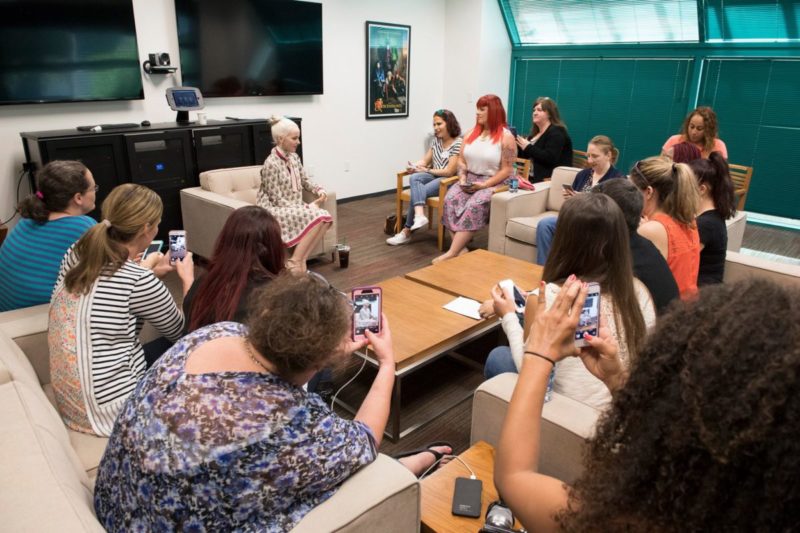 Dove keeps her audience in mind when preparing for her roles. She ensures that to deliver a performance that children can understand and relate to. That's something that we all love about Dove Cameron – she understands.
"This is a movie for children, and so we have to ride that line between communicating really helpful and relatable messages, but still keeping it light. That was challenging and interesting for me, and I did bring a lot of things I felt like I lacked from my own childhood. It definitely helped keep Mal real. It also helped me as a human to explore somebody else's issues, and to fix my own at the same time."
Dove has a favorite character storyline, but it isn't Mal's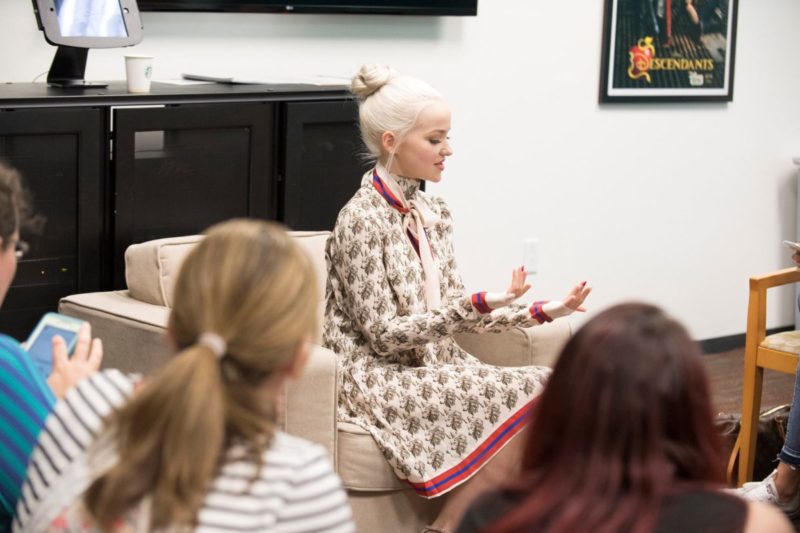 The beauty of a selfless actress is that she can see another character's importance and place it above her own. As a Descendants fan, I completely expected Dove to say that her favorite storyline and message was Mal's.
"What's beautiful about having such a broad cast of characters is that we all have our really unique storylines. One of my favorite storylines actually isn't my own, it's Lonnie's, and you'll see that when the movie comes. She has this beautiful, empowering message for girls that gets me every time I see the movie. I want to say, "Yes! Lonnie!"
Togetherness and support – The main Descendants 2 takeaway?
It's always interesting to see an actor's perspective of a film. Some of us watch films to fully be entertained. Others, like myself, watch to learn and to feel something. So what's her hope for this film? She revealed all in our Dove Cameron interview.
"In terms of the whole movie, there's a beautiful synergy between the fact that the whole cast has been having this yearlong love affair with each other. We're so there for each other in a sibling-like, familial way and it translates to the film. It projects a message of togetherness, of banding together, of supporting people that you love. That sounds like such a simple concept, but when you're absorbing things as a kid, separatism is such a thing. We're encouraged to be our own island. Especially with things like social media, we all have our own brand and image, and that's what's taught. I think that it's so beautiful to rely on and trust people. If you hand someone your whole heart, they're much more delicate with it. So I do believe in trusting the world around you, and I do believe in kids learning to rely on each other and their surroundings and the world in general. It's just a really empowering story. There's not one character that doesn't go through some weird arc where they're much more fully formed and healthy. So the overarching messages would be the importance of help, togetherness, support and trust."
Does Dove Cameron or Mal inspire you in any way? Tell me in the comments below!
I hope you enjoyed this Dove Cameron Interview. Be sure to check out my interview with China Anne McClain and Sofia Carson about their roles in Descendants 2!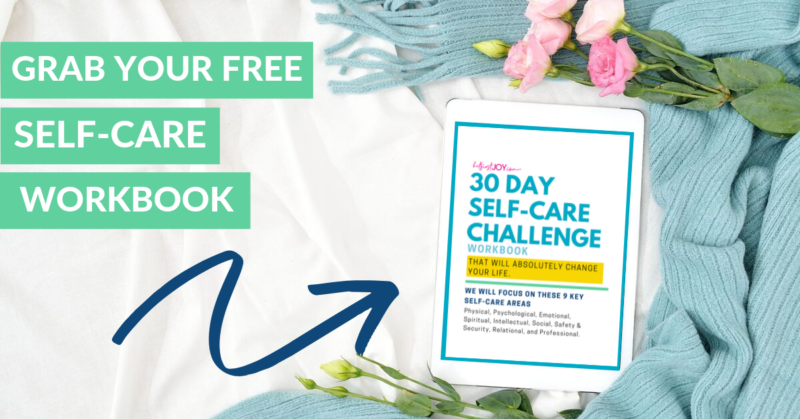 DISCLOSURE
As an Amazon Associate I earn from qualifying purchases. This post may contain affiliate links and/or promotional products, all opinions expressed are that of But First, Joy only. Read my full disclosure.