This is my husband's first Father's Day and he deserves a damn trophy for Father of The Year! This tribute is to celebrate him as a daddy and husband. He's the true definition of a good father. Find out why here and grab these 10 gift ideas for new dads!
Day after day, I watch your eyes light up every time you hold our son. I see pure love, the same eyes you looked at me with as I walked down the aisle. I watch you and I can't look away because fatherhood looks so damn good on you.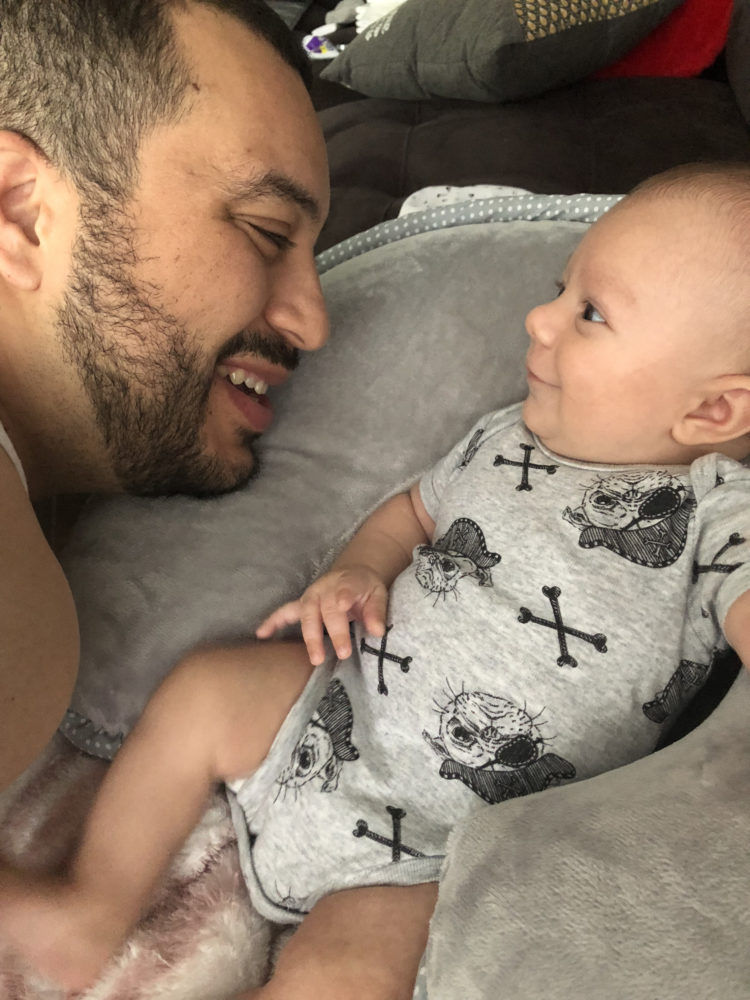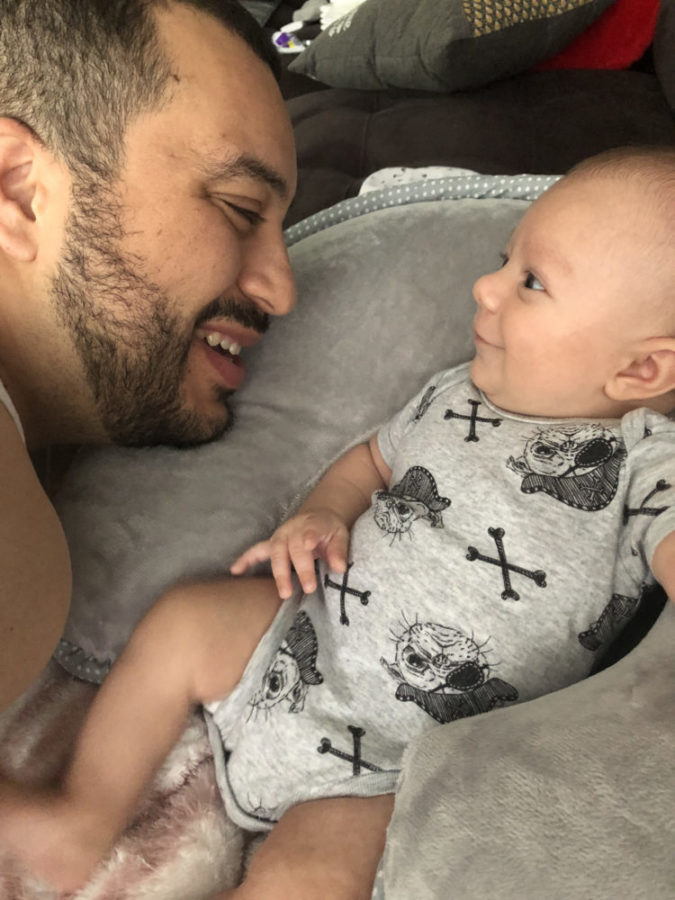 I always knew that you'd be a great father and not only because you're a rockstar husband. We both made it very clear in the beginning of our relationship that we wanted children. We always talked about all the things we'd do together as a family. Our strong values aligned perfectly, proving that we were meant to have children. Long car rides and late nights lead to many deep conversations about parenting, love, and goals. We've never been perfect but when you dropped down on one knee, almost 2 years ago, and asked me to spend the rest of my life with you, my heart opened up even more. We set a date for 13 months after you proposed – my dream autumn wedding.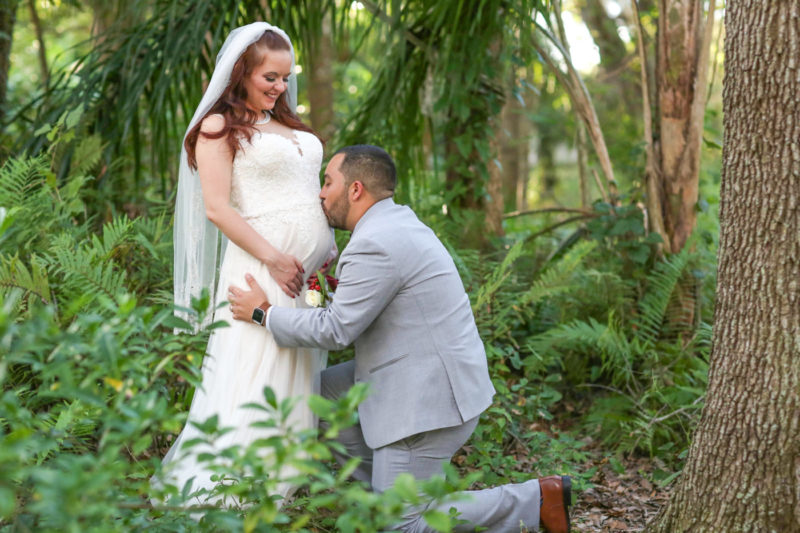 The next few months were filled with wedding plans and real-life goals. We planned to try for a child a few months after our wedding. It all seemed so surreal – especially when I started to feel funny 8 months later.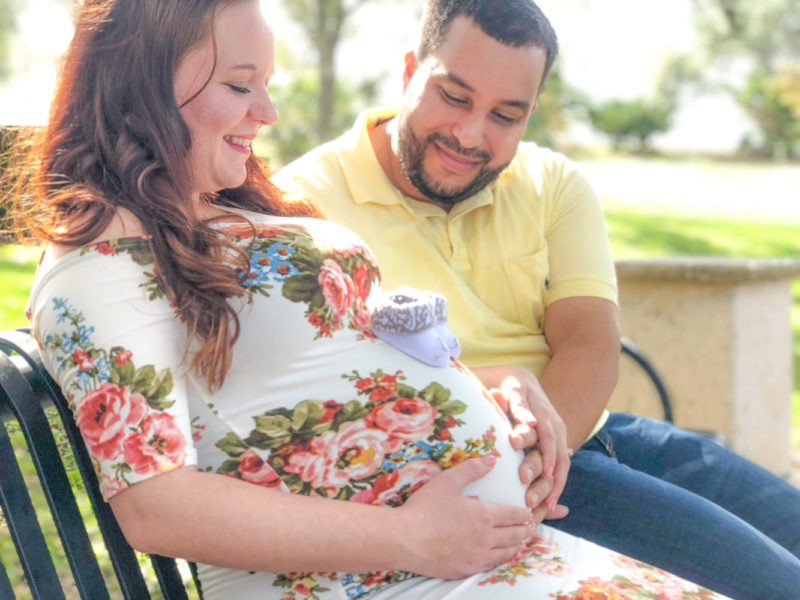 God works in mysterious ways. He knew it was our time to be parents. It was the biggest and most rewarding surprise of our lives. We had no idea what the next year would bring us, but we've always been up for new adventures! Then, our sweet baby boy entered the world and the pride on your face said it all!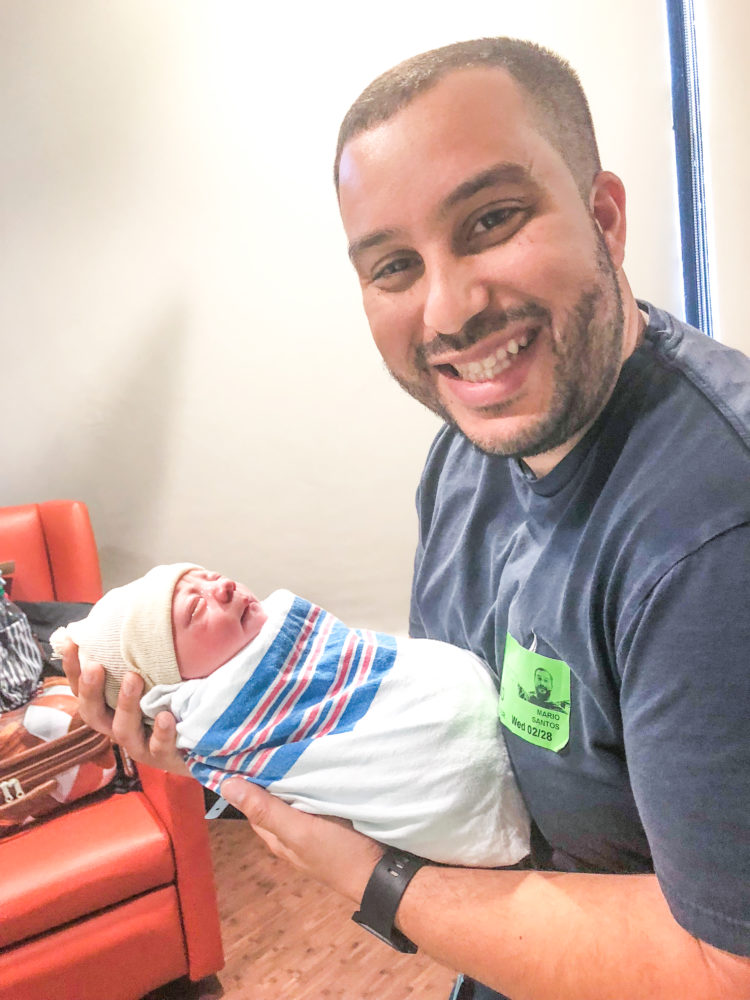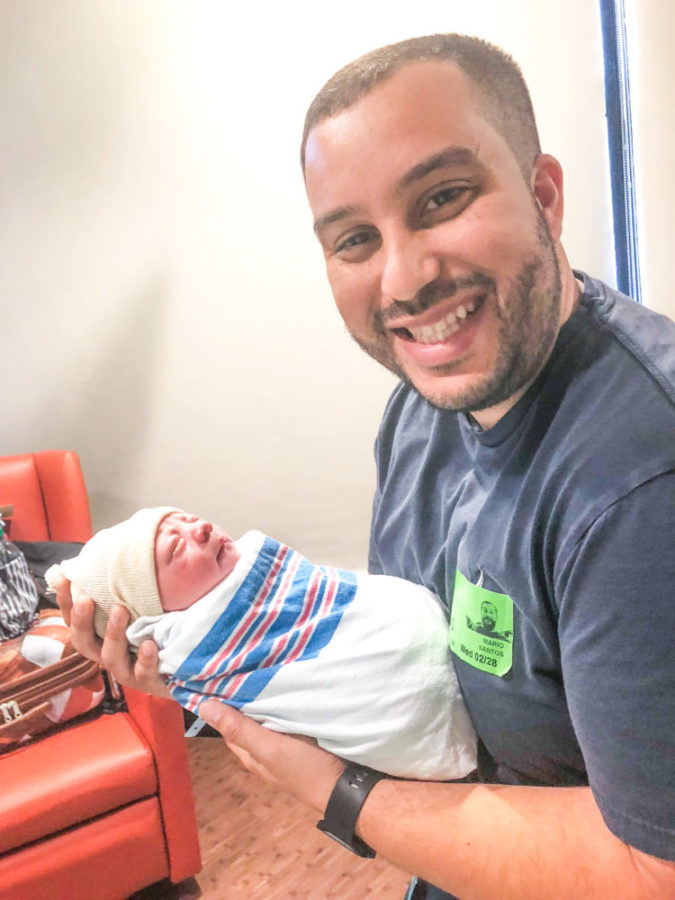 You texted everyone we know to announce, "It's a boy!". He was our surprise baby so we waited for his gender to also be a surprise at birth. Our first night with him was CRAZY! We didn't sleep for over 24 hours and as overwhelming as it was, having you by my side as we comforted him was the best thing I could have ever asked for. I'll never forget hearing you singing songs to him when you didn't know I was listening. You're the daddy and the father that our perfect little man deserves.
Thank you for being the father to our son, that we wish we had.
Something we have in common is that we never really had a solid father-figure in our lives, not in those crucial younger years. I'm sure entering into fatherhood was scary for you, not knowing exactly how to be a daddy. Baby, you're a natural! You're doing everything right. All those promises you made to yourself about the kind of daddy you'd be – you're doing it. We're only 3 months into parenthood and I see it every day.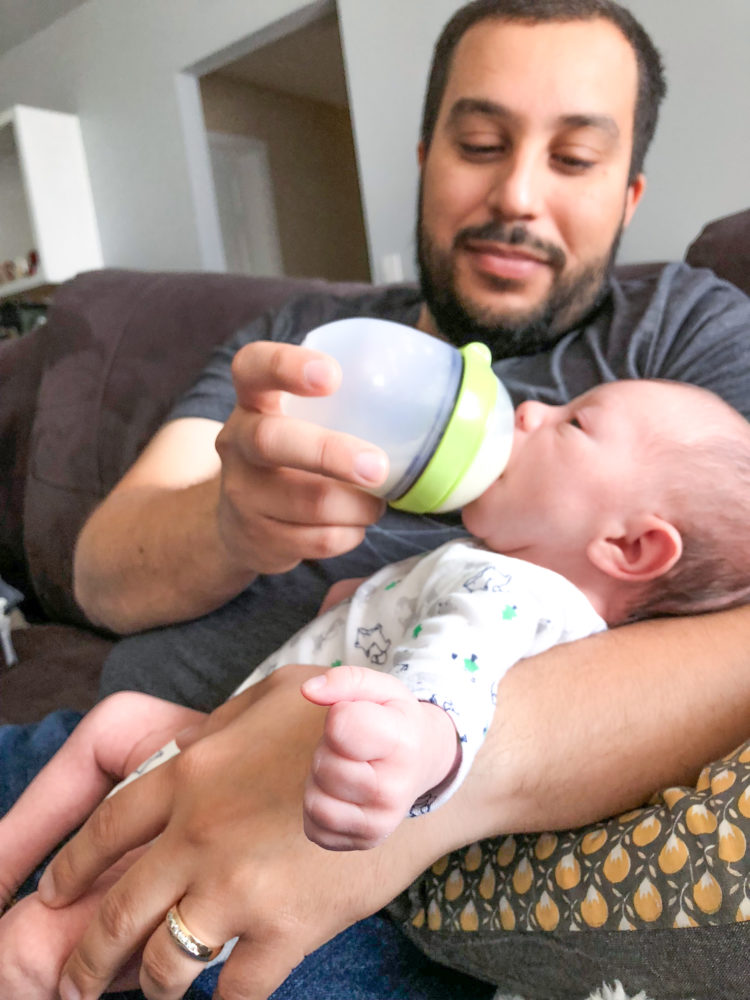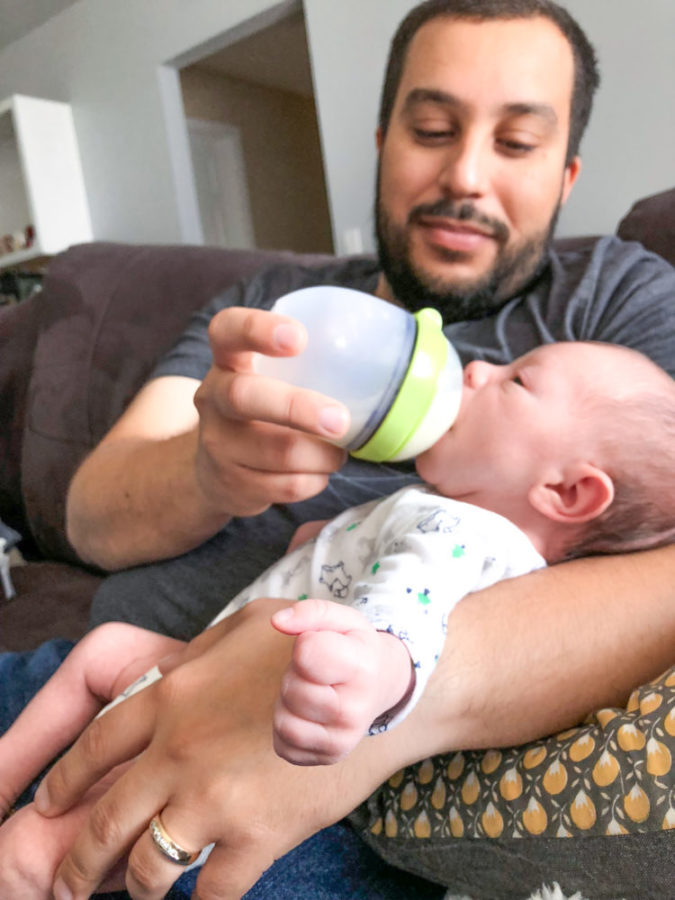 Just when I think you can't possibly surpass your level of fatherhood, you do something that surprises me. You change diapers, with a smile on your face as you try to teach our son new words, feelings, and jokes. You're more patient than you've ever been with anyone in your life. I couldn't dream of a better partner in parenting. You understand that I need a break sometimes and you always offer to help with anything at all. You're funny, sweet, supportive, loving, caring, and hands-on.
Thank you for being the real MVP in this parenting journey! I love you and Grayson adores you. Happy first Father's Day, my love!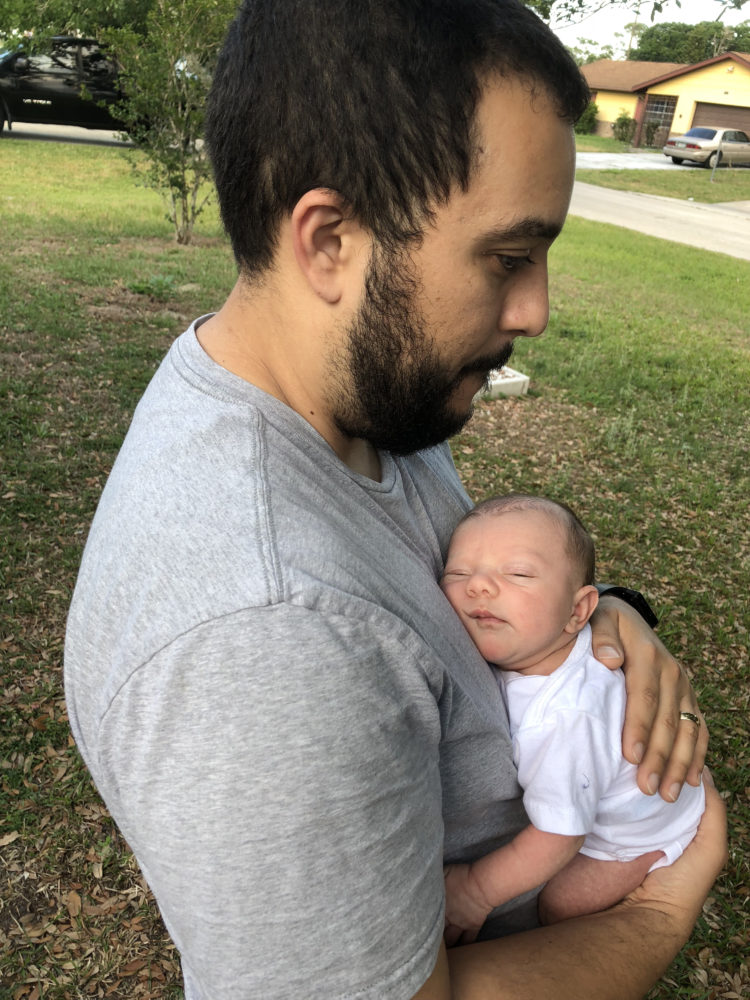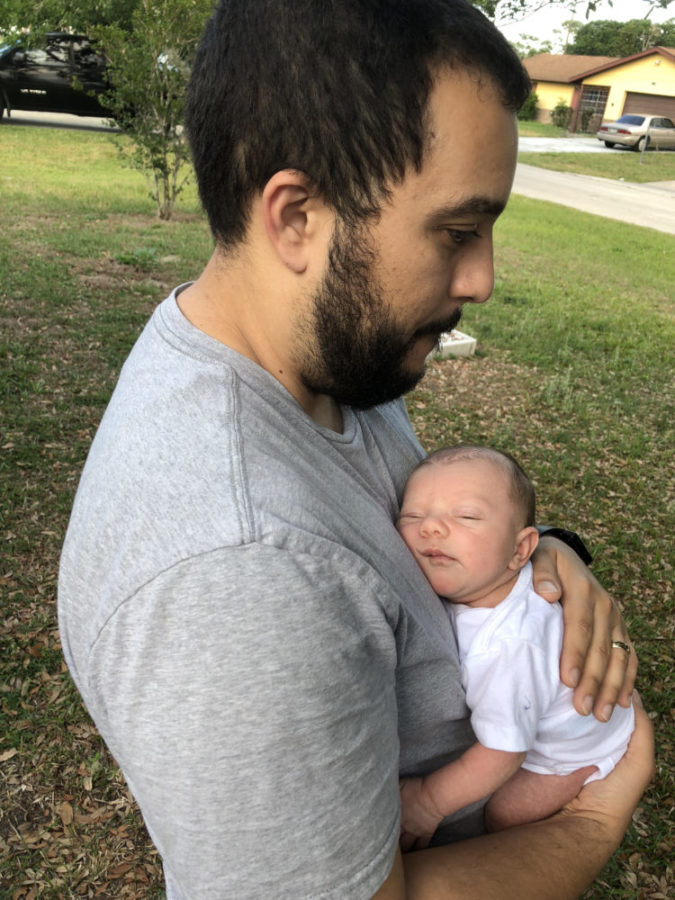 10 Fathers Day Gift Ideas for new dads
1.
Fitness Smart Watch

to see how active this new baby keeps him.

Let's see how much more active dad is now that he's caring for a new baby! Meet Fitbit Versa – an all-day companion that helps you live your best life. This lightweight, swimproof smartwatch empowers you to reach health and fitness goals with 24/7 heart rate, actionable insights, personalized guidance, on-screen workouts and more. Run your day with notifications, quick replies (android only), apps, phone-free music — all with 4+ day battery life (varies with use and other factors). Plus, wear it your way with fresh accessories and clock faces.
2.
Gourmet Snacks

for those exhausting days and long nights.

Say Happy Father's Day with a gourmet snack feast fit for a king! Brimming with a variety of delicious meats, cheeses and crackers, the Supreme Meat and Cheese Gift box includes everything Dad needs for that perfect afternoon appetizer or evening of entertainment. Featuring two different types of sausage and a quartet of irresistible cheeses, this delightful ensemble of savory snacks also includes Harry & David's popular pepper and onion relish and hot mustard condiments.
3.
Glass Photos

to cherish those first memories

Give Dad the memories you cherish most. This year give a gift he'll really love: a special moment that means so much more than another tie or pair of socks. With Fracture Glass Photos he will get moments that stand out and that will keep help those moments stand still in time forever.
4. A
children's book

for Daddy to read to baby

Give the first-time dad a sweet book to read to his new bundle of joy. It will be the perfect bonding time for daddy and bay! From a child's first uttered "Dada" to his or her first unsteady steps, nothing can adequately convey the joy and awe of watching the birth and growth of a new child. Filled with adorable illustrations and the refrain, "You are the one made just for me," Made for Me is a winning presentation of tender moments that tie a father and his new child together–forever.
5. A
box of sweet treats

for those midnight cravings

Treat Dad to a delicious assortment of scrumptious cookies fresh from the Cheryl's Cookies kitchen! This festive gift tower comes full of some of Cheryl's flavor favorites, including triple chocolate frosted, honey roasted peanut butter and buttercream frosted salty caramel. Plus, dad's sweet tooth with also be treated to a selection of gooey gourmet brownies and sweet and salty pretzel clusters, making this one ultimate box of baked goods! (25 pieces $39.99)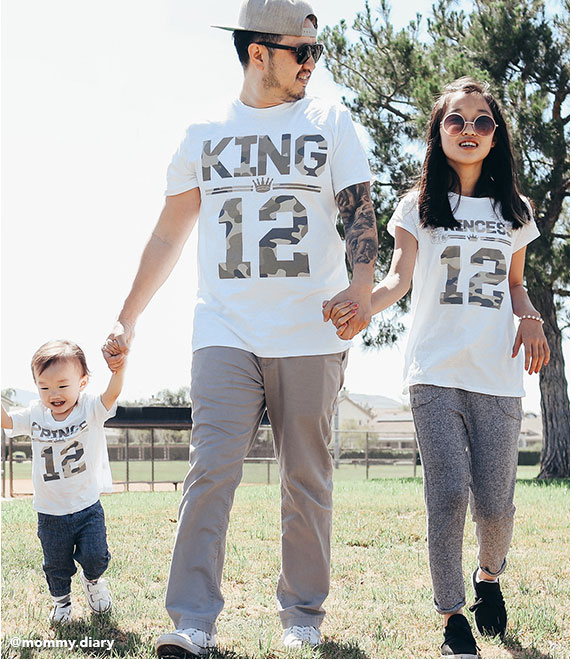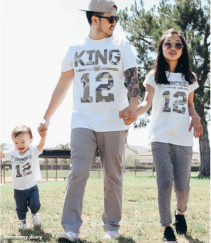 6.
Matching Father/Child shirts

for the Father of The Year (Cheesy Dads UNITE!)

Here's to the adventure-taking, game-playing, fun-loving "big man" in the fam. The go-to for yes (when mom says no)…we love and appreciate you every day (not just Father's Day). But keep in mind it's June 17 so get him these matching styles before they're gone!
7. A
classic DVD or Blu-ray Series

to watch with kids!

The Star Wars Saga is a great way for dad to introduce his kids to the childhood classics he grew up with. Give those kids a peek into a galaxy far, far away to get their imaginations going wild and to start the geekness at a very young age. This is a great time for Father & child to build something that will bond them for life.
8. A
Hot/Cold Tumbler

for dads to stay caffeinated and hydrated!

The YETI Rambler family is tough as hell, and will keep your drinks as cold (or hot) as science allows. Dads need something to keep his drinks hot or cold while he's caring for new baby! With 18/8 stainless steel construction, double-wall vacuum insulation, and No Sweat Design, they're perfect for the deer lease, cleaning table, or just the down time in between your outdoor exploring. Find the Rambler Tumbler, Bottle, Colster, or Jug that's right for your next adventure.
Get it here → YETI Rambler $34.99 (colors vary)
9. LOTS of coffee for the late nights & early mornings
Does this really need explanation? As new parents, you'll never get enough sleep ever again (or so it seems). So as far as gift ideas for new dads go, it doesn't get anymore obvious than this. Community Coffee is the way to go because there are flavors and strengths for every type of dad!
10. A smart home device
When that baby is asleep on your chest, you don't want to move! Every dad knows this struggle. Give him a an Amazon Echo to control just about everything he possibly can, without moving a muscle. Use Echo to switch on the lamp before getting out of bed, turn on the coffee maker on your way to the kitchen, or dim the lights from the couch to watch a movie—all without lifting a finger. Ask Alexa to turn on the TV, turn up the volume, change the channel, or play your favorite movie. Echo can control your Amazon Fire TV and select devices from Sony, Dish, and Logitech.
Control multiple devices at scheduled times or with a single voice command, like locking the doors and turning off the lights when you go to bed. Echo works with lights, locks, switches, thermostats, and more from WeMo, Philips Hue, SmartThings, Insteon, Nest, ecobee, and Wink.
ANSWER THIS: What was the first gift you ever received for Mother's or Father's Day?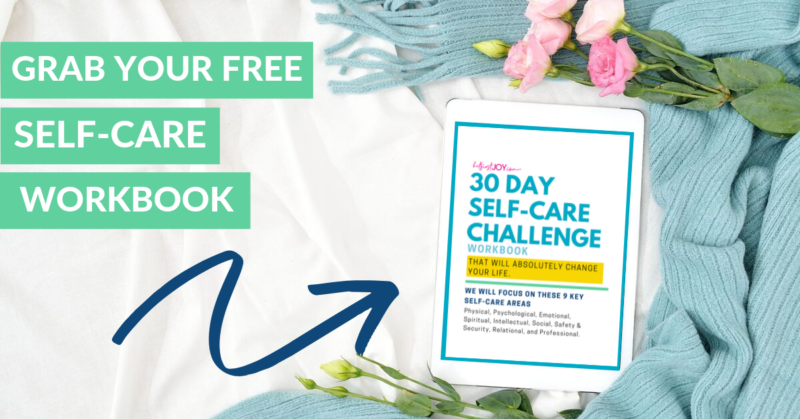 DISCLOSURE
As an Amazon Associate I earn from qualifying purchases. This post may contain affiliate links and/or promotional products, all opinions expressed are that of But First, Joy only. Read my full disclosure.