Is the Guardians of the Galaxy Vol. 2 Blu-ray worth buying? Here's a complete breakdown of the bonus features. I promise you'll add this to your shopping list. This post is sponsored by Disney, but all galactic opinions are my own.
Guardians of the Galaxy Vol. 2 is definitely in my top 2 movies of 2017. I can't decide which is better: the live-action Beauty and The Beast or Guardians of the Galaxy Vol.2. Both exceeded my expectations this year and got those emotions flowing! I can't help but to be super in love with GotGVol2 because I got to interview the cast! I thought I got all the secrets from the film because of those interviews, but nope – the Guardians 2 Blu-ray Bonus Features had even more surprised in store for me! I promise you wont be disappointed by this Blu-ray and it's absolutely worth adding to your Marvel Blu-ray collection.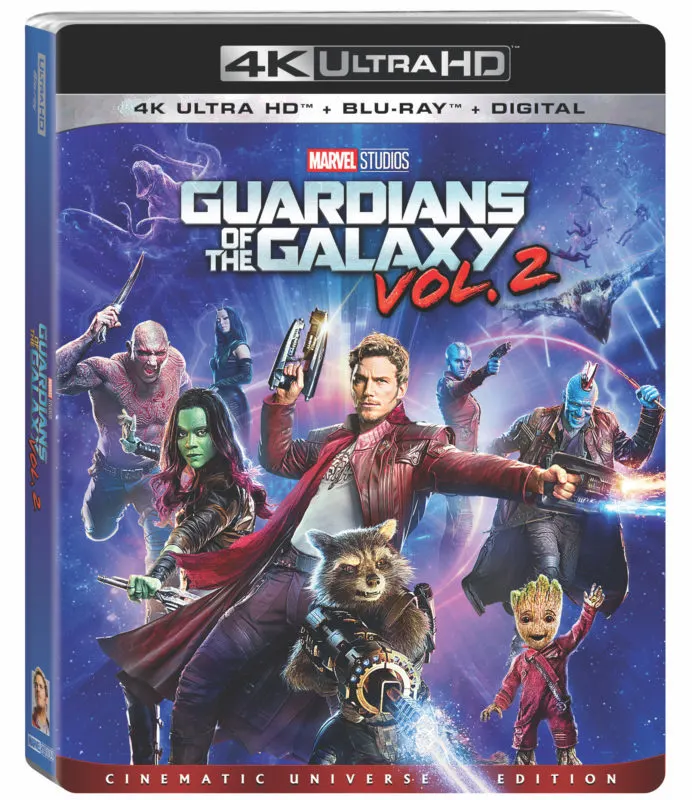 Guardians of the Galaxy Vol. 2 Blu-ray Bonus Features
First of all, it's very important to mention that the Guardians of the Galaxy Vol. 2 Blu-ray includes a digital download, which earns you Disney Movie Rewards as well. It's literally a win-win-win situation! That alone is worth owning this Blu-ray. Plus, if you're a true Marvel fan and if you own the first movie, then you'll need this one.
Blu-ray Bonus Features:
The Making of "Guardians of the Galaxy Vol. 2" – A four-part, behind-the-scenes look at the making of the film, done in the style of classic-rock album liner notes.
Visionary Intro – Director James Gunn provides context on how he continues and expands the storylines of these beloved characters in "Guardians of the Galaxy Vol. 2."
Guardians Inferno Music Video – Join David Hasselhoff and special guests for a galactic retro dance party.
Gag Reel – Laugh out loud at all the hilarious off-script shenanigans and bloopers that took place on the set of "Guardians of the Galaxy Vol. 2," featuring all your favorite Guardians.
Four Deleted Scenes – Check out four specific scenes that had to be cut from the film, including two extended scenes and two deleted scenes.
Audio Commentary – Check out a special narration of the film by director James Gunn, who guides fans through an inside look at the making of the movie.
Digital Bonus Features:
All the features listed above plus four extra exclusives:
Three Scene Breakdowns (Digital Exclusives) – We'll reveal the anatomy of a few key scenes from the film. Discover the process in bringing these scenes to life. It starts with a doodle and the rest is film history. Audiences will be given the option to view 5-6 layers of specific scenes in the film. Scenes include "Eclector Escape," "Gamora and Nebula," and "Rocket and Ravagers."
Guardians of the Galaxy – Mission: Breakout! (Digital Exclusive) – Get an exclusive sneak peek inside the most anticipated ride at Disneyland, Guardians of the Galaxy – Mission: Breakout!. We'll dig into the concepts and inspiration, and talk about what it took to bring the most epic ride at Disneyland to life.
Available on Digital & Blu-ray now! Get it Here
This August, Marvel Studios' "Guardians of the Galaxy Vol. 2," the blockbuster sequel featuring the world's favorite band of intergalactic misfits, blasts into homes digitally in HD, 4K Ultra HD™ and
Disney Movies
Anywhere on Aug. 8 and physically on 4K Ultra HD,™ Blu-ray and DVD on Aug. 22.
"Guardians of the Galaxy Vol. 2" marks the Studios first in-home title to release in stunning 4K Ultra HD format, providing consumers with the ultimate home entertainment experience with next-generation high dynamic range visuals and Dolby Atmos immersive audio. 4K Ultra HD provides four times sharper resolution of HD with exceptional HDR which produces brighter brights, deeper blacks and richer colors than ever before. The galaxy has never looked so good!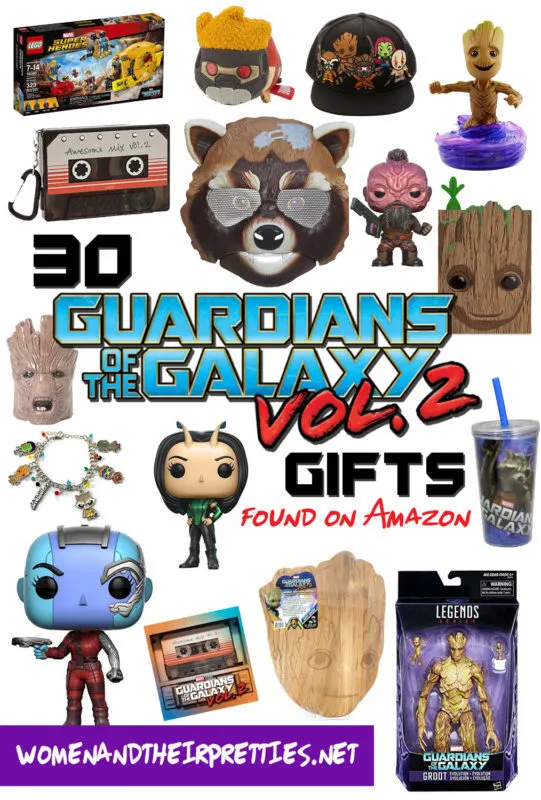 Delivering the ultimate in-home experience is the Ultimate Cinematic Universe Edition (which includes a collectible poster while supplies last) comes packaged to include a 4K Ultra HD version of the film, a Blu-ray, a Digital Copy and more than 80-minutes of exclusive, never-before-seen bonus materials. Bonus will take fans behind the scenes with the movie's diverse, dynamic cast of misfits and inspired team of filmmakers, debut an all-new original music video starring David Hasselhoff and special guests, hilarious outtakes, deleted scenes, audio commentary by director James Gunn, and more.
Set to the all-new sonic backdrop of Awesome Mixtape #2, the film's storyline continues the team's adventures as they traverse the outer reaches of the cosmos. The Guardians (Chris Pratt as Peter Quill/Star-Lord, Zoe Saldana as Gamora, Dave Bautista as Drax, Vin Diesel as the voice of Groot, and Bradley Cooper as Rocket) must fight to keep their newfound family together as they unravel the mystery of Peter Quill's true parentage. Old foes become new allies and fan-favorite characters from the classic comics will come to our heroes' aid as the Marvel Cinematic Universe continues to expand.

What's your favorite Marvel movie? Tell me in the comments below!