Ever since the first inkling that a live-action Beauty and The Beast was in the works, I was thrilled. Sometimes I worry about these remakes, but I was super excited for this one. I did, however, question the casting for Belle. I wasn't sure that Emma Watson would be the Belle that I know and love. Plus, my heart was set on Anne Hathaway because she looks like she was born to be Belle. I digress.
After every Beauty and The Beast trailer, every new announcement, and every single piece of music I heard from the film, I just
knew
I was going to love it. The trailers made me emotional, so I walked in knowing I was going to cry. I just didn't know how emotionally connected I would be to the film. I mean, Beauty and The Beast
is
my favorite Disney princess movie, so I couldn't have imagined loving the live-action film more than the original. That
never
happens… until now. Yes, you read that.
I love the live-action Beauty and The Beast more than the original. Hands down. Without a doubt. It's my new favorite Disney movie. There. I said it.
My Live-Action Beauty and The Beast Review
I don't even know where to begin when it comes to this film, so I'll just start with the casting – it was absolutely superb. After seeing the film, I could not have picked a better cast. I must say, Gaston (Luke Evans) and LeFou (Josh Gad) were the best duo to ever delight us with their presence. They meshed so beautifully together. I could see these guys being best friends in real life. And Gaston, it was as if Disney pulled him straight from the animated Beauty and The Beast and threw him into the live-action version. A better Gaston does not exist on this planet. I think Luke Evans needs to change his name to Gaston. He was born to be in this role, but I'm sure he's much more charming than Gaston is (and more intelligent). As for Josh Gad as LeFou, he was more likable than the LeFou that I remember. He was pleasant and funny. He was silly, yet sweet. Trust me when I say that this film would not have been what it was without Josh Gad as LeFou. Plus, he kinds looks like him.
Let's talk about the special effects for a minute. Have you seen how awesome Beast looks? He doesn't look like the Beast that we remember from our childhoods. They definitely made him more human like, which I didn't necessarily prefer before seeing the film. His face was a lot slimmer than the animated Beasts, but it totally made the film better. It was his human-like features that made it easier to feel empathetic for him. His expressions were relatable and many times, painful. It takes true talent for Disney to make an adult audience feel deeply related & connected to an animal. As for the Lumiere, Cogsworth, and the rest of the crew – phenomenal effects. There are times when you look at the characters and wonder how the designed them so intricately without taking away from the "objects" that they are. You will giggle and fall in love with each & everyone of them.
The costumes are smokin'! I'd give anything to chat with the costume designers because they somehow managed to create working, beautiful pieces that are identical to the ones we all know and love. There are even a few looks that weren't in the original, but are so beautiful that you'll want to add them to your wardrobe.
Don't be concerned about the music either. It's not cheesy or forced, like many movies are. The music blends so beautifully that the film wouldn't be successful without it. Yes, there are moments of singing, like the big "Be Our Guest" scene. The movie could not be the same without it. In fact, it was the music that made me incredibly emotional in some scenes. Let's just say that I would have ugly cried had I not be in a theater with my peers.
Everything, my pretties, I mean everything was unbelievable! This is the best live-action remake Disney has done and I went to The Jungle Book premiere, so I should be biased to that film but the live-action Beauty and The Beast is just too incredible. I promise you that it will win awards on every level. Let's just say that as I walked out of the theater, every single individual was gushing about the film. One person even said that she's already waiting for the DVD because it was that good!
Now in theaters everywhere!
Disney's "Beauty and the Beast" is a live-action re-telling of the studio's animated classic which refashions the classic characters from the tale as old as time for a contemporary audience, staying true to the original music while updating the score with several new songs. "Beauty and the Beast" is the fantastic journey of Belle, a bright, beautiful and independent young woman who is taken prisoner by a beast in his castle. Despite her fears, she befriends the castle's enchanted staff and learns to look beyond the Beast's hideous exterior and realize the kind heart and soul of the true Prince within. The film stars: Emma Watson as Belle; Dan Stevens as the Beast; Luke Evans as Gaston, the handsome, but shallow villager who woos Belle; Oscar® winner Kevin Kline as Maurice, Belle's eccentric, but lovable father; Josh Gad as Lefou, Gaston's long-suffering aide-de-camp; Golden Globe® nominee Ewan McGregor as Lumiere, the candelabra; Oscar nominee Stanley Tucci as Maestro Cadenza, the harpsichord; Oscar nominee Ian McKellen as Cogsworth, the mantel clock; and two-time Academy Award® winner Emma Thompson as the teapot, Mrs. Potts.
Directed by Oscar® winner Bill Condon based on the 1991 animated film, "Beauty and the Beast" is produced by Mandeville Films' David Hoberman and Todd Lieberman with eight-time Oscar-winning composer Alan Menken, who won two Academy Awards® (Best Original Score and Best Song) for the 1991 animated film, providing the score, which will include new recordings of the original songs written by Menken and Howard Ashman, as well as several new songs written by Menken and three-time Oscar winner Tim Rice. "Beauty and the Beast" will be released in U.S. theaters on March 17, 2017.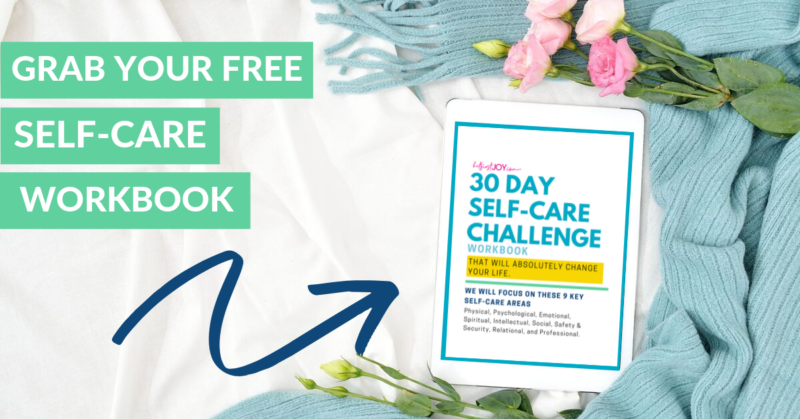 DISCLOSURE
This post may contain affiliate links and/or promotional products, all opinions expressed are that of But First, Joy only. Read my full disclosure.