In just a few days I'm blasting off to the Guardians of the Galaxy Vol. 2 Red Carpet and Press Junket in Los Angeles, CA! This unbiased post is sponsored by Disney as a part of the epic #GotGVol2Event, obviously.
I'm seriously pinching myself right now after getting one of the best pixie-dusted emails ever! Disney, Marvel Studios, Disney Channel & ABC invited me (with 24 other talented bloggers) to Los Angeles, CA to cover the Guardians of the Galaxy Vol. 2 Press Junket, to celebrate the upcoming release of Disneynature's Born In China, ABC's Dancing With The Stars, Downward Dog, Disney Channel's Descendant 2, to talk about ABC's American Housewife, and to attend a very special event for the 2017 Disney Radio Music Awards!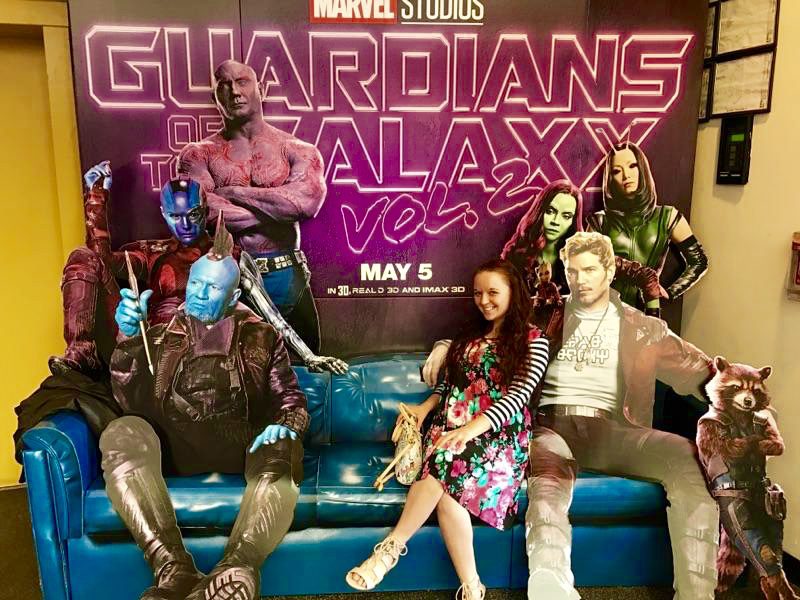 I'm also super excited to announce that I will be back in California with my best blogging buddy Tessa from MamaSmiths.com! At this point, it's essential that we go to the same events. We are basically the same person anyways. I will also be joining some of my favorite bloggers, Sarah from SarahScoop.com, Victoria from ABCCreativeLearning.com, Shelley from AMagicalMess.com, and Nickida from NickisRandomMusings.com. Be sure to check them all out.
As always, I will be live-posting all over social media (especially Instagram Stories and Twitter)! Be sure you're following along because our followers will be the very first to know all of the secrets and announcements!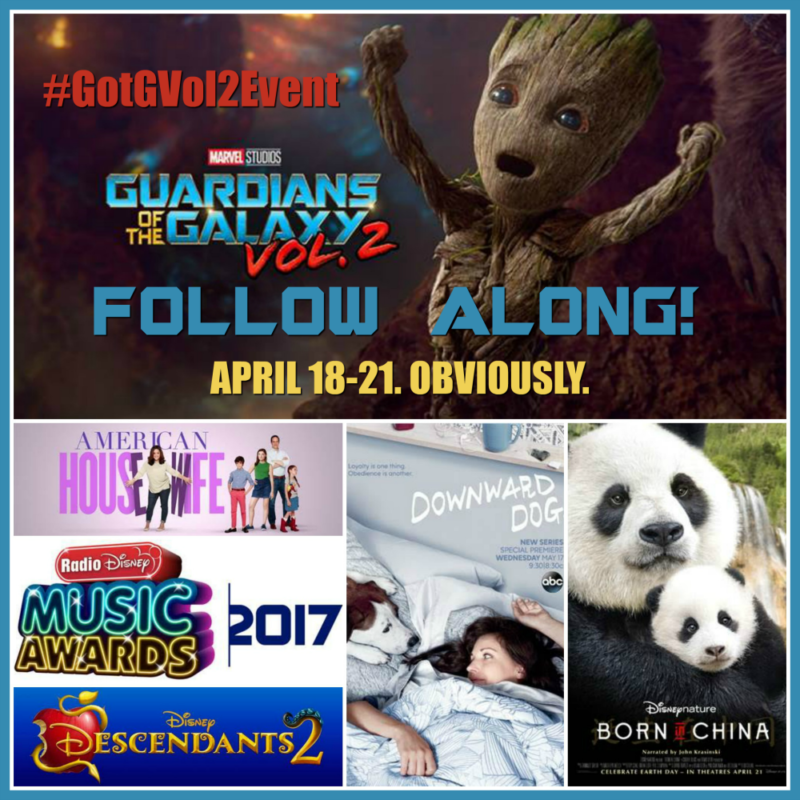 Follow Along
Dates: 4/18 – 4/21
Hashtags: #GotGVol2Event | #Descendants2Event | #RDMAEvent | #ABCTVEvent | #AmericanHousewife | #DownwardDog | #BornInChina | #DWTS
Guardian's of the Galaxy Vol. 2 Red Carpet (4/19) & Press Junket (4/20)
Follow along with the hashtag: #GotGVol2Event
— See it In Theaters 5/5/17
It still feels like a fantasy, to me. Honestly, It hasn't fully hit me that I will be in a room with the incredible actors that people dream of seeing in person, much less chatting with them. Chris Pratt, people – Chris FREAKING Pratt! The talented, the hilarious, the ridiculously good-looking Chris Pratt will be sitting across from me, talking to me – sigh. Disney hooked us up with an incredible day of interviews:
Chris Pratt as Peter Quill / Star-Lord
Zoe Saldana as Gamora
Dave Bautista as Drax
Kurt Russell as Ego
Michael Rooker as Yondu & Sean Gunn as Kraglin (paired together)
Karen Gillan as Nebula, Pom Klementieff as Mantis & Elizabeth Debicki as Ayesha (triple paired together)

Director James Gunn and Producer and President of Marvel Studios Kevin Feige (paired together )
Somewhere in between those interviews we will be doing a green screen experience and we will visit the product room to see all the new GOTG Vol. 2 merch!
And, we will be walking the actual red carpet. The Guardians of the Galaxy Vol. 2 Red Carpet Hollywood Premiere – the red carpet. Last time, I streamed live on Facebook, but I think I will take it all in this time. At The Jungle Book red carpet, it all went by so fast. The red carpet isn't as long as you think it is. It's all very fast-paced and in the blink of an eye, you're rushing into the theater to see the premiere – with the stars of the film. Be sure you're following along because you don't want to miss all the fun on this Marvel red carpet.
Set to the all-new sonic backdrop of Awesome Mixtape #2, Marvel Studios' "Guardians of the Galaxy Vol. 2" continues the team's adventures as they traverse the outer reaches of the cosmos. The Guardians must fight to keep their newfound family together as they unravel the mystery of Peter Quill's true parentage. Old foes become new allies and fan-favorite characters from the classic comics will come to our heroes' aid as the Marvel Cinematic Universe continues to expand.
Radio Disney Music Awards Q&A
Follow along with the hashtag: #RDMAEvent
— See it Sunday, April 30th at 7/6c on Disney Channel & VOTE NOW!
I would have been satisfied with Guardians of the Galaxy Vol. 2 alone, but boy I teared up when I heard that the Radio Disney Music Awards would be a title in our event. We will not be at the actual award show (which is bucket list item of mine, to attend a major award show) but we will be doing an exclusive Q&A about the fifth anniversary of the show and… drum roll please… we'll be watching a very special performance!
Disney Channel's Descendants 2 Q&A & Footage Screenings (4/21)
Follow along with the hashtag: #Descendants2Event
— Coming soon to Disney Channel
I loved Descendants. I've always felt like the idea was just genius and I wish they had come up with it sooner. Boy, kids have it lucky these days – but right now, I'm feeling like I have the luck of the Irish (Disney movie pun) because we are getting a sneak peek at key scenes from Descendants 2, which is indeed a sequel to the first.
We will be chatting with the cast! The full cast list will be announced on 4/21, the day of the interviews!
The story deepens in the music-driven sequel to the global smash hit "Descendants," as the teenage sons and daughters of Disney's most infamous villains — Mal, Evie, Carlos and Jay (also known as Villain Kids or VKs) — try to find their place in idyllic Auradon. When the pressure to be royally perfect becomes too much for Mal, she returns to her rotten roots on the Isle of the Lost where her archenemy Uma, the daughter of Ursula, has taken her spot as self-proclaimed queen of the run-down town. Uma, still resentful over not being selected by Ben to go to Auradon Prep with the other Villain Kids, stirs her pirate gang including Captain Hook's son Harry and Gaston's son Gil, to break the barrier between the Isle of the Lost and Auradon, and unleash all the villains imprisoned on the Isle, once and for all.
American Housewife Q&A Screening(4/19)
Follow along with the hashtags: #ABCTVEvent | #AmericanHousewife
— See it Tuesdays at 8:30/7:30c on ABC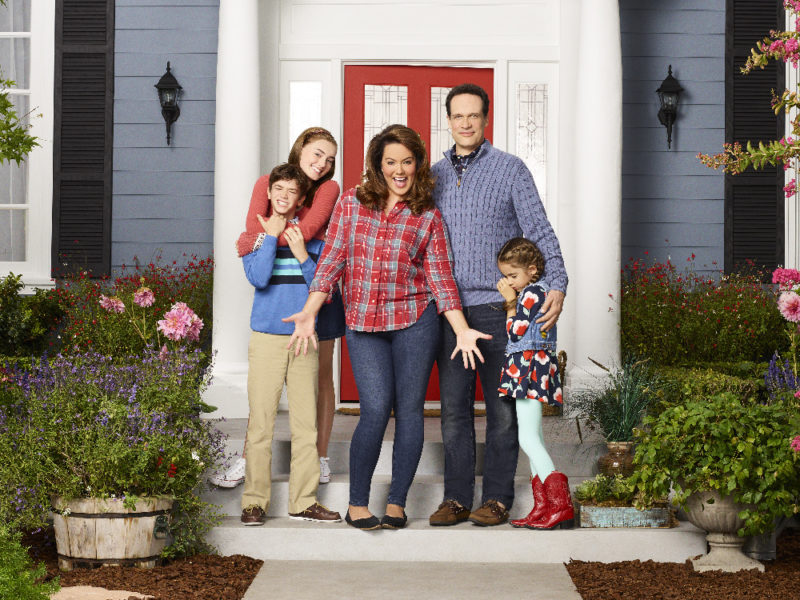 I just can't even with this show. It's too funny for cable television. Katie Otto is the new Roseanne Connor. She's unapologetic, vulgar, and just straight up real! I have so many mommy friends who she reminds me of, as she weaves her way through her imperfect, unbalanced life. I'm super excited to be enjoying a quintessential "Second Breakfast," and chatting with the follow:
the American Housewife herself, Katy Mixon.
Katie Otto, a confident, unapologetic wife and mother of three, raises her flawed family in the wealthy town of Westport, Connecticut, filled with "perfect" mommies and their "perfect" offspring. Katie's perfectly imperfect world is upended when her neighbor's decision to move notches her up from her ideal social standing and sets her on a path to ensure that doesn't happen, regardless of the consequences.
Downward Dog Q&A & Screening (4/19)
Follow along with the hashtags: #ABCTVEvent | #DownwardDog
— Catch the premiere on Tuesday, May 23rd at 8/7c & Continue watching on Tuesdays 8/7c
Could this trip be any better? Hilarious housewives, guardians, music, and DOGS! Sheesh, it's like my magical dreams were made into my insane reality. We will be getting a exclusive screening of the premiere episode and second episode of Downward Dog. and a Q&A with the following:
Allison Tolman as Nan
Samm Hodges as the voice of Martin, the dog & Co-Creator / Executive Producer
Fingers crossed for an appearance by the canine friend.
Nan attempts to juggle her tumultuous personal life with a stressful career, unjustly supervised by her self-obsessed boss. Having her story told from the canine perspective provides a uniquely unfiltered point of view that helps us laugh and cry about what it means to be a human being in the twenty-first century. It's a show about a dog and the girl he adores; and even at their worst, Nan and Martin just might be best for one another.
Born In China Screening (4/18)
Follow along with the hashtag: #BornInChina
— See it in theaters on Earth Day, 4/21/17
Another part of our trip will be screening Disneynature's Born In China. Now, I've watched this film already at Disney Social Media Moms Celebration, but I'm dying to see it again. It was, hands-down, the best nature film I've ever laid eyes on. I can't wait to immerse myself into the lives of these 3 animal families again. You can read my Born In China review here.
Narrated by John Krasinski ("13 Hours: The Secret Soldiers of Benghazi," NBC's "The Office," "Amazon's "Jack Ryan"), Disneynature's new True Life Adventure film "Born In China" takes an epic journey into the wilds of China where few people have ever ventured. Following the stories of three animal families, the film transports audiences to some of the most extreme environments on Earth to witness some of the most intimate moments ever captured in a nature film. A doting panda bear mother guides her growing baby as she begins to explore and seek independence. A two-year-old golden monkey who feels displaced by his new baby sister joins up with a group of free-spirited outcasts. And a mother snow leopard—an elusive animal rarely caught on camera—faces the very real drama of raising her two cubs in one of the harshest and most unforgiving environments on the planet. Featuring stunning, never-before-seen imagery, the film navigates China's vast terrain—from the frigid mountains to the heart of the bamboo forest—on the wings of red-crowned cranes, seamlessly tying the extraordinary tales together.
Dancing With The Stars Q&A and Ballroom Dance Lesson (4/21)
Follow along with the hashtag: #DWTS
— See it on Mondays at 8/7c on ABC
And last, but not least – Dancing With The Stars! We will be taking part in a very special dance lesson led by Dancing with the Stars troupe members! Please, oh please don't let this lesson be recording because this girl doesn't have much rhythm. I can't help but to wonder if we will get to meet any of the "stars" themselves. I'm dreaming, aren't I?
Meet & greet, dance lesson, and Q&A with DWTS troupe members:
Brittany Cherry
Britt Stewart
Hayley Erbert
Brandon Armstrong
Artur Adamski
The troupe is a group of immensely talented dancers who perform on every episode in special dance bits and as back-up dancers with the celebs & pros. (They also sometimes sub in for an injured dance pro, as troupe member Alan Bersten is doing now for Maksim Chmerkovskiy – he's dancing with actress Heather Morris while Maks is healing from an injury.)
I hope you follow me to the Guardians of the Galaxy Vol. 2 red carpet and press junket in Hollywood. I look forward to your questions and comments!
Submit your questions for the Guardians of the Galaxy Vol. 2 cast below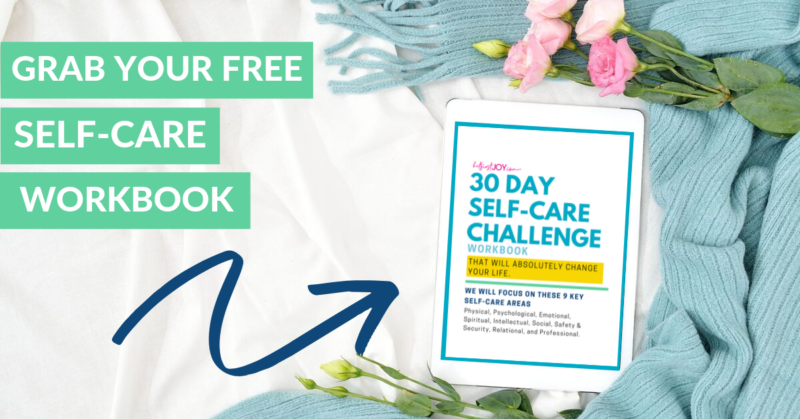 DISCLOSURE
This post may contain affiliate links and/or promotional products, all opinions expressed are that of But First, Joy only. Read my full disclosure.