Journaling is something you can do to help you focus and be less anxious. These May journal prompts may be just what you need to help you focus on your inner thoughts. I use journaling as a way to get my thoughts on paper. Something I've learned about the art of journaling is it doesn't have to be serious. As it turns out, journaling is actually a life-changing habit.
May Journal Prompts
Here I am with several May themed journal prompts. When I was putting these prompts together, I had spring fever on my mind. Spring is such an exciting time, full of fun and happiness. Let's go through some of these journal prompts. I think you'll enjoy writing in your journal this month, answering some of these fun prompts.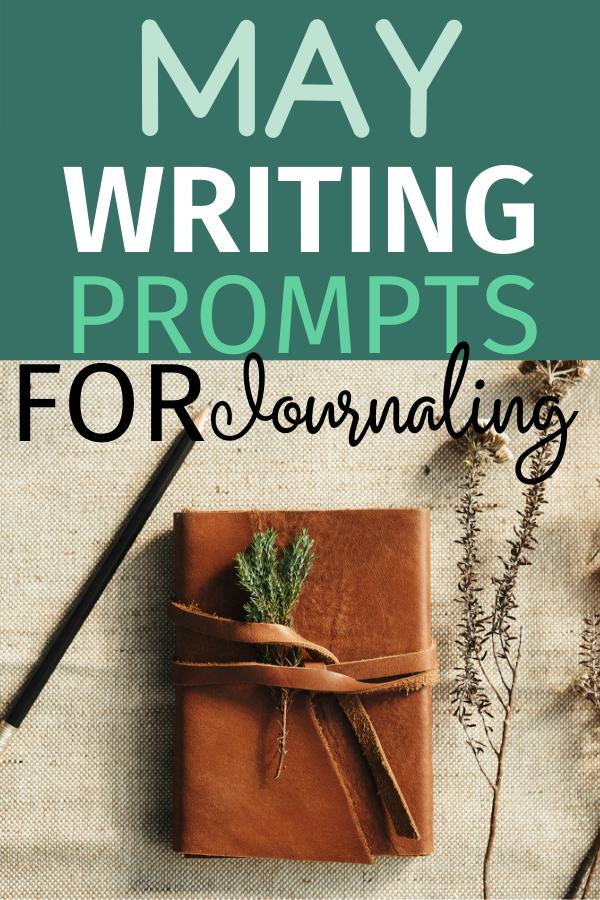 1. How do you plan on spending time with your loved ones this spring?
I feel as though spring time is the perfect time to spend outside with loved ones.
2. If you could travel anywhere in the world this spring, where would you go?
I can think of a lot of a lot of places I would love to travel when spring hits.
3. What's the one thing in your backyard that brings joy to your life?
Watching my son play does bring me a lot of joy, especially when it's warm and sunny out.
4. Write about your bucket list for May. What do you plan on doing?
It's time to start thinking about what you want to do in May. My list is getting pretty long.
5. When it comes to spring, what is your spring cleaning list? Make a list!
I love spring, but I also love spring cleaning. It's time to start your list. What an awesome journal prompt.
6. Looking at a tree that's close to you, describe this test to your journal. How does this tree make you feel?
It's amazing what kind of emotions a tree can bring out of you!
7. If you were a bee, what would you see and where would you go?
There are so many places that I would go if I were that small.
8. Pretend you're on spring break, describe your trip. Do you feel the sun on your face?
As long as I can feel the sun on my face, I'm willing to go anywhere.
9. If you love the ocean, pretend like you're there right now. Write in your journal how this makes you feel.
Oceans are the best and it's amazing what kind of emotions they can provoke inside of you.
10. If you're not feeling 100% today, write about it in your journal. Does the weather impact your mood?
Sometimes you have good days and sometimes you have bad days. It's important to be able to write about both days.
11. Get up early today and watch the sunrise. Describe the sunrise in your journal.
Sometimes getting up early is one of the best things you can do.
12. Do you enjoy picking fruit? What's your favorite kind of fruit to pick? Write about it!
I love fruit, especially in the spring.
13. If you could talk to any animal, what would you ask them?
I would probably talk to a dolphin. I would ask the dolphin what he/ she does all day every day.
14. What is something you and your family do every spring? Does this make you happy or sad?
A picnic at the park is something that my family does every spring and it makes me so happy.
15. What kind of weather do you prefer in the spring? Do you like the showers or the sunshine?
Without a doubt I love the sunshine, but it's always so nice to have a day inside to relax and be with the family.
16. When you go outside with your family, what do you do? What is your favorite part of spending time with your family outside?
Going outside usually means chasing a toddler and walking around the neighborhood.
17. How does the warmth of the sun feel on your skin?
The warmth of the sun on my skin always feels amazing, no doubt.
18. What are some of your favorite activities to do outside in the sun? Name them!
Sometimes just laying there and soaking up the sun is one of the best activities for this mama.
19. What's your favorite way to spend time outside with family?
Looking at nature is always a fun activity in this house.
20. Spring is a great time for new beginnings. What are you looking forward to this spring?
I'm looking forward to adding a new addition to our family.
21. Write a list of your favorites movies to watch in the spring and summer months when it's raining outside.
Movies are my jam when it's spring time. I have a soft spot for Disney+ right now.
22. How are you feeling right now? Stop and write down those emotions. Come back to them if you need to.
I am honestly doing okay. I'm taking a day at a time and that's what is important.
23. What do you love to talk about that makes you the happiest?
Your happiness matters and writing about it is super important.
24. If time weren't an issue, where would you travel to for three months?
Honestly, I'm not sure where I would go for such a long time period.
25. How long can you be outside with your family?
Some families can spend hours outside together and others have enough after a little while. Which family are you?
26. Do you complete hikes in the spring months? What's your favorite hike?
Hiking is so relaxing and a great way to get exercise and get out of the house.
27. Name a few reasons why you're having an awesome day today. What has made it so awesome?!
Waking up with the sun shining and the birds singing is enough to make me happy today.
28. What books are you reading right now?
I am always starting some new book, now I just need to finish a book.
29. Pretend the sun is shining and you can do anything today, what will you choose?
Even though the sun is shining, having a day to stay inside and not have to do one thing would be pretty amazing.
30. Write about your favorite spring day ever. Where did you go? Who did you see? What did you do?
This is always so much fun to do. Creating your own spring day is always a hit.
31. Do you like to feel the grass between your bare feet? Yes or no? Tell your journal why either way.
I love putting my feet in the grass, especially when spring time hits. The feeling is awesome.
I truly hope these May journal prompts help you sort your thoughts and emotions this month. I have other journal prompts you can check out too. Have you started journaling yet? What did you think about it?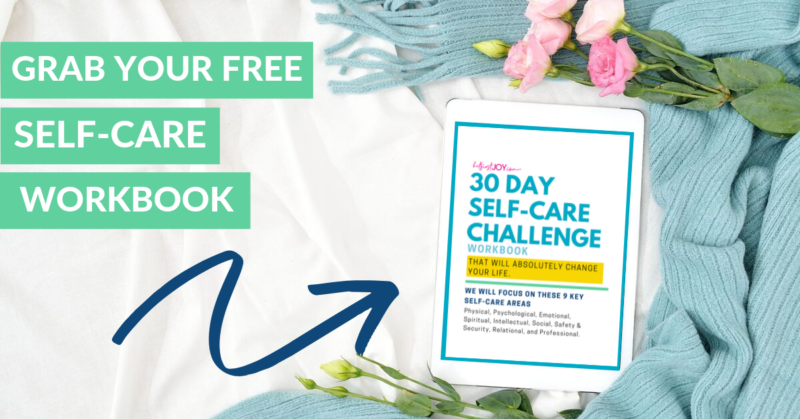 DISCLOSURE
As an Amazon Associate I earn from qualifying purchases. This post may contain affiliate links and/or promotional products, all opinions expressed are that of But First, Joy only. Read my full disclosure.