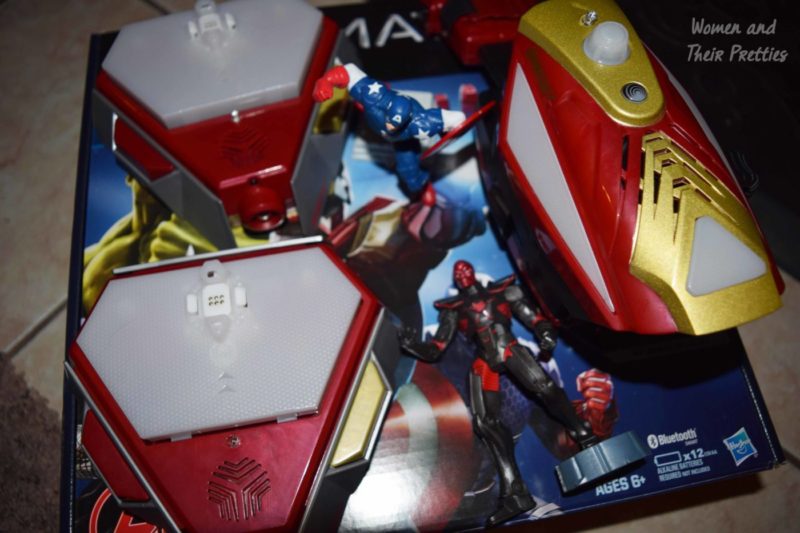 In September, I was sent to California to meet with the Disney Dreamers! They are the innovators, the creators, the brains behind the magic. One of the most prominent interviews was with Mike Goslin, the VP of Disney Consumer Products. He was there to tell us all about Playmation, the latest in play and technology. I remember spewing out as many questions as I could because the thought of a new way to play, without a tv screen, was so intriguing to me. By the end of the interview, I was asking him if they will be adding helmets and leg pieces eventually. Basically, I want the full armor, haha! So, let me tell you a little bit about what I learned from Mike Goslin and from my own personal experience with Playmation.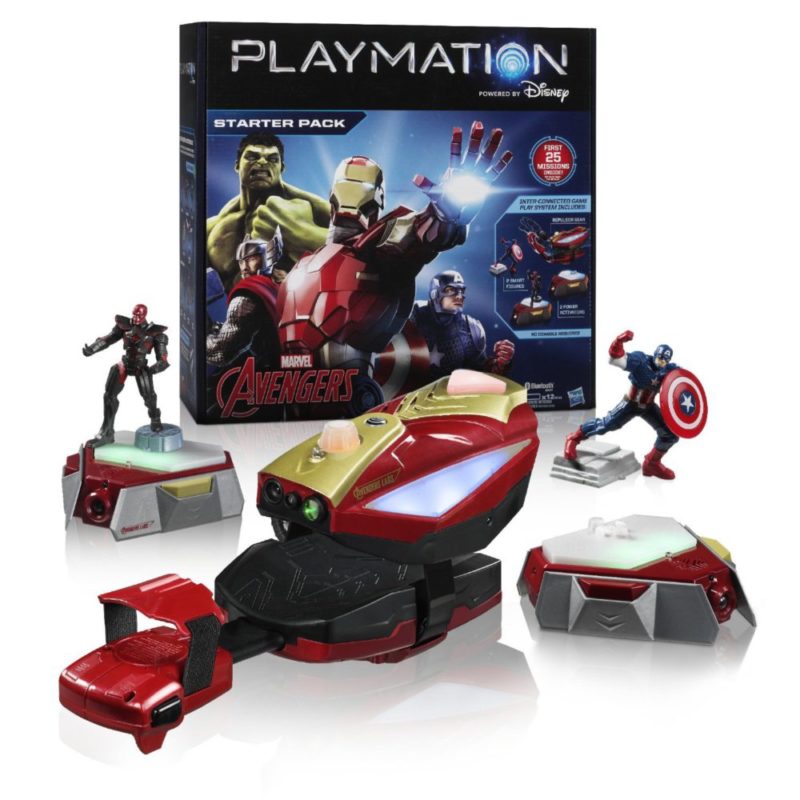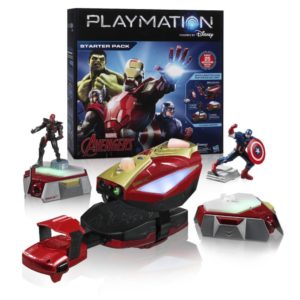 Playmation is made for children to use their imaginations. Kids these days are technologically driven. They are glued to their handheld devices and to their televisions. Mike wanted to combine the old school play, like running around outside, with the new style of play, video games. The result was connected, wearable technology that reacts to your movements. This has completely revolutionalized the way that we play. I say "we" because adults and children alike will love Playmation! Playmation is unique because it is a mobile gaming device that doesn't require a console at all. All you need is the gear and your wild imagination.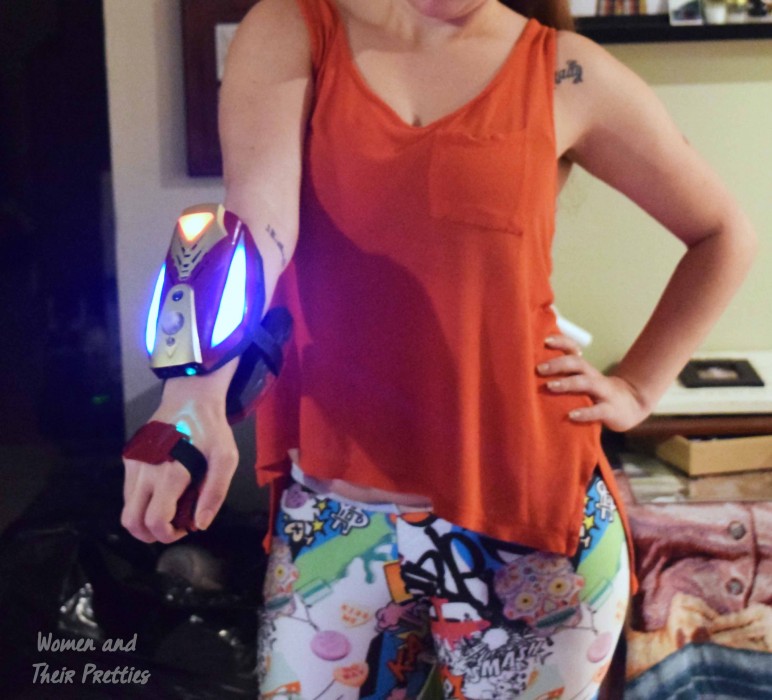 So, let me explain the gear. The best way to start is with the Playmation Starter Pack. The Marvel's Avengers Starter Pack comes with Repulsor Gear with your first 25 on-board missions, 2 Power Activators, a Captain America Smart Figure, and an Iron Skull Smart Figure.
The Repulsor Gear is the armband that reacts to your movements. The armband isn't too big or too small for any arms. It's made to fit big arms, as well as very tiny arms. There's an adjustable knob on the repulsor that allows you to tighten and loosen, as needed. The armband is very comfortable. It doesn't feel too heavy or awkward. It actually feels quite natural or maybe I am just meant to be an Avenger. hehe. The band is flexible too. It's made for movement, so you can be as wild as you want, without any issues. There are buttons on the Repulsor gear that allow you to begin new missions, listen to messages from Jarvis and the other Avengers, as well as battle with your special moves.
The sound effects on the gear are remarkable! It's loud and action-packed. You literally feel like you're going on these missions. You are asked to attack, to jump, to run, and more! Don't you plan on faking it either. The repulsor gear detects your movements very accurately. The repulsor gear also vibrates! I am telling you that you've never had an experience like this before. It's exciting, intense, and really fun. You can play alone or spar with your friends. It's a great workout too! I ran around my house at 2am playing with this and didn't even realize that I was sweating at the end of it all.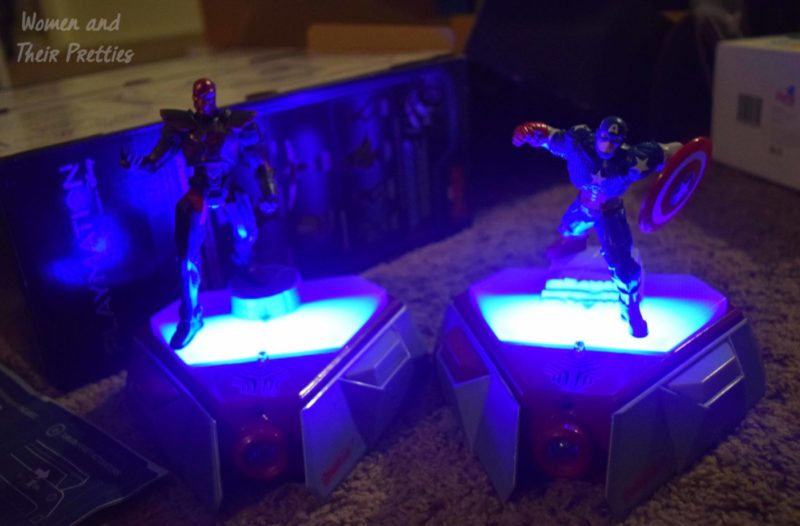 The smart figures are really cool because you load them onto the Power Activators to bring them into the missions with you! You can battle them or team up with them. The power activators also have sounds and lights, so you're getting the full experience with every Playmation accessory!
I am seriously obsessed with Playmation. I can't wait to collect all of the new gear when it releases. Right now they are releasing Marvel's Avengers. The one that I have is Iron Man. You can expect the Hulk hands soon too! In the future you they will be rolling out with Frozen and Star Wars! The best part is that they are all interconnected. Basically, an Avenger and Elsa can team up for a mission! How cool is that?
If you want to learn more about the brains behind Playmation and what's to come, read my Mike Goslin interview.
With the holidays coming, I'd say that it's the perfect time to stock up on Playmation gear! These are great for all kids and adults. I promise your family will spend more time outside than glued to the television.
Connect on Social Media: Facebook / Twitter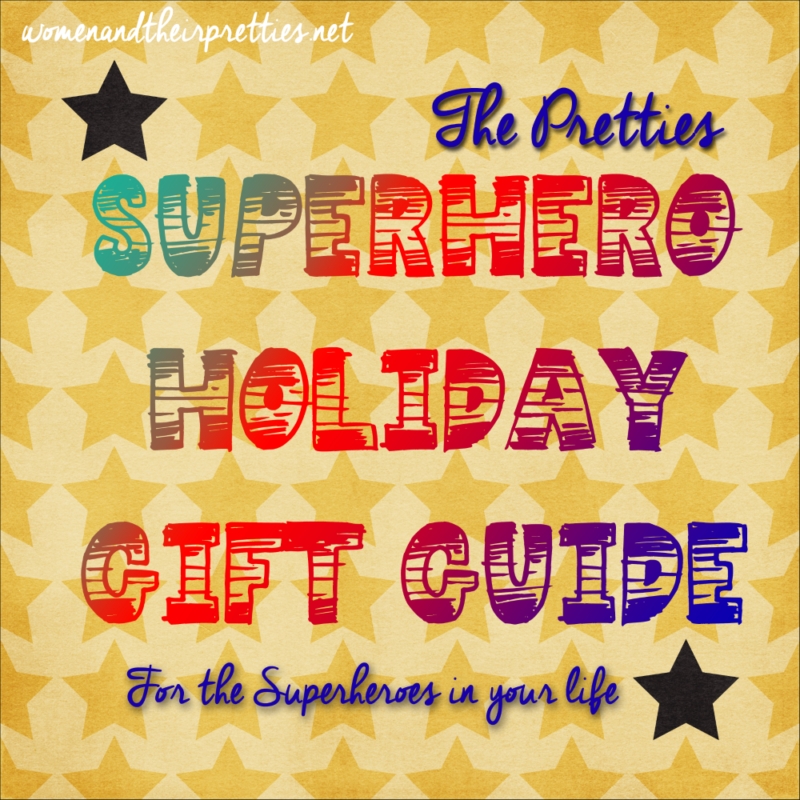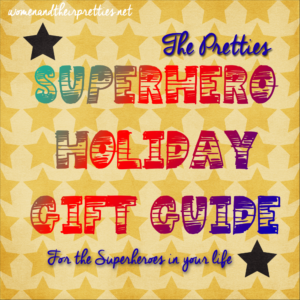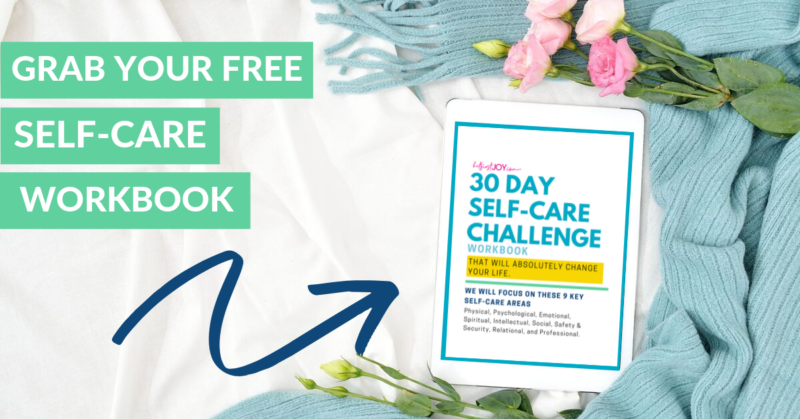 DISCLOSURE
As an Amazon Associate I earn from qualifying purchases. This post may contain affiliate links and/or promotional products, all opinions expressed are that of But First, Joy only. Read my full disclosure.