A special thank you to Babbleboxx for sponsoring this Seasonal Reset post.
Have you ever considered adding a seasonal reset ritual to prepare for the next season? Not only is this a great way to to physically plan for the next season, but it will mentally prepare you for the next phase of your year.
I'll be the first to admit that I'm not good with daily routines, but I can certainly stick by a seasonal ritual because it only happens 4 times per year. Plus, it does me so good.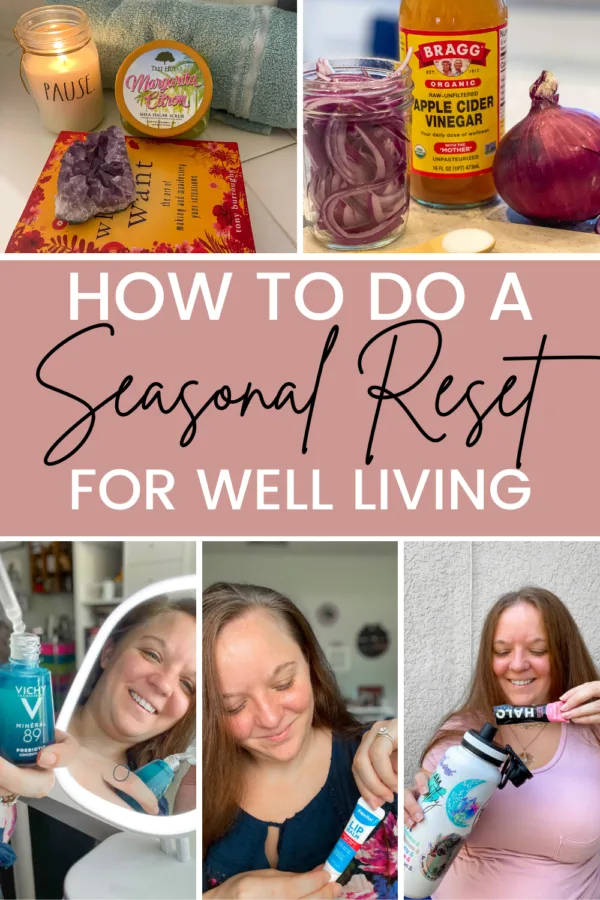 What is a Seasonal Reset?
A seasonal reset is a time when you start fresh. It's a time to let go of what you've done previously and create new routines and positive habits.
In this particular post, I'll be sharing how you can reset in various different ways to prepare as we enter into a new season. From physical to mental wellness, you can feel brand new as you go into this new phase of life.
Seasonal Reset Ideas
I understand that we all have different wants and needs, so rather than sharing a specific ritual, I'll share some of my favorite seasonal reset ideas. I hope you find some ideas that work for you.
1. Declutter your house
A seasonal declutter can only do you well. The mental affects of clutter have been proven. I feel a seasonal purge is easier to handle because we tend to be mentally ready for a transition into a new season. When clearing clutter, I strongly encourage you to donate to charities for women and children.
2. New skincare routine
As the weather changes, it's important for us to adapt. I know it can sometimes be difficult to switch our skincare products (especially if we love what we're already using) but it can be a good change for our skin.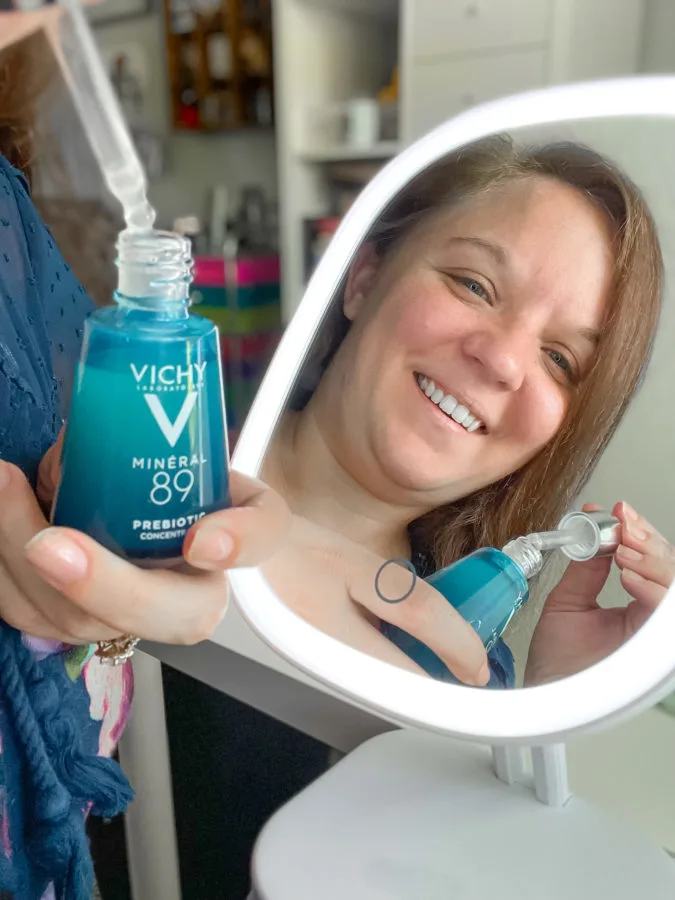 As we are currently transitioning into colder months, we should plan for more dull and dry skin. For me, I combat dullness and aging with Vichy Mineral 89 Prebiotic Recovery & Defense Concentrate. This face serum helps visible signs of aging and helps fight future aggressors, like dryness and stress on the skin.
I also recommend grabbing a dermatologist recommended, lip moisturizer like Flexitol Lip Balm. I love this lip balm because it doesn't have a super strong scent and moisturizes right away. Plus, it leaves a lasting moisturizing affects that prevents dry and chapped lips.
3. Update your wardrobe
A wardrobe update is the perfect way to welcome a new season. Pack away last season's clothes and bring out the pieces you haven't worn for awhile. This is also a good time to declutter your closet. It's a win-win. Maybe even consider coordinating colors for the new season and adding a couple new things to your closet. You definitely deserve it!
4. New reading material
Another fun way to ring in a new season is with new reading material. You can read something that's high on the charts right now or grab a book that has been on your wishlist for awhile. Personally, I love Amazon's Audible for my audiobooks! I can listen as I workout, pamper myself, or cook.
5. Deep Pampering
I give myself a really good pampering at least once a month and I really believe all women should do this as often as possible. Give yourself a couple hours to dedicate to your body. This is a time to deep condition your hair, wax, do your nails, use a really good face mask, soak in a hot bath, and exfoliate your skin.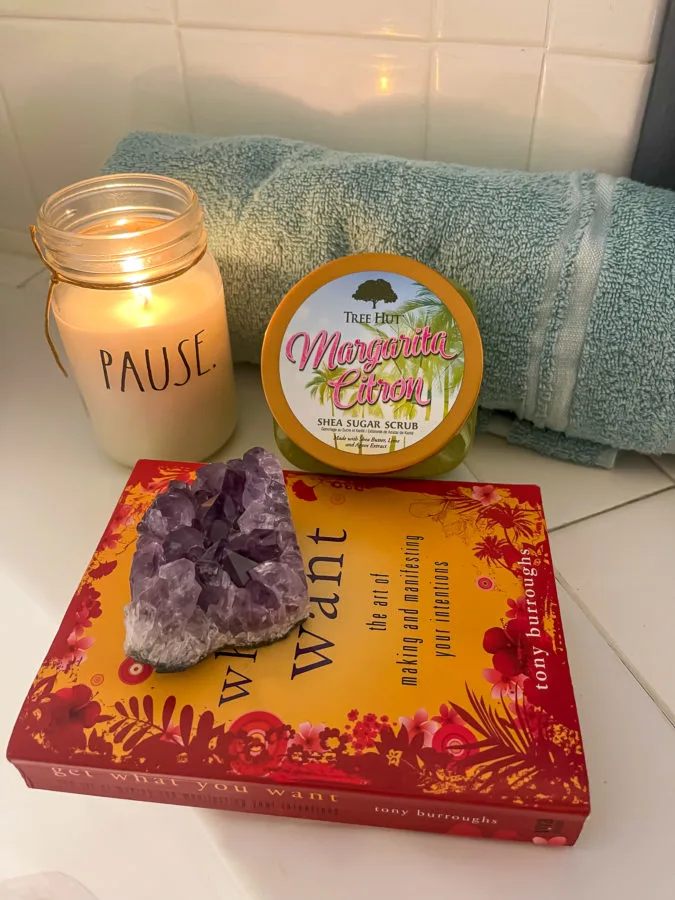 I have a nice stock of products that I use for all my pampering days. I have a cabinet next to my garden tub with candles, face masks, bath soaks, and salt scrubs. Recently, I added the Tree Hut Margarita Citron Sugar Scrub to the mix and it is EVERYTHING! It smells delicious and awakens the senses with our fruity and bright it is.
I recommend picking one up to scrub in a circular motion all over your body, especially on the dry parts like elbows, knees, hands, and feet. As soon as you rinse the scrub off, your skin will feel smooth and hydrated. It's incredible! You can get it right at Ulta!
6. Set New Goals & Intentions
A new season is the perfect time to set new goals and intentions for the next quarter! These goals can relate to your health, career, relationships, or even financial. Get creative and make goals that are attainable – here's a long list of ideas!
Don't forget to add HYDRATION to your goals. Set a new goal for hydration and if you want to switch it up a bit – get a low-sugar electrolyte powder like HALO On-The-Go Hydration! It's loaded with the vitamins and minerals your body craves when thirsty and the 1200mg of Vitamin C is an immunity booster! Which we definitely need as we get closer to the colder months.
Use Code: HALO20 for 20% off at HALOhydration.com
7. Meal Planning
New seasons mean new produce! Plan your meals around what's currently in-season for you locally. For example, fall is a great time for apples, pumpkins, carrots, and cabbage. You can also use the beginning of the season to prep meals to freeze for later in the season or can vegetables/sauces.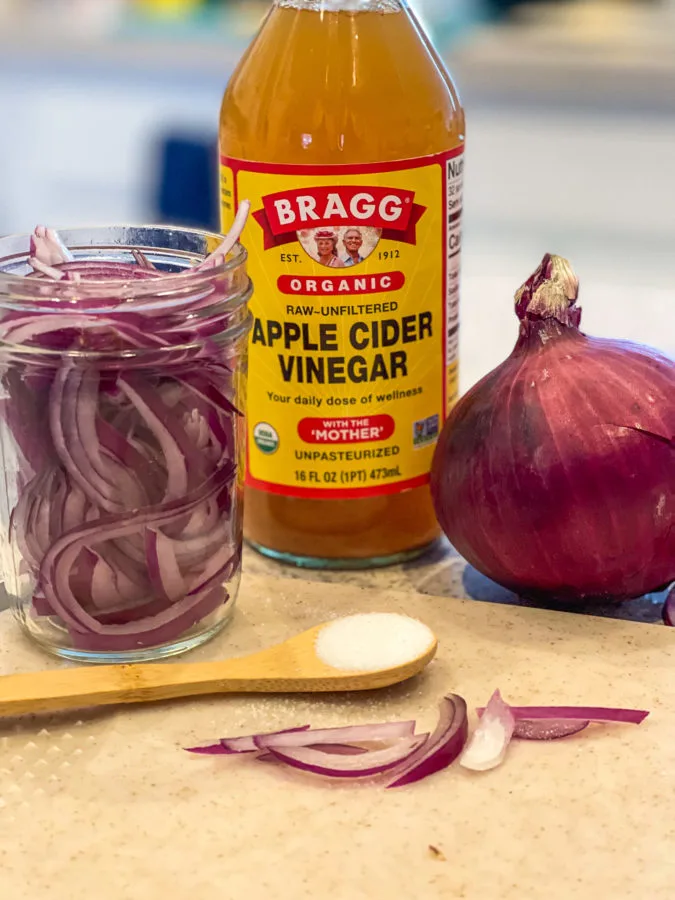 I used the delicious Bragg Apple Cider Vinegar to pickle red onions for a variety of my meals. I use pickled red onions in my taco salads, burrito bowls, on fried fish and sandwiches.
Use code BABBLE10 at Bragg.com to get 10% off your order!
Additionally, I like to keep Bragg Apple Cider Vinegar on hand for my wellness goals. As a natural prebiotic, it helps control appetite and weight.
8. Declutter your handbag
Girl, declutter your purse. I know, it's not fun but it needs to be done at least once a quarter. I like cleaning my handbag out before I enter into the next season because this gives me a chance to replace make makeup or skincare products that I keep on hand.
My Flexitol Lip Balm has been added for the fall and winter seasons!
9. New spiritual focus
It's no secret that I like to follow the phases of the moon. With a new moon, I release old things and with a full moon, I open myself to new things. As seasons change, so does the moon. Have you ever noticed how you feel different in each season?
Use this time to develop a new spiritual focus. Strengthen a spiritual skill, do specific shadow work, or work hard to manifest exactly what you desire.
10. Switch out your candles and air fresheners
Finally, my favorite seasonal reset ritual in my house is the changing of candles and air fresheners! If the weather isn't what you want it to be for the season – make it feel like the new season in your house! Get scents that are perfect for the season!
Please bookmark this seasonal reset post to use at the beginning of ever season!