Looking for teen girl gift ideas that won't break the bank? I've gathered a list of teen gifts that are trendy, affordable, and teen girl approved! Because our teens aren't little children anymore and they aren't adults either.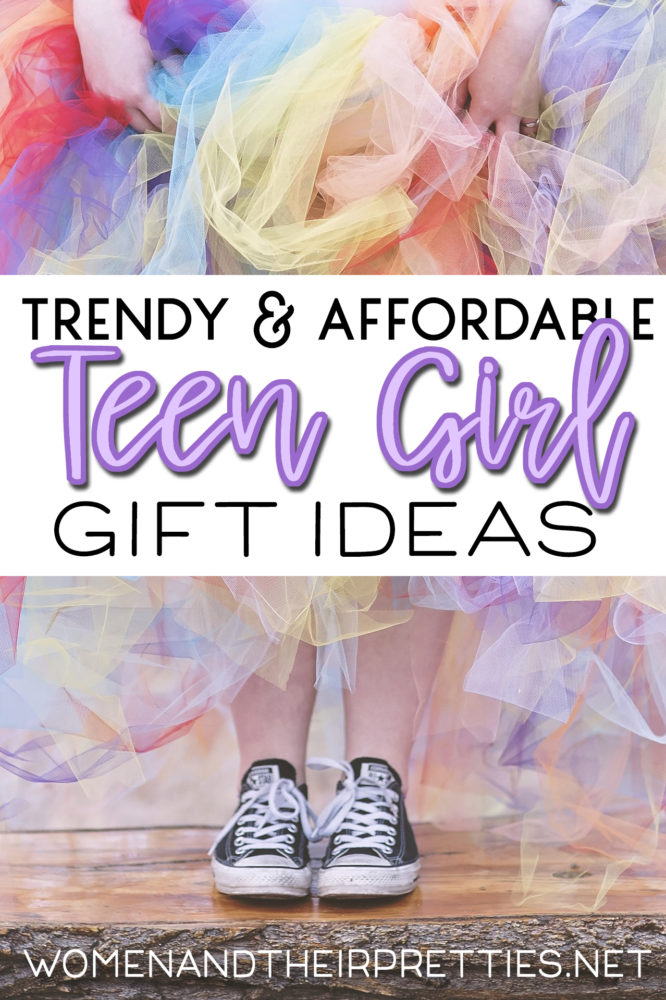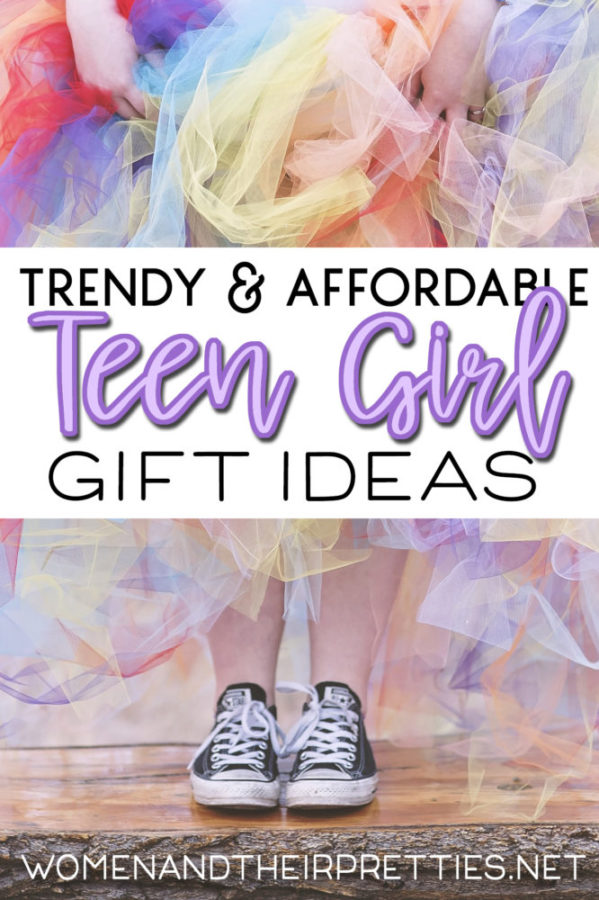 Who knew that shopping for teen girl gifts would be so difficult? Apparently toys are "for babies" and almost everything else is "boring".  After a long chat with my 13 year old niece, I found out what teen girls really want. I had to basically force it out of her but she gave me some really great teen girl gift ideas that I'm excited to share with you. She told me the basics but I searched to find affordable teen girl gifts that are age appropriate. Basically teen girls want tech, room decor, fashion, and beauty. These are the best ideas that I came up with.
Age Appropriate & Affordable Teen Girl Gift Ideas
1. Skini Mini Stainless Steel Insulated Bottle
This Dream Life edition encouragement "on the go" essential fits in your back pocket, your purse. Every teen girl needs a little encouragement every once in awhile. This cute bottle can fit in your teen's locker, gym bag, or anything else! It is easy to grip, comes with built in carry strap and it holds 8 oz of her favorite beverage. Will stay cool for up to 12 hours, hot for 6 hours!
Get it here: Upwords.me
Current Price: $16.95
2. Carli Bybel Deluxe Edition – 21 Color Eyeshadow & Highlighter Palette
Every teen girl needs a good palette to begin her beauty journey! This Carli Bybel Deluxe Edition 21 Color Eyeshadow & Highlighter Palette exudes the YouTube beauty maven's signature glam-girl style. This palette features 11 original shades plus 10 chic new shadows and highlighters in buttery, blendable formulas with staying power.
Get it here: Bhcosmetics.com
Current Price: $22.50
3. Dream Life Edition Hair Ties
We love these hair ties! Each package contains a set of three coordinating hair ties combining gorgeous hues of fresh mint, orange, and gold. They add a "dreamy" touch to any hairstyle and are designed to leave your hair crease-less and kink-free. Stock up! You can never have too many of these trendy essentials that double as chic bracelets. They make the perfect gifts and party favors.
Gifting encouragement? Select our gift packaging option to have this item delivered in a UPWORDS signature gift box, nestled in a bed of kraft paper, and topped with a Dream Life edition mini encouragement card.
Get it here: Upwords.me
Current Price: $6.95
4. Heat Resistant Styling Mat
Pair this with a new hair tool for the ultimate beauty gift! Have you ever been in a hurry and rushed out the door only spend the rest of the day wondering if you remembered to turn off your straightener or flat iron?  When you add the Heat Resistant Silicone Styling Mat to your daily routine, you'll feel more secure knowing your countertops are protected.
With heavy duty silicone material and an innovative .25 inch raised design, the Silicone Styling Mat protects surfaces from heat damage caused by hot hair styling tools. The innovative grooved design on the back of the mat provides a .25 inch space between the ground and your styling tools. This additional space results in a more significant reduction of heat transfer compared with silicone mats that don't have the extra height and lie flat on the ground.
Get it here: Amazon.com
Current Price: $14.99
5. Marble Collection – Warm Stone – 12 Color Eyeshadow Palette
Create your own etched-in-stone style with our Marble Collection Warm Stone — 12 Color Eyeshadow Palette, a collection of highly pigmented neutral mattes and shimmers. Shades range from frosty ivory, pink and peach to rich taupe, tan and bronze, allowing you to achieve daytime glam as well as nighttime drama. Colors can be worn individually, blended and intensified, and add polish to any look. They come in a sleek, mirrored case featuring a unique marbled pattern.
Get it here: Bhcosmetics.com
Current Price: $11.99
6. Luna 2 Facial Cleansing Brush
Give her the gift of beauty – for the very first time in her life! The revolutionary LUNA 2 is an enhanced T-Sonic™ facial cleansing brush and anti-aging system designed to eliminate blemishes while effectively addressing concerns related to aging skin. The LUNA 2 is now available in four varieties, so you can select the one that is tailored to your skin type .
Get it here: Foreo.com or Amazon.com
Current Price: $126 – $199
7. Prime Wireless Ear Buds
Music plays a big part in the life of a teenager! That's why you need to give her something she'll appreciate that can also be a fashion accessory. Small in size, big on sound. PRIME Wireless bluetooth earphone gives you the powerful acoustic in a small package.
Get it here: SoulElectronics.com or Amazon.com
Current Price: $47.99 – $59.99
8. Sopabox Top Sellers Beauty Bundle
A girl needs to begin a skincare routine at a young age for it to continue on into her adult life. This bundle is all about elevating your washing routine. Embrace a collection that highlights fresh and beach-y scents and pairs them with amazing ingredients that create a nourishing and softening wash with every use. The tropical-nutty scent of coconut & sandalwood along with our light, floral-fresh argan oil will transform your wash into a luxurious experience.
Get it here: Soapboxsoaps.com
Current Price: $29.95
9. Harry Potter T-Shirt
Harry Potter is one of the biggest movie and book franchises IN THE WORLD! Bring out the geek in your teenage girl by picking up a t-shirt that shows her love for the fandom. I promise she will get a ton of compliments
Get it here: BoxLunch.com
Current Price: varies
10. Tzumi Popsolo Wireless Bluetooth Karaoke Mic
For the teen who wants to be a superstar! With the PopSolo Wireless Karaoke Microphone you can sing along to your favorite songs and be the star of the most epic karaoke sessions ever. This state of the art microphone comes equipped with several features that will let you bring your A game for your next karaoke session.
Get it here: Staples.com or Amazon.com
Current Price: $12 – $20
11. Forever Favorites Collection
The FOREVER FAVORITES collection is the ultimate beauty gift to give or get. This exclusive set features brushes and sponges to create all of your favorite makeup looks.
INCLUDES: Skin Perfecting, Detail Concealer, Airbrush Concealer, Micro Blending, Full Powder, Full Shadow, Blending, Angled Liner, Seamless Stipping, Highlight, Define, Large Base Blender, Perfecting Detail Blender and Mini Detail Blender
Get it here: EcoTools.com
Current Price: $49.99
12. Acne Clearing Mask
Treat and clear acne breakouts with our at home FDA Approved LED light therapy mask. The combination of red and blue Non UV LED technology is scientifically proven to kill acne causing bacteria and reduce the appearance of breakouts.
Get it here: Pulsaderm.com or Amazon.com
Current Price: $59
13. TicHome Mini
Allow her to listen to music anywhere, everywhere – in style! TicHome Mini is the ultimate splash proof Google-Assistant powered smart speaker. Its IPX6 rating and built-in battery make it the perfect bathroom and shower companion.
Get it here: Mobvoi.com
Current Price: $99.99
14. Full Coverage Essentials
Is she already better at makeup than you are? This is the perfect beauty brush kit for her! Tis the season for makeup that is on-point throughout the night. Our full coverage essentials set is made up of 4 brand new cuts for full coverage application.
Get it here: RealTechniques.com
Current Price: $29.99
15. Disney Handbag or Backpack
Box Lunch has the very best Disney handbags at a great price! Give that teenage girl something to show off to her friends and something of quality to take care of! The Loungefly handbags & backpacks at Box Lunch are EVERYTHING! They even have BoxLunch exclusives!
Get it here: BoxLunch.com
Prices Vary
16. Enchantment Bracelet
Not only does this teen girl gift idea give her inspiration, it promote the act of giving back to another. Choose from words like 'strength,' breathe,' believe,' and 'hope' to give you inspiration before passing it on to someone who needs it more. Then register the number on your gold tag via our registration page or mobile app and track your bracelet as it inspires from wrist to wrist!
Get it here: LittleWordsProject.com
Current Price: $24
17. Happy Wooden Treasure Box
A beautifully painted wooden box features a painterly floral pattern, adding a vintage look to this majestic box. This will give her something to look forward to every day, as well as something private just for her!
Get it here: PapyrusOnline.com
Current Price: $20.95
18. I Love Your Face Compact Mirror
This fun compact features one magnifying and one standard mirror and fits perfectly into your bag or purse for those quick touch ups on the go. The message makes this a sweet gift for a teen girl!
Get it here: PapyrusOnline.com
Current Price: $9.95
19. Sprocket – Portable Printer
Because every teen girl needs to print those special moments as soon as they happen! With the portable, lightweight HP Sprocket Photo Printer, print photos from your smartphone or tablet just as easily as you post them. Make time spent with friends more memorable with instantly sharable 2×3-inch snapshots of every fun-filled moment. Use the free HP Sprocket App to customize photos with filters, borders, and emojis, scan printed photos, and view photo collections. Includes 10 sheets of HP ZINK 2×3-inch photo paper with peel-and-stick backing for instant photos or stickers.
Get it here: Amazon.com
Current Price: $129.95
20. HP AMP 100 Color Printer
Every teen girl has something important to print: photos with friends, DIY birthday cards, motivational sings for her room, etc. Get more from your space with an ultra-compact printer and Bluetooth speaker in one. Enjoy a seamless all-in-one experience with the HP Smart app – and sound that fills your room with crystal clarity and booming bass. Get connected with your smartphone and start printing fast with seamless Wi-Fi setup. Count on built-in innovation with a printer that enables you to take phone calls directly at the printer and even charge your smartphone. The HP Smart app allows you to easily set up your printer, scan documents with your camera, and print from social media or the cloud, such as iCloud, Google Drive, and Dropbox.
Get it here: Amazon.com
Current Price: $129.95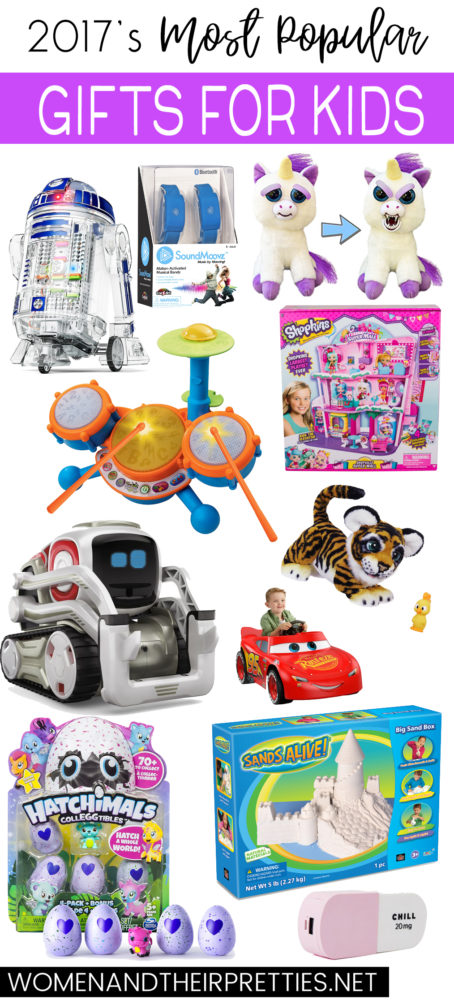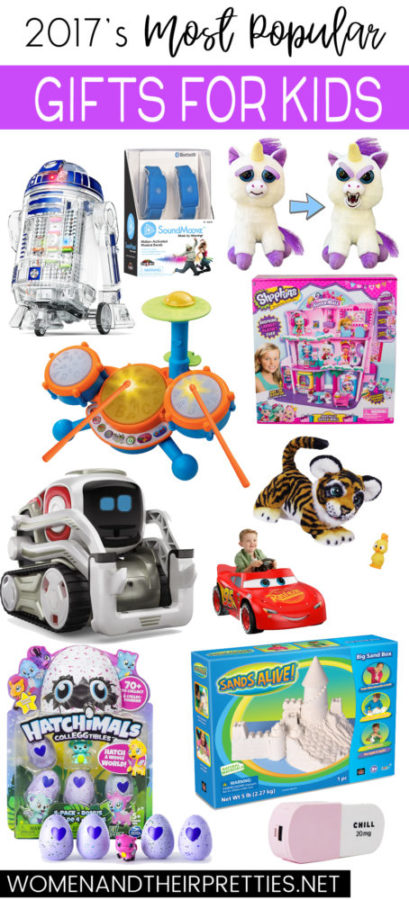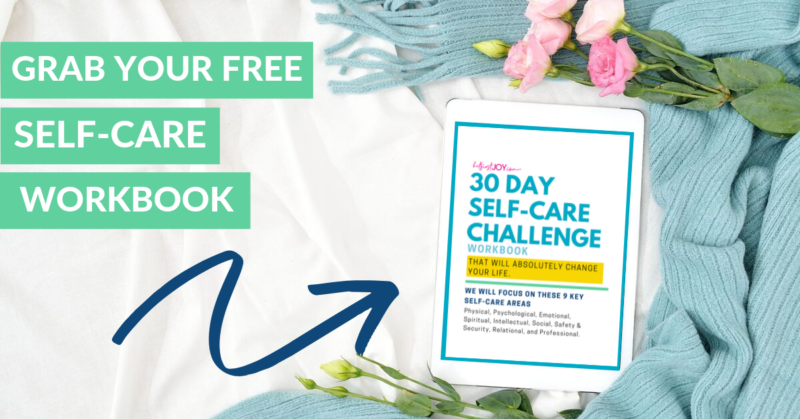 DISCLOSURE
This post may contain affiliate links and/or promotional products, all opinions expressed are that of But First, Joy only. Read my full disclosure.