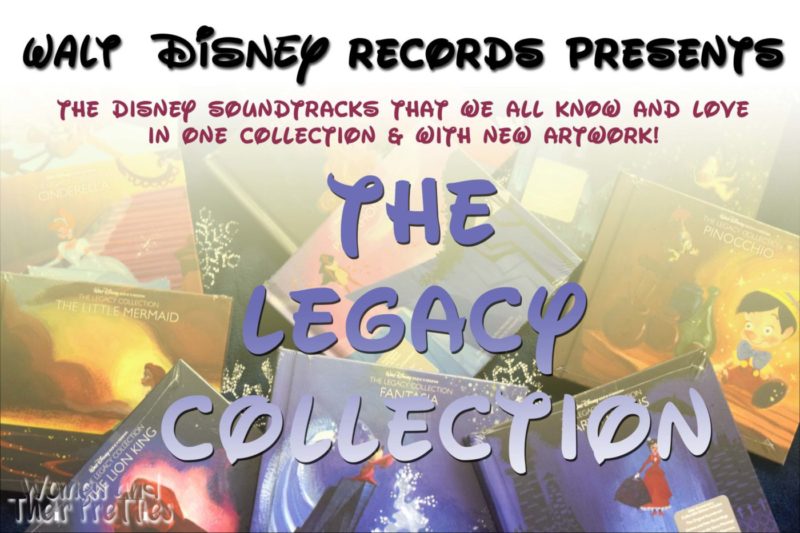 This is going to be on everyone's wishlist this Christmas! Walt Disney Records is releasing The Legacy Collection Box Set which is a 12-Album box set with the most wonderful, classic Disney soundtracks that we all know and love. This will be released on November 13th, 2015 and is already available for pre-order.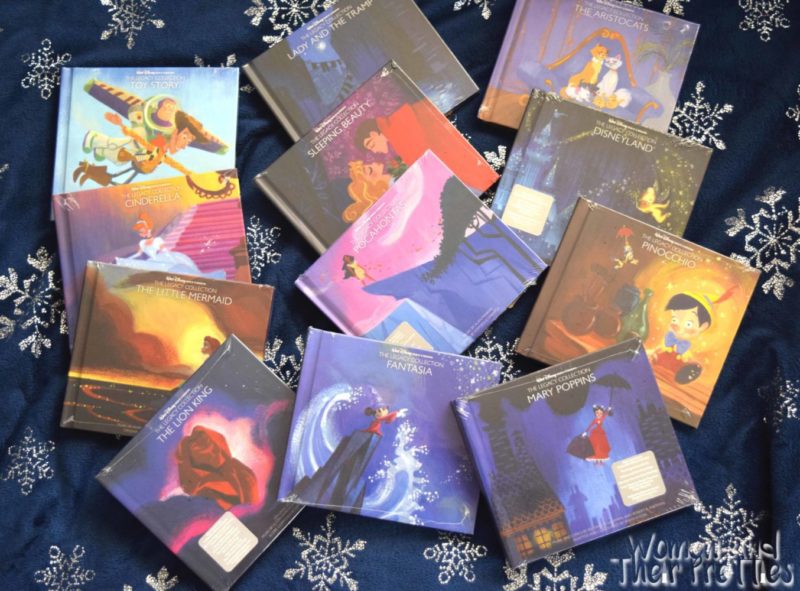 I wasn't able to snag the actual box set, but I do have each album in the box set it is absolutely beautiful. I am absolutely in awe of the artwork on each album. I love how the newly created artwork gives you a new perspective on each film's soundtrack. What's really special about the artwork is that the designs unite the entire collection.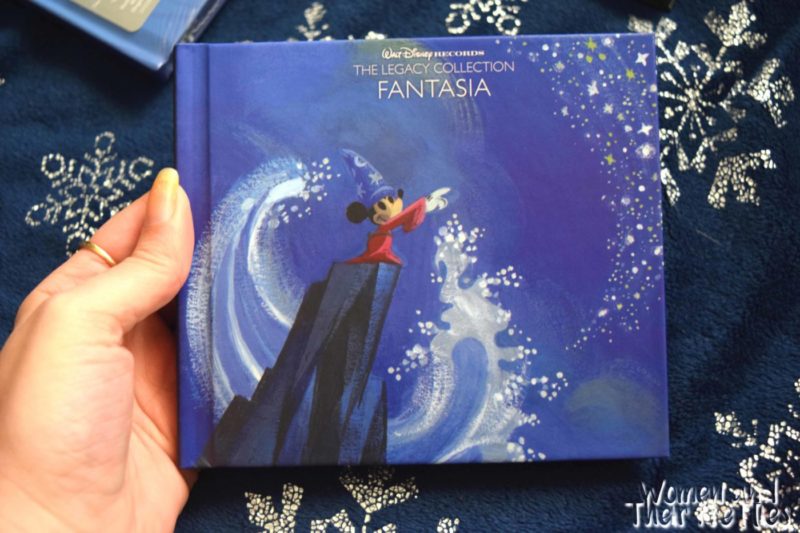 So, these CDs include the incredible songs that we all know and love, as well as music from the Disneyland Park! That's so unique and special. It really excites me because I just visited Disneyland for the first time in September. You can literally listen to more than a day's worth of music with this box set. Frankly, who wouldn't want to listen to Disney soundtracks all day? My house has been sprinkled with Pixi Dust and filled with magic from this collection.
Whether you're shopping for yourself, a collector, a child, or even a family, this Disney box set would be an incredible gift. It will be cherished by anyone who adds it to their home. I couldn't imagine a Disney gift better than this one and that's why I recommend that you snatch these up as soon as the release. Grab this 12 album, 28 disc Disney collection before it's gone!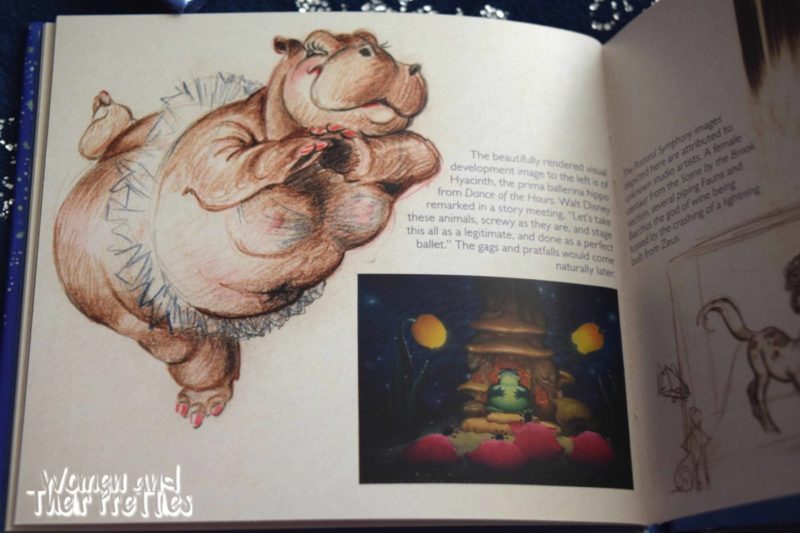 The 12 albums in the new box set are as follows:
The Lion King
The Oscar® and Grammy®-winning songs by Elton John and score by Hans Zimmer plus 30 minutes of expanded underscore and Lost Chords demos not used in the film.
Mary Poppins
Julie Andrews and Dick Van Dyke in an artistic triumph of Walt Disney and the Sherman Brothers, including the world premiere recording of the lost song, "The Eyes of Love." Album includes the Sherman Brothers' demos of the film's songs and is thelargest collection of Lost Chords original demos and new versions in the entire series.
Sleeping Beauty
The magnificent music of Tchaikovsky is transformed into one of Disney's most dramatic and memorable scores, plus special versions from vinyl record master tracks.
The Little Mermaid
Howard Ashman and Alan Menken's multi-award-winning music and songs with the original demo recordings and previously unreleased background score.
Fantasia
Leopold Stokowski's complete FantaSound score from the innovative film, the complete digital score conducted by Irwin Kostal plus bonus tracks by Sterling Holloway.
Pinocchio
One of the most brilliant scores in movie history—it introduced "When You Wish Upon a Star"—plus six new-to-CD Mickey Mouse Club songs sung by Jiminy Cricket (Cliff Edwards).
Cinderella
The Oscar®-nominated score and all the songs from the animated classic, plus The Lost Chords, featuring 7 original demos and new versions .
Randy Newman's hit songs and score from the Disney/Pixar's landmark animated feature, as well as bonus tracks and three never-before-released background tracks.
Pocahontas
Majestic music of Alan Menken, lyrics by Stephen Schwartz ("Wicked") plus songs that were deleted from the finished score and original demos sung by Menken himself.
Lady and the Tramp
An eagerly requested soundtrack in the series showcasing the vocal and songwriting genius of Peggy Lee, plus bonus track and rare demos.
The Aristocats
From the Disney film favorite comes the famous score, including songs by the Sherman Brothers, the voices of Phil Harris and Maurice Chevallier. This is the first time the original soundtrack has been available in its entirety.
Disneyland
Beginning with the recordings from the opening day of Disneyland in 1955, the collection guides the listener down Main Street U.S.A., through the greatest attractions, shows and lands that exist today and those that are a happy memory.
The release of Walt Disney Records The Legacy Collection Box Set marks the first time such a massive body of musical and visual masterworks have been contained in a single package.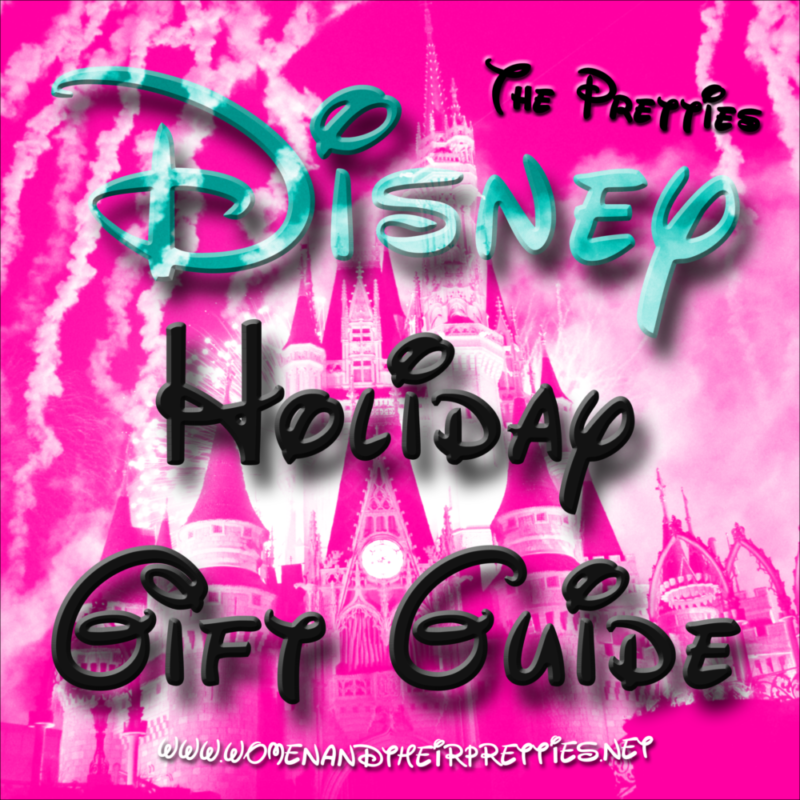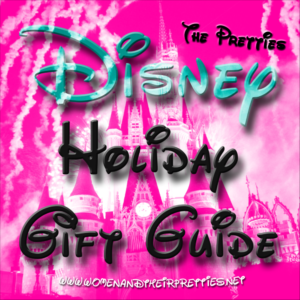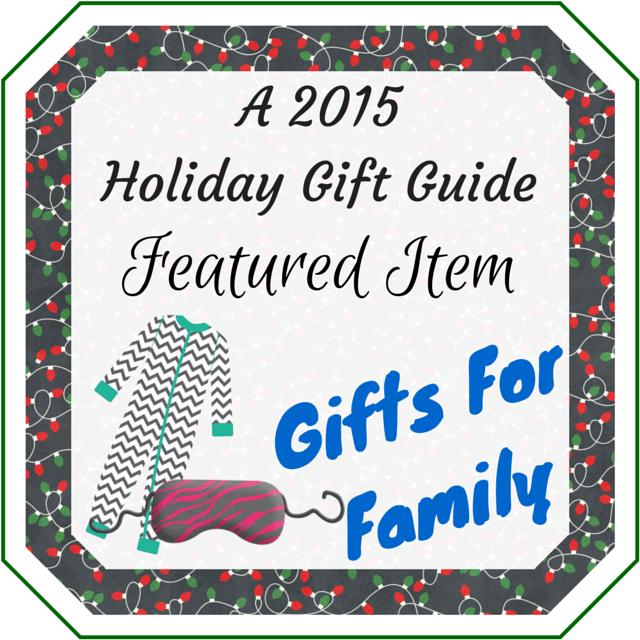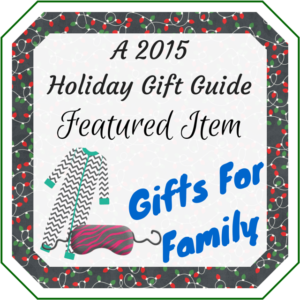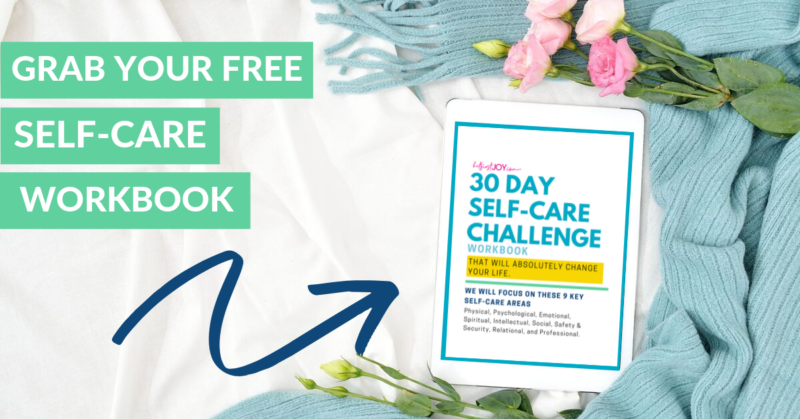 DISCLOSURE
As an Amazon Associate I earn from qualifying purchases. This post may contain affiliate links and/or promotional products, all opinions expressed are that of But First, Joy only. Read my full disclosure.