We finally got the chance to ride Universal's Skull Island: Reign of Kong! We are annual passholders, but it's been quite a busy summer since the new Universal King Kong ride has opened. We've visited quite a few times since they started building Kong and we were just so in awe of how realistic it looked. When you're walking through Islands of Adventure you will see the mountains from Skull Island from far away. We were so excited the first time we saw them. We would try to peek over the wall every chance that we got. Then it finally opened!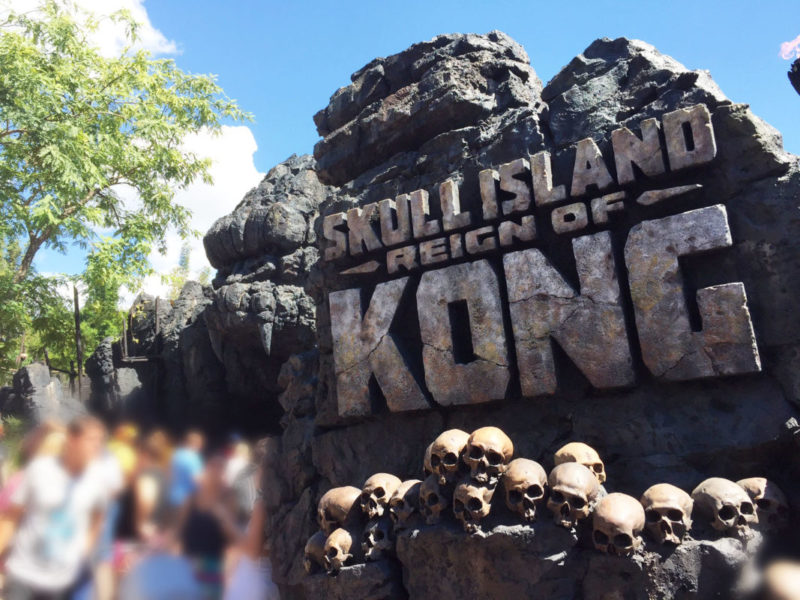 We decided to take a trip to Universal's Islands of Adventure for two specific reasons: to catch Pokémon and to ride the new King Kong ride. With that said, we didn't care about the wait. We said that we'd wait 3 hours if we had to. That's one of the many perks of being a Universal annual passholder – we can go for a few hours and do whatever we want without feeling like we are wasting time. So, without giving away a ton of spoilers, I want to tell you 6 things about Universal's new King Kong ride – Skull Island: Reign of Kong.
1. The line is very long, but not that bad
The line will be longer than it looks. It begins outdoors and finishes inside. There will be a few points where you think, "Okay, we are almost there!" Then you turn a corner and you aren't. It really is not that bad though! As long as there aren't any malfunctions, the line moves very quickly. It's almost a non-stop movement because there are about 30 people per ride (no, I will not elaborate on that). So, just know that you aren't almost there until you actually see the ride.
2. Water fountains
Don't worry about staying hydrated because there are water fountains along the way. There were about 4 water fountains in the wait line which made it seem much easier to get through.
3. Drink/Snack Stop
Now, I'm not sure if this will last forever, but there is a drink and snack stop along the way. You can bring a bottle of water in or you can wait until you reach the snack stop which is right before you enter the building itself.

4. It may not be for kids
I don't think this is for kids. I believe the ride itself would be okay for kids, but there are some creepy moments in the wait line that definitely freaked out the kids in the building. I'd say that it's good for ages 8 and up, but as with anything – you know your kids. If they aren't spooked easily then give it a try. I will warn you that it's very dark inside. There are skulls everywhere (duh, it's Skull Island) and there is a section in the wait line with fire, loud screaming, and flickering lights.
5. It's not a rollercoaster and isn't fast-paced
There is a warning prior to riding about dizziness and motion sickness, but let me assure you that unless you have an incredibly weak stomach, you should be okay. I personally get sick on anything that spins, any 3D motion rides like The Simpsons Ride (or the previous Back To The Future ride), or anything too wobbly. This ride didn't give me a hint of dizziness or motion sickness.

6. It's a lot different from the old ride
I know that we were all hoping for a revamp of the old King Kong ride, but this isn't it. There are certain aspects that are the same (you'll see when you ride it) but for the most part it's a brand new ride. There's definitely a nostalgia that the old ride brought, but Skull Island: Reign of Kong is different. It has brand new technology that wasn't even thought of at the time of the old ride. I personally thought it was really cool and creative. There were a few things that I wish they'd done differently, but it's still worth taking a trip to ride. I mean, I will definitely ride it every time I visit Islands of Adventure.
Now… we are just waiting for the revamped Incredible Hulk ride to open back up!
Kong: Skull Island hits theaters everywhere March 10, 2017 – that's next week! To help celebrate this movie The Hopping Bloggers have teamed up to give one lucky reader an awesome prize pack worth over $60! Included in this package is:
About Kong: Skull Island
Warner Bros. Pictures and Legendary Pictures' "Kong: Skull Island" reimagines the origin of the mythic Kong in a compelling, original adventure from director Jordan Vogt-Roberts ("The Kings of Summer"). In the film, a diverse team of explorers is brought together to venture deep into an uncharted island in the Pacific – as beautiful as it is treacherous – unaware that they're crossing into the domain of the mythic Kong.
"Kong: Skull Island" stars Tom Hiddleston ("The Avengers," "Thor: The Dark World"), Samuel L. Jackson ("The Hateful Eight," "Avengers: Age of Ultron"), Oscar winner Brie Larson ("Room," "Trainwreck"), John Goodman ("Transformers: Age of Extinction," "Argo") and John C. Reilly ("Guardians of the Galaxy," "Step Brothers"). The legendary Kong is being brought to life at a whole new scale by Industrial Light & Magic, with two-time Oscar winner Stephen Rosenbaum ("Avatar," "Forrest Gump") serving as visual effects supervisor.
To fully immerse audiences in the mysterious Skull Island, director Jordan Vogt-Roberts and his cast and filmmaking team are filming across three continents over six months, capturing its primordial landscapes on Oahu, Hawaii – where filming commenced on October 2015 – on Australia's Gold Coast, and finally in Vietnam, where filming will take place across multiple locations, some of which have never before been seen on film.
Connect with Kong: Skull Island
Official Site | Facebook | Twitter | Instagram
Enter to win this Kong: Skull Island Prize Pack using the form below. GOOD LUCK!
If you're a blogger looking to connect with brands: Join The Hopping Bloggers database and get started today!
If you're a brand looking to work with a network of professional bloggers: Check out the creative campaigns The Hopping Bloggers has to offer!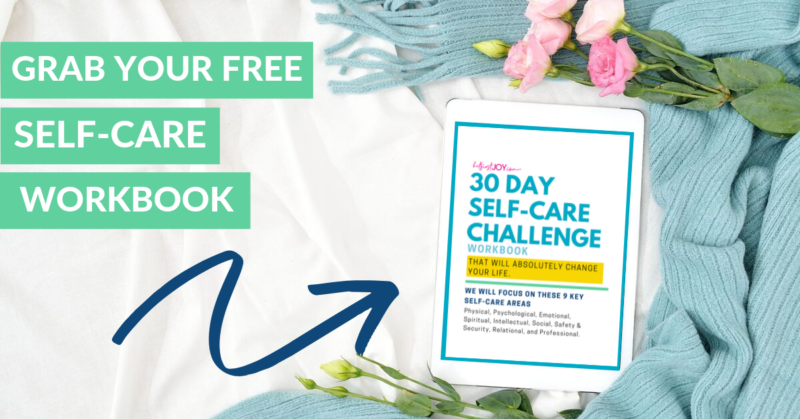 DISCLOSURE
As an Amazon Associate I earn from qualifying purchases. This post may contain affiliate links and/or promotional products, all opinions expressed are that of But First, Joy only. Read my full disclosure.