At this point you've
heard all about the Disney Social Media Moms Celebration
, especially if you're following me. I received my very first DSMMC invite this year and didn't get my hopes up. I figured my fiancé wouldn't be as excited as I was. This is not a free event and I'm saving for a wedding, so I thought for sure we wouldn't be able to make it work. However, when I passed along the news to him, he was ecstatic and said we'd absolutely go no matter what! I'm so glad I didn't decline because this was by far, the most magical Celebration on earth.
10 reason to attend the Disney Social Media Moms Celebration
1. It's invite only

Being invited to a
Disney
event as spectacular as this one is reason enough to say yes! There are thousands of bloggers who'd give anything for the experience and you're one of the few who has impressed
Disney
enough to be considered. I've never met a blogger who hasn't regretted turning down this event so do yourself a favor and make it work. You can save the FOMO for another time.
2. You can bring your families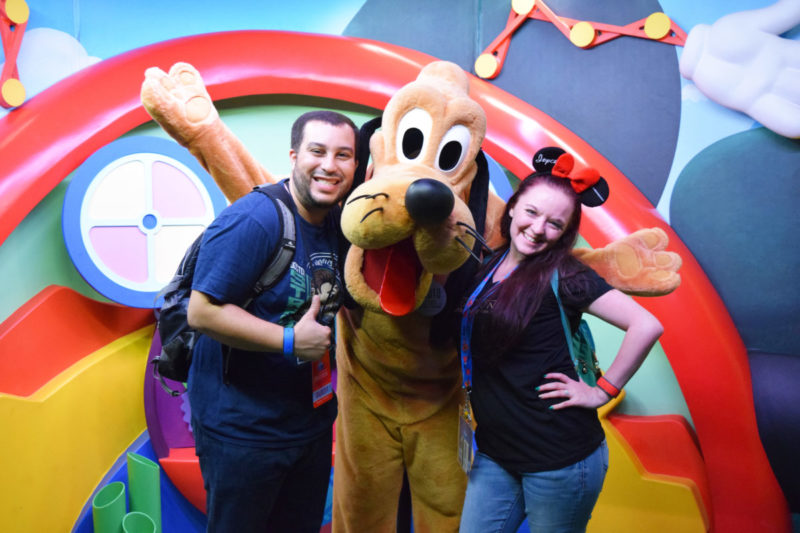 The biggest selling factor for this trip is that you can bring your families! You don't have to leave your husband and kids at home – they are all welcome to join you on this magical adventure. And don't worry – there's plenty for your families to do while you're in the bloggers-only sessions. They can go park hopping, enjoy fun activities, or enjoy a day at the pool. There also a lot of events that families can attend with you, like exclusive dinners, shows, and even parties. This is truly an event for families of all kinds.
3. Heavily discounted Disney trip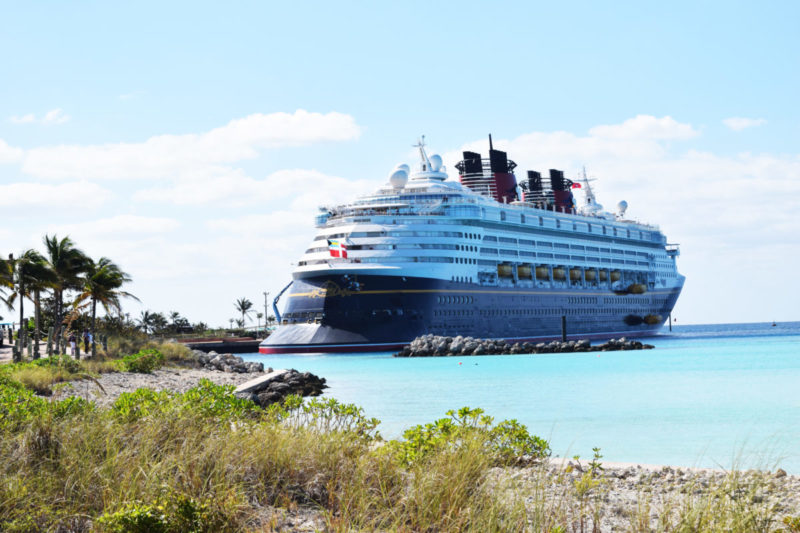 While you
do
have to pay to attend this magical celebration, the price is very low compared to what you'd typically pay for a 5 day Disney trip. I'm sure the price varies every year, but we spent $1400 for the two of us, which included all 2 night stay at Disney's Port Orleans Riverside, a 3 night cruise, most food, 5 day park hopper passes, and exclusive activities/celebrations.  I believe it would have been an additional $400 (maybe $300) per person after that. You can bring more than 3 people but they would have to cover the accommodations. See! It really doesn't get much better than that. It's not every day that you can spent under $2000 for a full Disney trip!
4. Swag and giveaways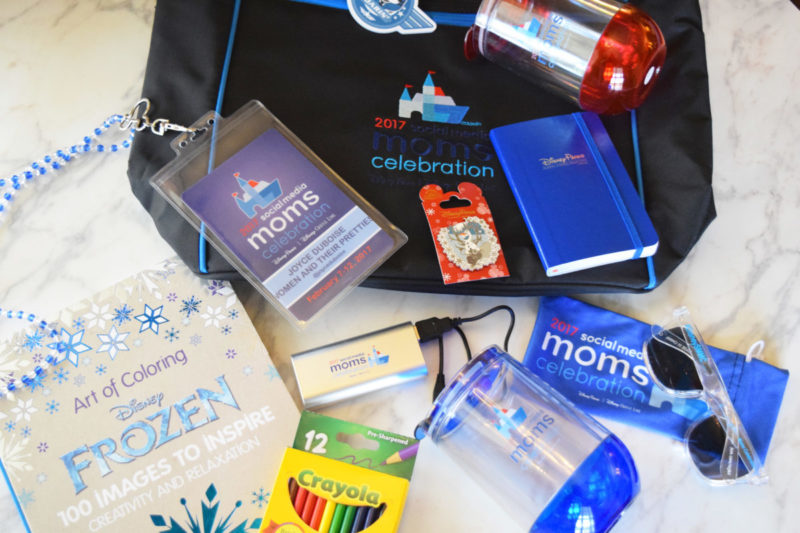 We did spend more than the $1400 fee for the trip. We bought a few gifts because we couldn't help ourselves. However, we got a $250 Disney Gift Card for our Disney Social Media Challenge, so some of that went towards our Disney shopping! We didn't have to buy much though. The Disney Social Media Moms Celebration hooks you up with lots of swag and giveaways. Every time there was an activity or session, we got swag. I'm talking Disney pins, DSMMC exclusive bags & notebooks, coloring books, and even clothing from the sponsors. Good thing we're local because we would have filled up two bags of swag (bring extra luggage). There were also some really fun giveaways for the bloggers. Everyone's name went into drawings for designer Disney bags, jewelry, excursion packages, and more! They really take care of the bloggers and families.
5. Network with sponsors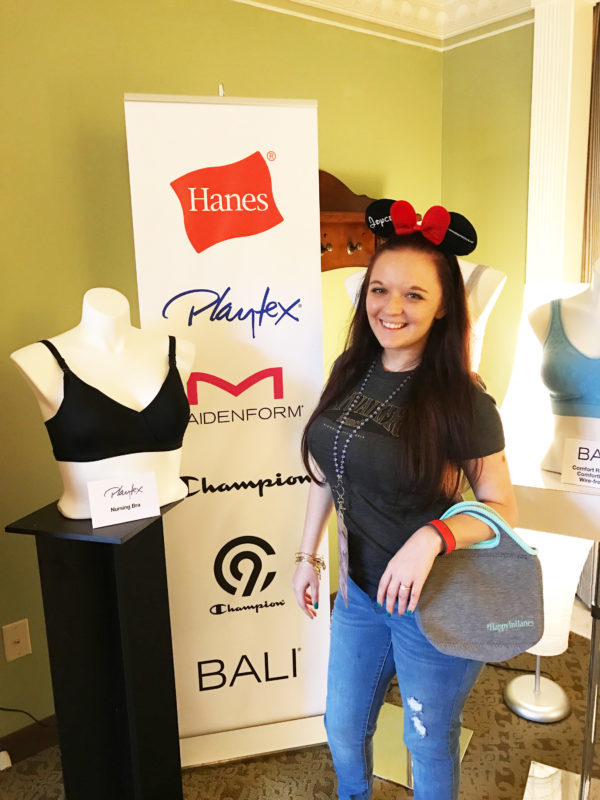 As I mentioned, we got swag from sponsors, which was cool but chatting with them was the best part! We had the opportunity to check out new products, test products, and discuss collaborations with brands. It was a really fun and beneficial experience. My readers loved following along while I talked to the brands. It was a win-win!
6. You make new friends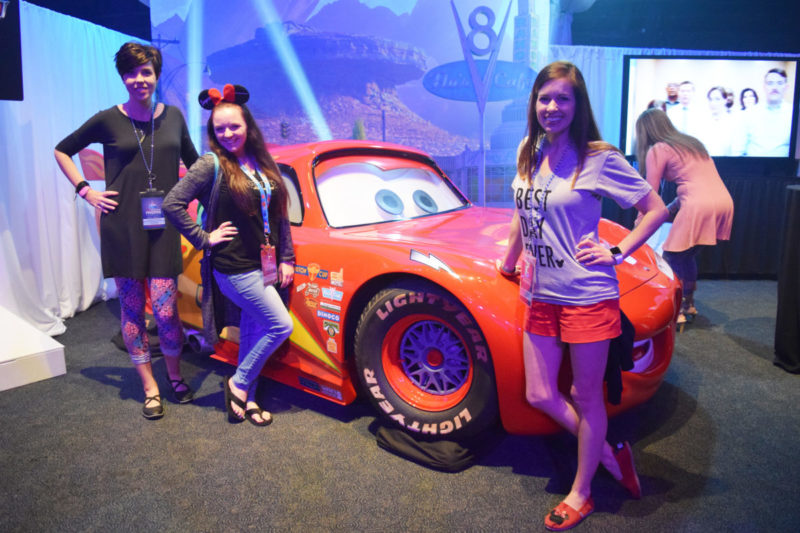 This is absolutely priceless. I cannot express to you how incredible the people I met at this event are. The entire experience wouldn't be worth it if it weren't for the other bloggers. Even if you attend without knowing anyone, you're guaranteed to find "your people" that you hang out with for the rest of your experience. We got to spend time with one another's families and even attend some of the adult activities together. The more people you meet, the more you learn about yourself, your life, and your blog! I never walk away from these events without a list of tips/tricks and at least 5 new friends. If you have a hard time meeting new people, just remember that you all have a couple things in common: you're bloggers, you love Disney, and you're kind of incredible. Just remember that before turning down the event of a lifetime!
7. Inside look at Disney events
It's really cool to get an inside look at Disney events and experiences. At this year's Disney Social Media Mom's Celebration, we got to take a ride on Epcot's recently updated Soarin' Around The World ride. We were there before the park even opened! It really makes you feel special. We also got special dessert parties, dinners, and VIP viewing experiences. It was also really special to hear a lot of news about upcoming Disney events and movies. We got a sneak peek at Cars 3, Pirates of the Caribbean, and a full advance screening (with our families) of Disney Nature's Born In China! I wouldn't miss this trip for the world!
8. Great for your readers
If you're invited to the Disney Social Media Moms Celebration it's because Disney values your voice. It's also because you've posted about Disney (and probably a lot!). Your fans are Disney lovers just like you are, so they want to hear all about your entire experience. This means increased engagement, new followers, and more traffic. Plus, as you know, the more you give to your readers – the more loyal they become. My Instagram engagement and reach was tripled while at this event!
9. Celebrity appearances
You never know what Disney has up their sleeve! They treat their bloggers so well and truly make this event special for everyone attending. There could very well be a celebrity appearances. We had the famous Meteorologist, Ginger Zee and Olympian, Dominique Dawes show up at our event, and Whoopie Goldberg recorded a video specifically for us! It was quite the magical moment.
10. A learning experience 
Overall, this is a learning experience. You learn a lot about yourself, about Disney, and about becoming a better influencer! You learn to adapt, overshare, and network like crazy! You also learn why Disney vacations are the very best!
Share your Pixie Dusted Disney Posts
Every Thursday 
I will begin a new Disney Linky Party, along with the
pixie-dusted post
for the week! You can add your link at any day or time because the linky randomizes with each refresh. It's never too late to party, so be fashionably late and rock it!
Rules for joining:
Disney-themed posts only. Ideas include: Disney crafts, DSMMC posts, Disney travel posts, Disney Bounding tips, etc.
You can share TWO (2) Disney posts in this week's linky party.
Please – no press release posts (new trailer, dvd release, etc). Only creative posts are welcome.
Please take the time to like/comment/share a few of the other posts in this linky party.
Bookmark this site, so you can come back weekly to join! You're always welcome to reshare posts in each party.
Share this LINKY on YOUR Blog's Disney posts! Get the code here!
Add your Disney posts to the linky below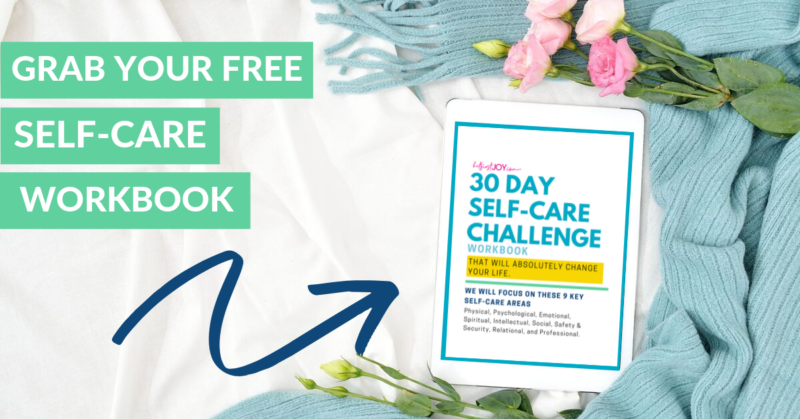 DISCLOSURE
This post may contain affiliate links and/or promotional products, all opinions expressed are that of But First, Joy only. Read my full disclosure.