This shop has been compensated by Collective Bias, Inc. and its advertiser, Walmart Family Mobile. All opinions are mine alone. #DataAndAMovie #CollectiveBias
My family consists of my boyfriend, 3 cats, and I. When we plan a movie night, it's always intimate. We share snacks, drinks, laughs, and a blanket. Let's just say that we are extreme movie and tv geeks. If we are home, the television is on. We visit our local theater at least twice a month and watch 5-6 new movies each month. We are both busy with our careers, but TV time is an important part of our routine. Not only do we have a list of movies to watch at home, we have a list of movie recommendations for our friends. That's just the type of couple we are. If we find joy in something – we have to share it with the world!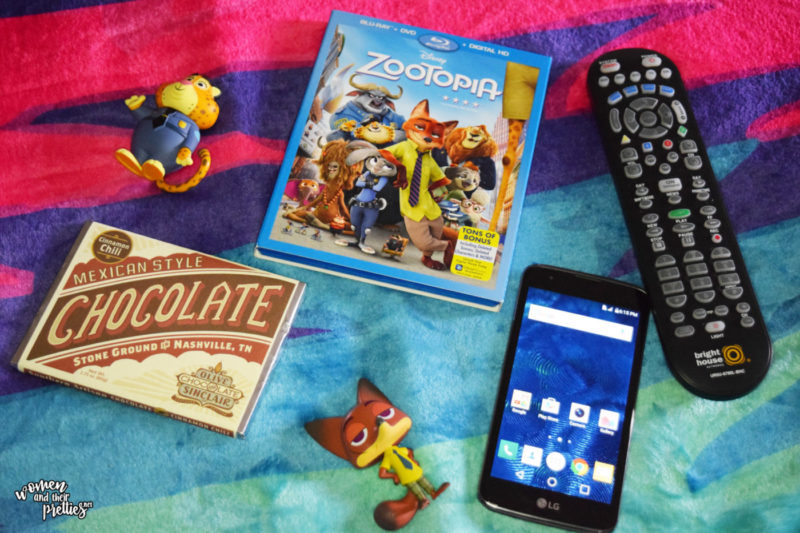 With summer here, we have a list of some of our favorite movies of the year. These movies are on our summer re-watch list and they should be on your watch list, too. So, grab your date, pick your movie, cuddle under your favorite blanket, load up on junk food, and get comfortable – it's going to be an incredible summer!

1. Zootopia
It's fun to watch a "kids" movie as a couple. It allows you both to kick back and let your imaginations wander. Zootopia has been my absolute favorite since the first time that I saw it in theaters. This is on our rewatch list because there's so much to see that I'm sure we missed the first time around.
2. 10 Cloverfield Lane
A horror movie is a date night staple. It always has been. It gives you an excuse to snuggle up together and to grab his arm when something startles you. Plus, it's fun to watch him let his guard down and jump. 10 Cloverfield Lane is incredible! It's filled with mystery, wonder, and it's quite creepy! It's a must-see as a couple!
3. Deadpool
A comedy should always be on your watch list. Deadpool is perfect for couples to see together because it's packed full of comedy, action, and a not-so-typical romance. It's definitely a vulgar movie, so be sure to watch a clip before committing.
4. The Choice
Obviously, a chick flick is going to be on every summer watch list! The Choice is a Nicholas Sparks romantic comedy. Yes, I said comedy. It's probably the funniest Nicholas Sparks film to date, so that will keep your guy's attention. You can expect lots of laughs, tears, and "aww" moments!
5. Martian
This is one of my favorite movies! It actually came out in October of last year, but it's still a movie that every couple should see together this summer. It's a powerful story of strength, optimism, and hope. It's funny and action-packed. It's a movie that men and women everywhere will love.

Get a free newly released movie each month
Since we are such avid movie watchers, we take advantage of every deal we can get when it comes to entertainment. We are the most excited to grab our free movie on VUDU each month!
With Walmart Family Mobile PLUS you get Unlimited Talk, Text, & Data which includes up to 10GB of 4G LTE data PLUS a free movie on VUDU (new release rental $7 value) every month per line for only $49.88! I feel like we've won the lotto with our cell phone plan! If we can't catch a movie in theaters, we get it free from VUDU! We watch our free movie right from our smart tv – no complicating connecting required. The best part? For the first time ever the Walmart Family Mobile starter kit will be on rollback for $19.88 (from $25). It does not get more affordable than that!
So, what do I do with all that extra data?
Research romantic gift ideas on Pinterest for my boyfriend.
Write and share all of my DIY posts on Facebook.
Browse through the hundreds of movie selections on VUDU.
Share my yummy date night food pictures on Instagram.
Use my GPS app for all of our romantic getaways!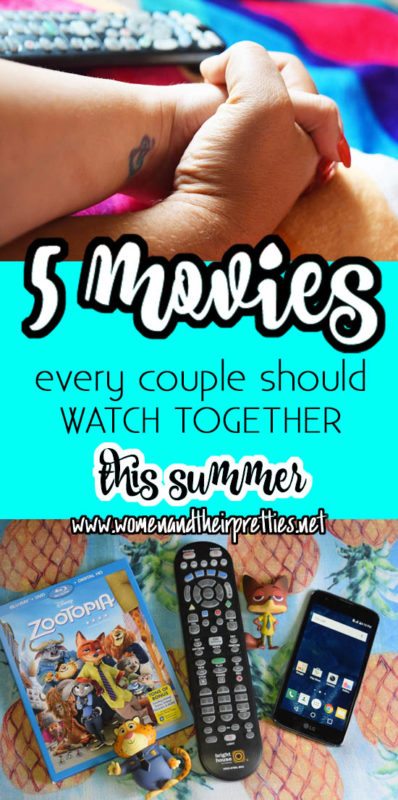 After weighing my options, I picked up the brand new LG K7 phone at Walmart with the Nano Starter Kit. The phone itself was only $89.88. It's a stylish touch screen phone that is slim, powerful, and sleek. This phone is affordable and includes all of the features that I look for in a phone. You can grab this and many other phones right in the electronics section at a Walmart near you. Just look for the Walmart Family Mobile section, as pictured below. Be sure to take advantage of their rollbacks while you can!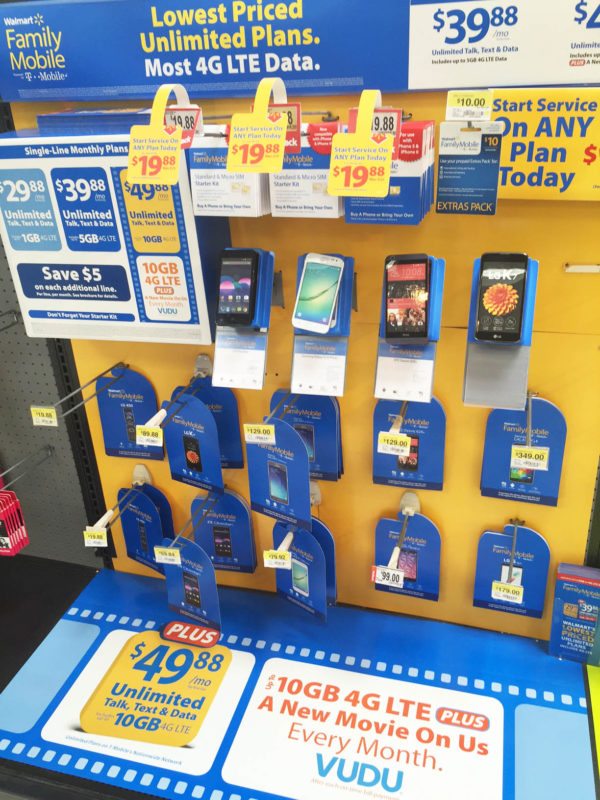 I feel like I'm on top of the world. I have the perfect summer movies for my watch list (and some of them are free), I am saving money with my brand new phone and Walmart Family Mobile PLUS data plan, and I have the perfect date for my summer movie nights at home.
What movies will you be watching this summer?
Disclaimer: All prices for phones and plans included in this post are accurate as of the date of posting; however, these prices are subject to change. Please refer to http://cbi.as/3edbv or your local Walmart for current pricing.