These Annie Potts quotes from an all-female Toy Story 4 interview will inspire you to look deeper into the character of Bo Peep.
Annie Potts, who voices Bo Peep in Toy Story 4, sat down with a bunch of mom bloggers (including me) to discuss her revival in this new Pixar film.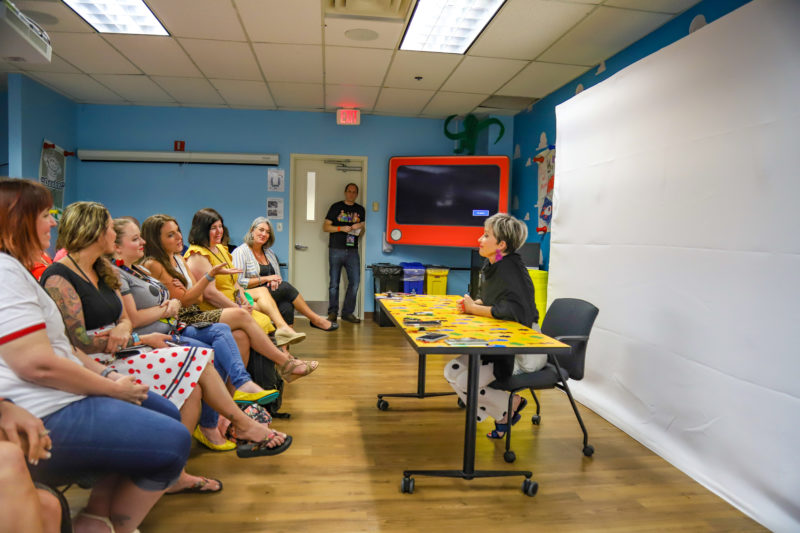 You might remember a few great things I shared from my press interviews with the Toy Story 4 cast a little over a week ago.
Something you may not have known is that we had a private, small interview with the voice of Bo Peep, Annie Potts.
I was truly thrilled to chat with a woman who appears so timid and sweet in person; all the while tough and in-control as the voice of Bo Peep.
With her Polka Dot pants and stylish earrings, Annie Potts had a presence that just makes your want to hug her. I sat right in front of her during our interviews and at times, I felt as if she was talking directly to me.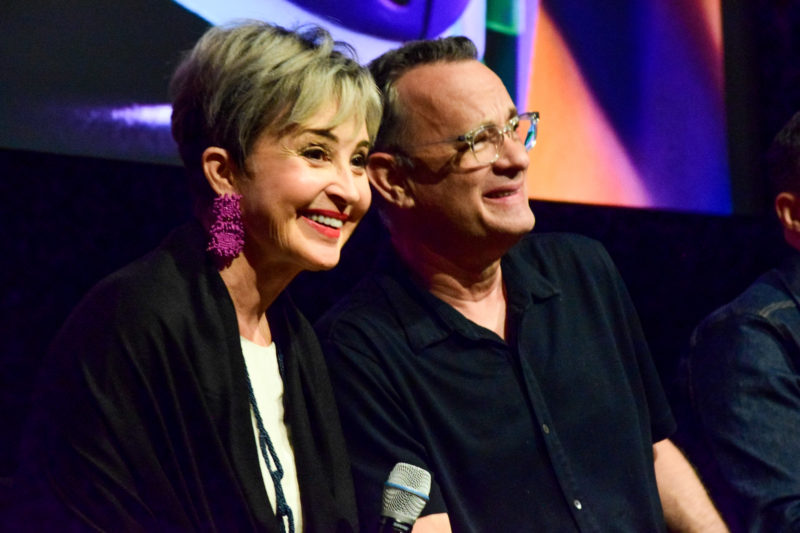 It isn't everyday that press interviews feel this personal, but Annie Potts is a very charming lady. She even had Tom Hanks swooning during the press conference.
As you could imagine, 20-something women had a ton of questions for the woman who voices the biggest female animated role model of all time.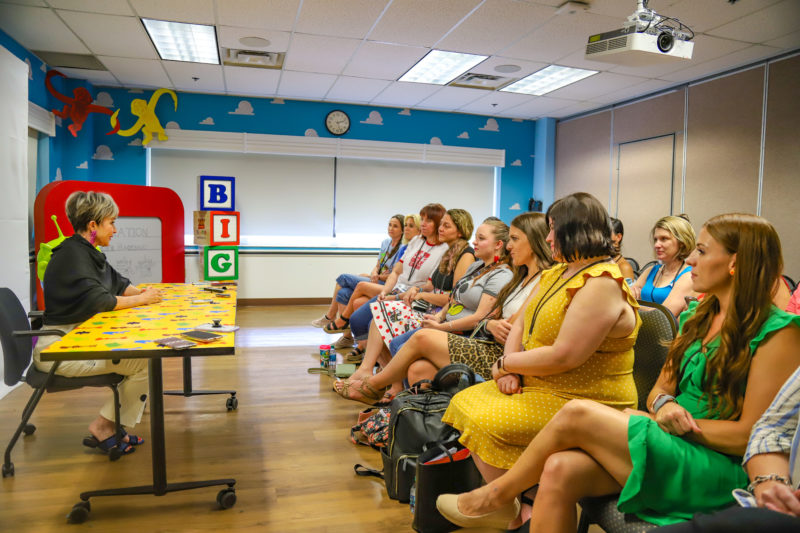 The words of Annie Potts really stuck with me. In fact, I was on the verge of tears a time or two because this woman is truly an insightful individual.
She has lived a life of joy and pain. Because of that, she puts her whole heart into the role of Bo Peep.
And it definitely shows!
Insightful Annie Potts Quotes from Toy Story 4 Interview
So, rather than discussing everything about Bo Peep (because I've already shared a full guide to her), I want to share some of my favorite quotes from our Toy Story 4 Annie Potts interview.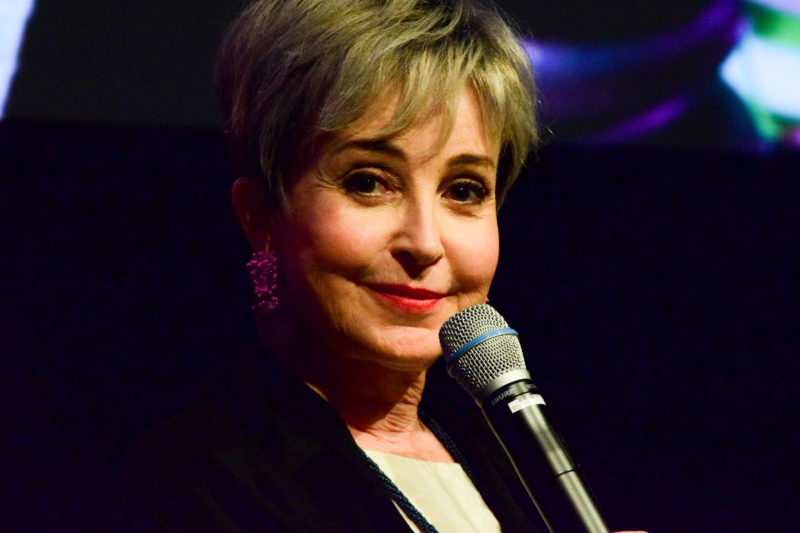 1. "Bo Peep has been knocked around quite a bit and she kept going in a cheerful, inventive way"
Annie Potts talked about how admirable Bo Peep is. She mentioned feeling "privileged" to present such an inspiring character to audiences.
Personally, I am in awe of how Bo Peep, a lost toy, remains so positive! We could all learn a thing or two from her.
2. "It's like saying to young girls that this is what a woman can be"
Woah, this is powerful. By presenting a strong female character in this film, Pixar is sending a huge message to audiences about how strong women are.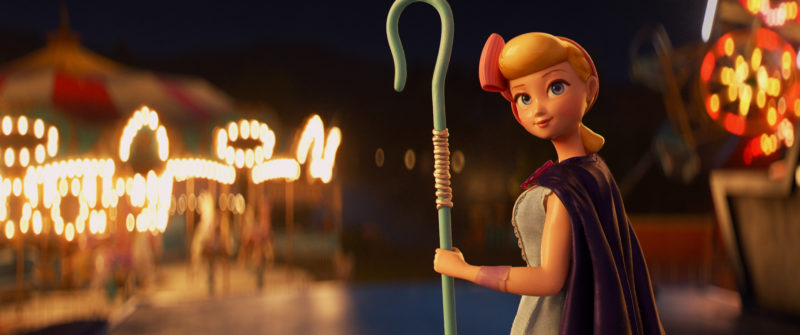 3. "Even thought this isn't a Superhero Movie, her super powers are her heart and courage. I think those are the greatest Super Powers of all."
What an incredible message to send to children. That you can be a super hero by using your heart. As far as Annie Potts quotes go, this one truly made me emotional.
I think we could all agree that Annie Potts inhabits some of those same qualities herself. Even if she doesn't give herself the credit. In fact, that makes me admire her, as a woman, even more.
4. "She's feminine by nobody's fool"
Can we all give a collective "Yasss queen" to this Annie Potts quote about Bo Peep? I don't think anything could better describe this strong, female toy.
To add, Annie Potts said that she thinks the world is beginning to recognize women as the strong, powerful figures. She said, "I think Bo Peep gives it a nice shove in that direction."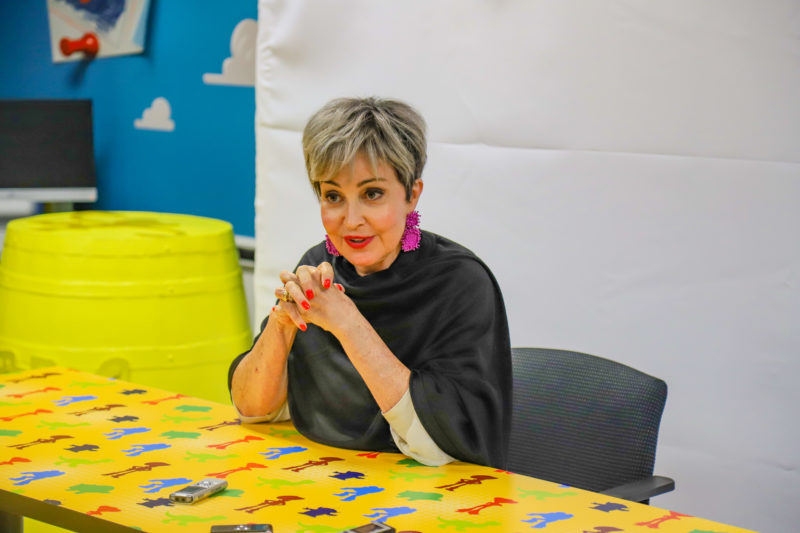 Which of these is your favorite Annie Potts quotes?
Overall, our interview with Annie Potts was incredible. She even agreed to take photos with all of the moms. Here's the photo of me enjoying the company of Miss Annie Potts.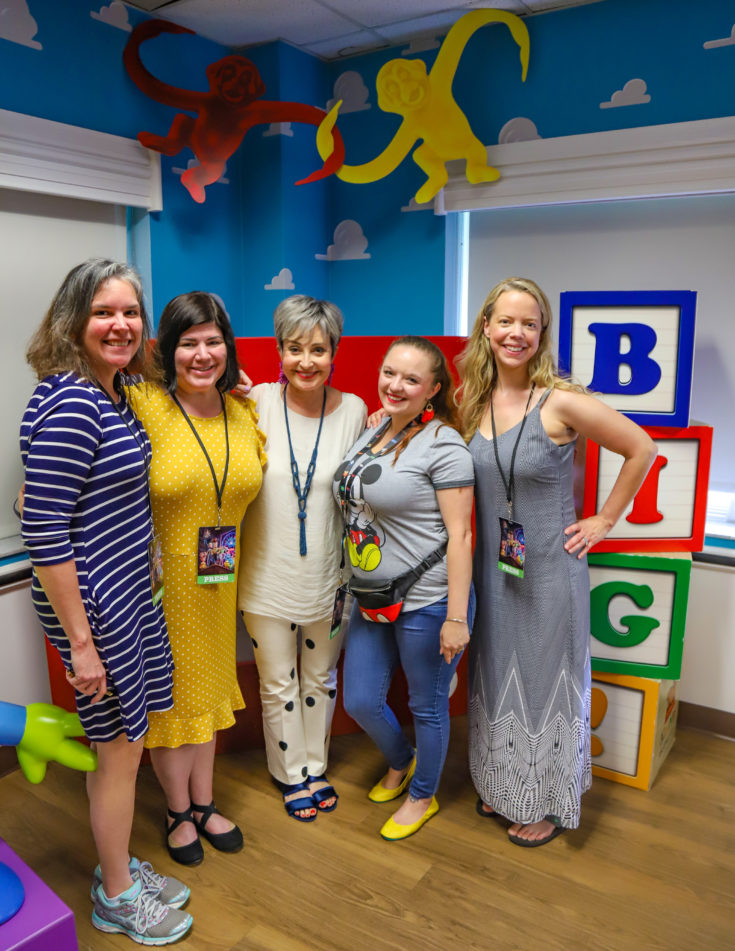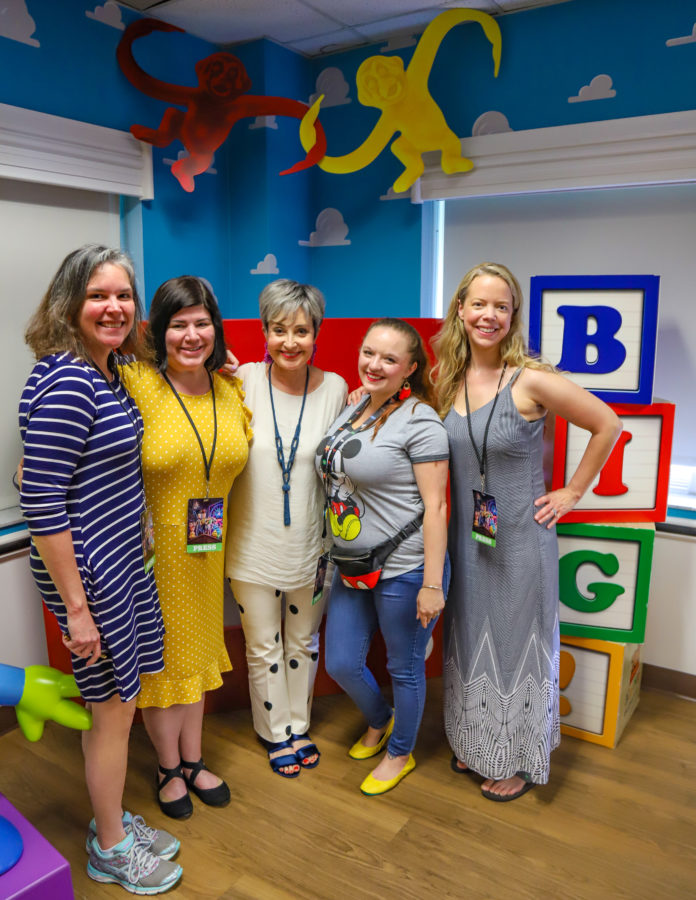 Be sure to see Toy Story 4 in theaters this weekend!
Woody has always been confident about his place in the world and that his priority is taking care of his kid, whether that's Andy or Bonnie.
But when Bonnie adds a reluctant new toy called "Forky" to her room, a road trip adventure alongside old and new friends will show Woody how big the world can be for a toy.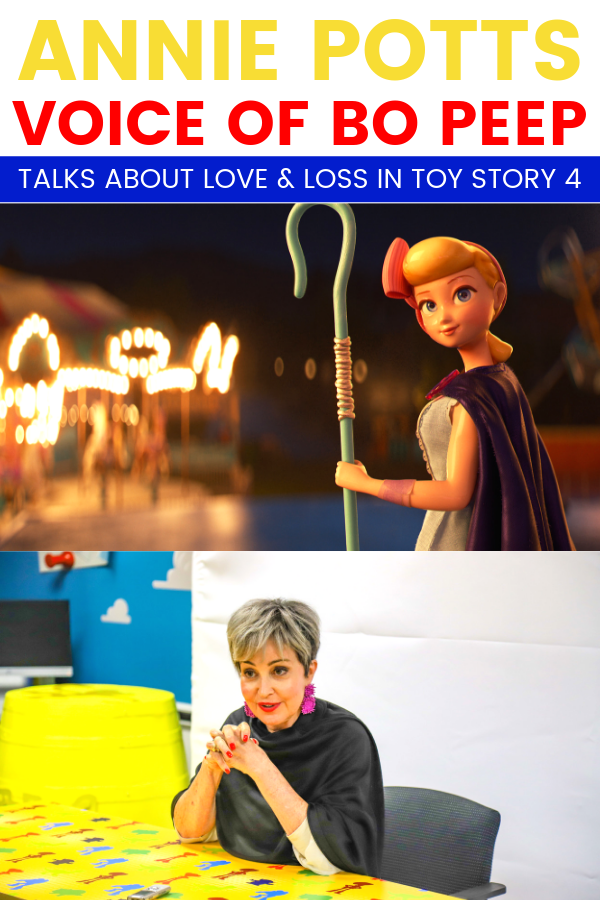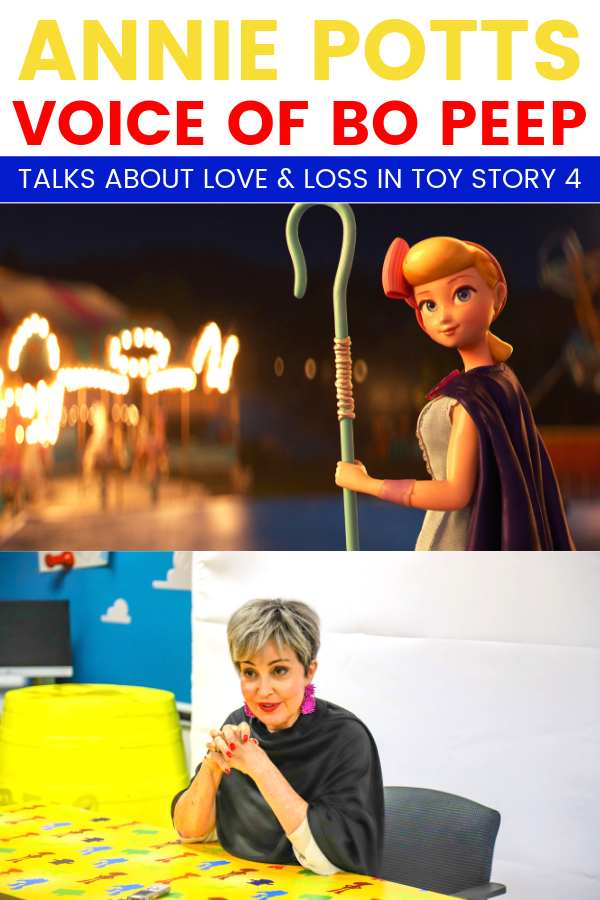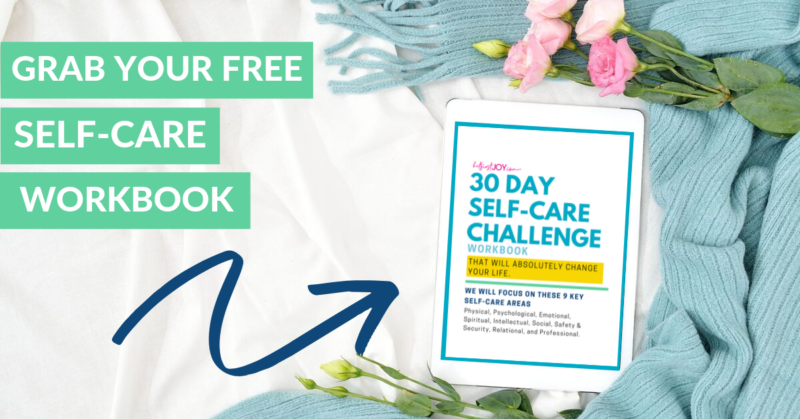 DISCLOSURE
As an Amazon Associate I earn from qualifying purchases. This post may contain affiliate links and/or promotional products, all opinions expressed are that of But First, Joy only. Read my full disclosure.