As I mentioned in my last Pretties DIY Gift Basket post, everyone on my mom's side of the family is a crafter in their own special way. My niece is dabbling in many different kinds of artsy things, like writing, scrapbooking, and jewelry making. One day it just hit me, why not make her a gift basket with all sorts of crafty things. She's going to be 11 soon, so I think that she falls into the tween age range. I decided to add a little bit of everything to this basket. I am all about allowing kids express their creativity and I think it's important that we let them experiment to really find out what they are passionate about.
So, the second installment in the Pretties DIY Gift Basket series is the DIY Craft Tween Gift Basket. This basket contains many different crafts that are perfect for tween gifts!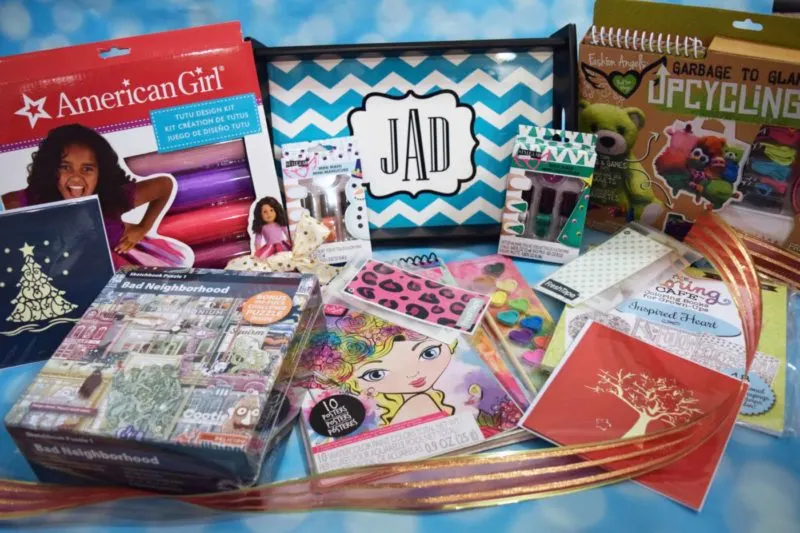 Arts & Crafts Tween Gift Basket
What you'll Need:
Craft Tray – This is a great tween gift because it teaches them to be organized with their crafts. I think that we all know the frustration of losing an object when working on a project. Get your tween a tray to keep all of the little craft items, like scissors, tape, glitter, and ribbon in one place. You cannot just get her/him any old tray, though. Get them a customized tray like the one from Picture It On Canvas. While this is meant to be a serving tray, it can easily be used for something more fun, like crafts. You can choose the design, size, and style and then add the tween's monogrammed initials. The prices vary depending on what you choose, but you can use my special code for a discount. Use PRETTYHOLIDAY for 65% Off Serving Trays, Expires 12/31/15.
Nail Art – Who said beauty isn't creative? Maybe your tween wants to grow up and be a beautician. We never know until we try. Nail art can be really fun and will give your tween a good topic of conversation among friends with asked about the cool patterns on his/her nails. You can get a cute Holiday Mini Mani collection for only $7.99 from Fashion Angels.
Fashion Design Kit – Since the majority of tweens do not have a sewing machine, I recommend a fashion kit that does not require sewing. There are a lot of fashion kits that can be doing without sewing or stitching. I recommend the American Girl Tutu Design Kit. The kit comes with everything your tween needs to make an adorable tutu for her/him and for their doll! You can snag this kit for only $15.99! Who knows, maybe your tween will be the next big designer!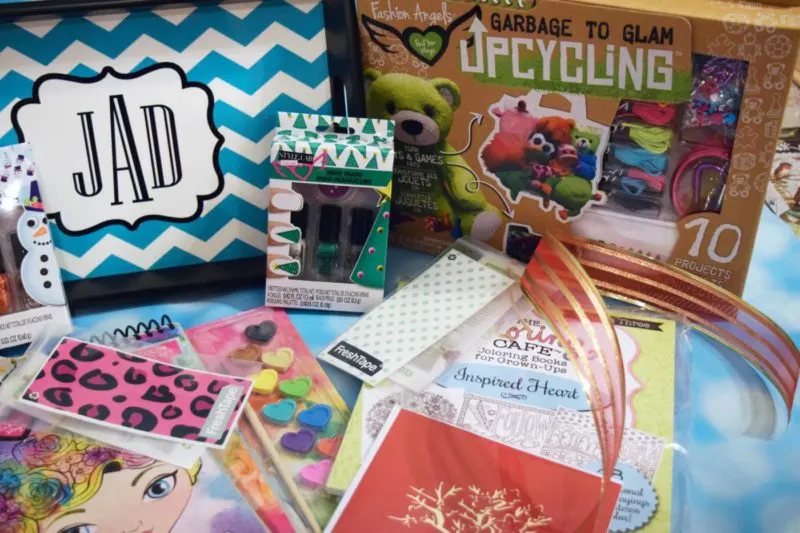 Repurposing Kit – I think a kit like this is a must for any tween! This teaches them to work with used materials to recreate something beautiful. Upcycling is great for the environment and it's really an incredible trick of the trade. Just check out the Perfect Rejects. These are old stuffed animals turned into something amazing! I recommend the Upcycling: Toys and Games Kit. This kit will have your tween turning all of his/her plush toys that are old and worn into something shiny and new. This kit can be scooped up for only $16.99.
Designed Tapes – As a scrapbooker, I use different types of tapes with cool and fun designs all the time. It can washi tape, duct tape, or anything else that stick and will make my craft projects look beautiful. When I was scrapbooking with my niece the last time, she loved the cute tapes. That is where I got the idea. I recently received some samples of this really cute tape called FreshTape. The tape is really meant to tape your chip bags and keep them fresh. However, the designs just screamed CRAFTS to me so I threw some of them in the tween gift basket. These are cute, affordable, and come in a ton of different patterns.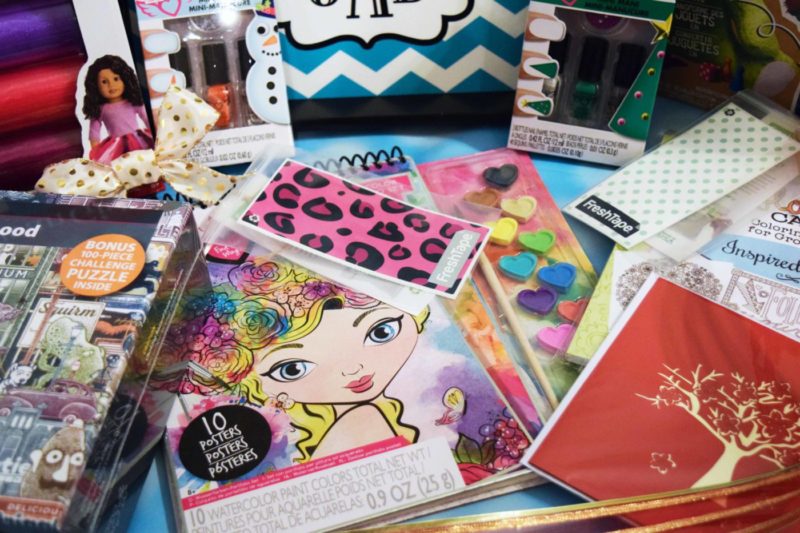 Paints – What would a craft basket be without paints? You want your little artist to experiment with painting because he or she could be the next Picasso. You can choose individual paints or pick up a paint set that you know they will love. I recommend the Watercolor Illustration Set Portfolio from Fashion Angels. This is $10.99 and includes watercolor paper posters with foil printing, vellum sheets, watercolor paint pods, watercolor brush, and instructions.
Puzzles – You can help increase your tween's concentration, problem-solving skills, and patience with a good puzzle. There are a ton of puzzles out there to choose from. I recommend the Bad Neighborhood Jigsaw Puzzle because it's a design that the entire family will enjoy. You can teach your tween that are doesn't have to be solo.
Adult Coloring Books – Yes, I know this sounds like a contradiction. The thing is that most tweens and teens think of coloring books as something for "little kids". Give your tween some coloring pencils, gel pens, and a couple of adult coloring books that he/she will love. There are a TON of awesome adult coloring books floating around right now. You just have to pick the right ones for your tween. I recommend the Coloring Cafe Inspired Heart book because the coloring pages are cute and inspirational. You can even grab some free coloring page downloads!
Ribbons & Gift Wrap – If you want to include ribbons, wrapping paper, or even gift tags then you have to make sure they are unique! Give your tween something that he/she can play around with. For my niece, she loves to give gifts to her friends and family. I am going to throw some of the Paper Source ribbons, tags, and wrapping paper in her tween gift basket/bag. I recommend Paper Source because they have a variety of designs and styles that you cannot find anywhere else.
Find these items and more in the 2015 Holiday Gift Guide, with categories for him, her, stocking stuffers, kids, family, and home! Want more gift basket ideas? Head here to see them all!
Check out the DIY Crochet Gift Basket