With this crazy virus affecting thousands of individuals, many are at fear of being isolated in our homes. With this being very likely, I'm sharing an Emergency Quarantine Checklist – with all the essentials for families to get by.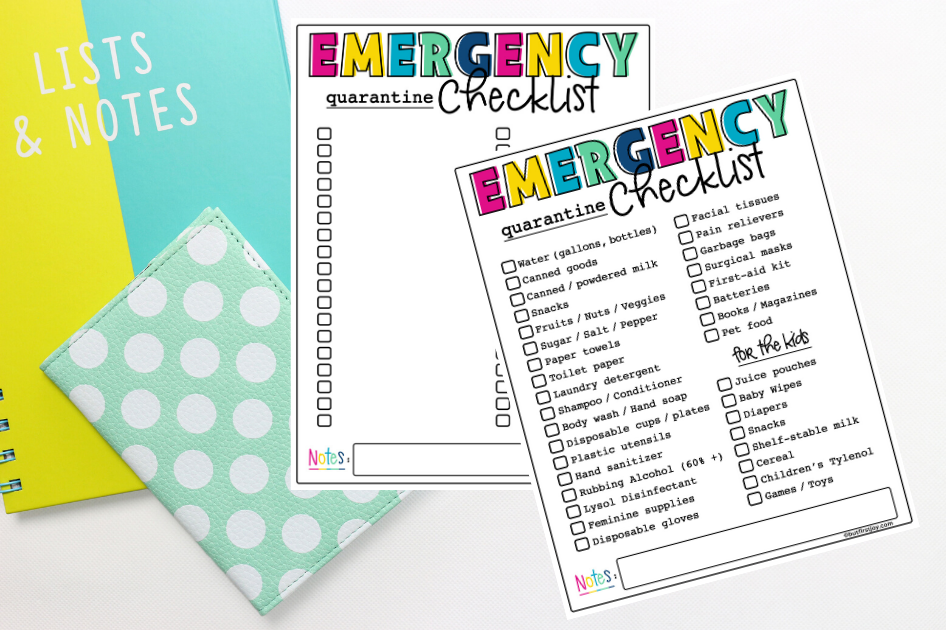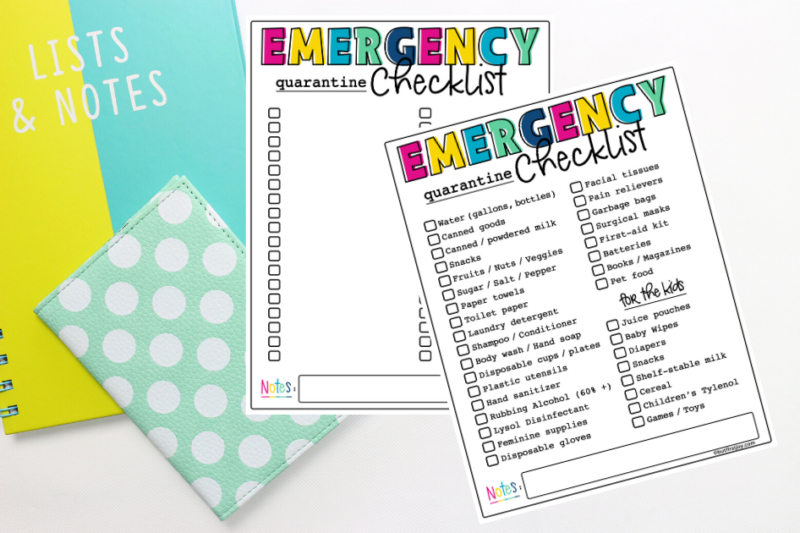 With the threat of being quarantined and running out of essential supplies, it's important that we grab what we need while we can. Likewise, I want to remind everyone to only grab what you need. We may be preparing and stocking up for future possibilities but others are grabbing supplies they need right now.
So, while you're out shopping for your family – please remember to leave something for other families. We're all desperate and afraid – but we must be mindful human beings.
Viral Outbreak Emergency Quarantine Checklist
With the below Emergency Quarantine Checklist, you'll find a list of all the essentials for families and children. You can print the Essentials Checklist and use the blank checklist to add any additional must-haves for your family.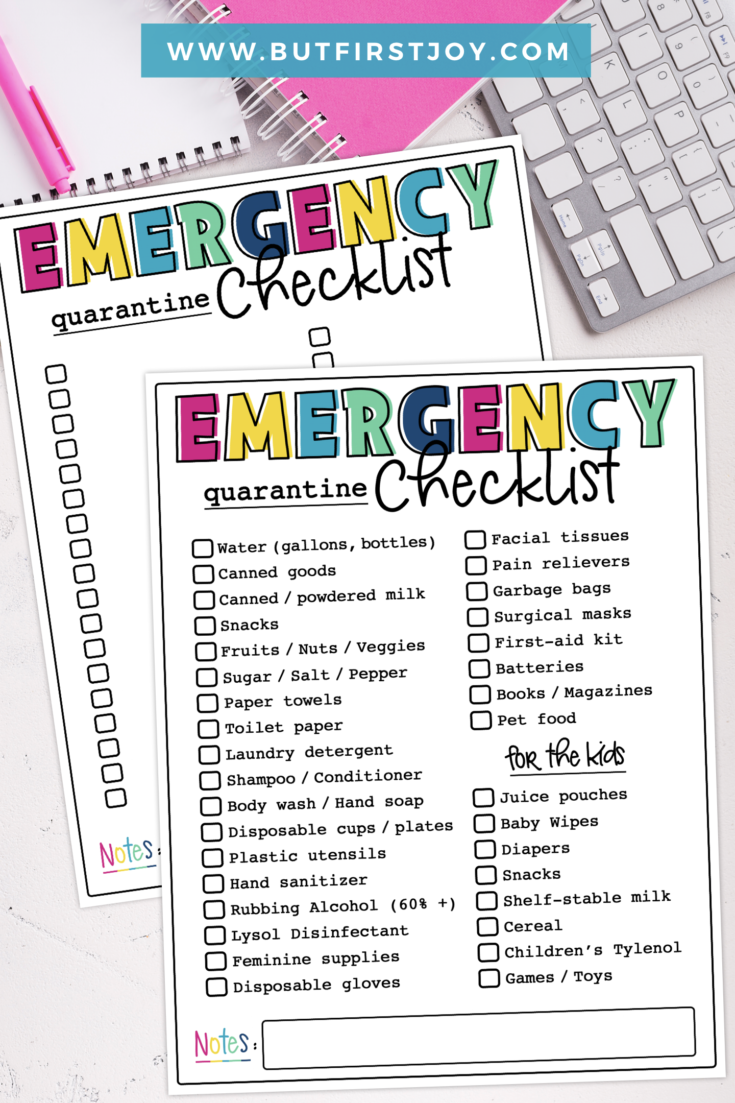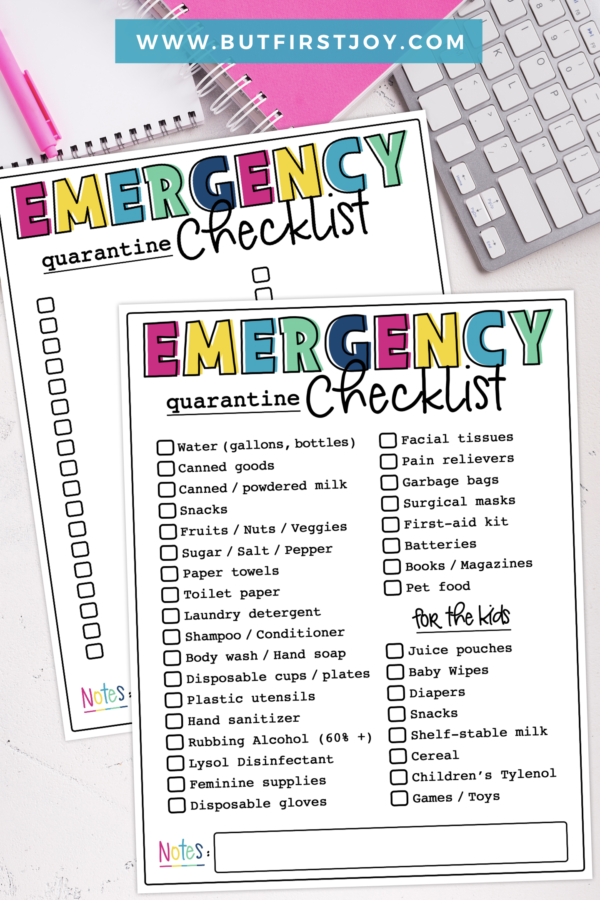 How To Stay Healthy When Shopping for Supplies During an Outbreak:
It's important to remember that you need to make your health a priority. This is especially important when there's a viral infection or outbreak. In this case, I recommend the following:
Keep your hands clean at all times.
Wipe down shopping carts before touching them.
Wash hands before leaving the store.
Don't touch doors or anything other than the supplies you're purchasing.
Refrain from touching your face.
Avoid close contact with others.
Leave children at home when shopping – if possible.
Use Self-Checkout if available – but don't touch screens or scan wand (if possible).
Clean your hands after handling money.
Clean phone and credit cards after being in public.
Order grocery delivery or grocery pickup to avoid contact with others.
Don't leave your home if you're sick or could be infected.
Tips for Finding the Supplies You Need During the Mania
I'd like to warn you that it's likely that you'll notice a major lack of supplies in your local grocers and major retailers. This is why I ask that you don't grab an unreasonable amount.
Here are a few tips to find the supplies you need when every place seems to have empty shelves:
Shop at small businesses. Not only are you helping a small business, you're more likely to find what you need here.
Request that friends or family ship supplies to you if they find extras.
Shop at locations you may not normally think of to find your family essentials. Some examples include:


Hardware Stores
Gas Stations
Party Supply Stores
Bargain Outlets
Small chain stores like Family Dollar, Dollar General, etc.
Keep in mind that these stores may have higher prices than what you're used to. However, be thankful that you've found something.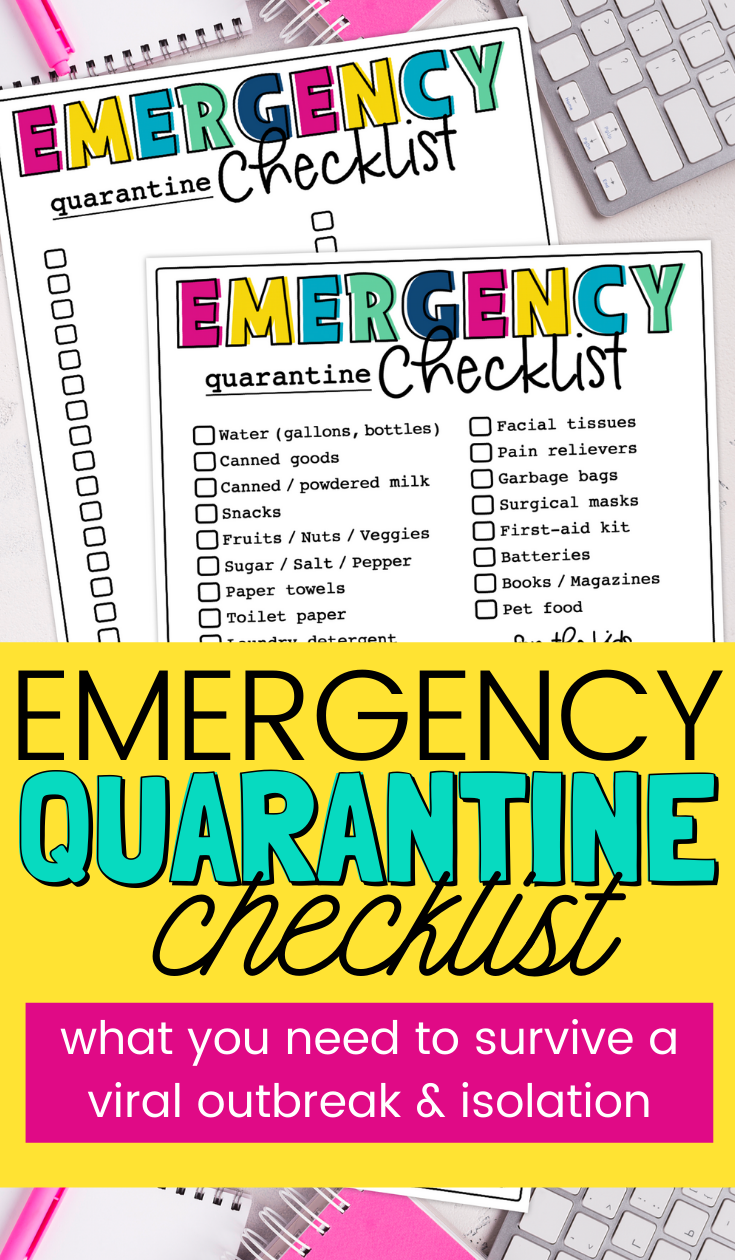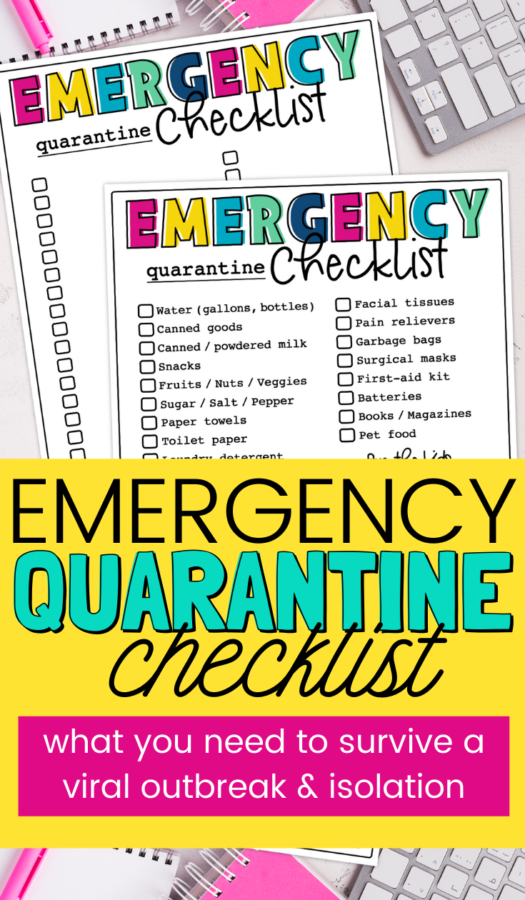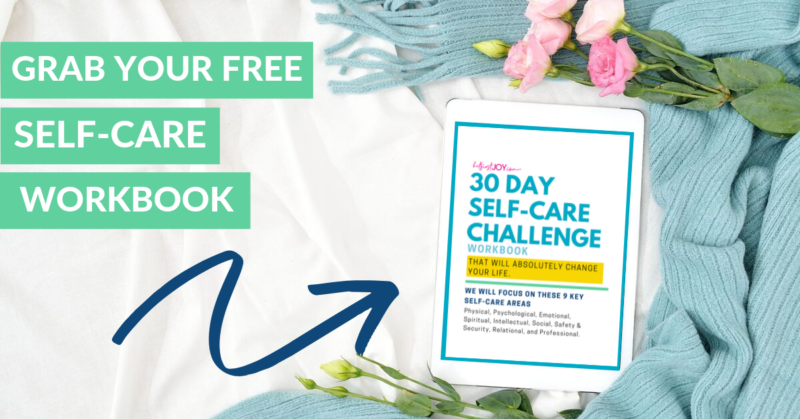 DISCLOSURE
As an Amazon Associate I earn from qualifying purchases. This post may contain affiliate links and/or promotional products, all opinions expressed are that of But First, Joy only. Read my full disclosure.