Do you feel overly stressed all the time? Are you concerned about how this stress is affecting your health? This is how to recognize unhealthy stress levels before they become too much.
Believe it or not, stress is normal. Actually, attempting to avoid stress can be lead to overwhelm, anxiety, and even depression. However, there are stress levels that are bad for your physical and mental health.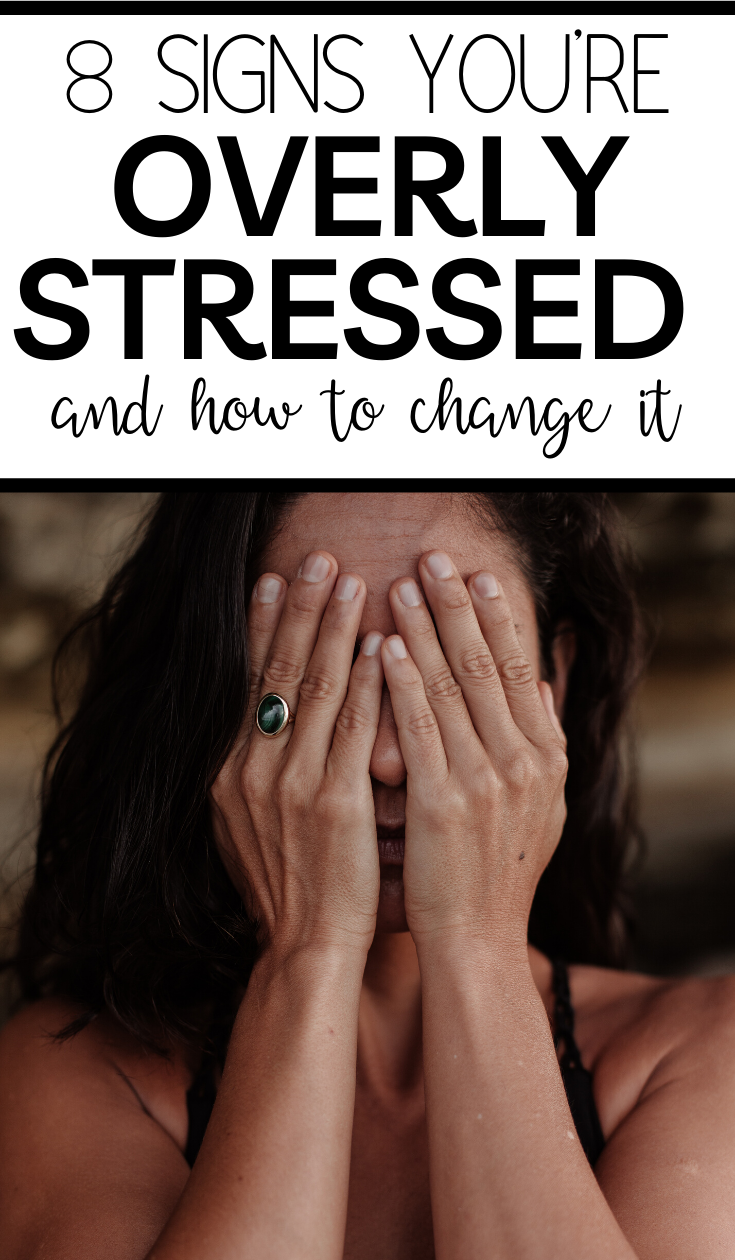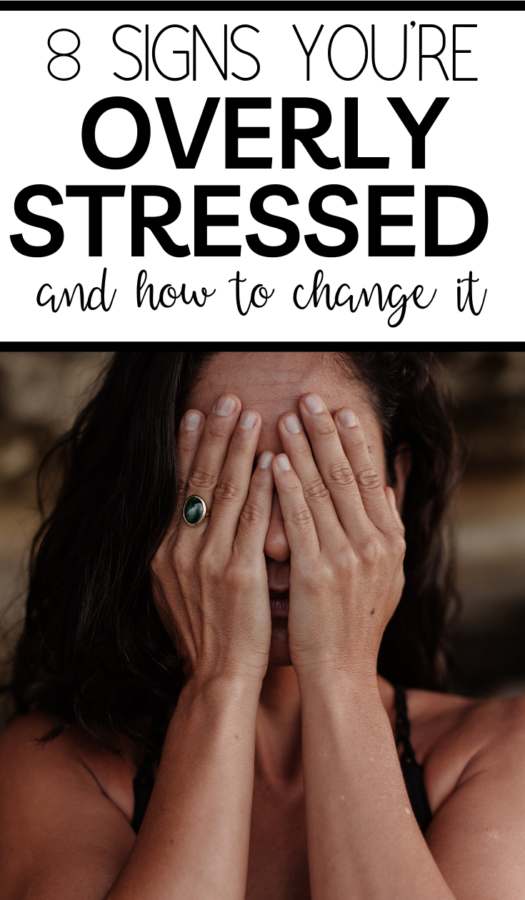 This is how to recognize unhealthy stress levels:
1. You're Tired All The Time
Your stress levels are unhealthy if you are tired all the time. If you are not getting enough rest, or you are resting but not sleeping; that is a signal that something is wrong. Listening to your body will help you to see if something is wrong.
Until then, you can get an over-the-counter multivitamin to give you more energy. I also recommend walking to increase energy levels.
2. You're Experiencing Headaches Often
If you are having headaches, that is another sign of stress. According to Mayo Clinic,
"Stress can make your head hurt — and a headache can really stress you out. Either way, to reduce the pain, rein in the stress."
If stress is giving you headaches, work on lowering decreasing stressful situations using these practical tips.
3. Recent Trauma
If you've recently experienced something that hugely impacted your life in a negative way, you're probably experiencing trauma. With that, comes very high and intense levels of stress.
Some examples of these kinds of traumas are, for example, a pandemic, loss of employment, foreclosure of your home, a death in the family, or other possible financial difficulties.
With the current economical situation, there are many reasons for unhealthy stress levels. However, you must find ways to decrease the stress levels no matter what the cause. Certainly if you are not well, you cannot help yourself or anyone else.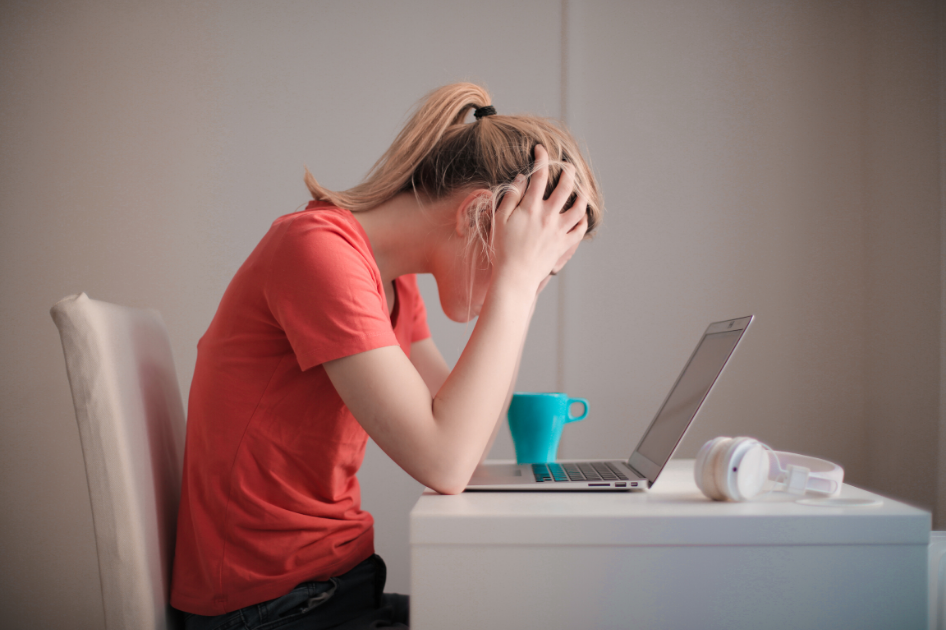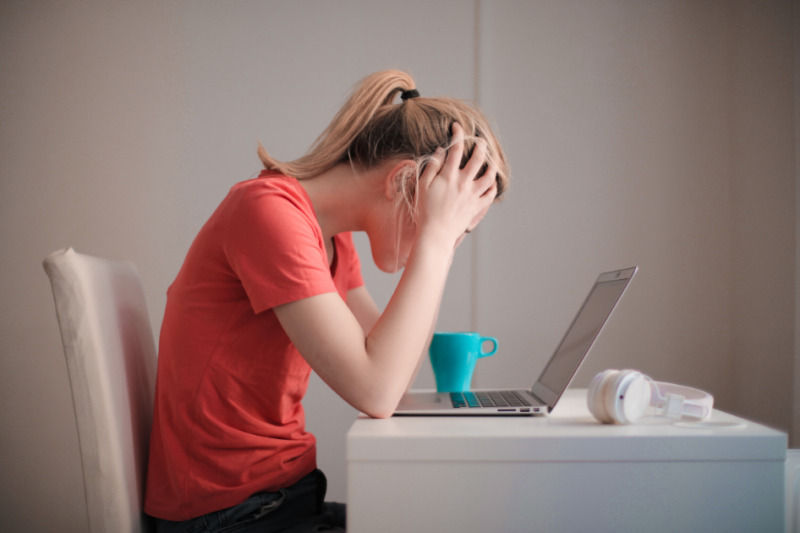 4. You're Being Overworked
Working too much can definitely cause unhealthy levels of stress. This is particularly true if your job is already stressful.
A few small ways to relieve stress at work are to take short breaks and don't skip lunch. Laying off the caffeine can certainly help, as well. Staying active on the job can keep the blood flowing, increase energy, and relieve tension.
Here's a quick and easy exercise to try at work:
Take deep breaths by inhaling deeply into the stomach and then exhaling.
Make sure you are breathing as deeply as possible all the time. People under stress will take quick, sharp breaths from the diaphragm but not from the stomach.
Here's a tip: Practice at home so that when you get to work and are under the normal stress; or if a customer becomes irate while you have to remain professional; at least you can take a deep breath while thinking of your response. Deep breaths also bring oxygen to the diaphragm and the brain.
Delegate, if possible, on your job. Ask your supervisor for assistance if you cannot complete your daily tasks.
5. You're Losing Your Temper Often
If you're often on edge, snapping at loved ones, and lashing out at other people – your stress levels are definitely unhealthy. Find easy ways to relax.
Listening to quiet music will help – just be sure to choose your playlist wisely. Many people believe that listening to music will help them relax; but all music is not therapeutic.
6. You're Always in a Hurry
If you constantly eat your food quickly; gulping large bites. That is a signal that you are under stress. If you always feel you need to rush the things you do, you are likely under a lot stress.
7. You Have Trouble Listening
People who have unhealthy stress levels will not listen to others very well. If they are in a conversation, they may interrupt often, not allowing others to speak. It is difficult to be a listener when your brain is so loud!
Not listening will likely bleed into your own thoughts, as well. You may notice that you can't focus long enough to think clearly. Also, you're probably not listening to your body's signals of being overwhelmed.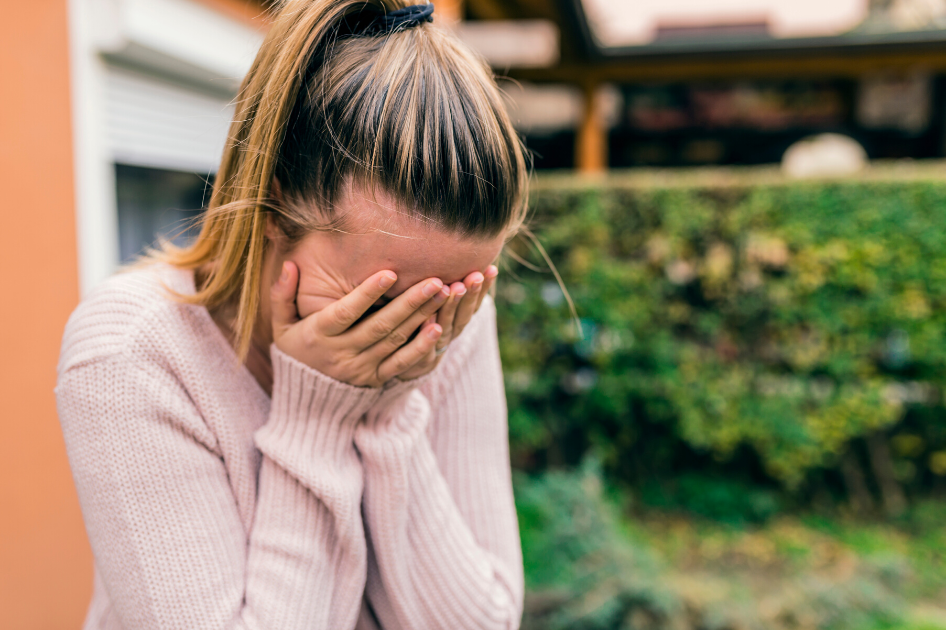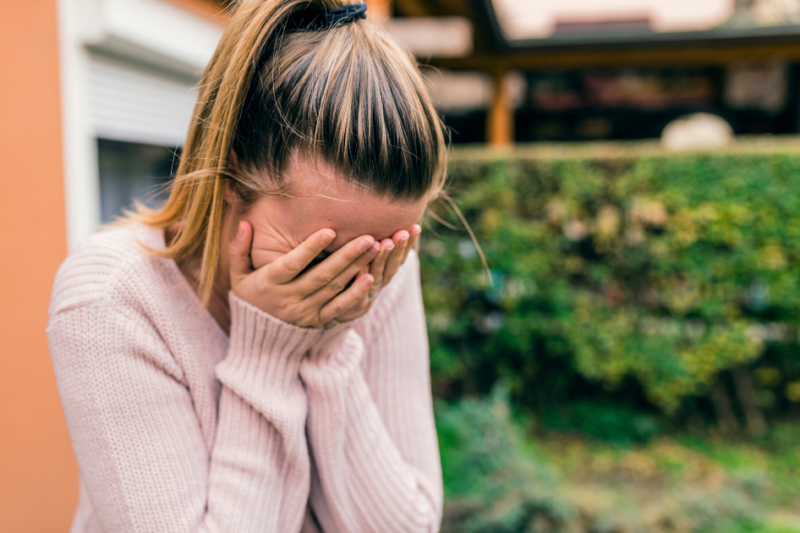 8. You're Crying Often
Crying for no reason is a "red flag" that you are stressed out. It is also a signal of depression, but that's something your therapist or primary care doctor can diagnose you with.
You'll notice yourself crying from overwhelm or from bad decisions you've made due to the stress. For example, you may have lost your temper on a loved one.
Your stress levels are unhealthy if you are exhibiting any of these; but there are other signals as well. Try to listen to your body's signals and what friends or family may be expressing to you. Don't live with these feelings.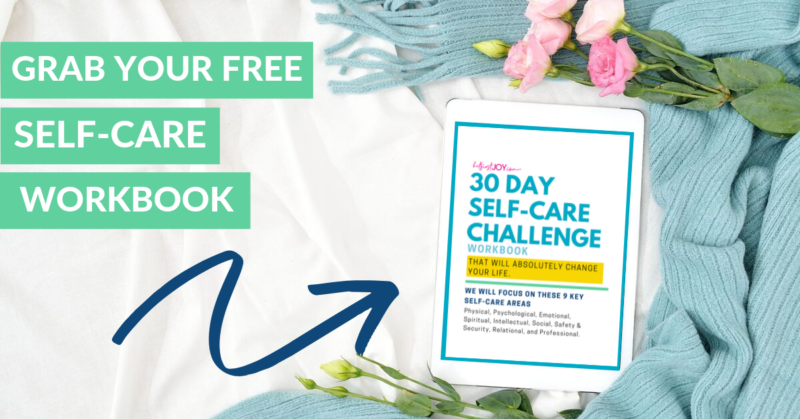 DISCLOSURE
As an Amazon Associate I earn from qualifying purchases. This post may contain affiliate links and/or promotional products, all opinions expressed are that of But First, Joy only. Read my full disclosure.