With work and home intertwined, we can easily lose sight of what's important. Using these methods for mindfulness while working from home, you can increase overall joy and productiveness.
For thousands of American families, the idea of working from home seemed like a distant dream. In just under a year, telecommuting in the workforce has become the everyday norm.
Adjusting to this new way of life is not a walk in the park, especially for professional parents.
I lovingly call them "professional parents" for a few reasons.
Parents who are working from home have an entirely new set of responsibilities to manage with the kids at home. They have a family to feed, a home to maintain, and numbers to crunch. Many families have been forced to switch to e-learning and homeschooling. If they are a business owner, that's a whole new story.
We're expected to juggle these responsibilities with grace, maturity, and dignity. In these dire times, it's simply not realistic to hold ourselves to those high standards.
Practicing mindfulness, however, can completely change the way you work from home.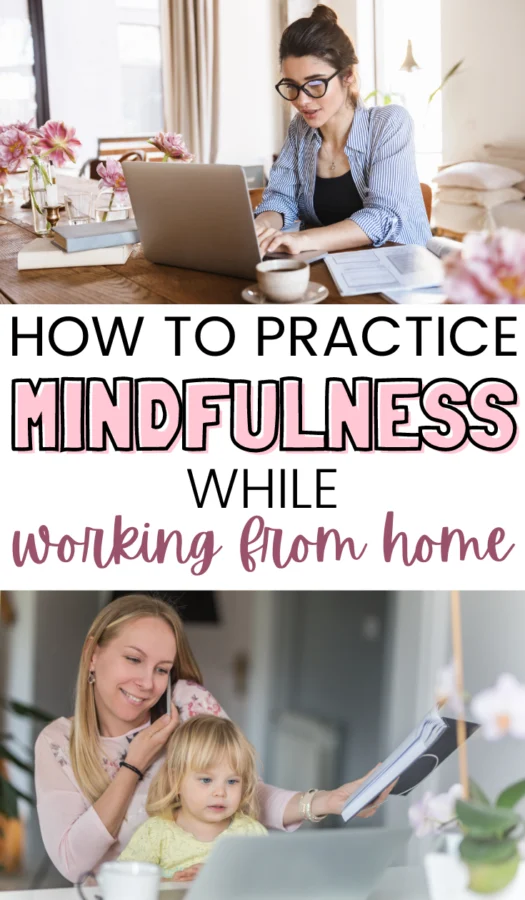 What is mindfulness?
Mindfulness is a way of thinking to make room for mental clarity. It permits you to practice honesty, forgiveness, and compassion towards those you live and work with. It's a crucial skill that can benefit anyone who works from home.
Being mindful can help you pause and think ahead before you react. The act of practicing mindfulness can re-wire your brain and change your life for the better.
Simply put, mindfulness is a gift to yourself and others.

How To Practice Mindfulness While Working From Home
Practicing mindfulness does not make things instantly easier to manage. It can be challenging to remain mindful during stressful events. Like most skills, daily mindfulness takes practice.
Here are five tips to help jump-start your success in practicing mindfulness while working from home.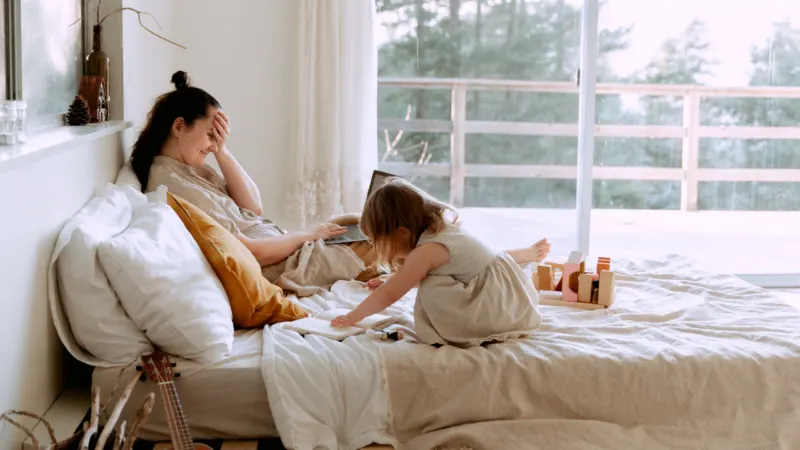 1. Ride the wave.
Remain mindful that things may not go as planned behind the computer screen. Expect your workweek to be less than perfect.
These may initially seem like negative ways of thinking. Keeping an open mind, however, can help you remain adaptable to sudden changes. The way your day unfolds may not entirely be within your control, and that's okay.
However, the way you react to things can and will make an impact on the following events to come.
Keep your head up and your chin forward. This week's challenges are temporary.
2. Remain transparent.
Being transparent may be uncomfortable at times. However, transparency can provide hope in uncertain situations at work.
Maybe you feel nervous telling a client you're running behind on a project. Perhaps your kids became sick and needed your immediate care. Perhaps you're feeling burnt-out and need some time to rest.

Being mindful and honest with yourself and others can help put your mind at ease. It can help take your mind off how others will react in certain circumstances.
If you dwell on the negative "what if" scenarios, it can increase your stress levels. Being transparent from the start can save you the potential extra weight on your shoulders.
Help yourself and others in the present and future by remaining transparent.
3. Prioritize what matters.
You can free yourself of distractions when you focus on your most important priorities. This is another way to practice transparency with yourself and others.
Are you able to take on another project when your brain is feeling fried? You can, but will you produce your best work? Probably not.
There is no shame in asking for help. Sometimes, we need to lean on a trusted coworker or friend to remind ourselves to stay on track. Focus on the things that you know are important to take your next steps.
Your energy is precious. Prioritize your energy levels and spend them on things that matter the most.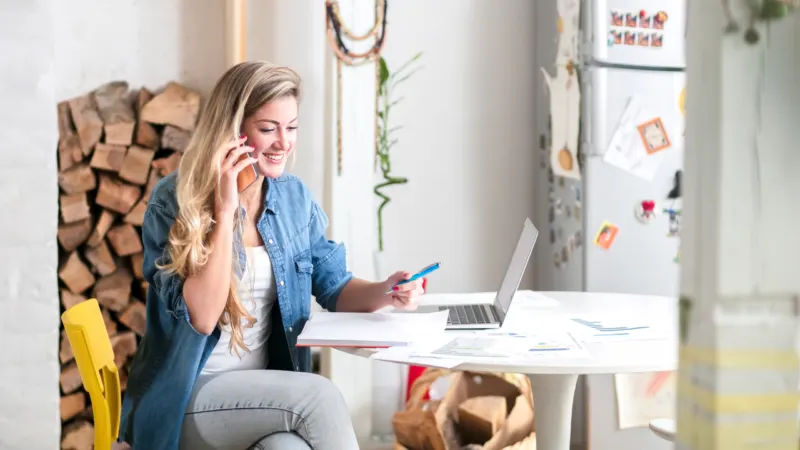 4. Keep others in mind.
By working from home, you're always on the clock somehow. Your responsibilities as a parent and partner aren't put on 'pause' while working from home.
That seems like a lot of pressure… and it is! Having your entire family present 24/7 can feel daunting when you have work to do. However, you can practice mindfulness while you're working in your home office.
Ask your family members their honest opinions about you working from home. Gain insight into what they like and don't like about this new lifestyle. Are they feeling comfortable with the current family routine? Do they experience similar pressures you face while maintaining a work/life balance?
Chances are, you'll be surprised in how they answer.
Keep your family members in mind about your work-from-home routine. By checking in regularly, you'll show that you're willing to make adjustments as needed for everyone's comfort in their own home.
5. Permit yourself to make changes.
There are days when you'll feel stuck in an emotional rut while working from home. Your days may seem monotonous, or you may even feel lonely. This, amongst other emotions, is normal and can last a few days or even a few weeks.
However, if you're questioning whether or not you're truly living, listen to your gut.
Ask yourself, "What would my satisfied-self do differently?" and, "What helps me feel happy?" It's easier said than done, but if you aren't happy, make a necessary change.
Have some peace knowing you're not alone being unsure of your feelings while working from home. Being mindful of your own needs is one of the most important aspects of being human.
RELATED: 45 Positive Affirmations for Women
There's no easy answer to turning mindfulness into a habit. It can be a confusing time while riding along with the ebb and flow of everyday life. However, your reactions to stress will speak volumes on how closely you're paying attention to yourself.
To quote Rafiki from the original 'Lion King' movie,
"Look harder."
But don't strain yourself.

Just listen to what your mind, body, and heart are telling you.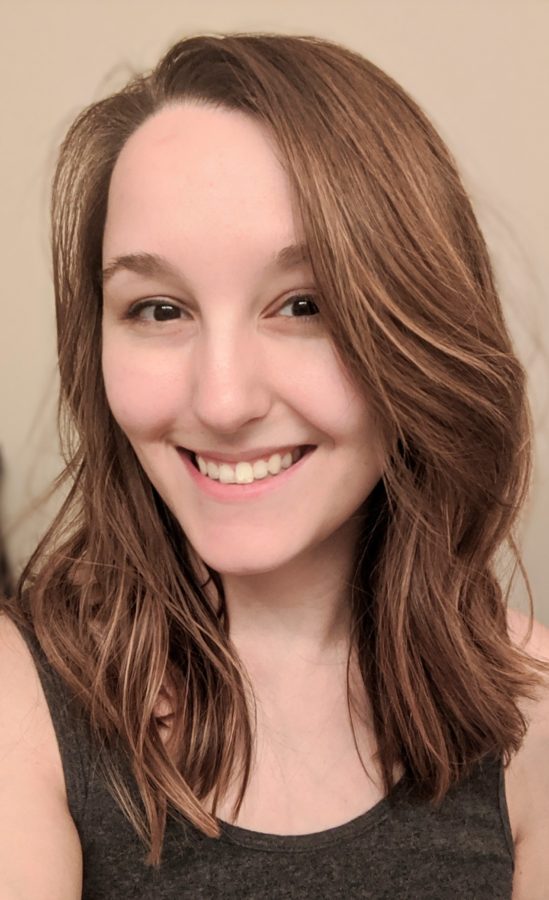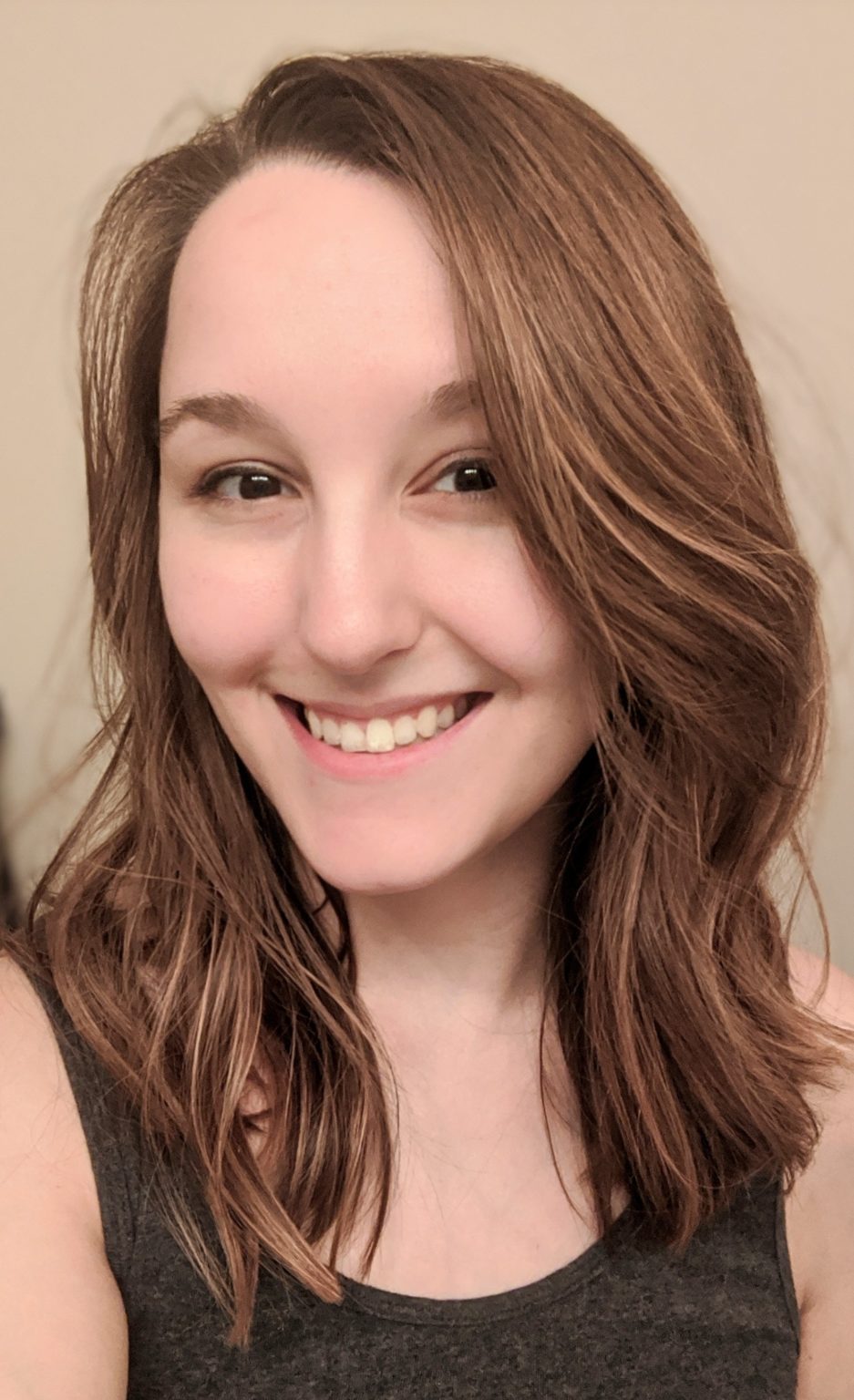 AUTHOR BIO: Ashley is a full-time writer and mom living in Omaha, Nebraska. When she's not happily occupied with cuddling (or chasing) her 2-year-old son, she passionately writes and shares her real-life experiences about mental health, parenting and other relatable subjects to her readers.