The news can be confusing and scary for little ones. It's important for parents to know how to talk to children about what they see on the news. This will help them to form their own opinions.
The news is always filled with overwhelming headlines, but 2020's news content is scarier than usual. We now have a presidential election approaching, a virus affecting the world, and hate crimes; all things that easily scare adults, much less children.
When your kids watch the news or read content online, they're not always aware of the context behind the headlines. Remember that headlines are designed to be sensational and your child could develop some anxiety because of that.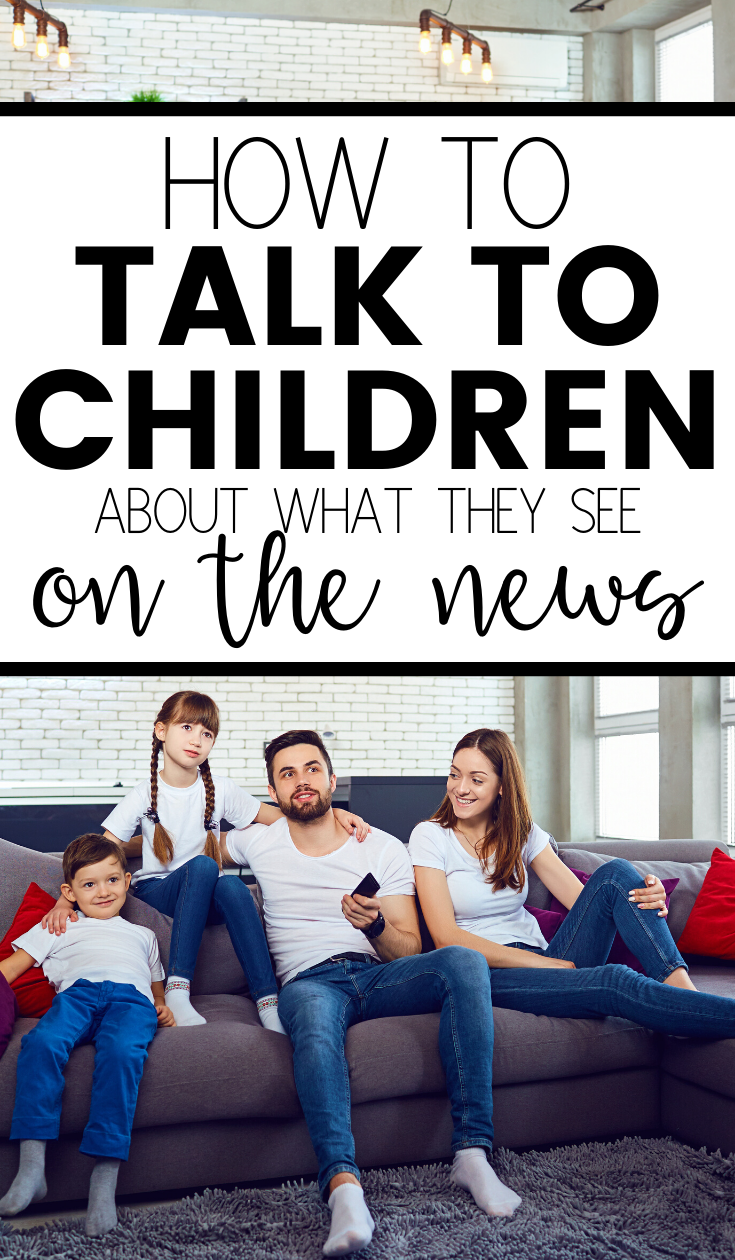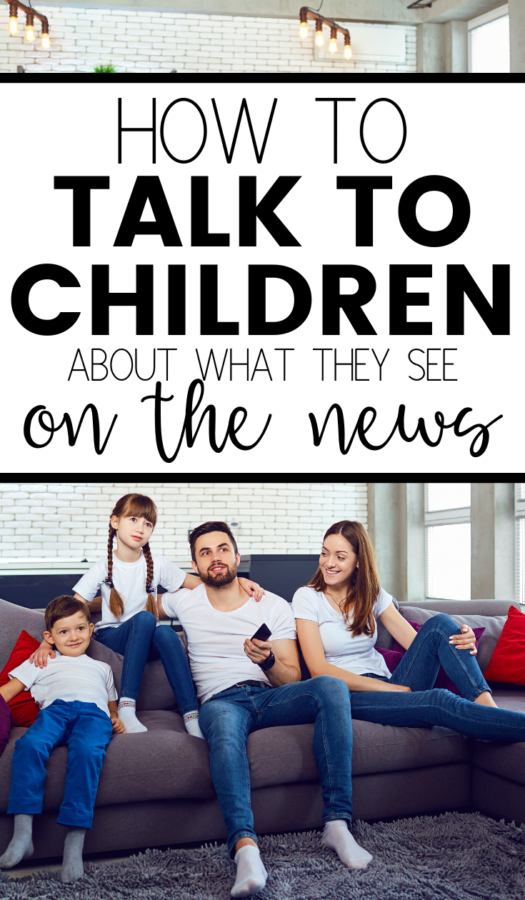 Now, more than ever, it's important for kids to understand what they're seeing in the news. It can be difficult for children to grasp that everything is not always what it seems. This can cause unnecessary stress and anxiety in children.
How To Talk To Children About What They See on the News
As you talk to your children about the latest headlines, consider these tips for carrying out that conversation. Tackling the issue now will spare them from confusion and stress down the road.
1. Explain How Headlines Work
Headlines of news stories are intended to draw audiences in. A headline is designed to be catchy, enticing, and sometimes overly dramatic. The actual content of an article is often far tamer; citing facts, quotes, and clarifying what the author meant by the headline.
Begin by asking your children if they're reading (or listening to) the stories or simply skimming through headlines. If they're not getting the full picture, it's no wonder they're confused!
Give them an example of a headline, ask for their thoughts on it, then dig into the context.
2. Explain How Bias Works
While we'd like to think of the news as completely unbiased, it's far from true. Even when a website or news station doesn't take a political stance, authors may seek quotes and statistics that fit their agenda. Children should understand that news sources may provide certain perspectives and you can easily find opposing viewpoints on other popular platforms.
The main takeaway should always be for children to research thoroughly before forming a final opinion.
If your child still takes the news at face value after this conversation, show them two articles on the same issue: one that incites fear; another that aims to calm the public. Given current events, this should be easy to find.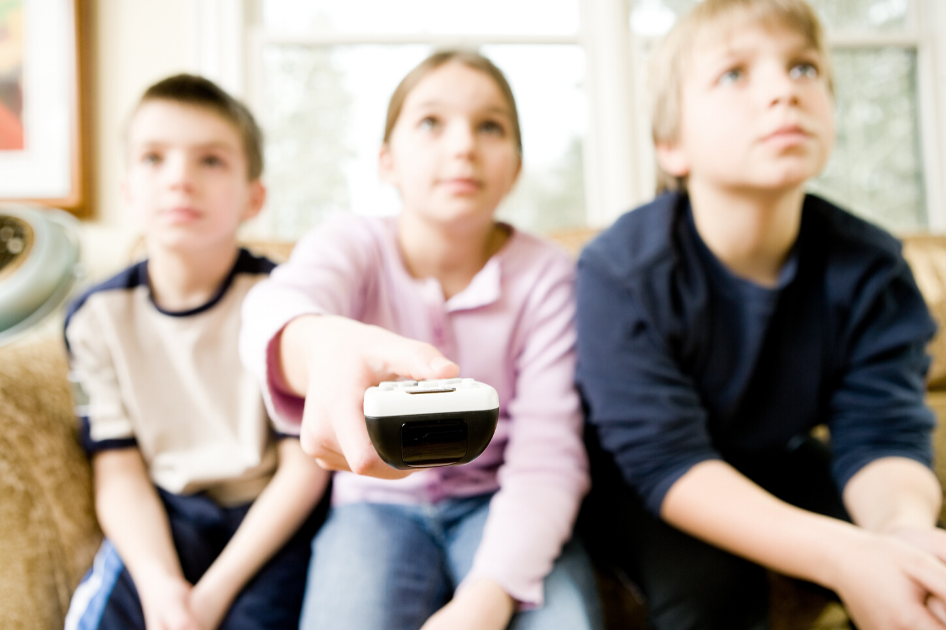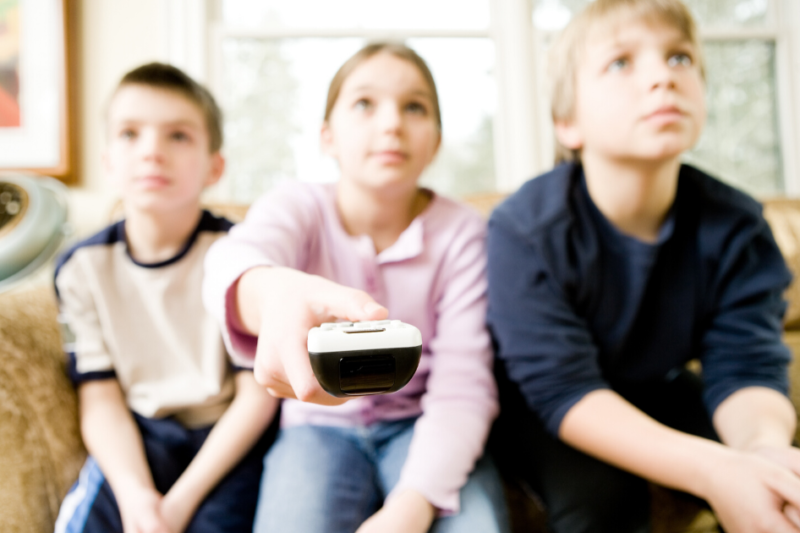 3. Show Children How to Spot Fake News
Sometimes, we find articles online (or even magazines) that don't contain an ounce of truth. We all know which ones those are. Whether they're satirical articles or misinformation, these pieces can be hard to differentiate from the actual news.
Talk to your kids about which sources they can trust and make sure they're confirming what they've read with a simple Google search. If only one source is reporting on it (and that source isn't familiar), there's a good chance it's fake news.
If a website is disguised as a legitimate news site, it's hard for anyone to tell if it's real – even the most intelligent adults can get tricked by fake news.
You and your child can look up the article's headline on Snopes, a website that helps the public separate fact from fiction. Having this tool is crucial in the fight against fake news, especially if you have a child who reads it!
4. Talk to Them About the Real Impact
Kids may think that all the issues they hear about will heavily impact their lives. In reality, their lives will likely continue as normal. When addressing the fact that they probably won't be affected, it's important not to dismiss their fears or the impact on others.
Always remember to guide your children with empathy, as it's important that they continue to care about others.
If your children are still experiencing fear regarding certain topics, you can compare a current event to a previous event they survived. Remind your children that they have overcome every single event they have ever lived through. Ensure them that they will survive this one, too.
5. Talk About How You're Preparing
Sometimes, an issue is real enough for parents to worry but it's vital that your children not be worried with you. Perhaps your family has already been preparing for an event that your child found in the news. When they express concern, this is a great opportunity to tell them about your preparations. Your kids will feel validated and safe knowing that you've addressed their concerns!
Of course, this doesn't mean buying a preparation kit for every story that shows up on our feeds – that will cause more stress for everyone in your home.
However, it's still helpful for your kids to know that you have enough supplies to survive a crisis or that you already have an evacuation plan for a natural disaster. Reassure them without expressing fear.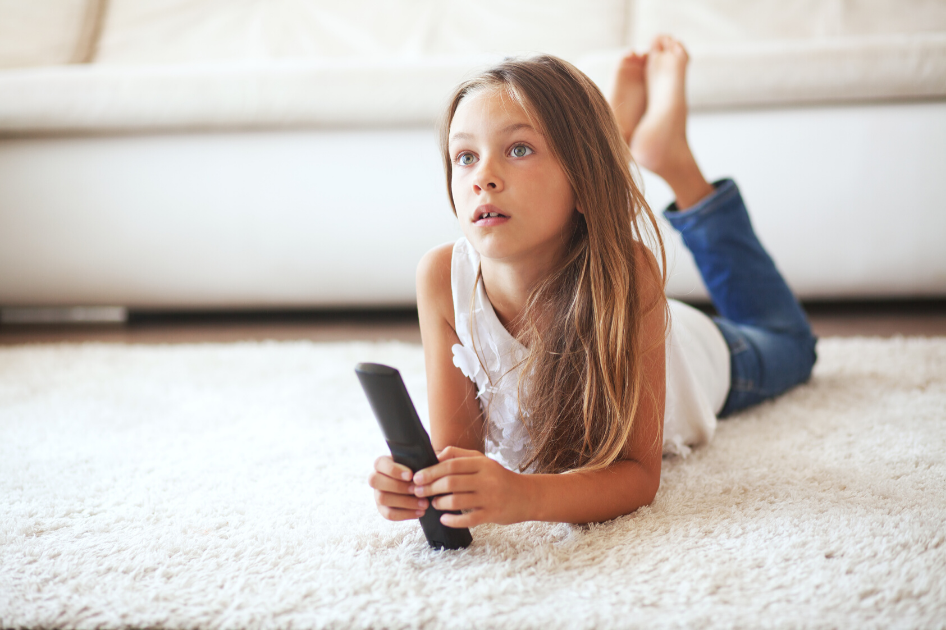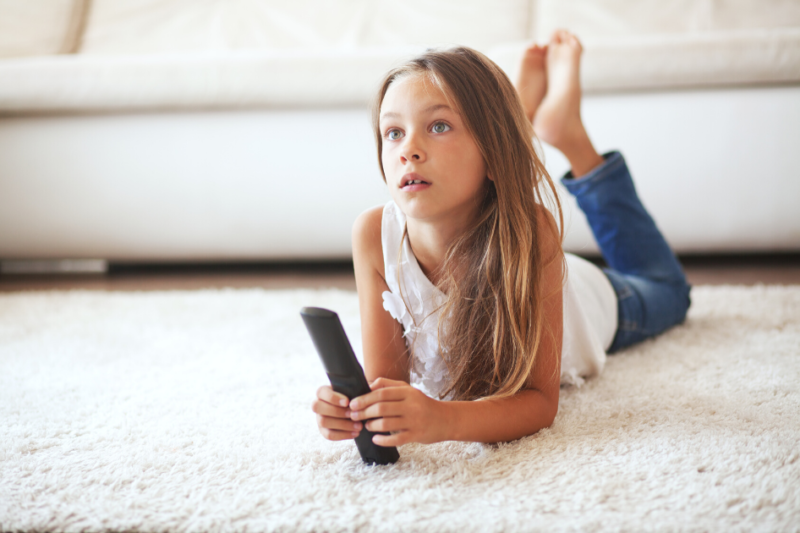 6. Explain How Weather Forecasts Work
I'm sure when you're asking how to talk to children about what they see on the news, you aren't necessarily thinking of the weather. However, potential natural disasters can create a lot of fear inside of a child.
It's important to remember that we, as adults, prepare on a case by case basis. Not every weather event is a direct threat to us.
Your kids, however, might not understand why you're not prepared for the third storm that's been announced this month (even after the other two didn't affect you). Explain to your kids that the meteorologist is talking about predictions, and they need to tell the public how bad it could be, not how bad it will be. They should also know that oftentimes, storms don't reach their full potential.
Most importantly, your kids should know how your area (and home) is prepared in case a storm is more impactful than expected. For example, if you live in an area that sees hurricanes every year, the city is likely already prepared for a flooding, strong winds, etc. Let your kids know that your area has seen this hundreds of times before – hopefully, they'll have more confidence that everyone around them is prepared.
Teach children not to be afraid but to be informed…
The news can be downright terrifying for kids who don't know how the news works. From biased and fake news to missing context, they're usually not getting the full picture on their own. Even if your child hasn't talked about what they see or read in the news, it's important to talk about, so have a conversation before they become too stressed out.
Finally, leave the conversation with your children understanding that they shouldn't fear the news as it's very important. Just ensure they know to be informed and always get a second opinion.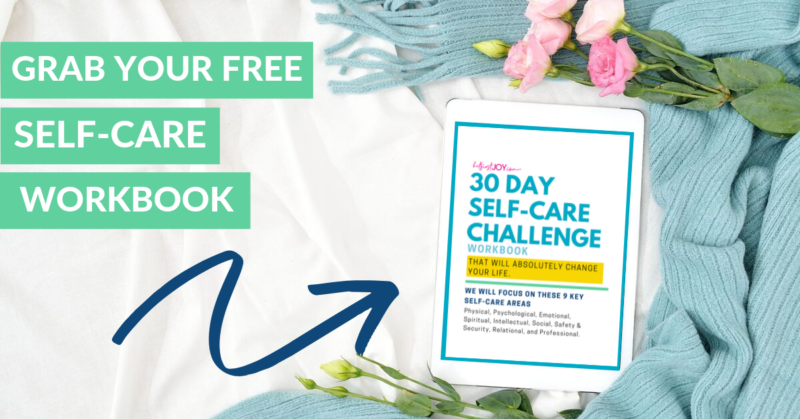 DISCLOSURE
As an Amazon Associate I earn from qualifying purchases. This post may contain affiliate links and/or promotional products, all opinions expressed are that of But First, Joy only. Read my full disclosure.