Welcome to the 2014 Health & Fitness Holiday Gift Guide. Do you know someone is very health and fitness happy? Sometimes they can be hard to buy for. Well, here we have put together a list of gifts that are health and fitness focused. These all fit right in to that lifestyle so go ahead, check that health conscious person off your list! All of these gifts were tested and approved by Women and Their Pretties or Mama Smith's Blog (unless otherwise stated).
About: Enlightened State Apparel specializes in workout tanks. These are perfect for the fitness lover in your life! They have fun and witty sayings on them that make you feel good while working out! Some of my favorites are "Beast Mode" and "Mascara & Muscles". They have a wide variety to choose from.
Click here to read Tessa's Full Review

Hydracentials Insulated Water Bottle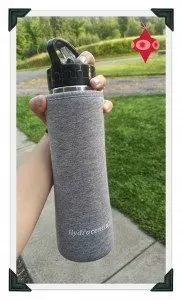 Purchase Here
About: This water bottle is perfect for anyone! From the avid runner, fitness buff to the office worker that drinks water at their desk all day long. This Hydracentials Insulated Water Bottle keeps water cold for hours! I personally take it on long 1-2 hour walks and my water stays ice cold! It holds 25 oz of liquids and is great quality! It is double wall insulated stainless steel and worth every penny. This is the perfect gift for just about anyone in your life!
Want to learn more? Click here to read Tessa's Full Review / Click here to read Joyce's Full Review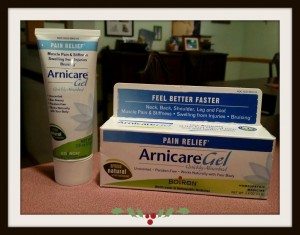 ArnicareGel
About: Arnicare pain relief gel is perfect for those mornings you are feeling your workout from the day before. The best part, it is all natural! This homeopathic medicine's active ingredient is arnica and it is a paragen-free gel. This is fast absorbing and can also be used for arthritis relief.
Click here to read Tessa's Full Review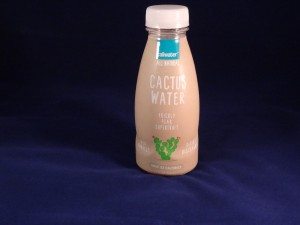 Caliwater Natural Cactus Water

About: The Natural Cactus Water is Gluten Free, has no added sugar, low glycemic, and contains essential electrolytes. The creators of Caliwater were inspired by the wild and exotic elements around them. Cactus Water has a very distinct and unique taste. It is a bit sour and a bit sweet. At first I thought, "OH NO! This is TOO sour," but the more I drank, the more I really enjoyed it. It is a unique, all natural drink that is healthy and hydrating! It is also great for your skin! This would be a great addition to a health centered gift basket for your health conscious friends and family.
Want to learn more? Read Joyce's Review Here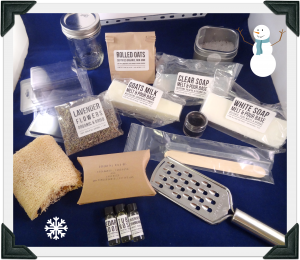 Homegrown Collective Subscription Box
www.homegrowncollective.com
About: Homegrown Collective is a monthly subscription box that sends you a variety of tools, containers, and ingredients each month for you to make your own soaps, lip balms, laundry detergent, and much more! Each month has a different project for you. The best part is that it comes with step by step directions on how to create these eco-friendly home projects. Don't worry, you will not need to buy any additional items because Homegrown Collective comes with everything that you will need. All of their products are eco-friendly and carefully picked to give you the best possible experience. I think that this is a GREAT gift idea. You can either order one for yourself to make homemade products as gifts or you can order one for the creators in your life.
Want to Learn More? Read Joyce's Full Review

The ABCs of Yoga for Kids 2015 Calendar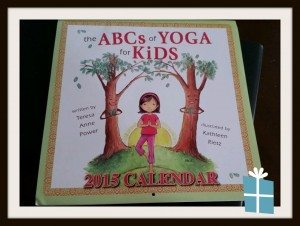 Find Where to Purchase Here
About: Too many children these days are obese and/or stressed. Why not help your kids out this year with a little yoga! The ABCs of Yoga 2015 Calendar features a kid friendly yoga pose and fun poem each month! This is a great way to help your child ease stress and learn the benefits of yoga early on!
Click here to read Tessa's Full Review

About: The new Bobble Sport is the perfect reusable water bottle for fitness buffs! It has an easy grip shape and it filters your water for you as you drink. The water has to pass through the filter to get to the mouth piece. This bottle is also BPA-free and dishwasher safe! It is easy to use and easy to clean. They are sleek, durable, and come in 7 colors. I take mine with me everywhere.
Want to learn more? Click here to read Tessa's Full Review

About: Did you know that if you suffer from back or body pain – there could be an easy fix? There are many exercises you can do with just a simple tennis ball to help relieve pain. I found something that helps my plantar fasciitis and my husband has found several things that help his lower back pain. This book has lots of tips and tricks, so put it under the tree this year and help a loved one out!
Want to learn more? Click here to read Tessa's Full Review

About: Activz has many different whole-food powders and protein shakes to choose from. If you are looking to change up your diet, or to sneak veggies and fruits in to your children's diet (wink, wink) then you have come to the right place. Their organic options are healthy for you and a great supplement to working out. The Chocolate Rice Protein Shake that I was able to sample was delicious! No aftertaste at all! With so much to choose from, you will surely find something for everyone!
Want to learn more? Click here to read Tessa's Full Review

Bolthouse Farms Kids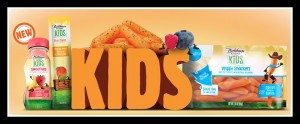 Find Where to Purchase Here
About: Bolthouse Farms is known for their healthy smoothies that contain fruits and veggies to help you get your full daily servings. Well, now Bolthouse Farms had a kid's line which includes smoothies, yogurt tubes, and veggie snackers. Sneak in those fruit and veggie servings without your children even knowing it!
Want to learn more? Click here to read Tessa's Full Review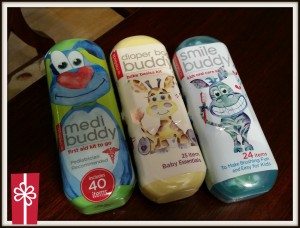 Buddy Packs from Me4Kidz
Find Where to Purchase Here
About: There are several different buddies available from Me4Kidz – the MediBuddy, Smile Buddy, Nail Buddy, Diaper Bag Buddy, Cool It Buddy, and more! Each kit comes with several health items such as bandages, gauze, wipes, toohbrush, flossers, etc. These make a great addition to the diaper bag or for trips!
Want to learn more? Click here to read Tessa's Full Review

Big Yoga

Purchase Here
Big Yoga is a simple guide to yoga for bigger bodies. If you want to do yoga but think you can't because you are not a size zero, than Big Yoga is for you. The book breaks down every pose in to benefit, technique, duration, consideration, adaptation, and has multiple photos so you can be sure you are doing it correctly. Big Yoga won the Benjamin Franklin award for best book in health and wellness. They also have DVDs to help you work on your flexibility and poses. Yoga is very important for your mind, body, and soul – so don't miss out!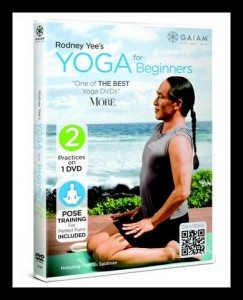 Rodney Yee's Yoga For Beginners
Purchase Here
Rodney Yee's Yoga For Beginners DVD really is a great DVD for those that are just starting out with yoga. It includes on screen pose training so you can perfect your poses. It also features secrets to overcoming the most common yoga mistakes as well as two full yoga workouts geared toward beginners. My favorite feature is the 3 audio selections for each program: full instruction, pose only instruction, and inspirational instruction.
Click here to read Tessa's Full Review

Smile Brilliant's Teeth Whitening System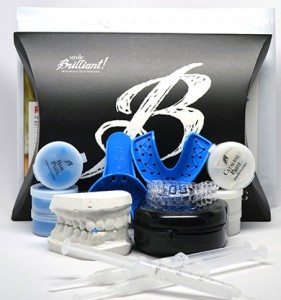 www.SmileBrilliant.com
About: Smile Brilliant has an incredible whitening system that doesn't falsely whiten your teeth! It removes the stains that have been lingering on your teeth for years. It is safe, effective, and works quickly! Dentists around the world use Smile Brilliant's teeth whitening gel on their patients! They offer the most dramatic professional results in the least amount of days with the least amount of maintenance.This is a company that I can stand by. I DEFINITELY recommend that anyone looking to improve their smile, to try these out! These would also make an incredible gift for anyone, because seriously, who doesn't want whiter teeth? PURCHASE HERE
Want to learn more? Click here to see Joyce's Results!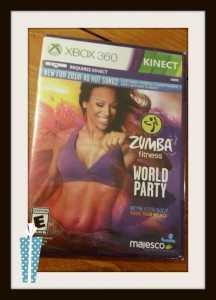 Zumba: World Party
Purchase Here
Have fun working out with this Zumba: World Party video game! Work up a good sweat while dancing away. You can burn up to 1,000 calories per hour as you explore exotic global destinations from Puerto Rico to Brazil!
Click here to read Tessa's Full Review

Stainless Steel Insulated Water Bottle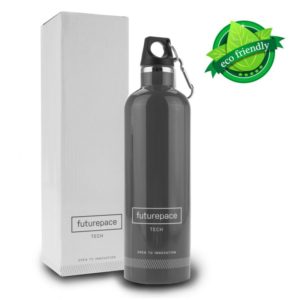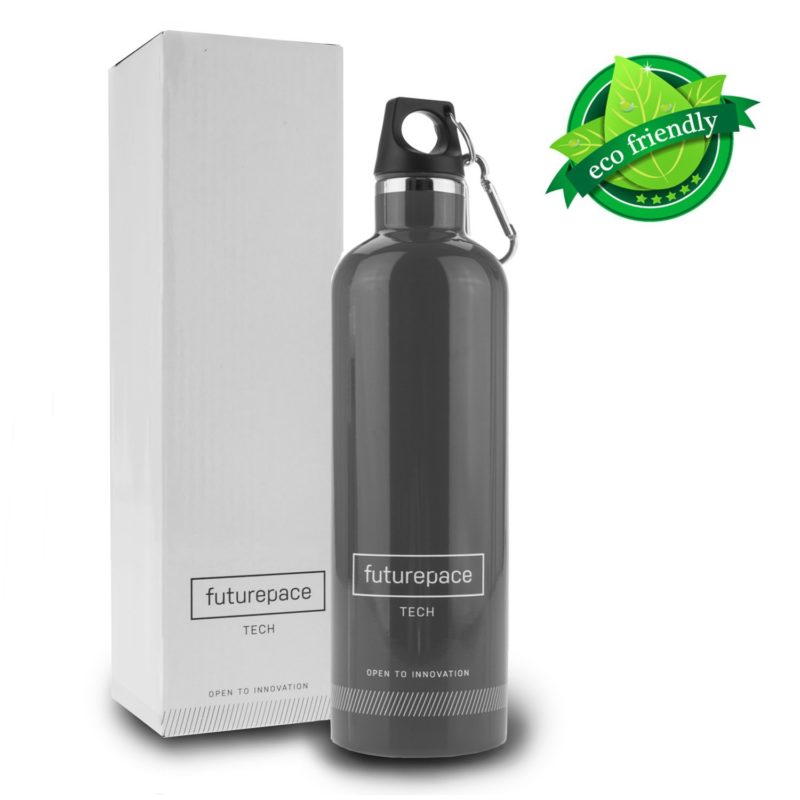 Purchase Here
This Stainless Steel Insulated Water Bottle from Futurepace Tech will make a great gift for the fitness buff in your life! Because it is made with food grade stainless steel inside and out, it is meant to last – no rusting! It holds 20oz of liquids and keeps cold beverages cold and hot beverages hot for hours!
Click here to read Tessa's Full Review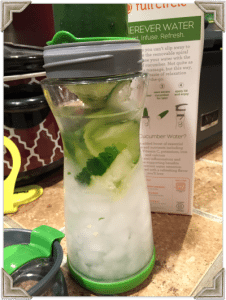 Wherever Cucumber Water Bottle

Click here to see where to purchase
About: If you love cucumber water then you need this water bottle! It is perfect for any health conscious person! It is made of glass with a silicone bottle and a cucumber cutter insert. It's easy to use and great quality!