Keto Brussel Sprouts with Bacon are the perfect low-carb side dish to go with your Keto dinner. Quick to cook, few ingredients, and full of flavor; this will be your go-to Keto side for those busy week nights.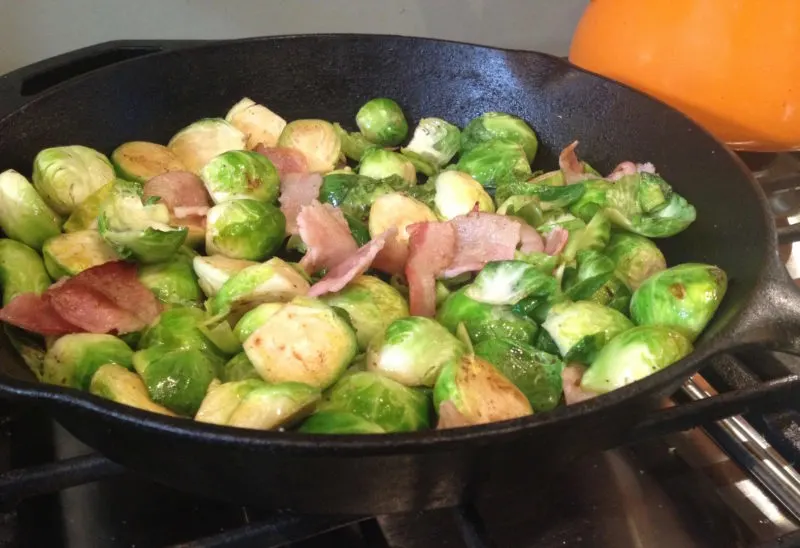 Keto Brussel Sprouts with Bacon
I've never been the biggest fan of Brussel Sprouts but every once in awhile a recipe is so delicious that I'll take a few bites.
This is one of those recipes.
RELATED: 30 Keto Meals in under 30 Minutes
What to pair with bacon Brussel Sprouts:
Brussel sprouts with bacon tend to be a comfort food so I think pairing them with other comfort foods is a great idea. Baked chicken or roasted chicken is a great pairing for Brussel Sprouts.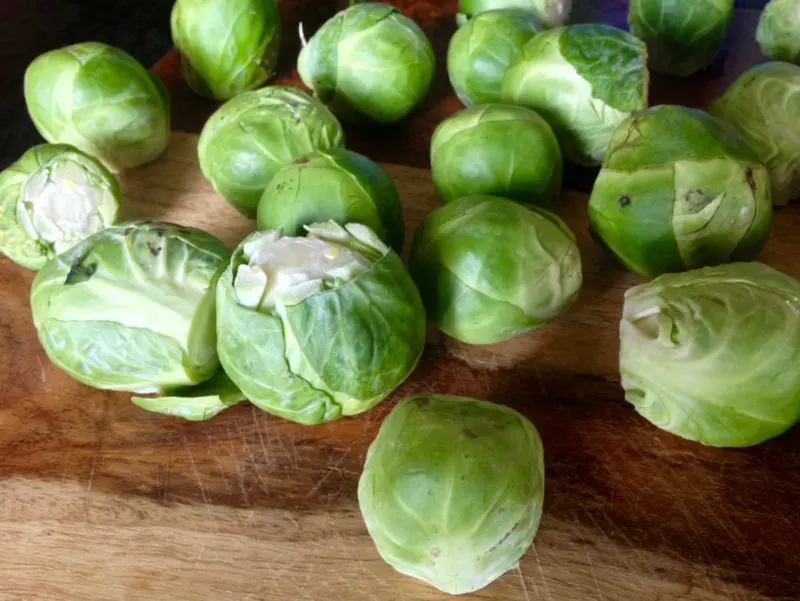 How to choose the best brussel Sprouts:
Personally, I head to the farmers market or just look for the Fresh From Florida label to find the freshest produce. In addition, these are the things you can keep an eye on while shopping for Brussel Sprouts:
They should be bright green.
Check for firm heads that feel heavy!
Don't choose Brussels with dark spots or yellowing.
RELATED: Keto Taco Salad Recipe
How to store cooked Brussels:
The best way to store cooked Brussels is in the refrigerator with the plan to eat them within 3 days. In fact, you can plan another meal with these Brussels for day 2 of the leftovers. I like to wait a day before making the same side again – for variety.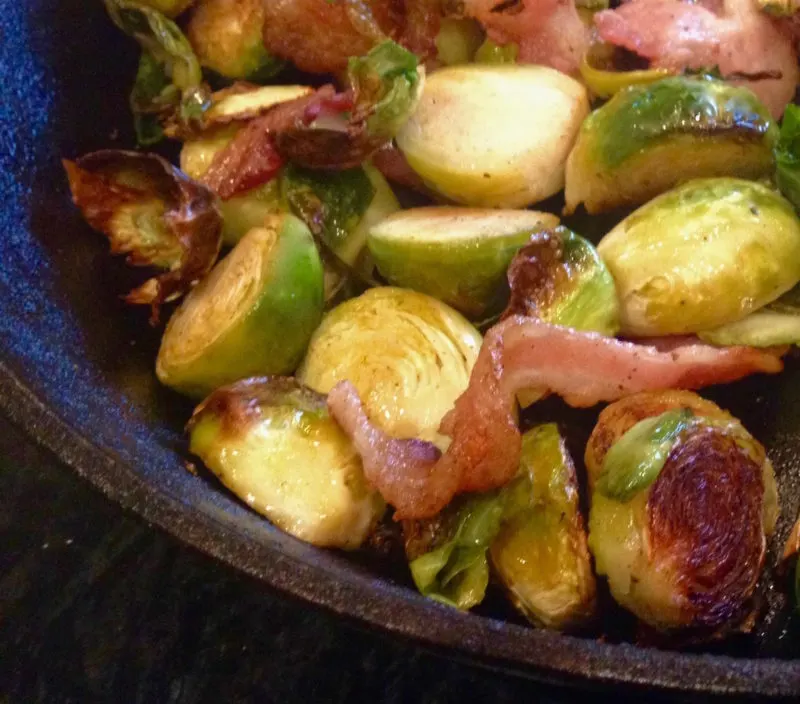 How to reheat Keto Brussel Sprouts
Reheating Brussels is fairly easy. You can stick them in a microwave safe bowl and heat for 1 minute. However, I prefer to reheat in a pan on the stove. Just add a little oil or butter to the pan and heat on medium until desired crispness is reached.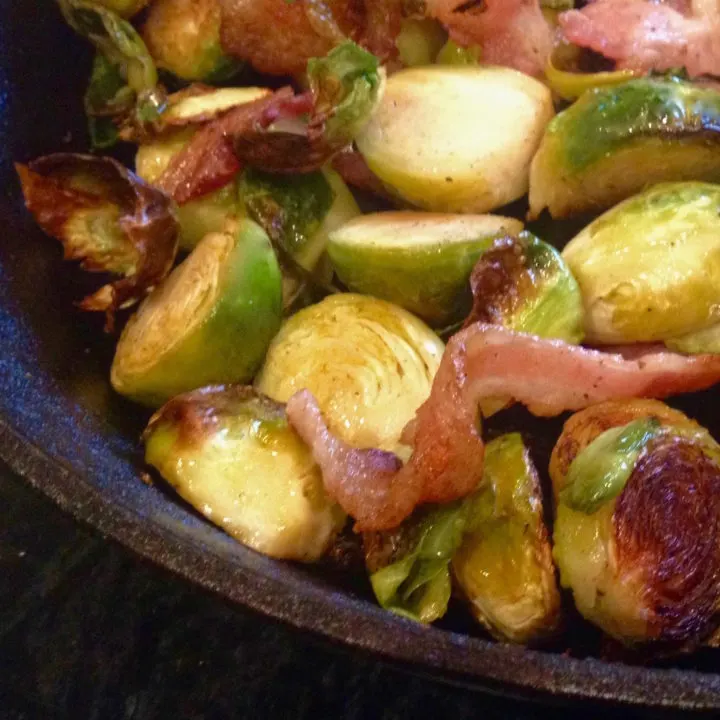 Keto Brussel Sprouts with Bacon
These Keto Brussel Sprouts are the perfect side dish for your low-carb meal. You'll love the combination of flavors and how easy this dish is to make.
Ingredients
4 thick-cut bacon slices

1½ lbs. fresh Brussels sprouts, trimmed and cut in half
2 T. extra virgin olive oil.
Sea salt and freshly ground black pepper, to taste.
Instructions
Preheat oven to 400°F.
Cook bacon in a large cast iron skillet over medium-high heat, turning once to ensure it is cooked evenly on both sides. Cover pan with a splatter guard while cooking, if desired.
Remove skillet from heat and place cooked bacon on a wire rack set over paper towels to drain. Once cool, blot bacon with paper towels to remove excess fat before crumbling.
After skillet has cooled slightly, carefully drain the excess bacon fat into an empty can or other heat-safe container. If any fat drips down the side of the skillet, be sure to wipe it off with a damp dish cloth before putting it back on the burner.
In a large bowl, combine Brussels sprouts and oil or butter and toss to coat. Season with salt and freshly ground black pepper, to taste.
Heat skillet over medium-high heat and add Brussels sprouts and cook for several minutes until they begin to turn brown.
Add the crumbled bacon to the skillet and place in the pre-heated oven. Roast for 20-25 minutes, stirring halfway through, until the sprouts turn a rich, caramelized color.
Remove skillet from oven and serve immediately.
Nutrition Information:
Yield:

4-6
Serving Size:

1
Amount Per Serving:
Calories:

147
Total Fat:

8g
Saturated Fat:

2g
Trans Fat:

0g
Unsaturated Fat:

6g
Cholesterol:

12mg
Sodium:

312mg
Carbohydrates:

12g
Fiber:

4g
Sugar:

3g
Protein:

8g