Are you on the Keto Diet and looking for quick low carb meals for your family? These 30-minute meals will cure those cravings and keep your time in the kitchen to a minimum.
The Keto diet is probably the most trendy and successful diet in the country right now. It's a diet that consists of low-carb and high-fat meals. Whether you're on Keto or not, these low-carb recipes are delicious and nutritious. You'll find yourself craving them over and over again! Add all of these to this month's Keto meal prep schedule!
Best Low Carb 30 Minute Meals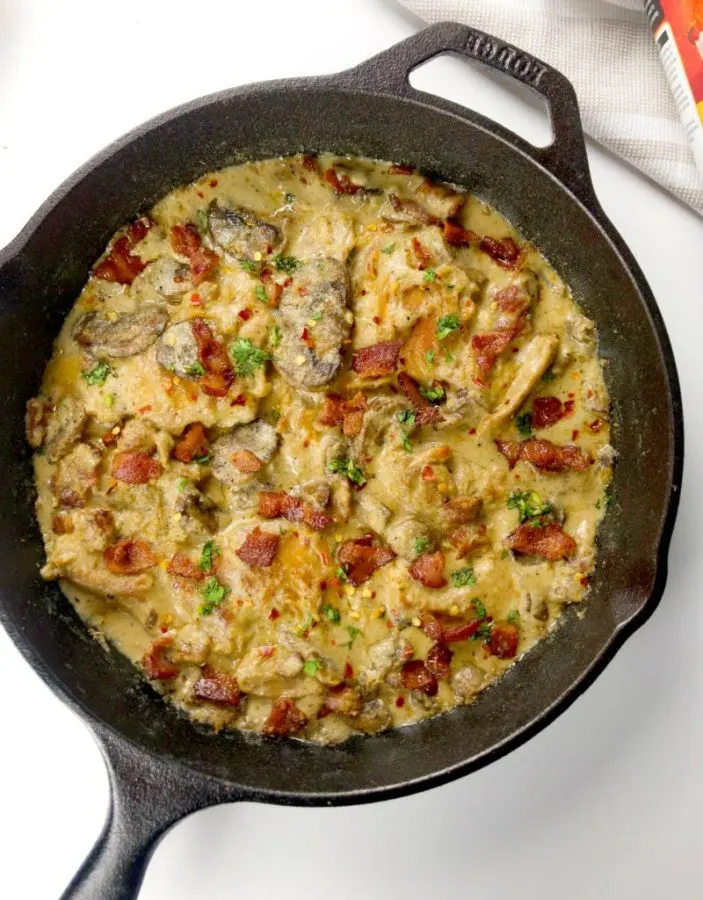 Everything about this meal is calling my name. You know what I love about the Keto Diet? You can each BACON! This cream mushroom chicken with bacon is basically what dreams are made of. This is definitely going to be a staple in my home from this point forward. And it's a 30 minute meal – count me in!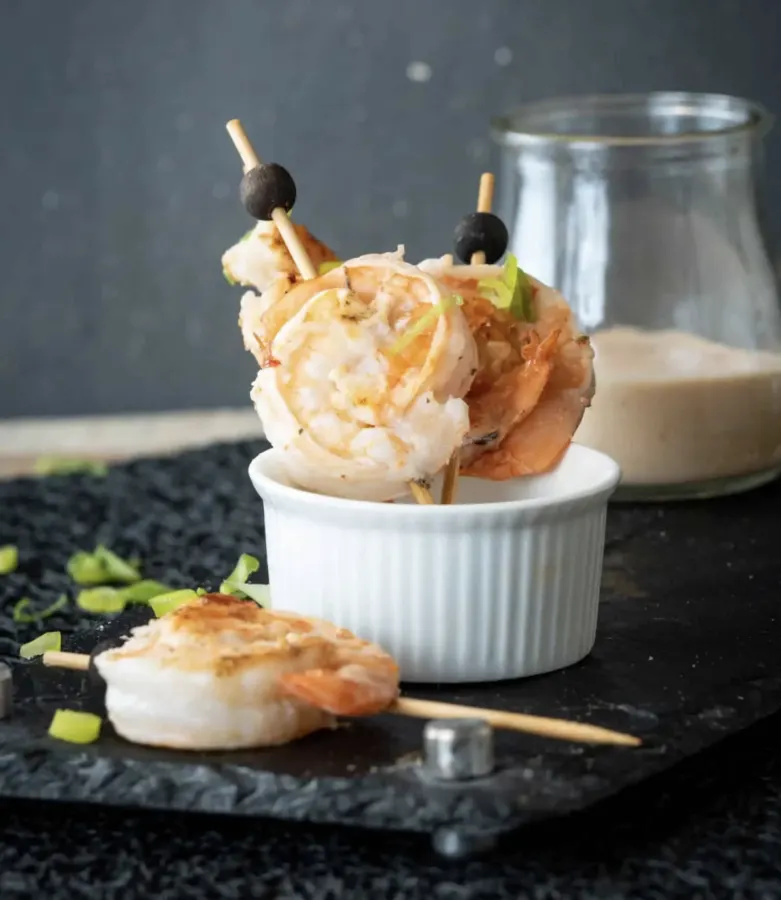 Bang Bang Shrimp and I have a serious love affair. Another thing I love about Keto is all the seafood you can enjoy! This Bang Bang shrimp is easy to make for a quick dinner. Pair it with cauliflower rice and your favorite green veggies for a meal to remember!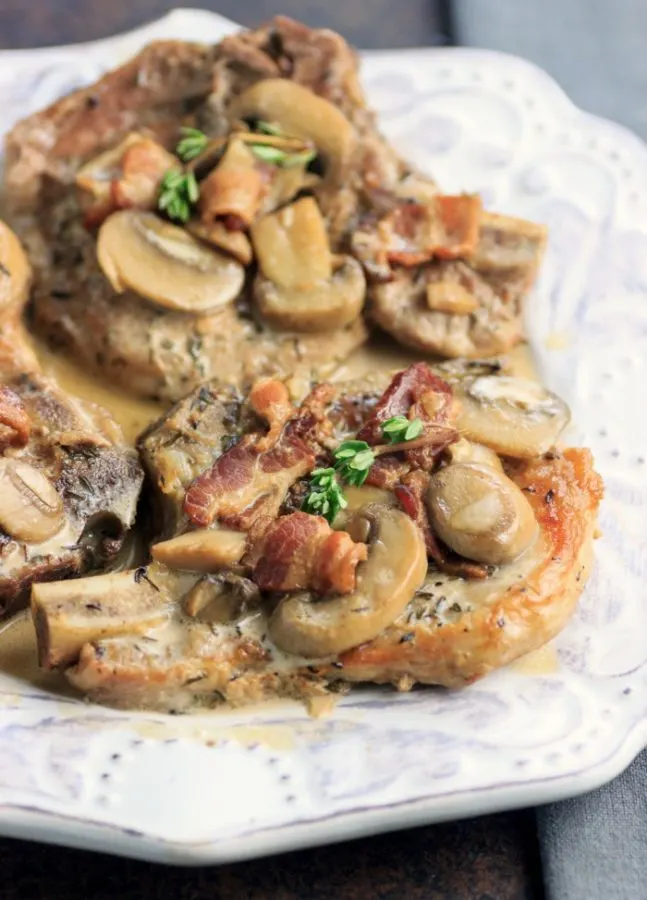 The foodie in me loves anything smothered. You say smothered or loaded and you've immediately won me over. This meal is under 30 minutes and easy for all home cooks!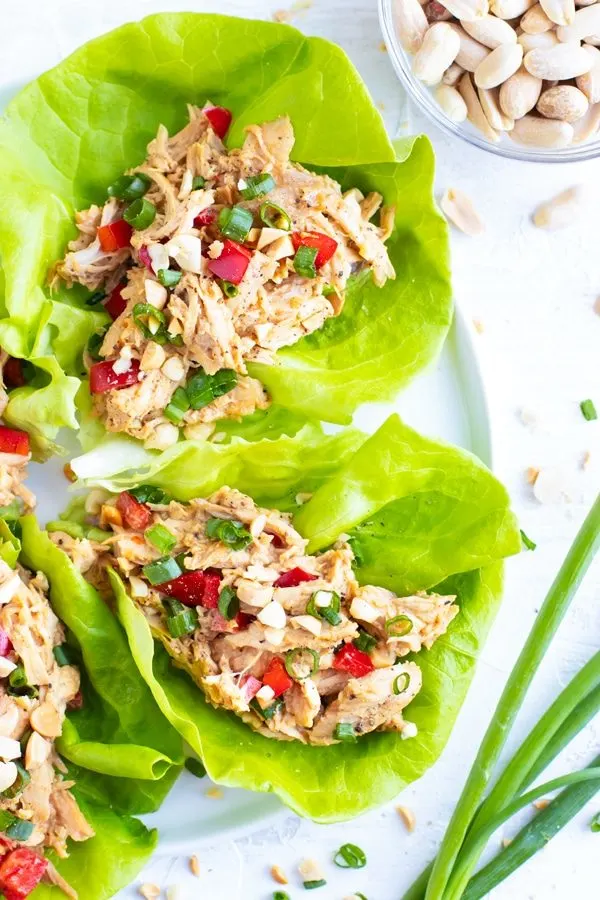 Lettuce wraps are my weakness and these Asian Chicken Lettuce Wraps are absolutely divine. Grab a precooked rotisserie chicken from your local grocer, pair it with a few delicious ingredients, and you have a low carb 30 minute meal! This is the perfect recipe for busy moms like me!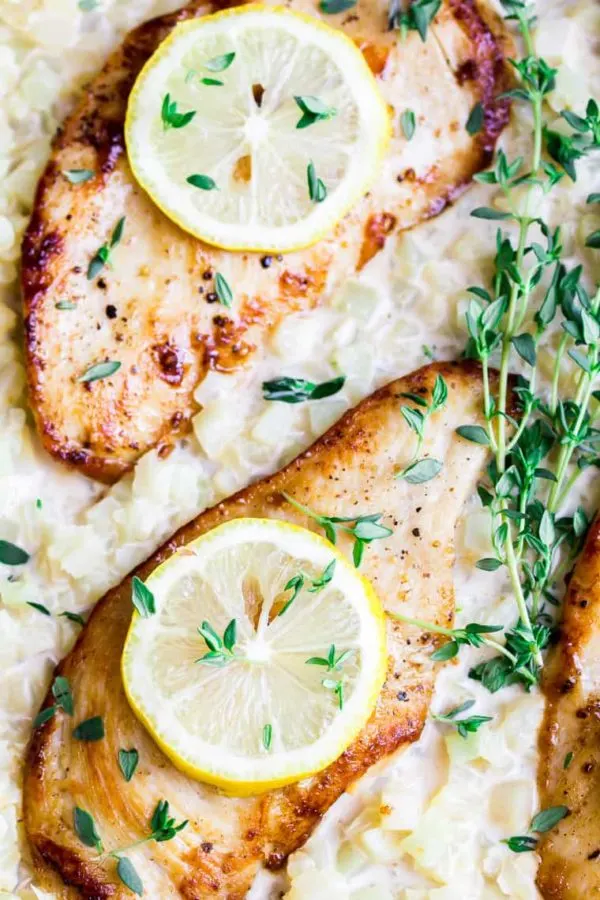 This healthy recipe is glorious. It adds a delicious spin to chicken and rice. This is one of my favorite family-friendly meals!
More Keto 30 Minute Meals
6. Instant Pot Crack Chicken – Adventures of a Nurse (20 minutes)
7. Keto Egg Roll In a Bowl – Savvy Mama Lifestyle (30 minutes)
8. Gourmet Keto "Mac" and Cheese – Mama's Geeky (9 minutes)
9. Keto Stuffed Chicken – Kickin Carbs (28 minutes)
10. Keto Beef Stroganoff Recipe – Whole Lotta Yum (20 minutes)
11. Spaghetti Squash Spaghetti – Just Short of Crazy (30 minutes)
12. Ruben In A Bowl – Easy Keto Dishes (30 minutes)
13. Air Fryer Steak with Herb Lemon Butter – Recipes From A Pantry (12 Minutes)
14. Garlic Shrimp Zoodles – Salt and Lavender (15 minutes)
15. Keto Bacon Cheeseburger Soup – Mama's Geeky (30 minutes)
16. Keto Sloppy Joes – Easy Keto Dishes (30 minutes)
17. Roasted Cauliflower Rice Bowl – Savvy Mama Lifestyle (20 minutes)
18. Cheesy Salsa Verde Chicken with Cauliflower Rice – Protecting Your Pennies (30 minutes)
19. Pesto Salmon Zoodles – Beyond Mere Sustenance (20 minutes)
20. Keto Lettuce Wrap Tacos – Keen for Keto (10 minutes)
21. Cajun Crispy Golden Air Fryer Fish – Recipes From A Pantry (19 minutes)
22. Keto Mexican Beef Bowls – Delicious Little Bites (30 minutes)
23. Mom's Chicken Curry Instant Pot – Piping Pot Curry (30 minutes)
24. Blueberry and Bacon Grain Bowl – She Saved (30 minutes)
25. Egg Crust Pizza – Cutefetti (15 minutes)
26. Keto Low Carb Two Meat Spaghetti – My Mommy Style (25 minutes)
27. Easy Keto Meatballs Recipe – She Saved (30 minutes)
28. Keto Steak Rolls and Asparagus – Adventures of a Nurse (15 minutes)
29. Coconut Shrimp Curry – Piping Pot Curry (20 minutes)
30. Beef Stir Fry With Peanut Sauce – Savory Tooth (25 minutes)