Welcome to the Nature Lover's 2014 Holiday Gift Guide. There is nothing as beautiful as nature. We all love nature ourselves or we know someone who spends a great deal in nature. Whether it is gardening, hunting, camping, or just spending time in the woods, most of us have some sort of connection with nature. This is the place for you to browse for the perfect gifts for the Nature Lovers in your life! All of the products on this list were personally tested and reviewed by Women and Their Pretties or Mama Smith's Review Blog (unless otherwise stated).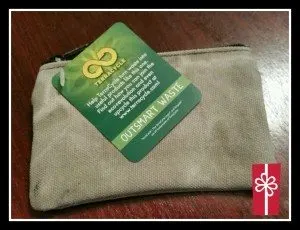 Terracycle Coin Pouch
$15.00
Purchase Here
About: This really cool coin pouch is crafted from a retired US Mail Bag. It measures 5.5″ x 3.5″, making it just the right size for makeup, coins, or other small items. This is the perfect gift for anyone who loves recycled items and cares about the environment.
Click here to read Tessa's Full Review

Church House Woodworks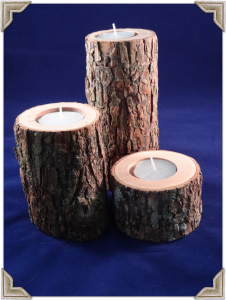 www.churchhousewoodworks.etsy.com
Products: Rustic candle holders, signs, wedding ring holders, and more!
About: This site has a variety of rustic items for weddings and other events! These candle holders were made with real logs. They are beautiful and stylish. They would be a great addition to any home, especially that of a Nature Lover! PURCHASE YOURS HERE
Want to learn more? Read Joyce's Review Here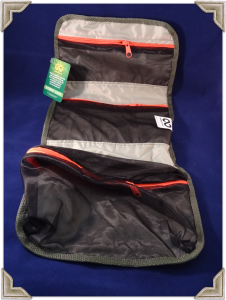 Terracycle Tent Dopp Kit
www.terracycle.com
Products: Backpacks made out of capri sun pouches, Scrapbook made with Cheeto's bags, Circuit board clocks, and MUCH more!
About: This is a great and unique idea! It was made using fabric from old tents. Everything about it is wilderness ready! The clips are adjustable, so you can stuff this bad boy with everything you would need on a camping trip! This is great for any Nature Lover! PURCHASE YOURS HERE
Want to learn more? Read Joyce's Review Here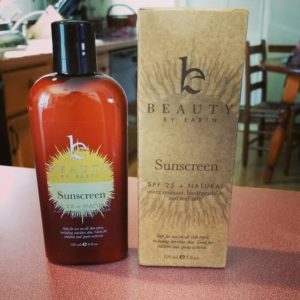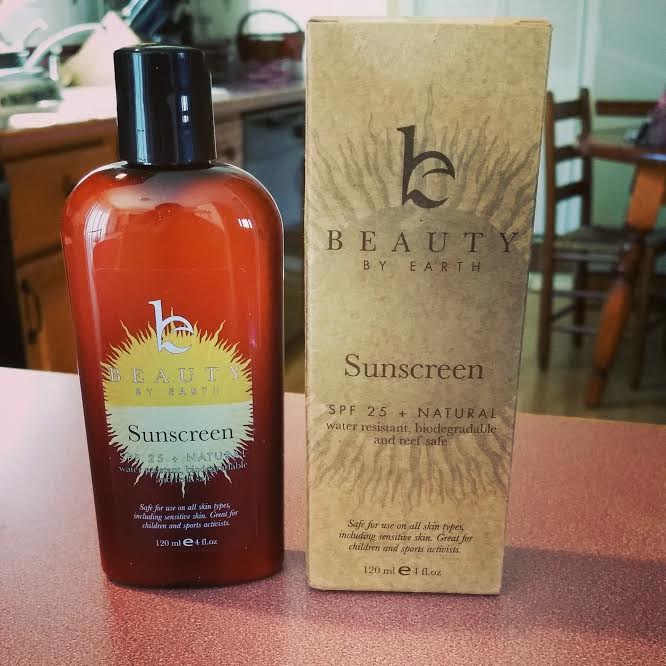 Beauty by Earth All Natural Sunscreen

About: This all natural sunscreen is perfect for any nature lover! It contains no chemicals and is full of natural oils and extracts. On top of all that it works and it smells amazing! It has an SPF of 25 and works on all skin types – even sensitive skin!
Click here to Read Tessa's Full Review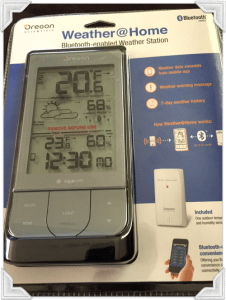 Oregon Scientific At Home Weather Station
www.oregonscientific.com
Products: weather stations, thermometers, chargers, and much more!
About: The Weather @Home Weather Station is the perfect gift for anyone concerned with the weather or for any gardener. Use the weather station to track the current weather and trends in your area so you can prepare your gardens accordingly! PURCHASE YOURS HERE
Want to learn more? Read Joyce's Review Here

About: Speed Badminton is a great on the go sport, perfect for the beach! This Speedminton S200 set comes with everything you need to play. Two aluminum rackets, 8 cones to mark the field, and 5 different shuttles for different types of play. One of them, the Night Speeder, has a spot where you can insert a glowstick for night play! This is a great gift for any nature lover!
Want to learn more? Read Tessa's Review Here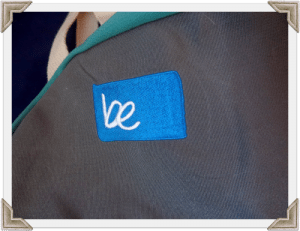 Be Pack Backpacks For a Good Cause
www.bepack.org
About: Be Packs has a line of backpacks that are simple and stylish. They are also incredibly durable, which make them great to travel with. $10 of every bag purchased goes toward sponsoring a child's education in Zambia. These are not your ordinary backpacks, these backpacks include a handmade, handwritten "Patch of Hope". The Patches of Hope are 4×4 pieces of fabric, with handwritten notes from children in Zambia, that are sewn into the backpacks. These are the perfect backpacks for the outdoors because they are UV, Mildew, and Water Resistant. PURCHASE YOURS HERE
Want to learn more? Read Joyce's Review Here

Expandable Hose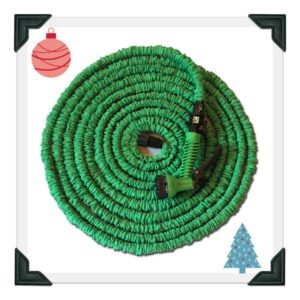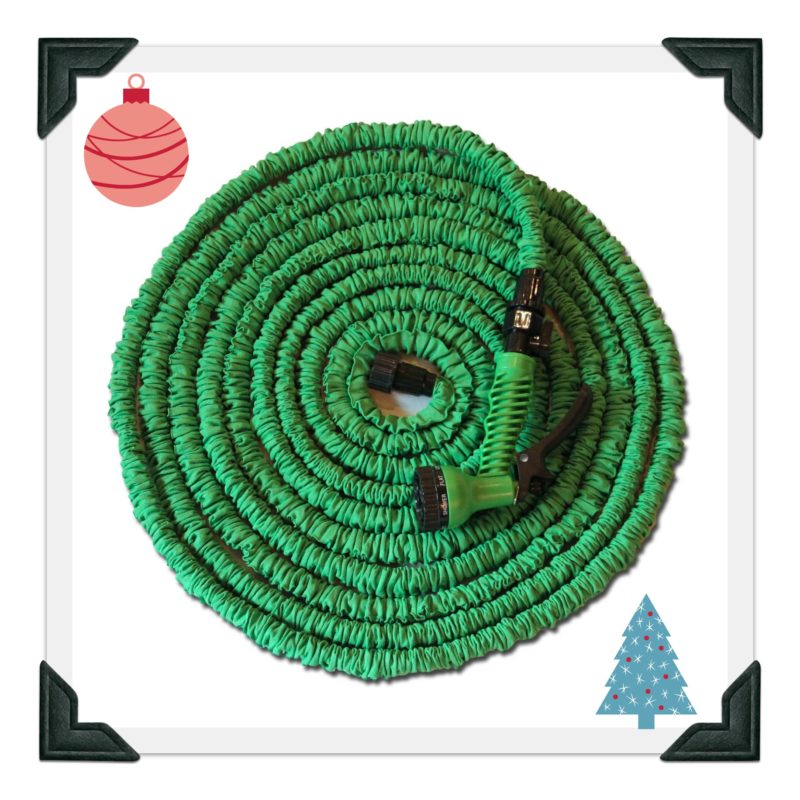 Purchase Here
Every good nature lover has a garden right? Well, what better gift to get them than an expandable hose? This hose expands to 75 feet. It is perfect for watering those hard to reach areas with no need for a watering can! When it shrinks it takes up no space at all. Any gardener will be thrilled to have this!

This window bird feeder is the prefect gift for any nature lover! This clear feeder suction cups to any window and allows you to watch birds up close and personal without disturbing them. It is durable and lasts through even the harshest weather conditions.

There are so many different ways to help the environment – using Funkins is an easy one! Instead of wasting all sorts of paper napkins, use Funkins! These are reusable napkins – just throw them in the wash and use them again and again. perfect for your kids to take to school – there is even a place to write their name on them!
Want to learn more? Read Tessa's Review Here

Planet-friendly shopping at it's finest, The Ultimate Green Store.com offers a huge selection of both practical, beautiful and cool eco gifts as well as organic holiday decor. To get ready for the holidays, visit their Home department where you can find high quality glassware made from recycled wine bottles, non-toxic kitchenware, organic table linens and beautiful serving pieces made from sustainable bamboo. Refresh for guests with organic cotton bedding and towels. They have a huge selection of wonderful non-toxic toys, and cool bento lunch boxes for kids, a substantial baby department, organic pajamas and robes and even things like solar charging backpacks and messenger bags (what man wouldn't love that!). Written up by the Huffington Post as one of the best places to shop for the holidays, there is something green and great for everyone on your list!
Want to learn more? Read Tessa's Review Here